herpindo
Green Gelato & OG Reek'n
February 2019
Seeds germinated in Rockwool. Complete Rockwool grow
9 OG Reek'n & 12 Green Gelato
Flushed each plant with 2 liters of EC0 rev. osmosis water today because of a build up in the EC in the waist.
4 years ago
The flowers are becoming easier to see. Ph 5.7 EC 1.8
4 years ago
Pruned the bottoms of all the plants
4 years ago
PresaCanario Really nice and clean setup. Auto nutes and ph 😍
Started to increase feeding as the plants look a bit dry. Aiming @ 300ml of feed per plant per day
4 years ago
Moved screen up 15cm.
4 years ago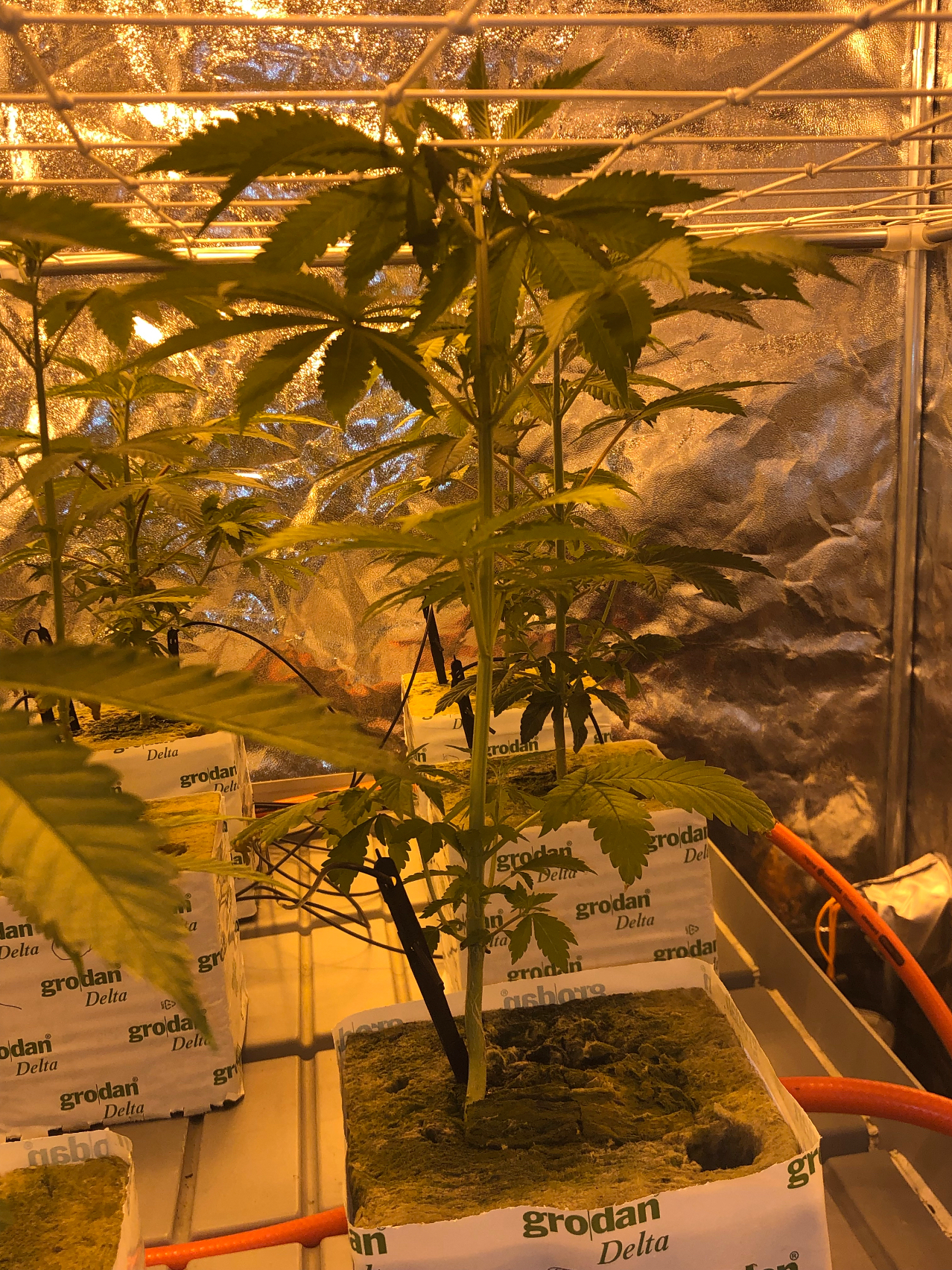 Started to train the first of the colas under the net. Ph5.6 Ec1.6
4 years ago
Ph5.6 Ec1.5 and 1.6 for Reek'n Lights up to 1000 today
4 years ago
In a bigger tent with 2 x 600w bulbs, currently set at 2 x 400w. Ph5.6 Ec1.6
4 years ago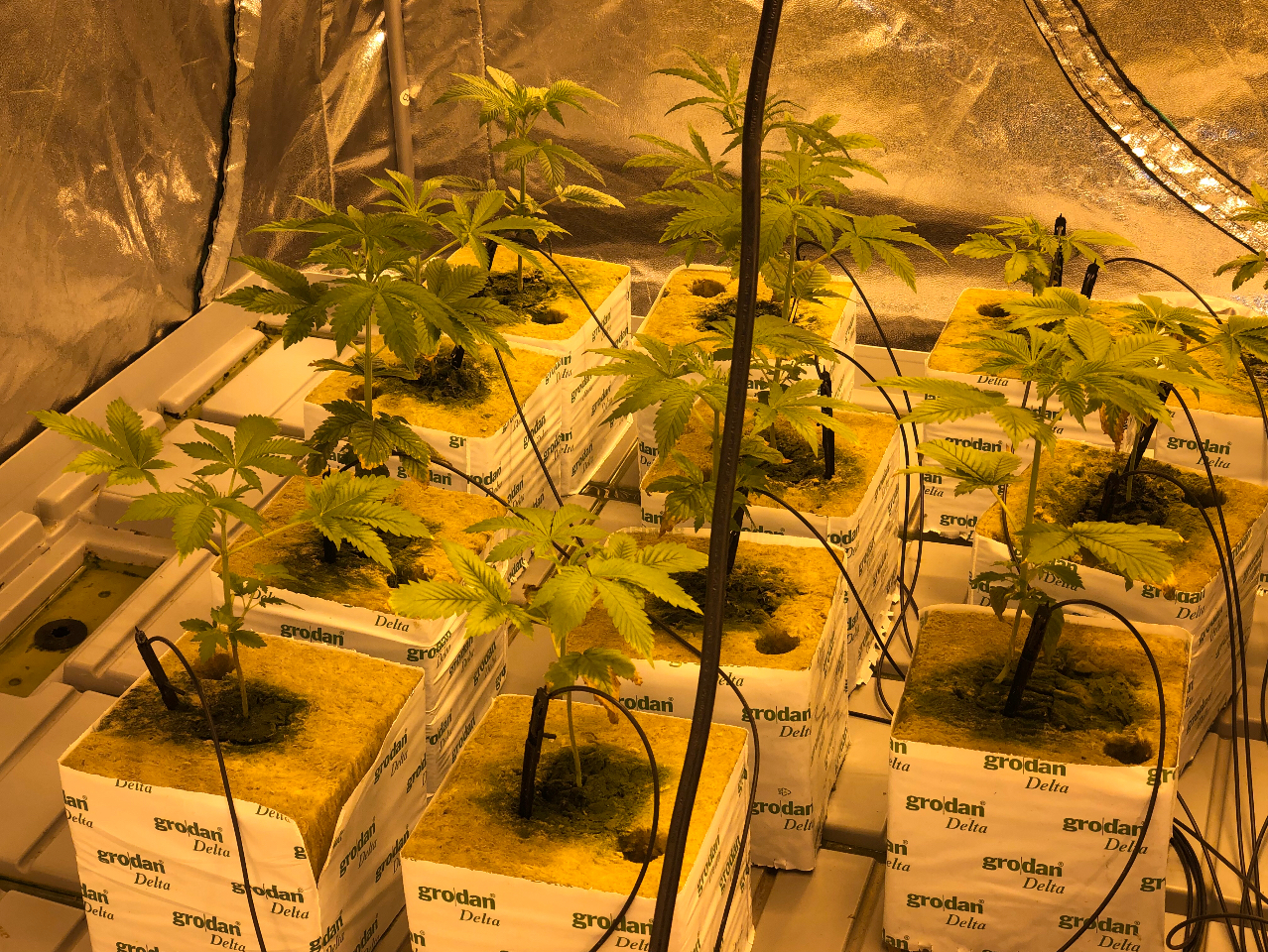 Green Gelato PH 5.6 1.5 OG Reek'n PH 5.6 EC 1.6
4 years ago
New feed ratios today : Green Gelato Ph5.6 Ec1.3 OG Reek'n Ph5.6 Ec1.5
4 years ago
Back from short break. Plants went without food for 36hrs. All looks fine. New feed for OG Reek'n Ph5.5 EC1.3 and for the Green Gelato ph5.5 EC1.2
4 years ago
Gelato still on Spa water Ph5.5 EC1.2 All looking good!! I am leaving them today for three days. Enough food for today and tomorrow and no food on Monday.
4 years ago
Looking better. Gelato ph5.5 EC0.9 OG Reek'n Ph5.5 EC1.2
4 years ago
Moved the OG Reek'n to bigger cubes and flowering tent. Separate feed from the gelatos. Ph 5.5 EC 1.2
4 years ago
Moved the Green Gelato to bigger cube and into flowering tent. Ph5.5 EC0.8
4 years ago
I found out today that my ph pen was incorrectly calibrated by about 0.5 which means I've been using ph6 and not ph5 hence the yellowing of the leaves with the green gelato. Re calibrated today and made new feed on ph5.4 EC1.3
4 years ago
Herpindo Started flushing with ph5.5 water
Ph5.5 EC1.2 all doing well. Drip feeding 4 or 5 times a day
4 years ago
Still same feeding schedule with 0.9 EC from 0.65gm feed. Yellowing seems to have stopped.👍
4 years ago
Because of the yellowing I have been using bottled Spa water with natural ph of 5.5 plus 0.7gm Greenhouse Hybrid feed = 0.9 EC. I will gradually raise the EC to 1.5 over the coming days.
4 years ago
One of the Green Gelatos started developing yellow stains on its leaves. Started flushing all plants with Spa bottled water last night and will continue all day today. Tomorrow back on lighter feed.
4 years ago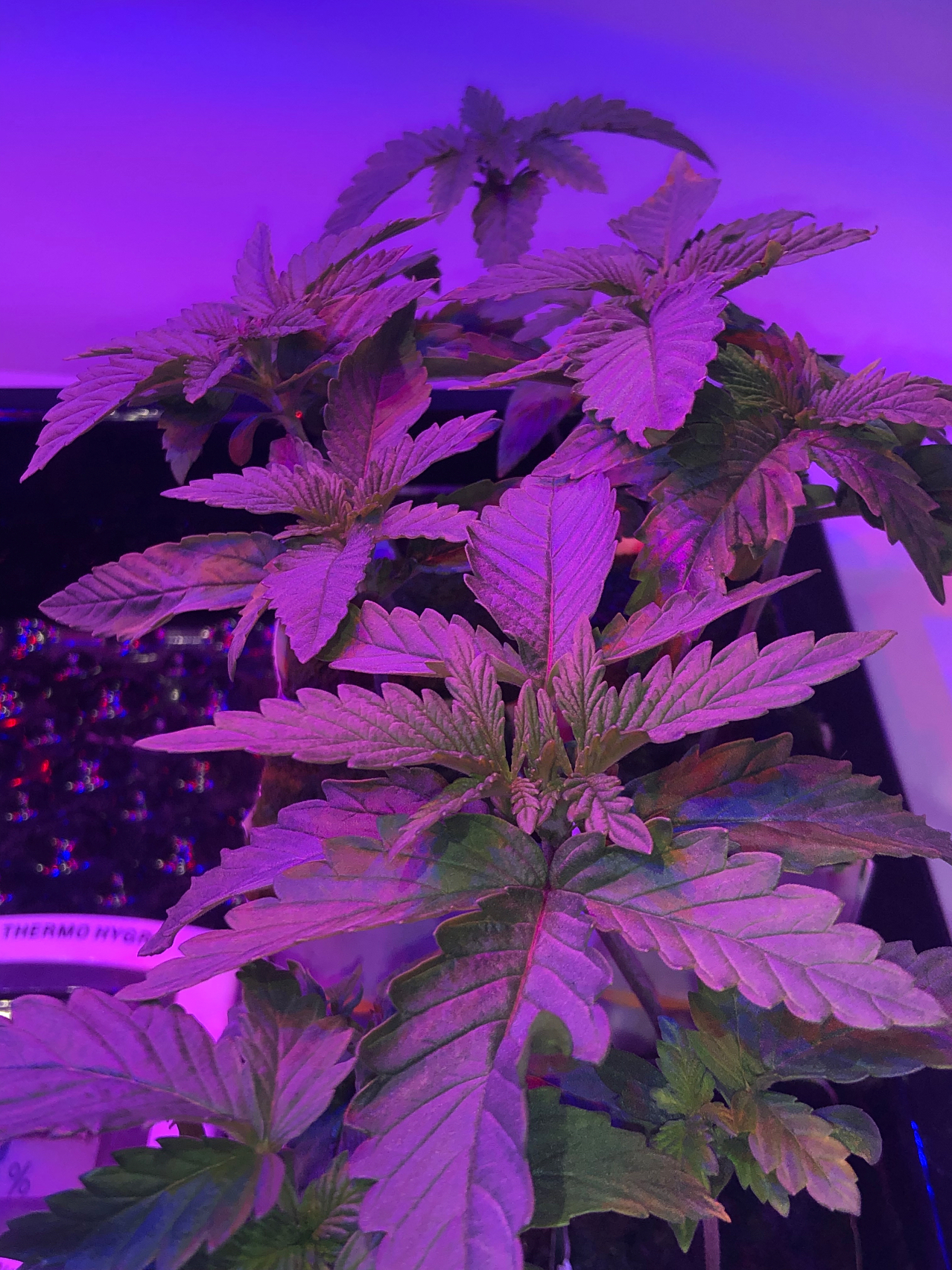 Plants getting bigger quickly. Green Gelato on the right
4 years ago
I doubled up on the cubes with the longest seedlings to reduce their length. Second day feeding. Ph5.5 EC1.5
4 years ago
Germinated plants placed under lights. They seemed a bit long and skinny.
4 years ago
Herpindo Ph 5.5 E.C. 1.1 Fed small amount of root stimulant