jamarious
4 First Time Clones
Purchased July 16th 2020
First time growing please leave any comments to help lol I swear I'll take anything
2 Blue Dream/ 1 GG / 1 forgot
Lowered the light a touch. Switched to 24 light cycles. Topping the healthily growing 3. Checking ppm and ph. All has been good.
2 years ago
Blue Dreams are both doing about the same. Both have some yellowing in leaves but Normal ph levels and flushed today. Noticed the ppm levels were...2200 so ya flushed em first time learning a lot.
2 years ago
Updated the pot holders and soil. Finally got my temp to 75 degrees with the light on and humidity to 33-40%.
2 years ago
Napoli Pink: has yellowed leaves a bit over night as well. Water is still on top soil. So it's not water it's needing. Hoping it will turn around in a few days
2 years ago
Temp is doing better today 80-83. Blue dream 2X are both looking better with new soil. Top leaves are healthy and pointing up. While the lower leaves are yellow and I'm worried will not be able to save.
2 years ago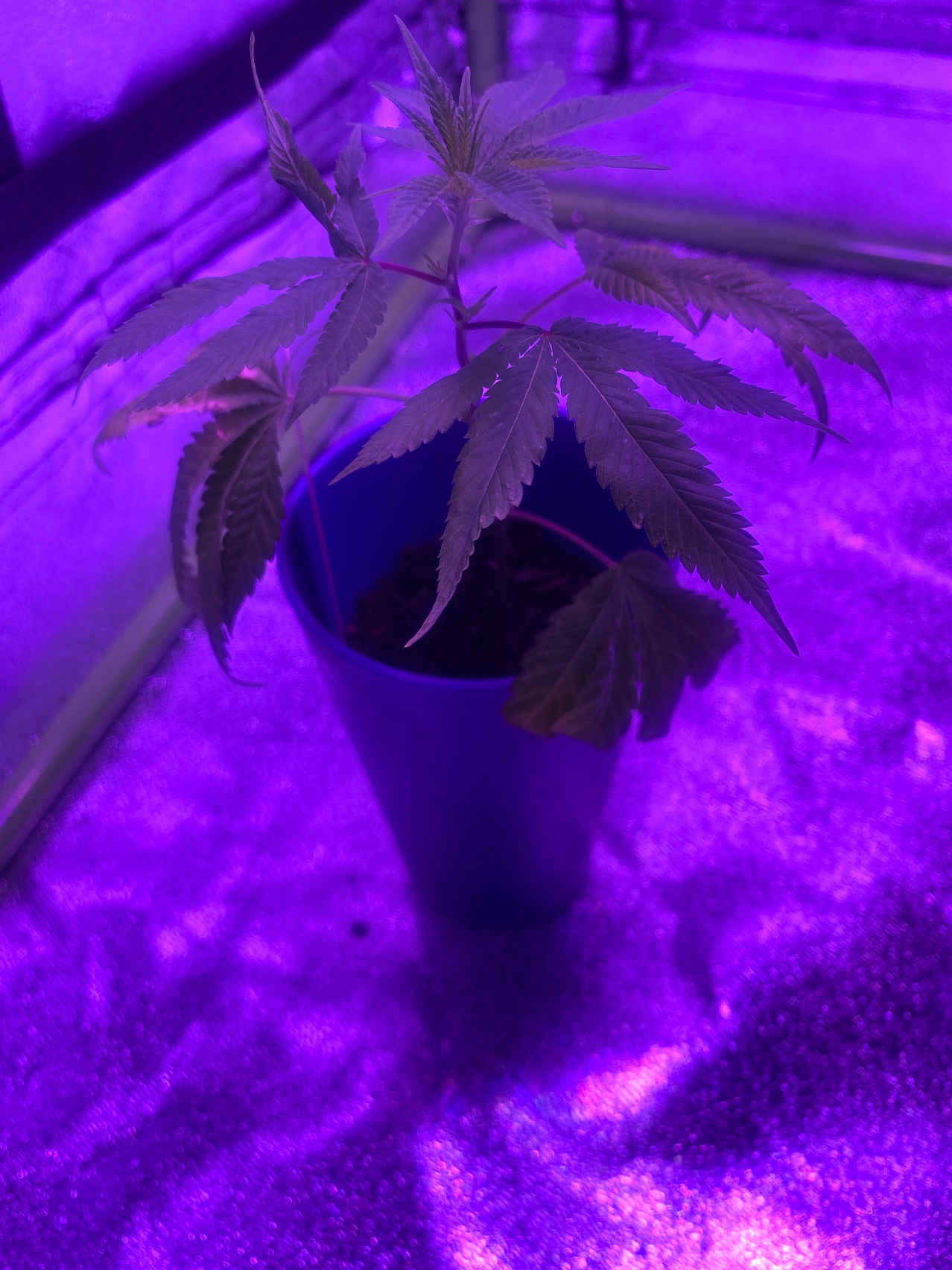 GG4: it's doing the best of the 4 clones. All leaves green. Nothing much to report seems to be fine.
2 years ago
2X showed signs of being dry. So I watered all of them and which them to larger cups with new soil. Gonna give them a few days to see changes. Also changed the fans to just one over head. Up the heat 85 degrees. Water PH checked in at 6.4
2 years ago
2X showed signs of being dry. So I watered all of them and which them to larger cups with new soil. Gonna give them a few days to see changes. Also changed the fans to just one over head. Up the heat 85 degrees. Water PH checked in at 6.4
2 years ago