2022 Winter Indoor Soil
Winter 2022
3 gal pots Fox Farm soil, Spider farmer 2x2 tent 100w LED, AC Infinity cloud 9 auto fan
After it's all said and done. Great learning experience so far. Will now go in for curing in igloo wine chiller at average 62f
a year ago
PlantXFather Thank you I hope the heat didn't ruin my terps They jars they are curing in smell great
Pulled for drying after setup of dry room. 4x4 with oscillating fan blowing away at very low setting. Humidifier and cooler. Starting at 60% rh and 69f pitch and inline fan
a year ago
Finishing up just couple more days
a year ago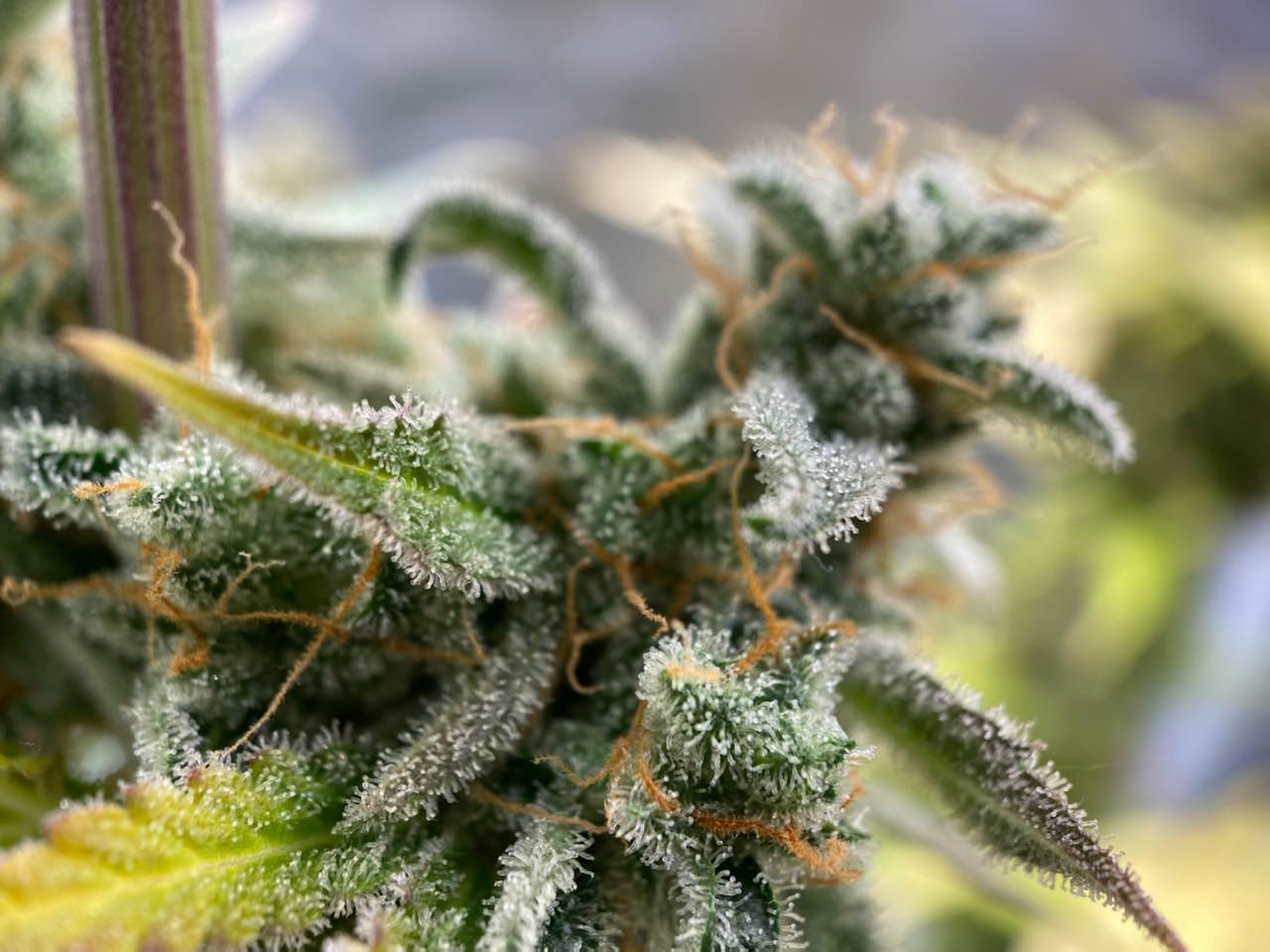 Ready to chop? Some clears
a year ago
View 3 additional comments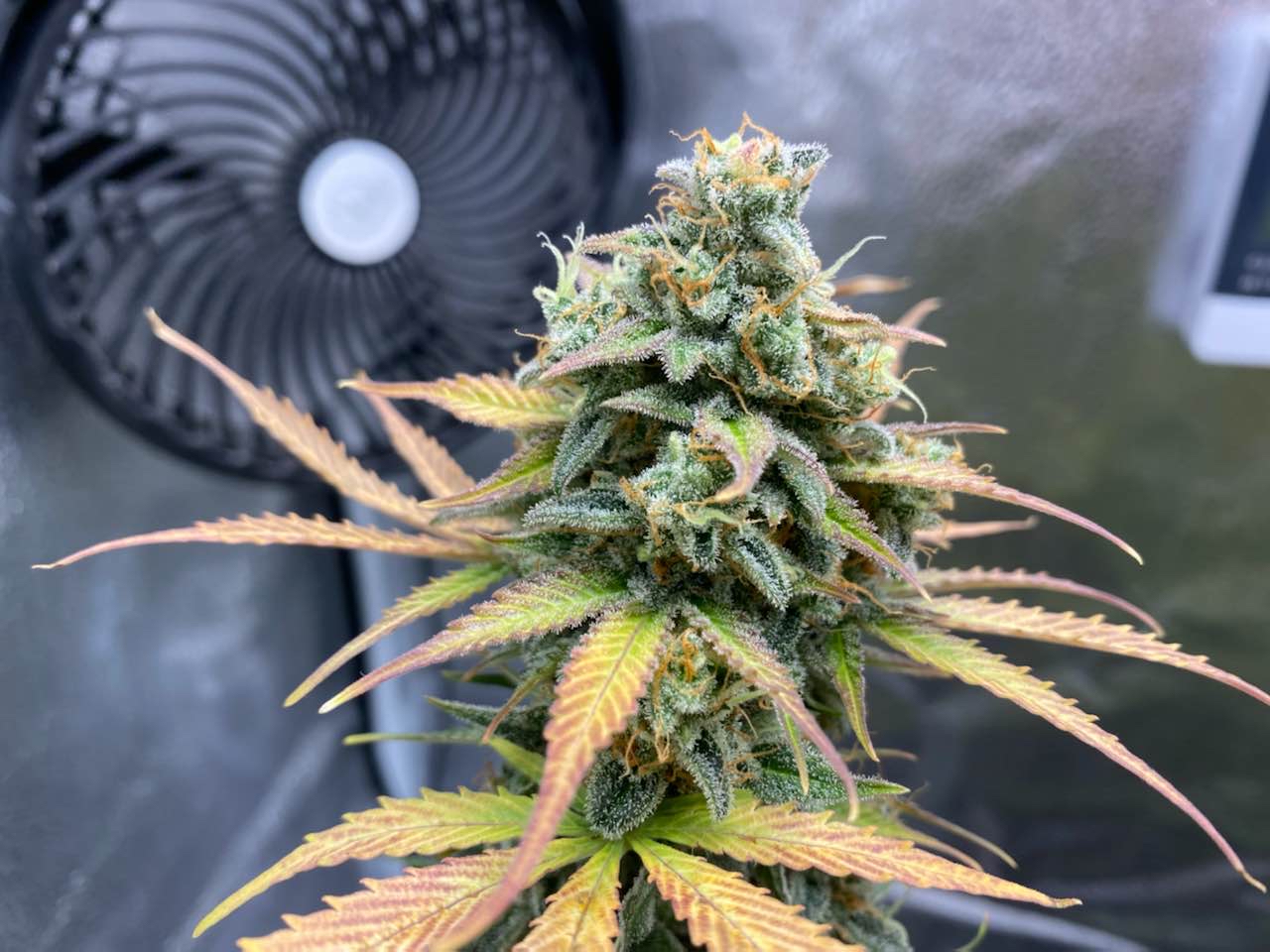 These trichomes are cloudy for the most part. Leaves showed signs of burn from heat possibly 75-80 degrees on hot days. Still flushing for now with tap water ppm 400
a year ago
Great trichome development but having some issues with the leaves. The have turned yellow and spotted brown. PH reading over 7. Watering tray has been collecting and roots dipping in drinking from it. 😬 not good. Corrected and trying ph down
a year ago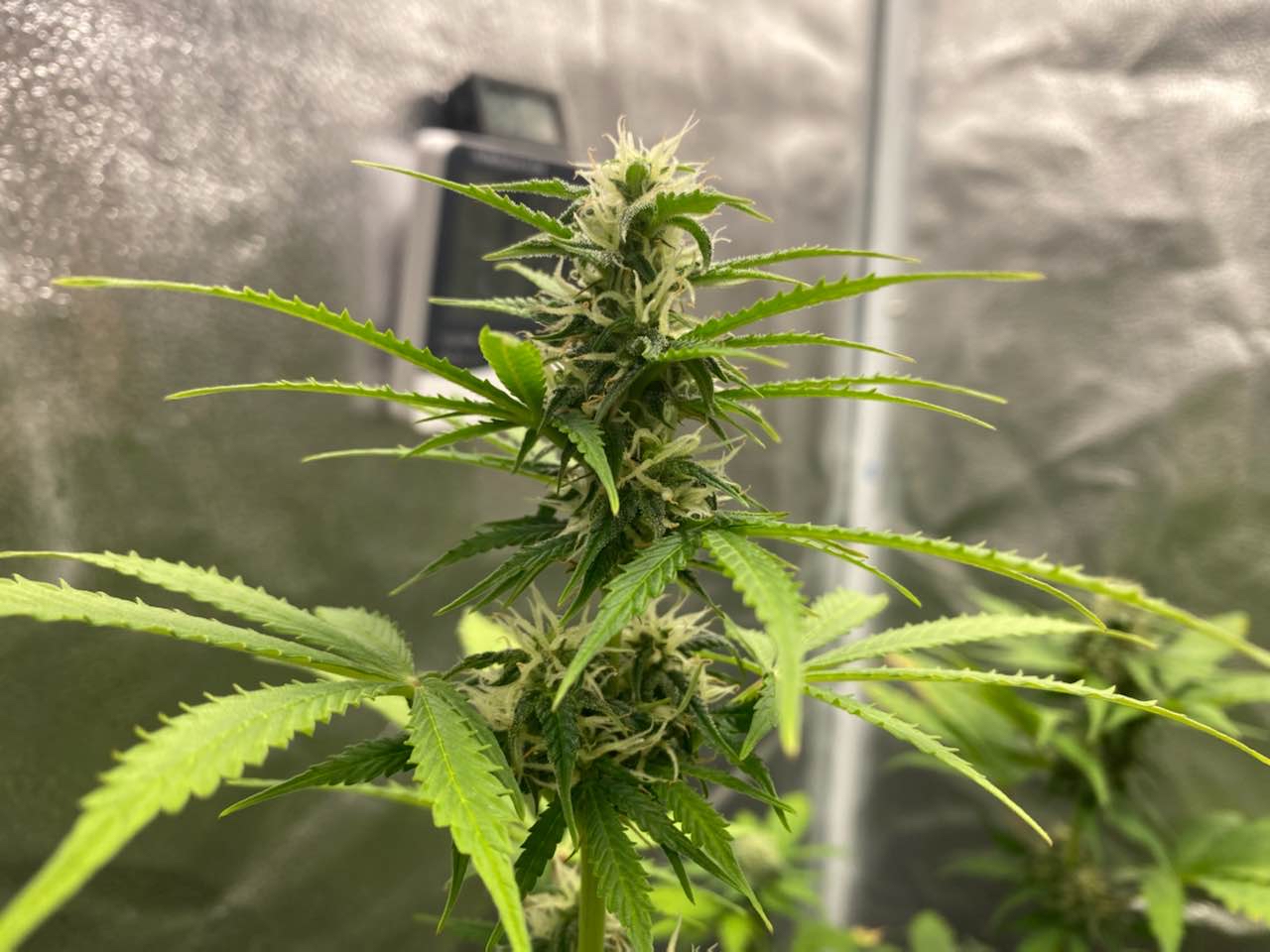 Buds starting to fatten up and recover from deficiency
a year ago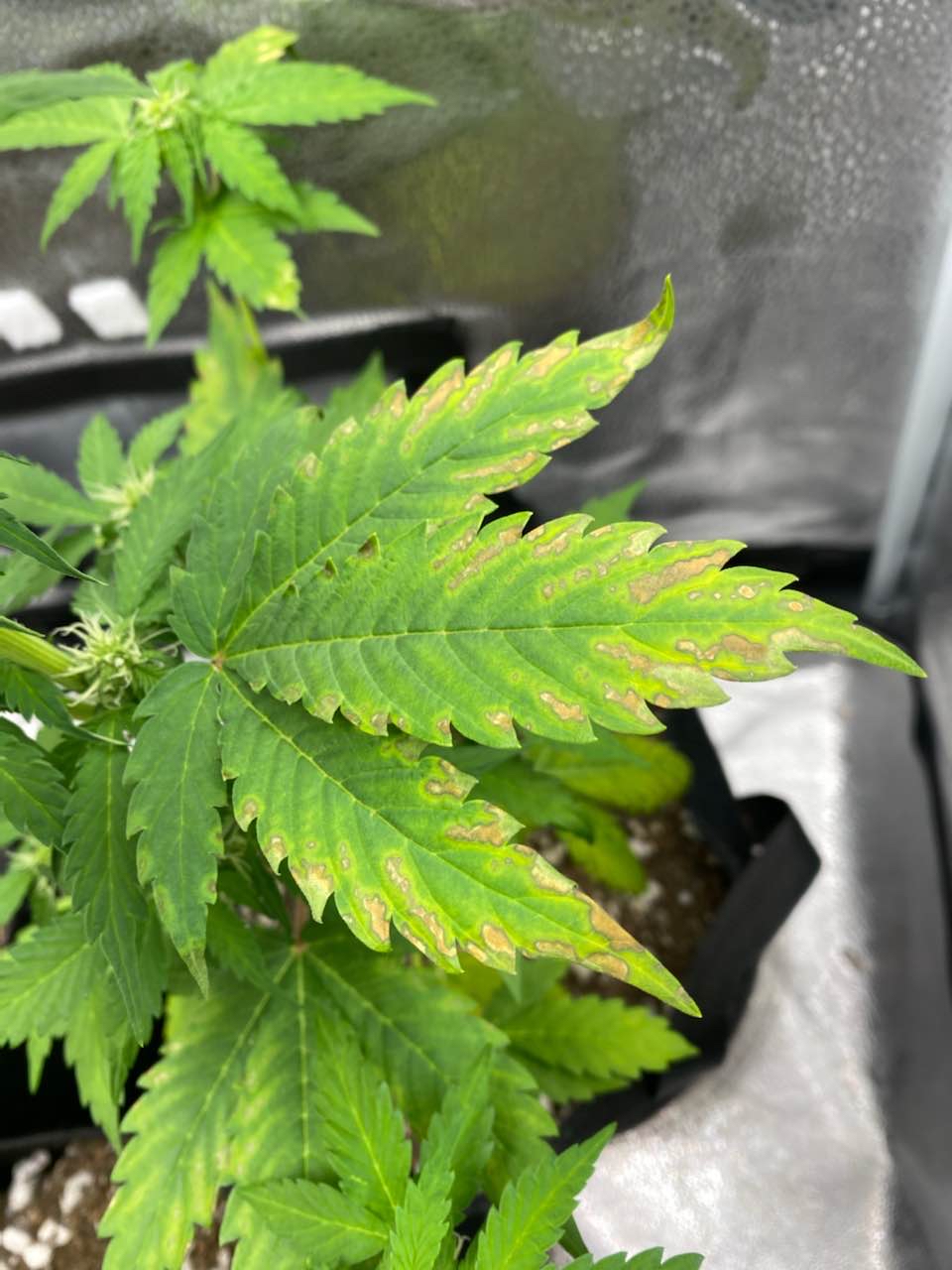 Might be sick?! Have you experienced this?
a year ago
A mini cannabis growing in the pot? Not sure how this happens actually 😆
a year ago
View 1 additional comment
Growing strong no issues yet but worried about leaving them for 3 days with no water
a year ago
View 1 additional comment
After not being in the correct size tent (4x4), now in a 2x2 they're boomin! Not leggy and growing well.
a year ago
Anyone ever use these on cannabis? I'm leaving town and need a plant sitter lol I'm worried they won't have enough water for about an extra day or two....
a year ago
tvanhoose12 I got one when I went out of town.. filled it with water and 10 minutes it was empty even after watering. The soil drains too well. I was gone for 5 days and my plant was fine when I got back.
colby_moore Yeah no I'd say if your soil drainage is where it's supposed to be that'll be gone in a minute they look cool tho lol. Depending on how long you plan on being gone you could jerry rig some sort of system that just constantly drips a small amount of water on to your soil.
View 1 additional comment
Got too leggy! I noticed my three Diesel plants were getting too leggy and almost fell over. So I switched to a smaller 3x3 instead of the 4x4 to best make use of the LED light. This often happens when the light is not adequate for your indoor grow space. Hopefully I caught it in time.
a year ago
PlantXFather Hey Troy yea I agree. The manufacturer said 24inches from the plants in seedling but I think it's too far. Now I have the fan setup and smaller tent back. Set to approx 21 inches from the light
colby_moore Hey man! They look good besides the one that wants to topple over. That's strange cause they don't look like they are necessarily stretching a lot. Keep us posted! I managed to get my babies warmed up and put into their final buckets if you wanna check em out.
colby_moore 24 inches doesn't seem that far for them to be stretching like this tho. What's the wattage on the light. Cause I've got my 600w like 26 inches away and I'm still scared I'm gonna burn em. Are we just being overly cautious Troy Farms?
We're off! All three seedlings are off to a good start. 70% rh and 75f degrees average. I use an AC Infinity cloud 9 in-line fan that turns on automatically when set temp or rh is met. Any tips for growing NYC Diesel?
a year ago
colbymoore Super exciting dude wish I had tips for the strain but I'm a fairly new grower my self. I just started some seeds but I'm having trouble keeping them warm enough in my cold ass basement. I'd love to know more about your temp control fan set up if you don't mind.
PlantXFather Thanks man! Well my fan is set to remove air from my growspace when it gets too hot or too humid. As far as heat, my grow light in a 4 x 4 tent provides pretty good amount of heat. Also I keep my house in Arizona around 71 degrees in the winter. I can see how having your grown space in a basement can make it too cold. I would recommend perhaps a space heater but be careful and have a fire extinguisher on standby just to be safe. How's your humidity?
View 4 additional comments
These seeds sprouted fast! Within 24hrs of being in water. Now all three are in the ground. Time to grow!
a year ago