Blue Dream Photoperiod - Greenhouse Grow
First Grow - Summer 2021
Four feminized Blue Dream regulars from ilgm. Greenhouse grow.
Buds are looking gorgeous
2 years ago
This greenhouse is packed 😅
2 years ago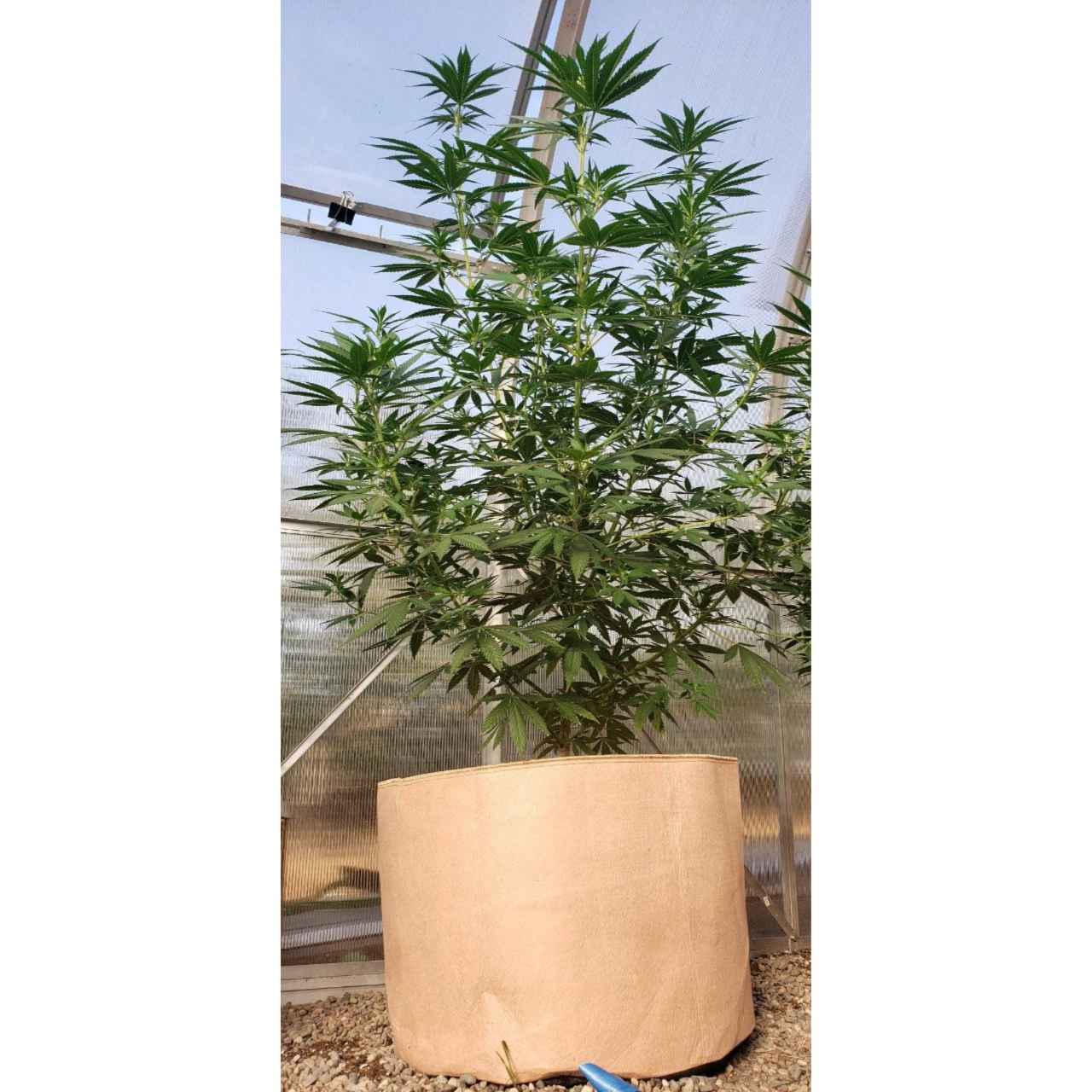 Bigger than I ever expected them to get
2 years ago
Getting huge!! Moving them into 20 gallon smart pots any day now.
2 years ago
Due for some bigger pots.
2 years ago
GrassHopper Yeah I'm using Happy Frog for the autos. I'll be posting them on here soon, they are currently 5 days old. Also I see why you don't care for him. He literally made fun of my plants on my day 25 but meanwhile his day 28 that he just posted isn't even as far along as my day 25 was 😂 Troy is a clown
Looking very nice. Outside day inside night. Starting nutes today!
2 years ago
BenBR @Troy.Farms It's my first grow. If you have any helpful tips that would be much appreciated, but I don't think you do. I think you are just on this app to hate on less experienced growers to make yourself feel superior. I've seen you on countless other posts just absolutely bullying new growers for their grows - never with any useful information. So why are you on this app?
BenBR @Troy.Farms You keep saying I was talking shit, but how so? Please enlighten me, because I am 100% certain I have not talked shit to anyone. Are you sure you have the right person?
BenBR @Troy.Farms You're on MY page attacking ME and you won't even say why. Make it make sense.
View 14 additional comments
Growth is really taking off now.
2 years ago
Coming along. Moved them into bigger pots (1 gallon I think?) with a mix of 75% HF soil and 25% OF soil. Been keeping them outside all day and bringing them in at night.
2 years ago
Looking awesome 👍
2 years ago
Still looking good 👍
2 years ago
Moved them into solo cup sized pots today. Using Foxfarm Happy Frog soil.
2 years ago
Sprouted in rapid rooters. All have a root through the bottom.
2 years ago