sb
First Grow Random Seeds
Learning As I Grow How Am I Doing?
Germinated 7 Seedlings All In Moist PaperTowel March 9th , 2 Days Later 3 Seeds Sprouted By The 14th Of March All Seeds Had Sprouted And Was Standing Straight All Had Helmets A Few Fell Off By The 18th Of March Thats When I Did My First Transplant For 6 Seedlings 1 Didn't Pull Thru But I Transplanted Each Seed In A RedParty Cup Added Marbles At The Bottom For Air And Drainage Then Used Miracle Grow Permanence For My Soil At First I Ran A 50 watt & 65 watt Led Light Each Plant Stretched For Light So I Made A Grow Box Added 3 Lighting Each Run 65Watts And 2 Are Purple LED Lights I Have Fan For Air And For My Plant So They Get A Lil Workout My Light Cycle Right Now Is 18hrs Of Day Light And 6hrs Of Darkness Add Water Ass Needed Make Sure Not To Over Water Or Underwater I Keep A Good Eye On Them To Make Sure There Happy
Transplanted Into 4 1/2 Inch Pots Moved Lights Added Lights Made. A Few Adjustments But Everyone Is Happy
4 years ago
Still Looking Good
4 years ago
CrAzYsTe Hi! I think the lamp have too distance to plants.. they are in streach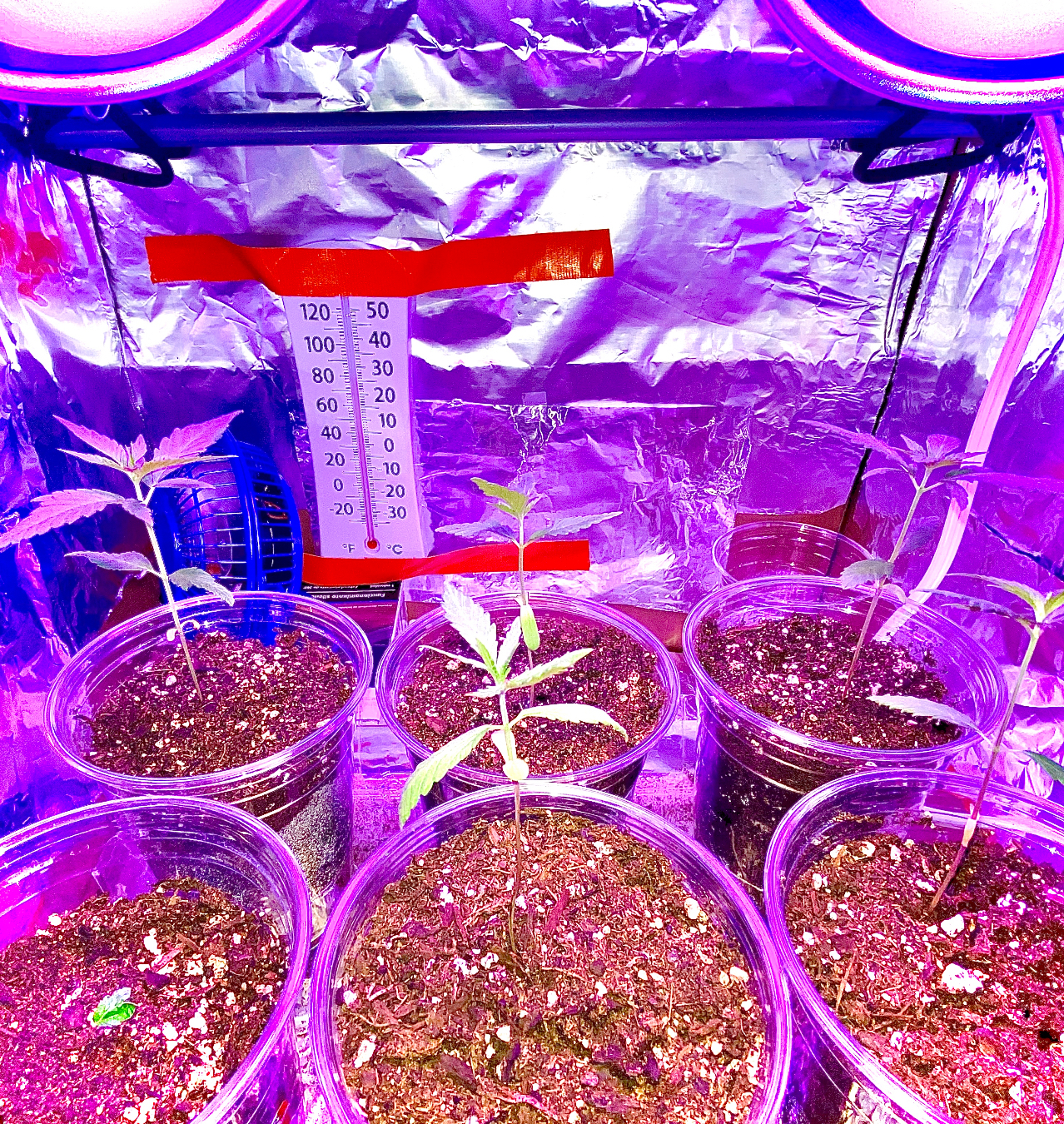 Update Still Looking Good
4 years ago
Made Indoor Grow Box From Materials Around The House
4 years ago
1st Transplant
4 years ago
1st Day Germinated In Paper-towel kept all in shoe box and in the dark... This What Happen After 2 Days...
4 years ago