Critical + 2.0 Auto
Summer 22
Two Critical + 2.0 autoflowers from seedsman "limited time exclusive"
Did a hang dry for 6 days, brown paper bag for 2 days, then into the jar for curing. Total weight after drying and trimming, 35g. Not bad for first time. Already looking forward to the next runs
9 months ago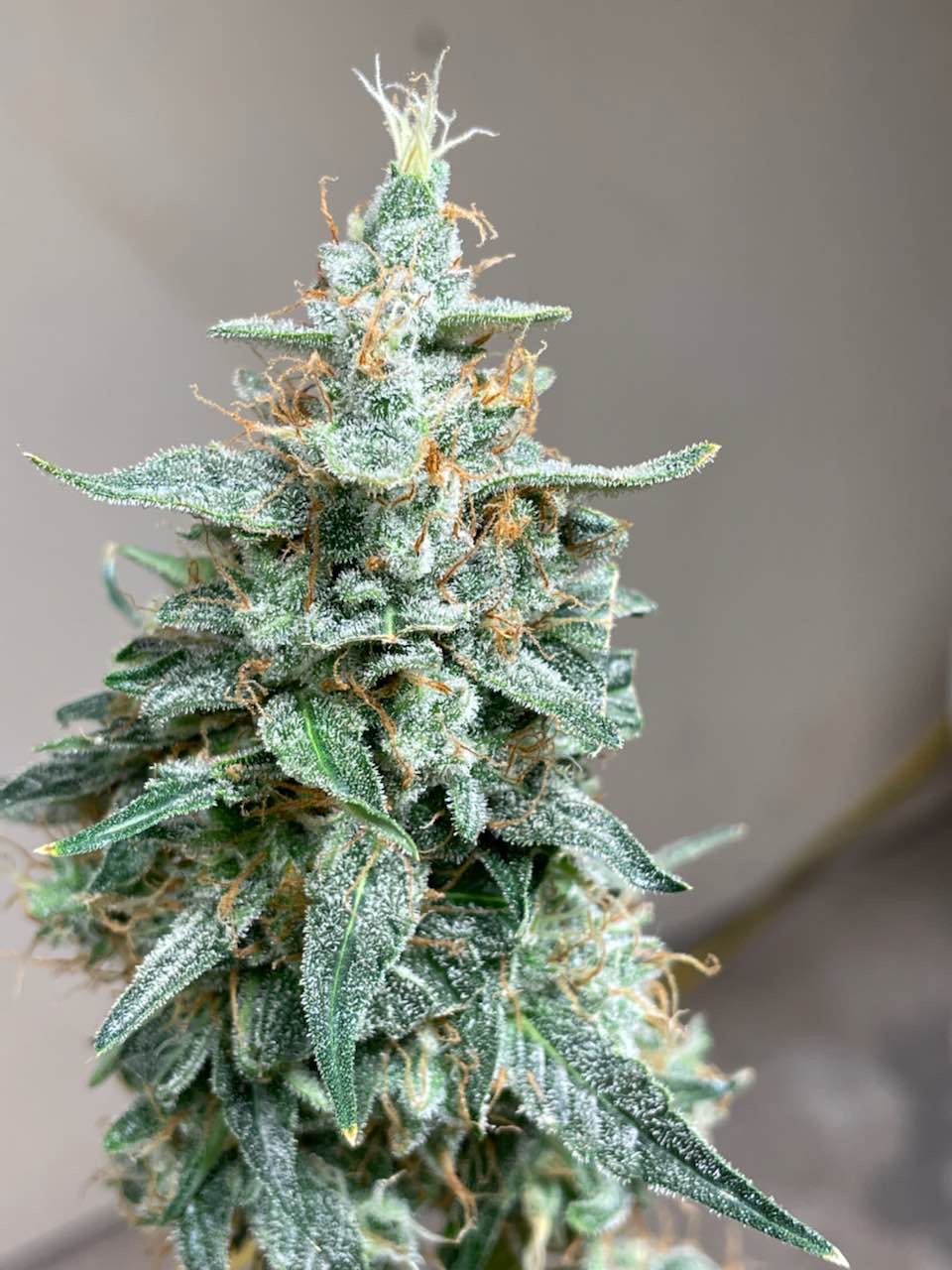 Late update, took her down on the 11th. So has been drying now for 4 days so far. Total plant weight after harvest 228.1g. I took the 4 smallest stems and trimmed yesterday, weighed in at 7.2g , then placed into brown paper bag. Will leave those smaller buds in the bag for a couple days then transfer into jars for curing. The rest of the plant is still hanging, and will stay that way for 10-14 days before starting on the cure process. 100% satisfied with this strain, only downfall is that I didn't get more seeds for the future.
9 months ago
wescoas Hey buddy nice to see you around again, I feel like it's been a while since we've been active at the same time lol
wescoas I will do that for you Troy, already looks pretty good so far just the few days it's been drying so far. Pretty excited to see the end results after terps start getting loud
Do I chop her down or no?? ✂️🌲
9 months ago
bigsmokesage Yo could you check my grow need help Please man
Caliban I personally like 10% amber. I'd say a bit longer
wescoas Caliban I was thinking the same, I'd like to see a bit more amber. A couple buddies of mine are insisting it was ready yesterday lol
View 6 additional comments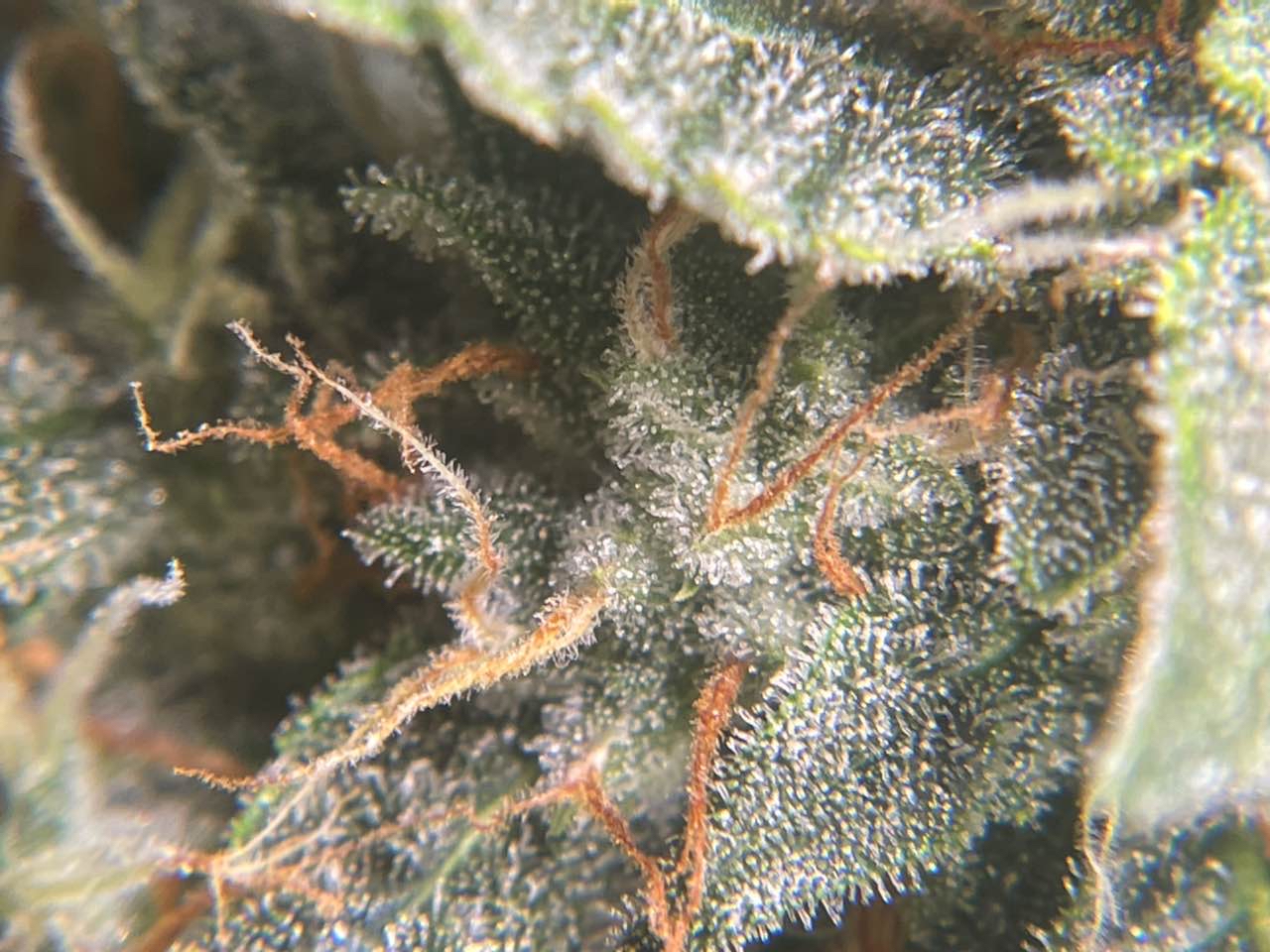 Trichomes finally starting to flush from clear to cloudy. Very close to the end now. Pistils are 80-90% flushed to orange/brown and receding. Good chunky nugs
9 months ago
I've accepted that she's still got some chonking up to do lol. Just patiently waiting. Still looking beautiful
10 months ago
Waiting for trichomes to cloud up before harvest. The end is near and I'm excited
10 months ago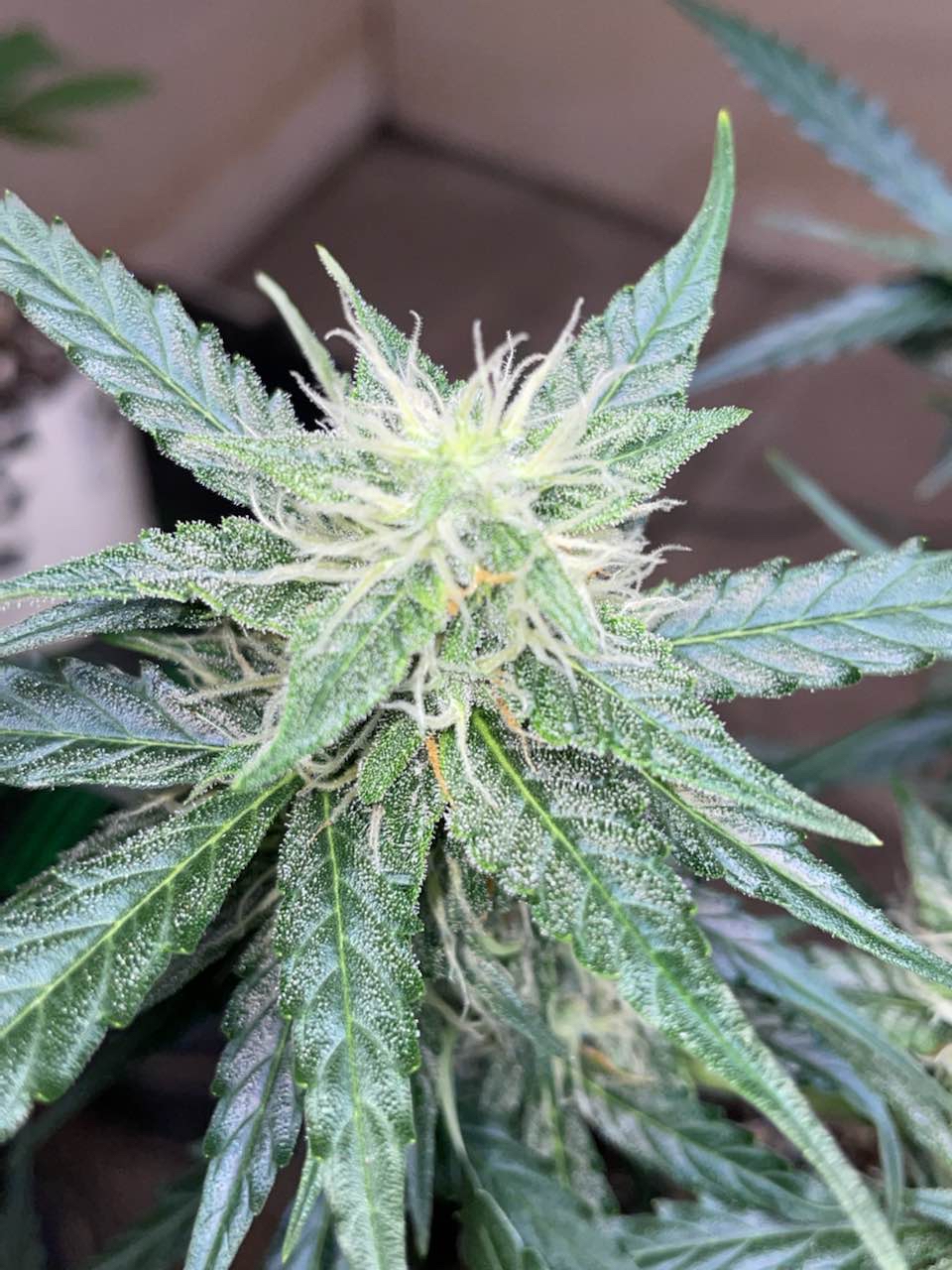 She starting to get frosty
10 months ago
Nice triches starting to leak out 💧
10 months ago
They were both doing alright overall, not too impressed with the rate of their development compared to another strain I'm working with currently. They seem a bit temperamental, yesterday one of the girls developed root rot and very quickly declined. I took a video yesterday morning and they were both green and happy. Noticed yellowing start to appear rapidly throughout the day. I removed her, cleaned off roots as best as possible and applied rootstock in an attempt to promote further growth. Put back in with fresh mixed medium. The rate of decline yesterday was fast enough that either she will not make it beyond today, or she will start to make a comeback. But unfortunately it seems like the end of the road may be close for 1 of these ladies
a year ago
Ladies are still working on shrugging off their shell, making good progress
a year ago
MAGUS My lady has about a day on you. We should compare grows, especially bc it's the same seed and the same grow period. Where are you located? Indoor or outdoor grow? I'm in central FL doing outdoor in a 5g pot with a clear garbage bag over tomato stake to crest it's own environment.
wescoas Wel unfortunately yesterday I noticed one of the girls had developed root rot. She quickly declined, I've done my best to save her but I will know for sure by the end of today or tomorrow. The other is still going strong. I started two other seeds of a different strain at the same time, and those are doing much better than the Criticals are. I'm located in south central KS, doing full indoor grow in a 3gal pot. I did consider moving outdoors, but we have been getting hammered with consistent 100° temps for more than two weeks now, so I feared killing them off if I put them out before they were developed enough
wescoas I will be adding an update for both strains of seeds today, so you can come back to see the status of one of the ladies with the root rot. And can also compare this strain with the Banana Blaze that I am growing as well. I started all 4 seeds at the same time, in the same way. The only difference is that one seedling for each strain went directly into a dry medium. For the other two, I washed the medium before putting the seedling into it. I believe that is what caused root rot in one of the girls. Although the banana blaze that is in same washed medium, is currently thriving
Two seeds into purified water, now we wait for transfer to paper towel
a year ago