bigsbuds
The 5x5 Grow
First growing 2/2019
All 12 plants start
Trimmed dead leaves from bottom. Cindy is 00 others 1.8. / 2.5.
4 years ago
Watered in AM put on Vanish in afternoon
4 years ago
Nice Top, Girls
4 years ago
Fan was shutting off at night, spiked humidity. Got powdery mildew and fungus gnats. Used Vanish, hydrogen peroxide,clay pebbles. Trimmed and washed.
4 years ago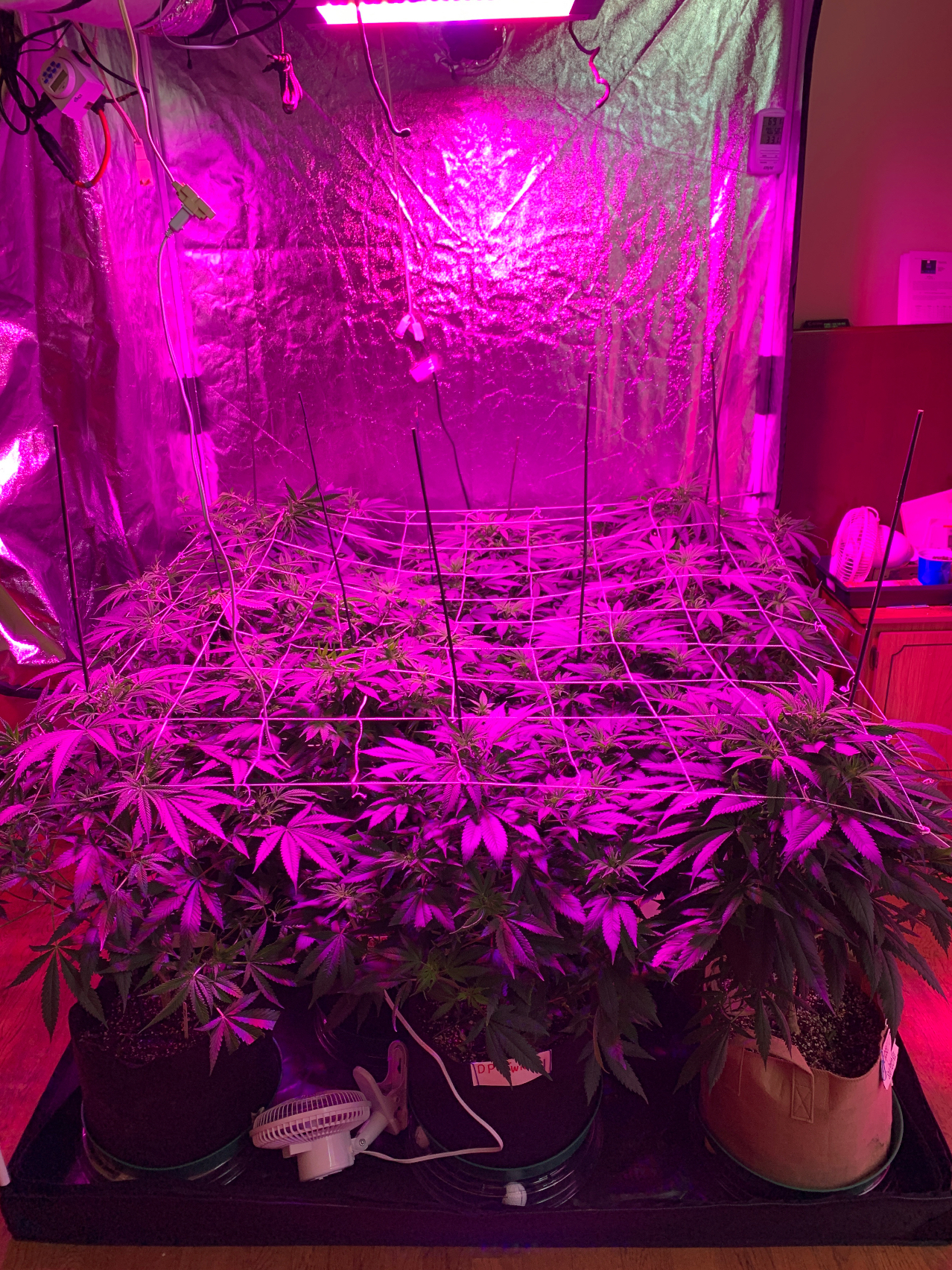 Trimmed and netted
4 years ago
Before trimming
4 years ago
All plants vegging well. CO2 Generator fell on Cinderella 99 (Cindy) Attempted to save broken limbs as clones, We'll see
4 years ago
Transplanted 2 clones in solo cups. Made line for dividers
4 years ago
Started 4 sets of clonings from 3 strains
4 years ago
Need to fill pots, clone morning wood Oklahoma strain.
4 years ago
Rearranged room for flowering in front, veg and clone in rear
4 years ago