Outdoor run
Summer 2023
Starting indoors will be moving outdoors 👊😎🙏
exotic genetics Gas ⛽️ Basket 🧺 and power
Copy cat mac s1 and gas basket pheno 2
a month ago
Harvest day welcome to October
a month ago
Gas basket almost ready for the 🪓
2 months ago
Been harvesting for a couple days now we have a few to go overall a great outdoor run for the 2023 season 👊😎
2 months ago
doworkson89 Nice I just harvested a plant last night and gonna do another one tonight
View 3 additional comments
Caliban How do you keep mold and mildew off the plants? Do you treat with anything Stick?
View 8 additional comments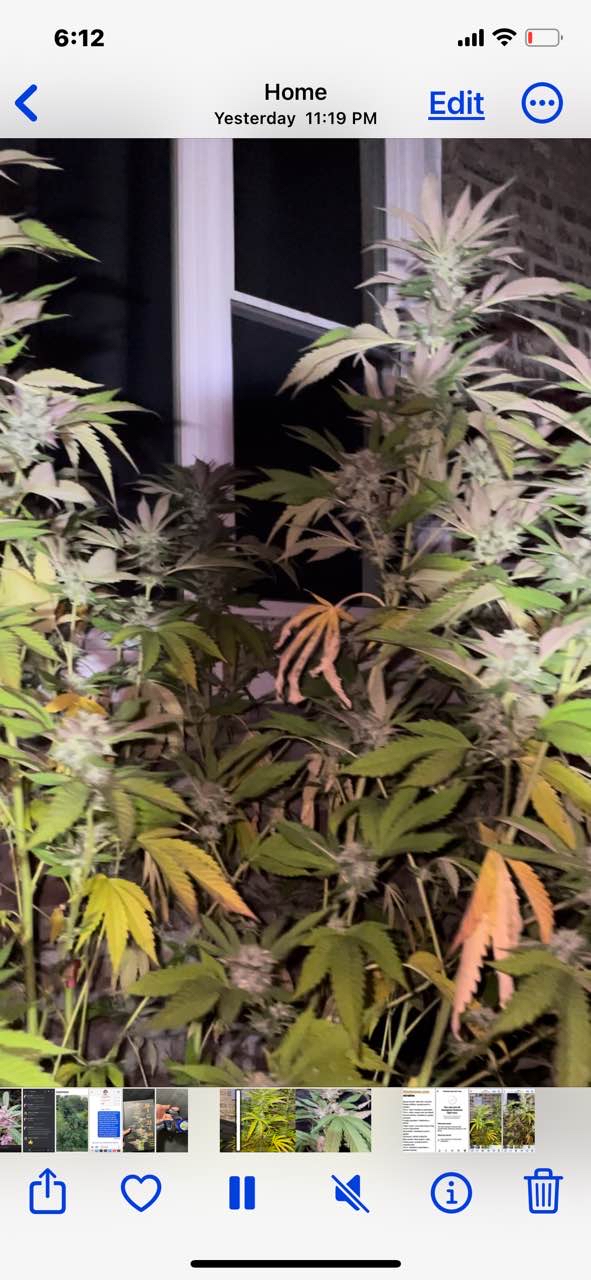 Fall colors coming thru
2 months ago
piperboy007 Damn my plants are much farther behind, yours are looking great homie 🤘🏻
IG @stick_e_fingerz Yeah bro rough season so far these only started flowering a few weeks ago holding on till 10/15 at least hopefully they'll do their thing
piperboy007 Seems to be the case for the west coast. Too hot this summer. Hope the weather holds out for ya 👍🏻
View 1 additional comment
The Fade is real
3 months ago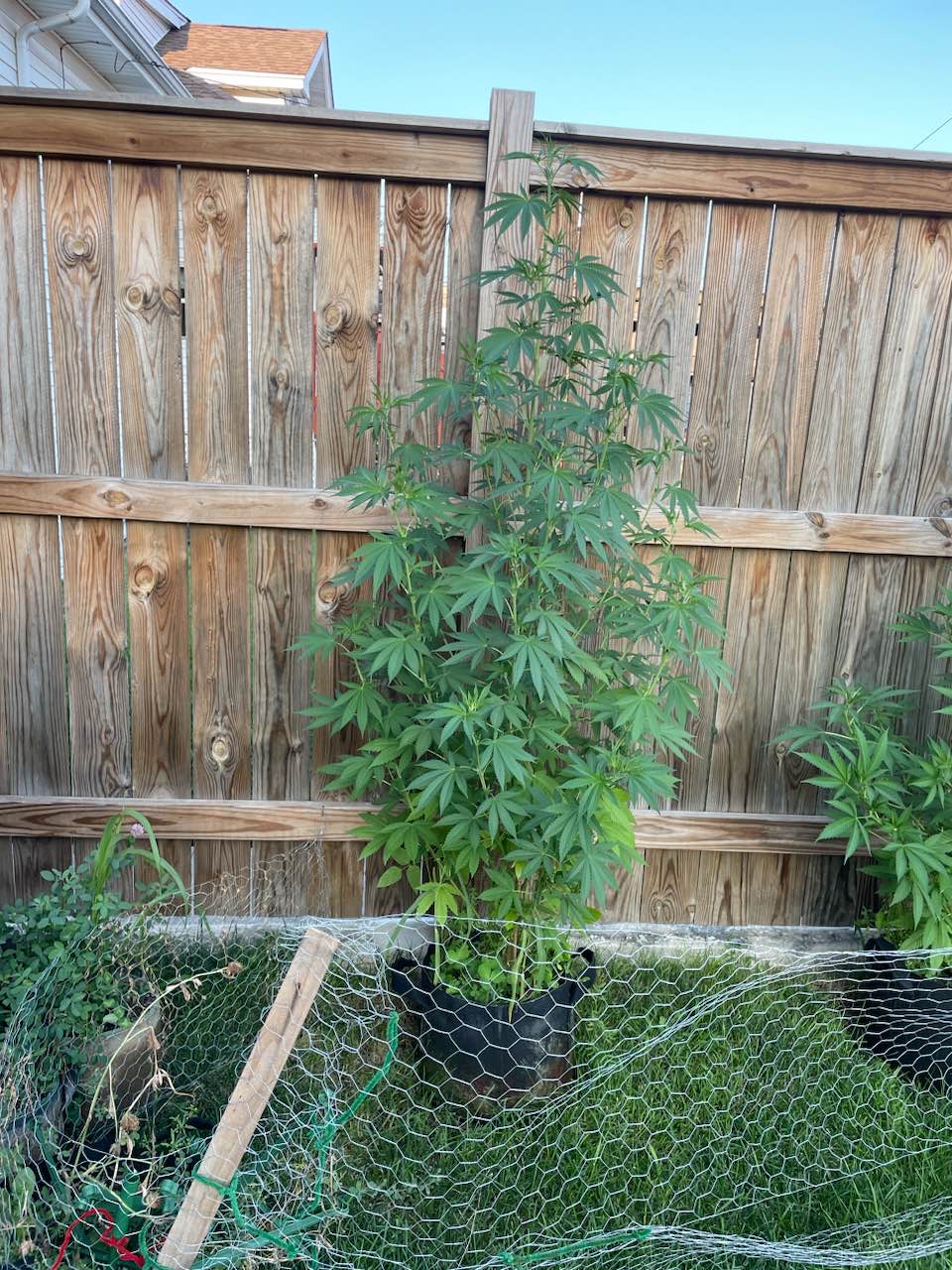 See ya in October!🫡🤙😎👊
3 months ago
View 10 additional comments
Come on October!🫡
3 months ago
Relocation due to height
4 months ago
Caliban Sun kissed! My Duckfoot is so stealthy that i had a yard party and no one noticed.
View 1 additional comment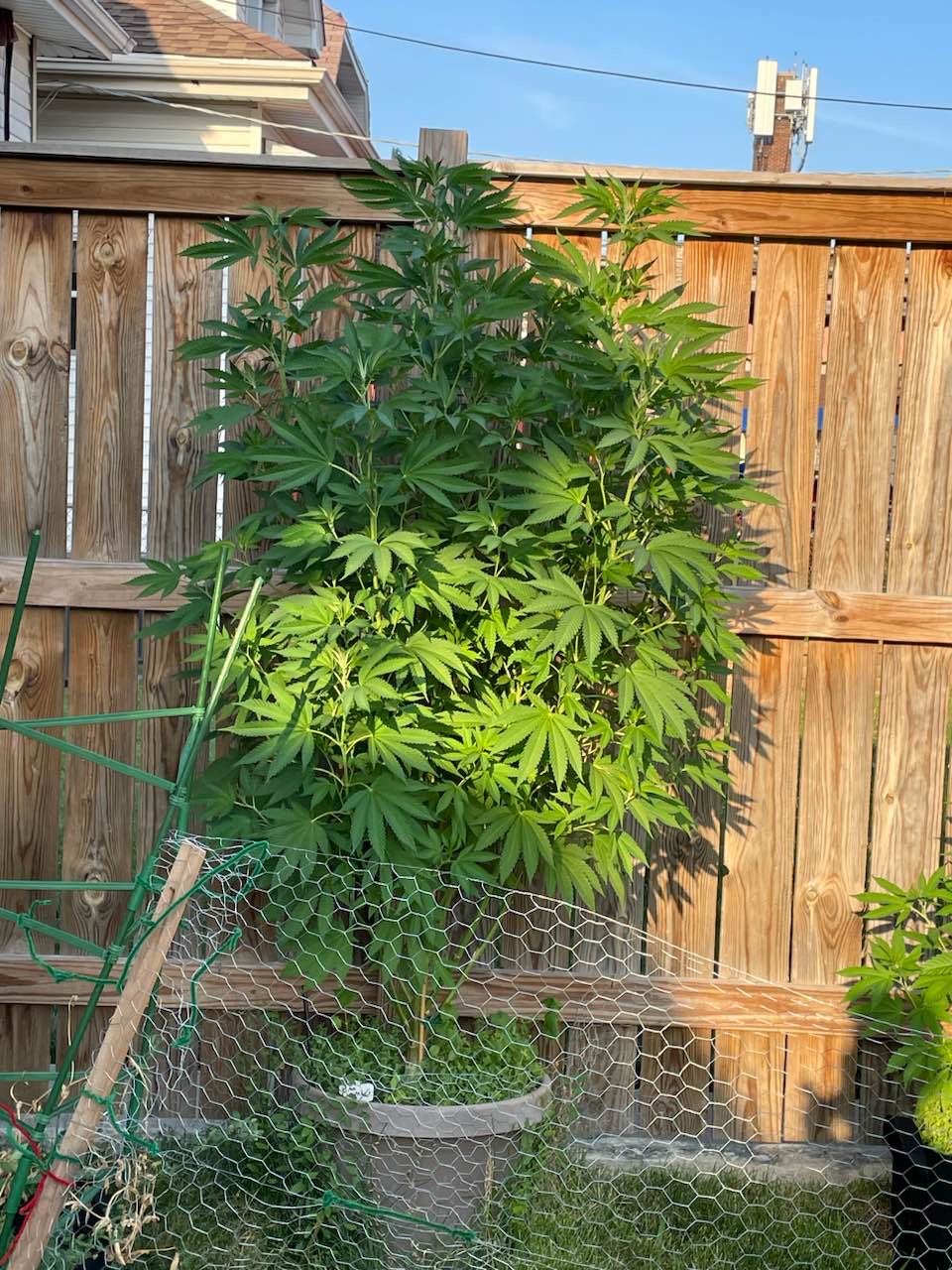 Still moving along nicely gas basket peeking over the fence been super cropping trying to keep below fence line
4 months ago
shiz They look good man nice and thick gonna be a nice harvest if all goes well 👌
Clones being produced off these 2 mothers are unmatched don't miss out get in while there still available ✈️✈️✈️✈️✈️ 4/100
4 months ago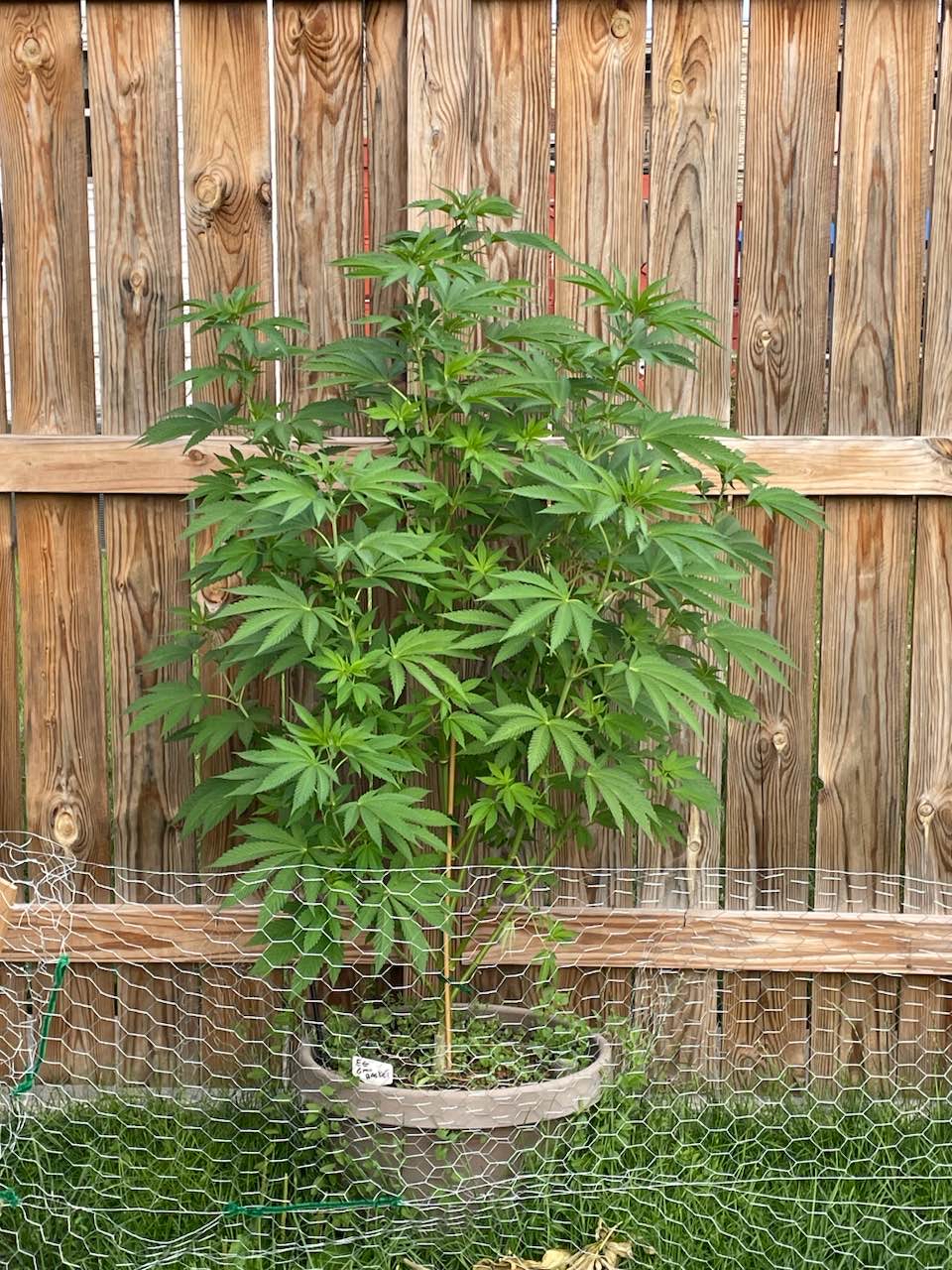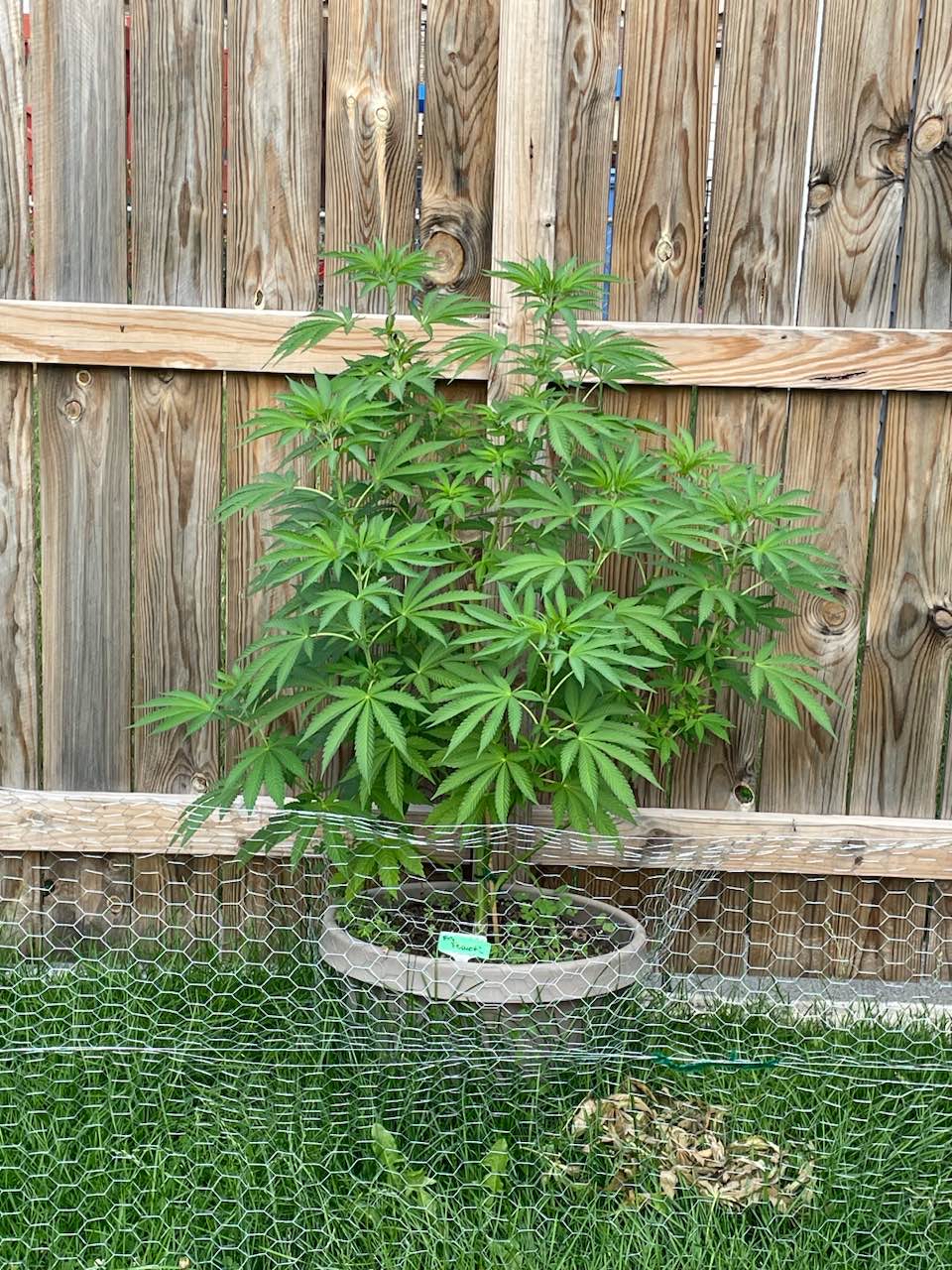 Moving along
4 months ago
Reacting well to the aloe Neem oil cannafogger treatment
5 months ago
Side branching coming along a little training and GG amendments today
6 months ago
Topped and trained
6 months ago
Moving along
6 months ago
Slow motion due to weather conditions
6 months ago
Drizz Looking for big yields with that pot🔥🔥👍, I almost bought one this size at sams club yesterday. Nice growmie🔥👊 looking forward to the updates
View 3 additional comments
Solid growth and development
7 months ago
All have popped above the soil had to replace in-house(DUD)with Exotic genetics 🧬 POWER
7 months ago
View 1 additional comment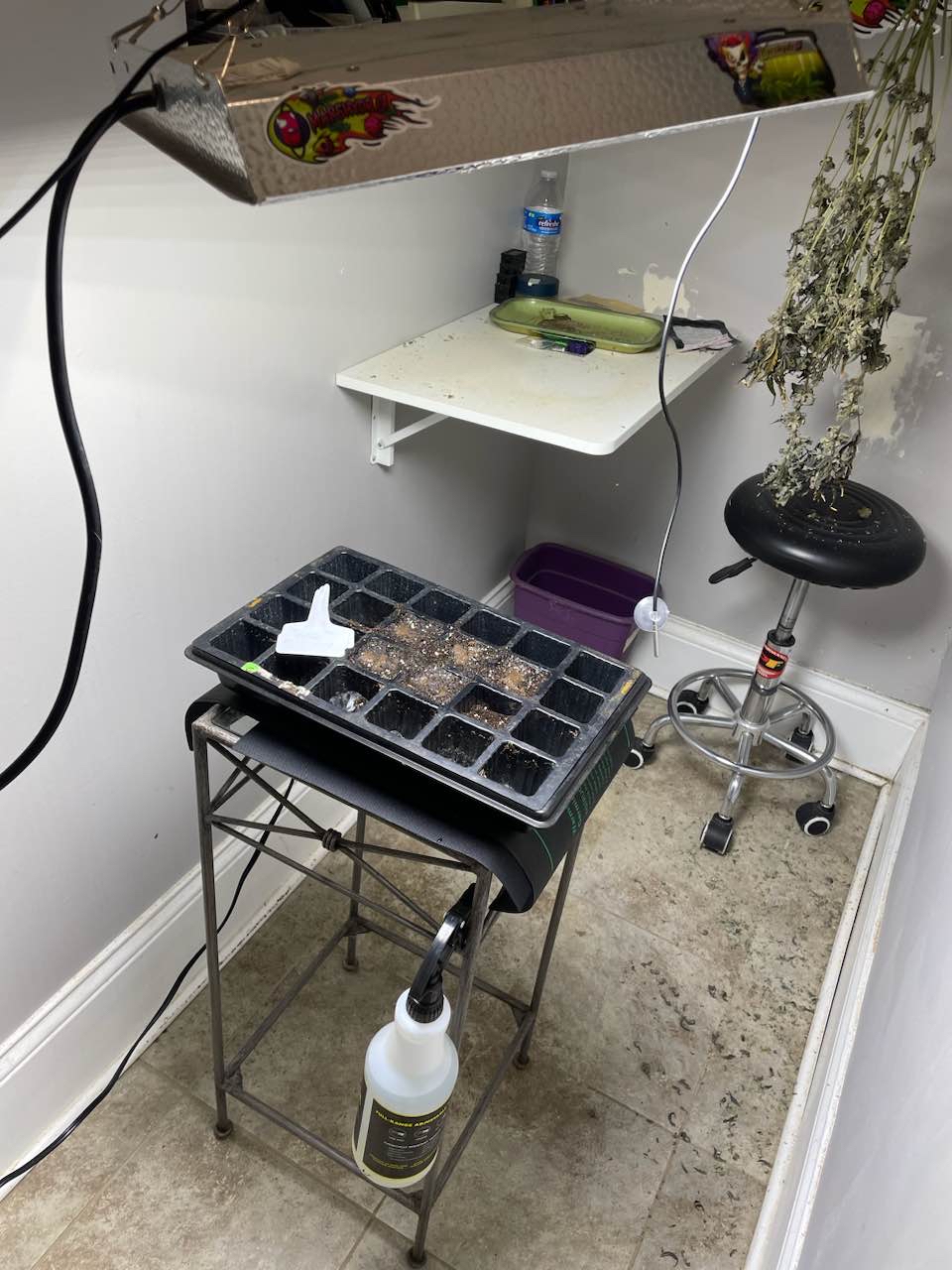 Soaked 24 hrs dropped in seedling tray 530am 4/24/23.
7 months ago