lilithjade
Blue dream 1
Dispensary found seed
Found these seeds in my first ounce lol. Got about 20 seeds. Only germinated 2 with 10 others found in random dispensary buys to see what would happen. This seed grew in a pod like setting until the first set of full leaves appeared and then was transplanted to a plastic cup. It's sister plant doesn't seem to be strong enough.
💜💜 nodes still growing strong. Possible actual female
3 years ago
Leaves pulled yesterday. Still going strong.
3 years ago
These fan leaves are bigger than my hand 💜
3 years ago
Lilithjade Ok so I really am amazed by this plant. This seed and 12 others I kept from my first real bit of smoke I bought. I planted two this year when I got my card along with ten other random seeds I had picked up by the and this one and a mystery one sprouted. I am so amazed by these plants that I will go out and sit and smoke and watch them move. I sure hope someone out there feels the same about theirs and I'm not just a stoned weirdo lol. 💜💜
Got my fingers crossed this baby is a young lady.
3 years ago
My plants smell like weed 💜💜
3 years ago
After reporting this baby has exploded. We're getting 8 and 9 fingered leaves.
3 years ago
Bigger pot. Still going strong.
3 years ago
This humidity is rough on my babies.
3 years ago
First ever 7 fingered leaves. Plant is gorgeous and has outgrown cup.
3 years ago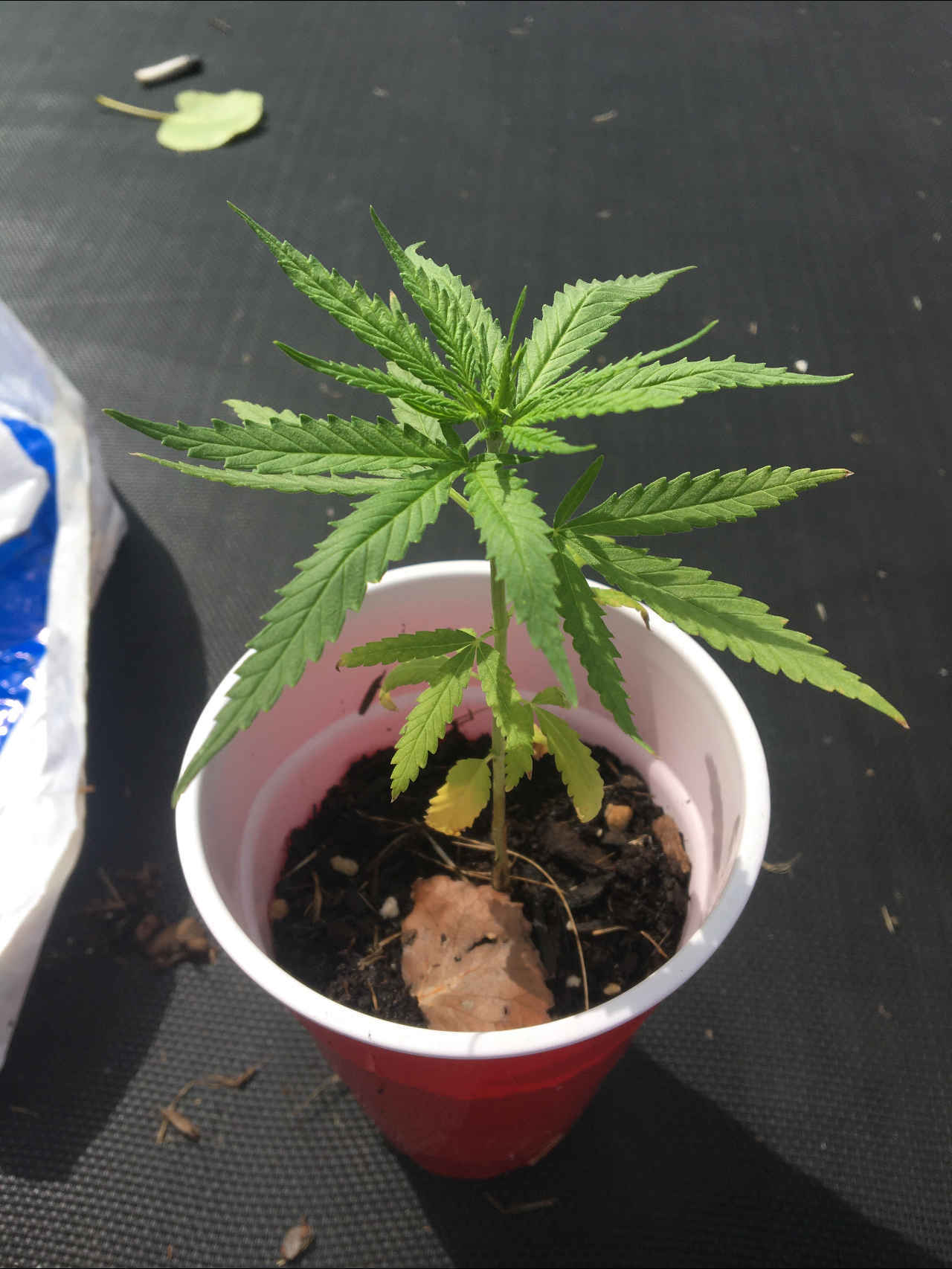 So much more beautiful in person. Soon to need a transplant though I think.
3 years ago
This baby is really shooting up now lol.
3 years ago
Still here lol. Yay
3 years ago
Still going good. Fixing to move this one into stronger sunlight.
3 years ago
Growing beautifully. 💜
3 years ago
Getting bigger
3 years ago
First transplant to plastic cup. She's a beauty already. Been outside from germination to this stage but not as far in the yard yet. Starting to get hot outside so I'm having to keep a close eye on moisture content. Might move to the kitchen window for a bit.
3 years ago