Zittle X Zittle F1 Black Dog Phytomax 2 1000w
Summer 22'
6 seed to pot, 7 gallon fabric pots, happyfrog soil, 1000w phytomax black dog led grow light, 4+ pound harvest🙌🏽👀Seed to finish journal 📓 Follow me🫡
Going to flip the switch tomo🤞🏾#BudTime🙌🏽
9 months ago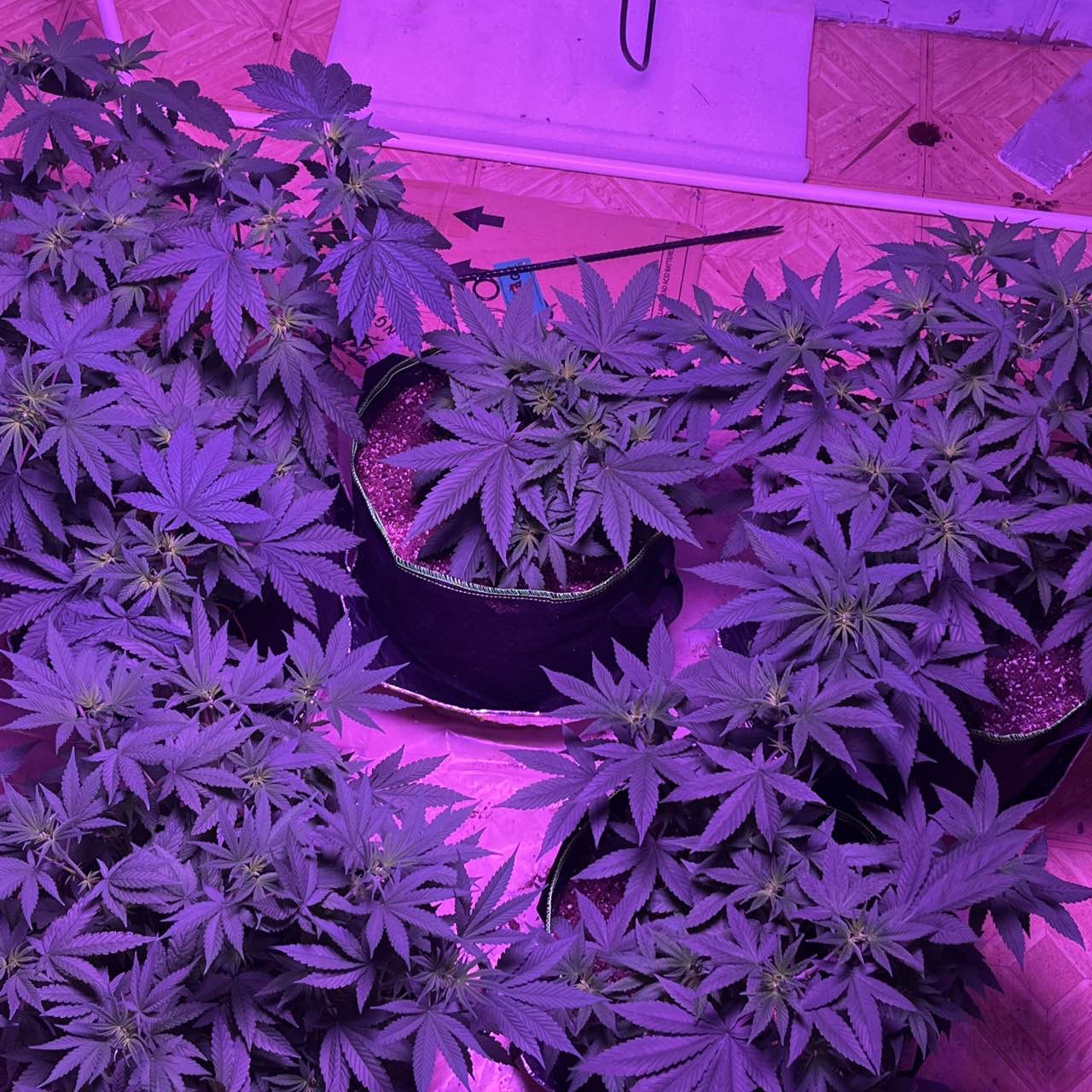 *Just got back from vacation 😅About to defoliate and trellis net😁😁😁🤓🤓
9 months ago
Trellis net this early just for training purposes 🤓 How long do you Veg before bud??
9 months ago
Chronic King Usually not until I see presex or I know that the stretch will fill the tent.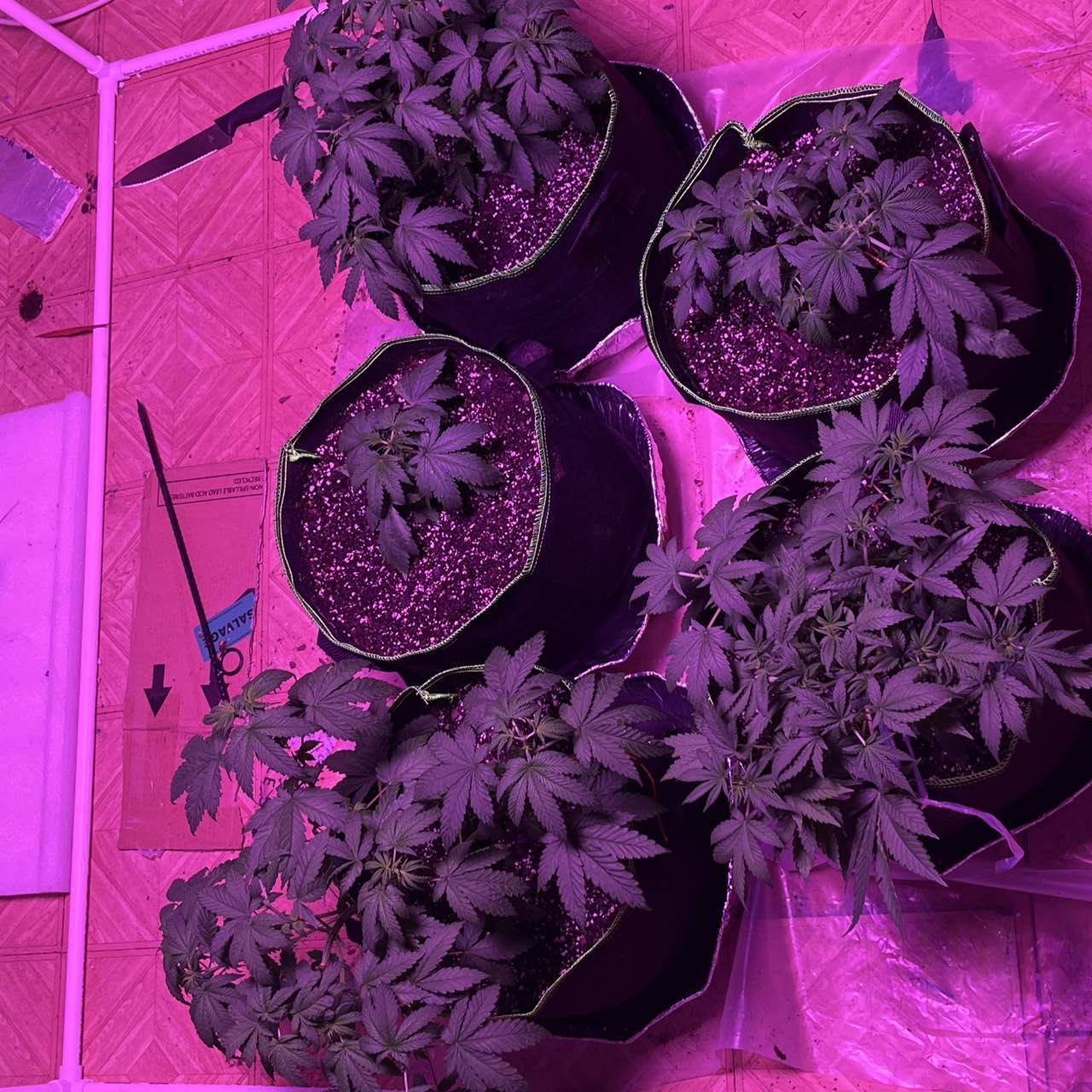 Lost the little one.. it just wouldn't perform😮‍💨 Down to 5 plants
9 months ago
No harm done during topping and lst🙏🏽😮‍💨
10 months ago
Topped yesterday, about to start my LST🙌🏽✅
10 months ago
First week of Veg
10 months ago
Loud House What's up @drock3013 did you transplant or start them in the 7gallon?
drock3013 I just put straight in pot from seed
Loud House Thanks I thought about dodging the same with my tent.
I do have some confirmed females🙌🏽🙌🏽 still waiting on the others to show😅
8 months ago
One week and all leaves are back full😅 On day 21 I defoliate totally again🙌🏽 Promote good light intensity, and deeper light penetration 💡 #Methods
9 months ago
*Top Canopy View
9 months ago
Black Dog LED
10 months ago
Let's do it😎🙌🏽
9 months ago