jusfly3
2nd grow
9/5/19
White widows are autos. Wonder Woman and 24 are photo plants
White widow,wonder woman,24
Just got watered and is looking good
3 years ago
Just watered the girls and rotated the pots so they will move to the light again. Tomorrow I'm moving them to the bigger tent with another light.
3 years ago
Had a Caterpillar come in and eat some of the white widow
3 years ago
Mystrain420 Add some perlite to your soil next time or before you repot it'll help speed up growth. Your soil looks compacted
24 leafs are looking funky, Wonder Woman is look weird too. The two white widows are coming along.
3 years ago
They are coming along.
3 years ago
I transplanted the white widow because I forgot that auto's need to start and finish in the same pot. The other two will be moving to the other tent in a week or so when my others finish.
3 years ago
They are slowly getting taller. 24 starting to go towards the light now
3 years ago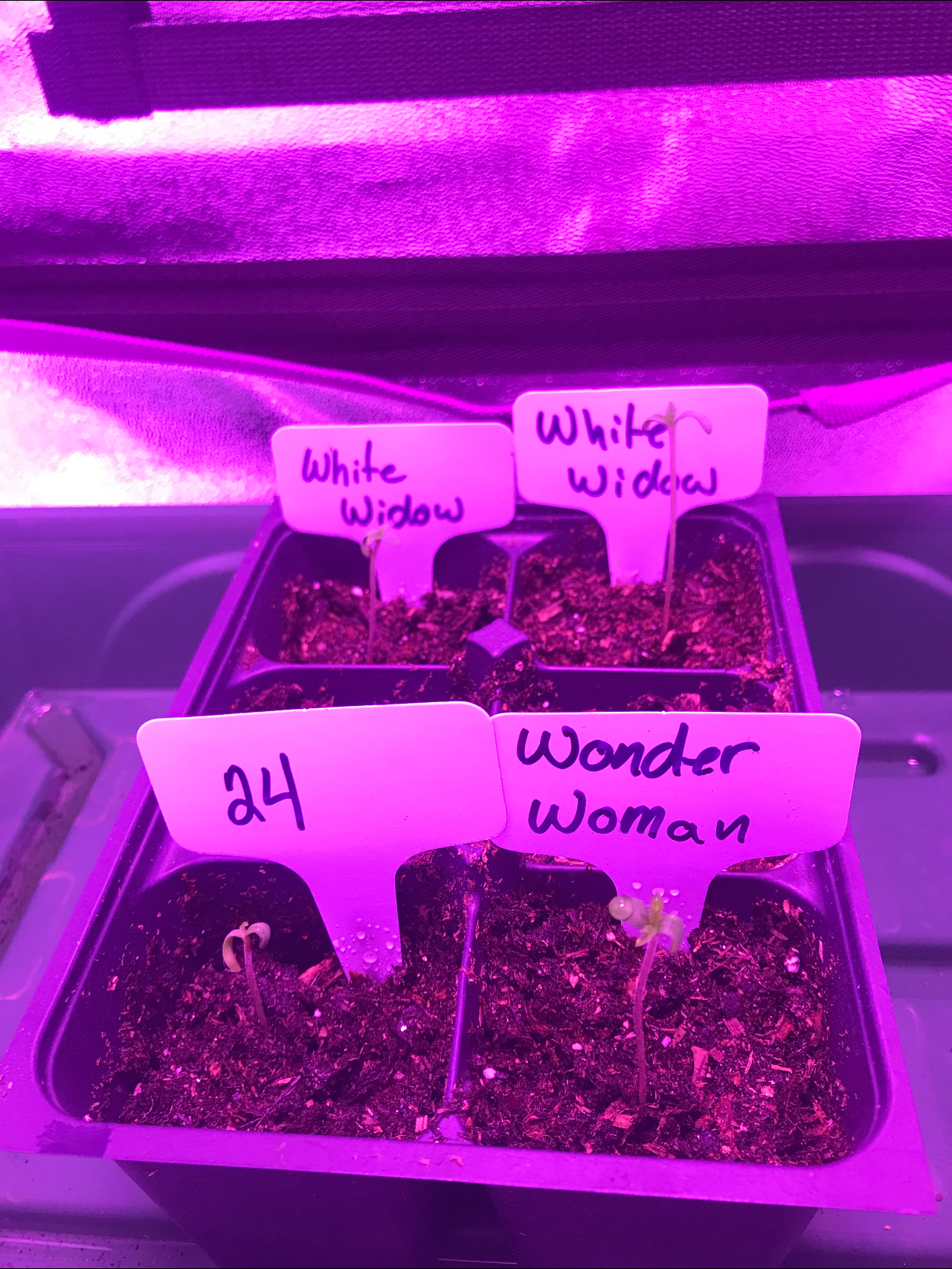 I didn't check them in a day or so and when I did I found they have sprouted. The 24 does look good but it's early still.
3 years ago
Just planted 2 white widow autos ,Wonder Woman and 24 are photos
3 years ago