maverik
Timber 4VS Living Soil
Season 1
First ever time growing in Living Soil but 5th year growing overall 2 Jamaican Shipwreck clones, 1 Lambsbread clone, and 1 Acapulco Gold clone 13 species Cover Crop from Cannassuer Seeds Soil is 1/3 recycled/used Michigan Made Mix, 1/3 Promix, and 1/3 Locally sourced Compost
Lambsbread, Jamaican Shipwreck, and Acapulco Gold
Gave the girls another batch of AACT today, mulched down the Cover Crop, Top Dressed with a blend of bone meal, kelp meal, fish meal, alfalfa meal, rock phosphate, greensand, and Azomite, then finished everything off by putting down a layer of Barley Straw Mulch.
2 years ago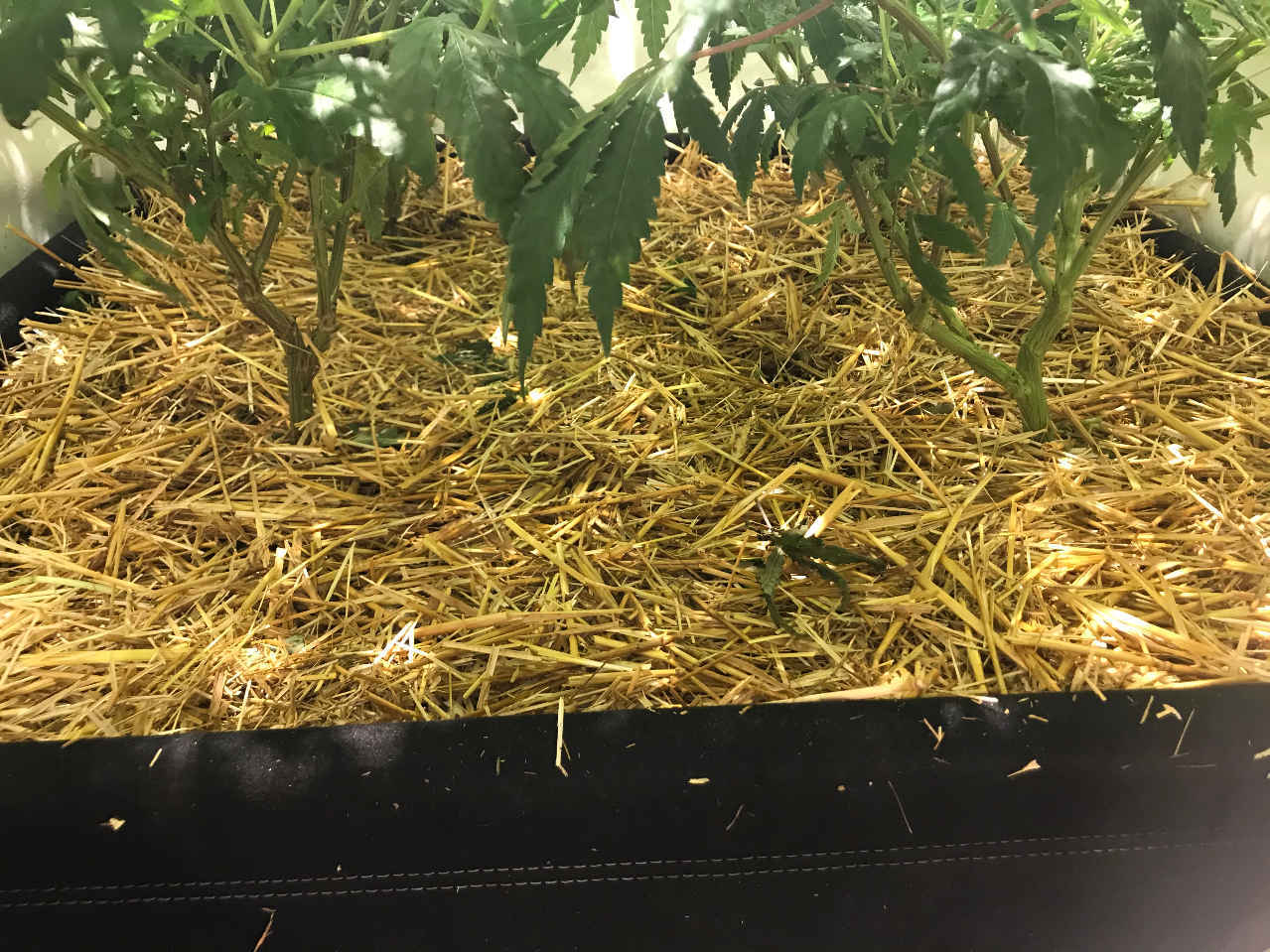 View of the mulch and plants under the SCROG
2 years ago
View of the canopy from the side and of the mulch
2 years ago
Day 1 of Flower (well, technically they are in "Transition", but most people start counting days of Flower from the light/dark cycle change rather than the actual formation of flowers)
2 years ago
These girls are growing insanely fast! Only been a day that they have already filled out the SCROG noticeably more, if I wait any longer for the center of the Lambsbread to fill out (bottom right plant) the rest of them are gonna be over grown. Flipping them to Flowering lighting tonight.
2 years ago
Two weeks being in the Living Soil bed and the girls have already almost filled the SCROG! Brewed and gave them another batch of AACT this morning.
2 years ago
Put my home made SCROG net into the tent so I could start training them
2 years ago
Brewed my first ever batch of Actively Aerated Compost Tea (AACT) in my Mini-Microbulator and have my girls a good foliar spray and soil spray.
2 years ago
Decided that it was time to put the girls into the Living Soil bed. Haven't been that nervous transplanting since my first grow, lol!
2 years ago
Cover Crop is coming in strong
2 years ago
A look at the clones Vegging in the Clone/Seedling Tent
2 years ago
Soil is mixed, Blumat watering system is in and the Cover Crop seeds are down. Clones are also Vegging in the Clone tent.
2 years ago