stevesrt425
Fastbuds BlackBerry & fast berry
5th grow cycle
2 fastberry 1 blackberry, grown with organic roots cal/mag and gaia green 444& 284 also worm casting zyckos. Pro mix bx soil. 3 gal pots
Few more days maybe 2 leaves r starting to turn more
a month ago
Alchemist710 Yooo! Check out my fastberries! 4& 5 I finally tried LST and I'm so heppy with the reults, just by eyeballing both plants appear to be sporting 2 ozs give or take. That's cool we can compare phenos like that
Alchemist710 How did u train yours? It looks way taller and less bushy
stevesrt425 Yea I topped one and didn't top the other see which does better and I did a blackberry 2.
View 6 additional comments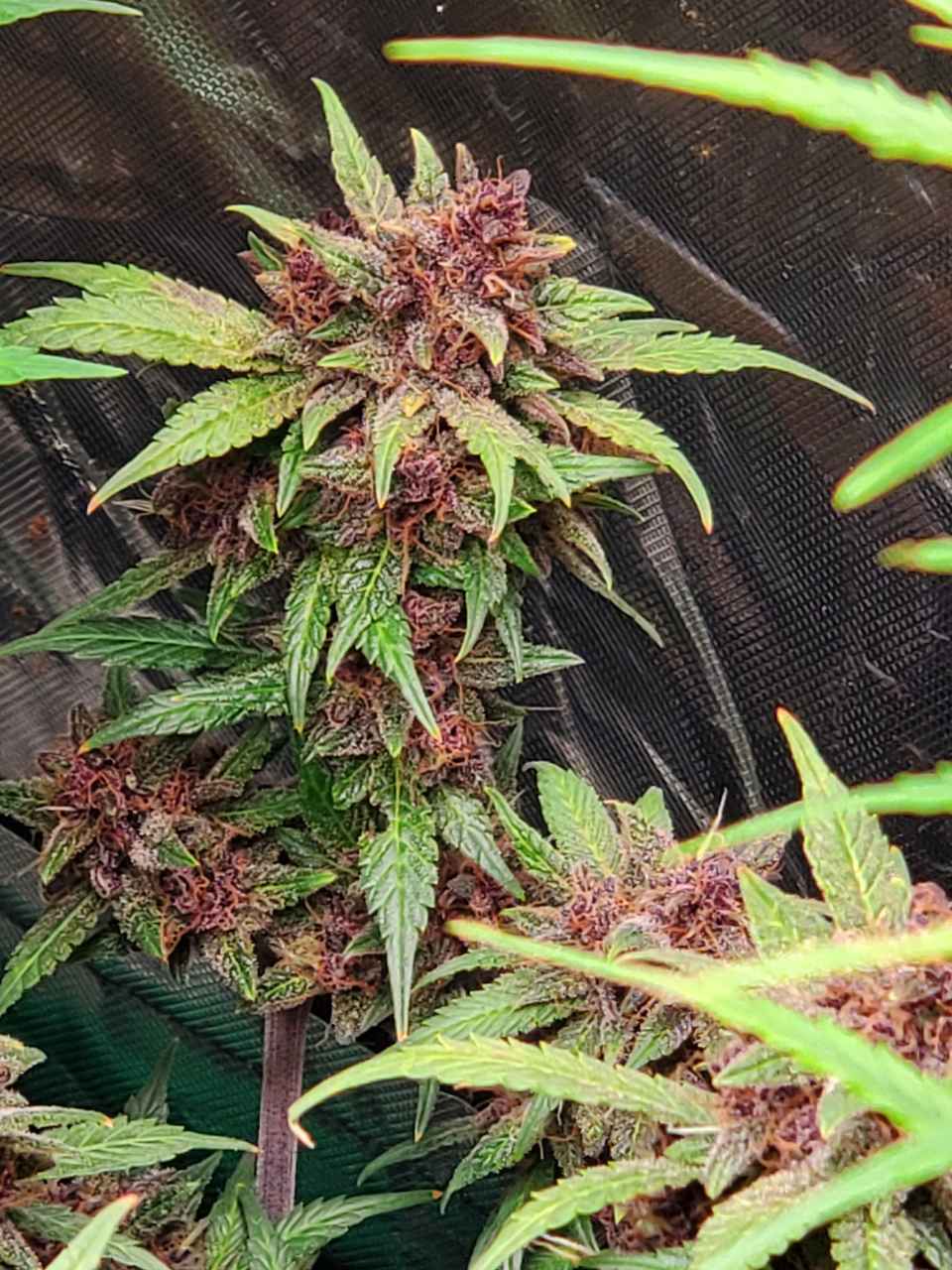 Fastberry auto fastbuds
a month ago
So most of the time I see the leaves change with fastbuds genetics these say 9 weeks n done at the 9 week mark what u guys think pull them or let them rock alittle longer???
2 months ago
All the hairs r jus about all orange now jus might finish within the 65 days they said!!
2 months ago
JuanO Hope you've started flushing her already? Looking ready to ✂️
stevesrt425 Gaia green last feed was 4 weeks ago gotta plan the feeds right
View 7 additional comments
Shouldn't be 2 much longer they say 65 days lol
2 months ago
Fast into flower fating everyday, some of the fastest growin autos I've seem!! Blueberry kush and blackberry kush
2 months ago
2nd watering with stump tea, gaia green 444&284 50 /50. Fresh worm castings, organic roots calmag top dress, myckos . The single plant pic is blackberry kush auto from fastbuds and the 2 are fastberry (blueberry kush) from fastbuds all 3 just into flower.
3 months ago
stevesrt425 BlackBerry lst is jus laying it down and spacing out the bud sites to try and get as much of even light as possible. 1 fastberry lst done the same way and the other has been topped at the 5th node which is the front plant in the pic of the 2 fastberrys. Growing amazingly good pretty even heights as well. Wanna see which way I'll get a better grow and yield.
Fastberry from fastbuds gaia green 50 50 444 and 284 zyckos and calmag. Topped at 5th node on this 1 as well. Ro water 6.5ph.
3 months ago
One day 10 1 day 16 one blackberry auto from fastbuds( larger one) another fastberry that's not getting topped gunna lay it down. Comparing the yields on topping it and not. BlackBerry will not be topped either. All growing great with the 3 tbsp per gal. Gaia green 44 and 284 50 50 zyckos and calmag 1 tsp per gal. Organic roots dry amendment. Ro water 6.5ph
3 months ago