Banana Blaze
Dutch Passion Seeds
7gal fabric pot with ocean forest and fox farms trio, rapid start, recharge, beastie bloomz
Chopped yesterday, stunned by these thick colas. Can't wait for it to dry and cure!
2 years ago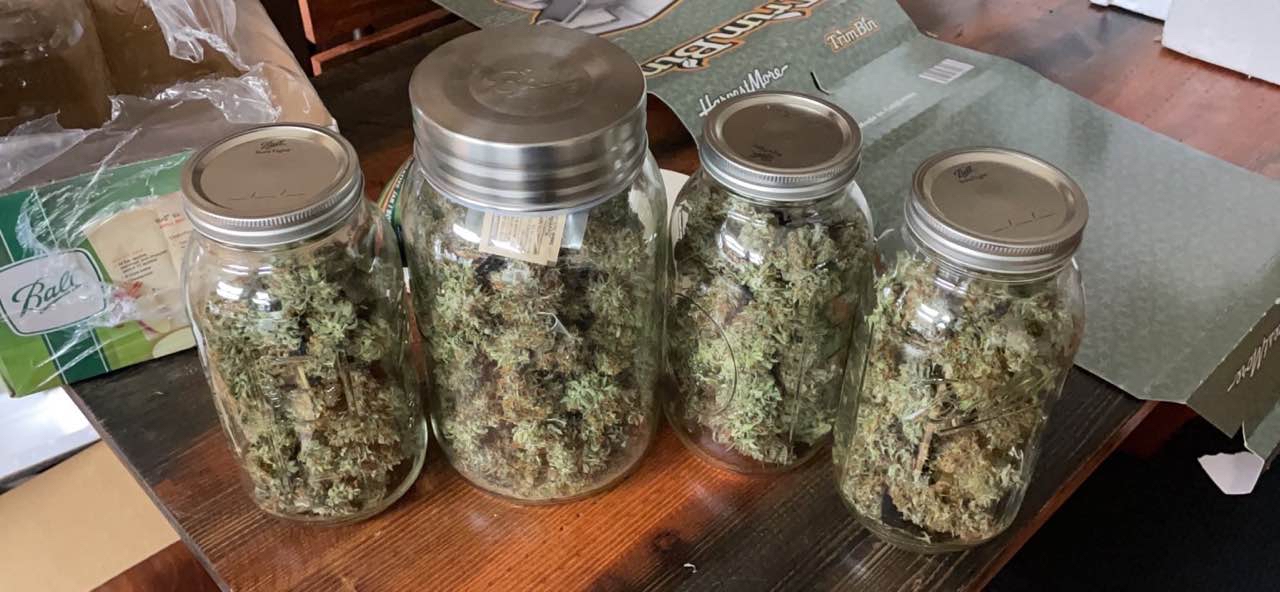 Harvest dried and in jars curing. Total was over 10.5oz so happy
2 years ago
Going into 48 hours of darkness until chop on Sunday
2 years ago
chinupmydear i'm new to all this! can i ask what the "dark" does?
davehall63 Look like it's almost ready! Great job!!
View 2 additional comments
Almost ready for chop. Scheduled date is 4-18
2 years ago
Trichs are getting there. Right in harvest zone
2 years ago
Coming along steadily. I think about 2-3 more weeks. Need to grab my microscope to check the trichs
2 years ago
JuanO Wow! That looks amazing!
Getting awesome colors coming in. Starting to look more frosty as well. I like the progress
2 years ago
Loving the colors on this girl!!
2 years ago
Day 70 has arrived! All bud sites are getting fat I'm loving it!! Seems like she may run a little longer than breeder implied which was 12 weeks.
2 years ago
Banana starting to fatten up
2 years ago