breal420
ChemDogg Outdoor Grow
Midgrow- summer19
Second grow, starting on day 90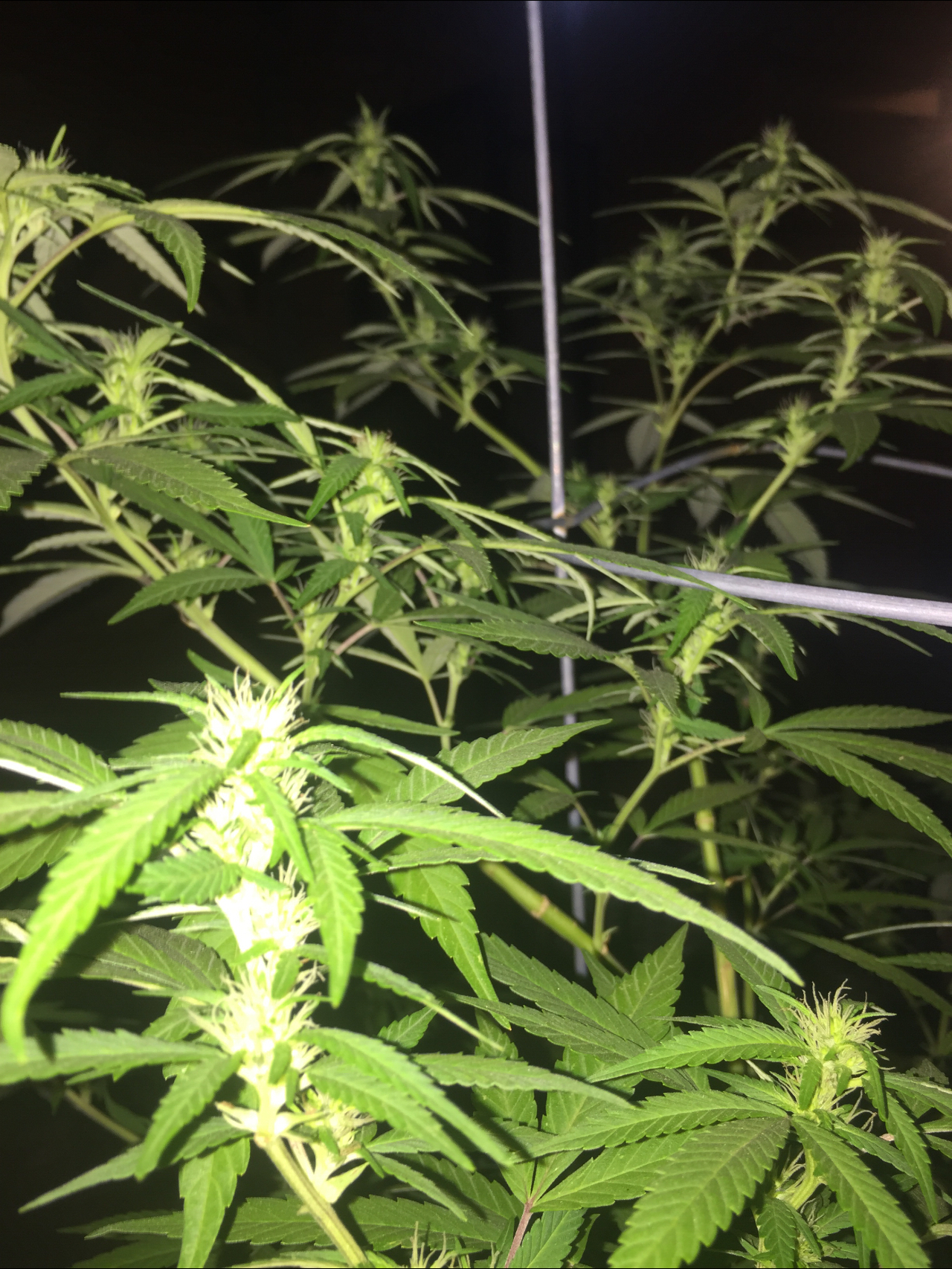 9/19 Better look at the developing bud sites
4 years ago
5/19 Top view- Also just watered with collected rain water
4 years ago
9/19 Piston growth on point😍
4 years ago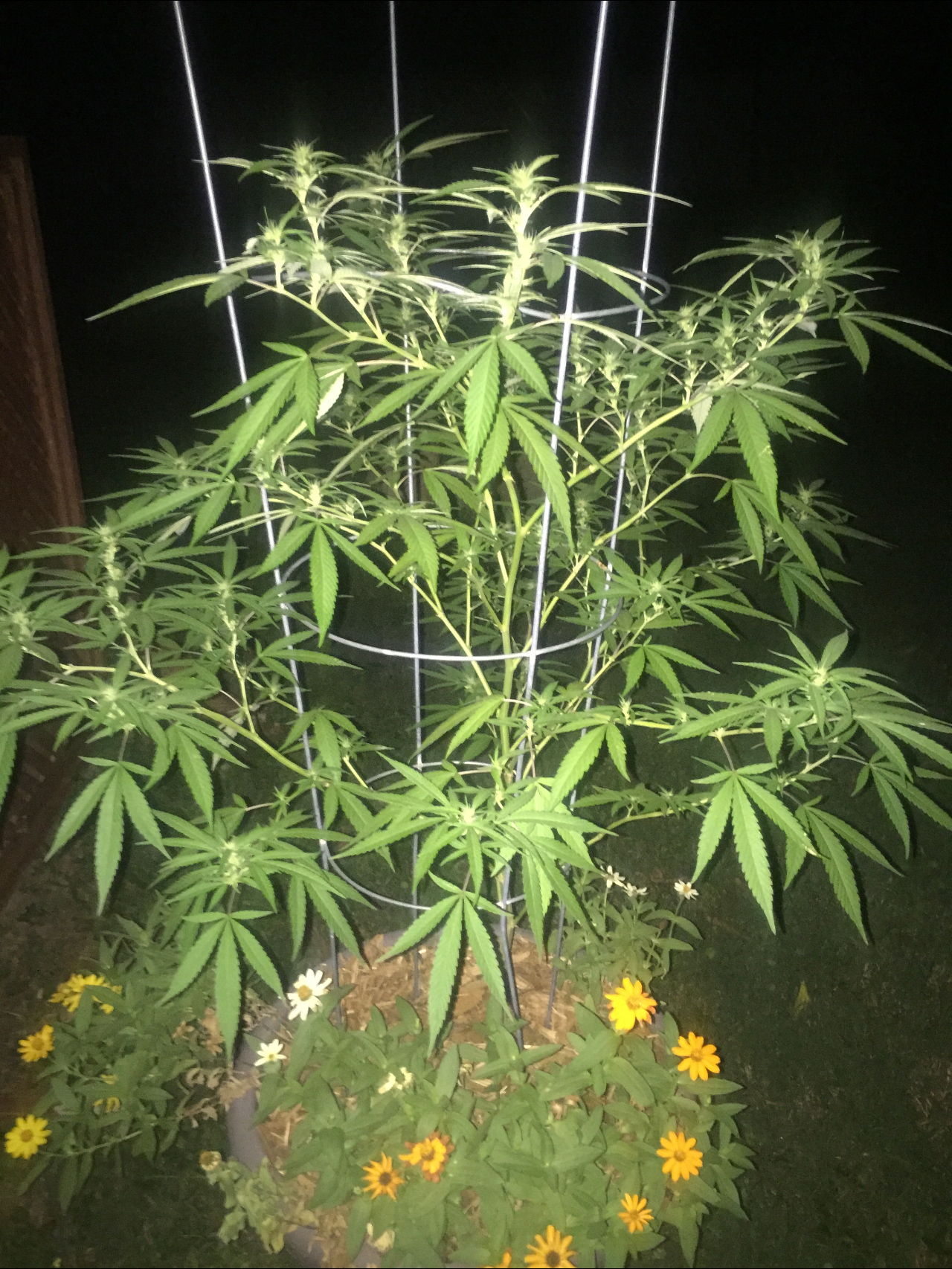 Lots of good going on! Plus here's my doggo
4 years ago
4/15 Woke up early this morning to feed 1.5 teaspoons per one gallon of water of Tiger Bloom 2-8-4
4 years ago
9/15 Looks spindly because of the Training this morning, but i assure you she'll be looking perky again by tomorrow
4 years ago
9/14 Underview
4 years ago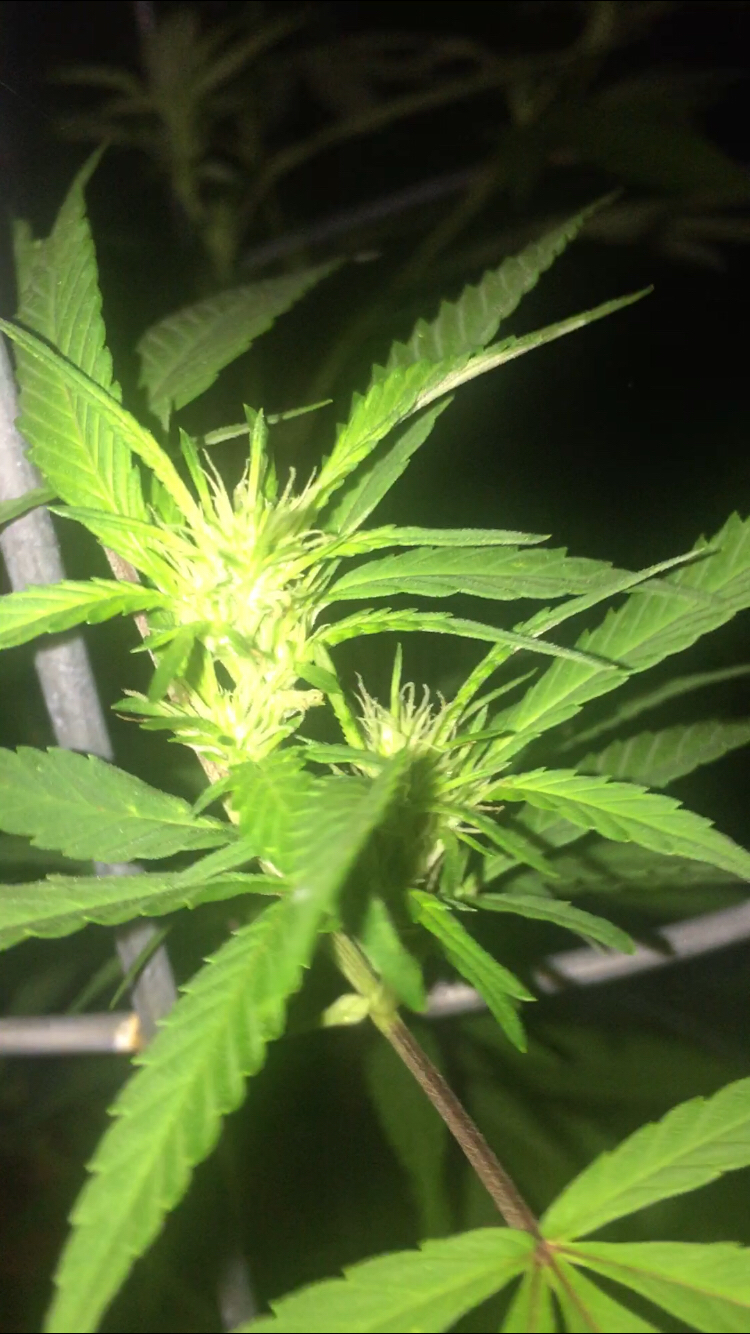 9/15 Woke up early and fed 1.5 teaspoons of tiger bloom 2-8-4
4 years ago
9/13 Front view
4 years ago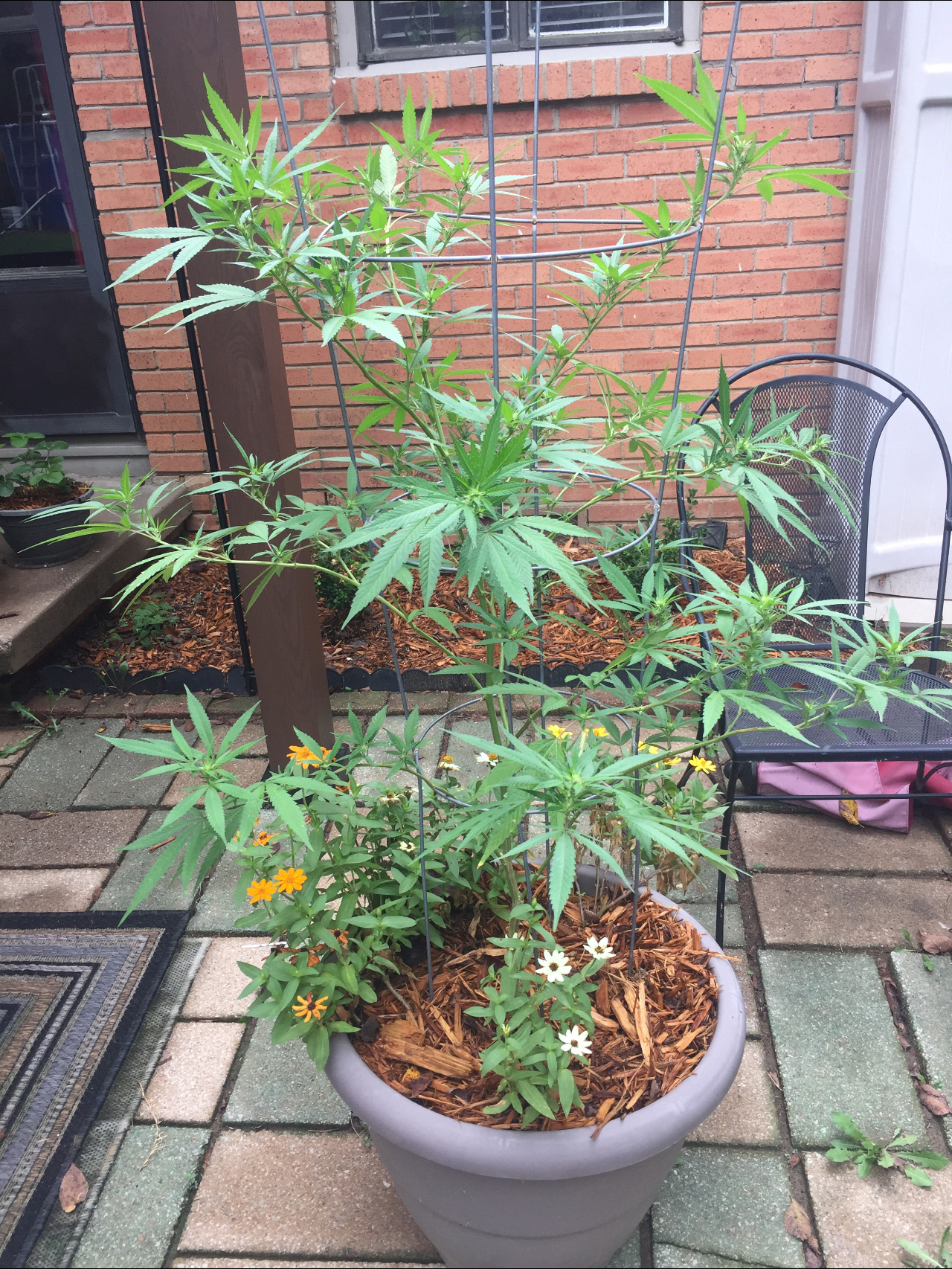 9/13 Pic taken after a good training session
4 years ago
More hairs!! Pt2
4 years ago
9/10 Leaves are noticing getting thinner and the budsites are getting ready to stretch
4 years ago
9/9 Feeling a little under the weather with it being so hot plus she's recovering from the defoliation/trim. Introducing blooming nutrient "Tiger Bloom" with 1 teaspoon per 1 gallon of water, (only 1/3 of suggested 2 to 3 teaspoons).
4 years ago
9/7 Last look before I trim and defoliate her for the first time
4 years ago
9/4 Starting to develope white hairs! Fall weather will be coming soon
4 years ago
8/28 Unfortunately lost a lot of photos due to resetting my phone:/ but Jane has been doing very well. I have not fed any nutrient to her yet. Sun shine and rainwater are the only things I've given her.
4 years ago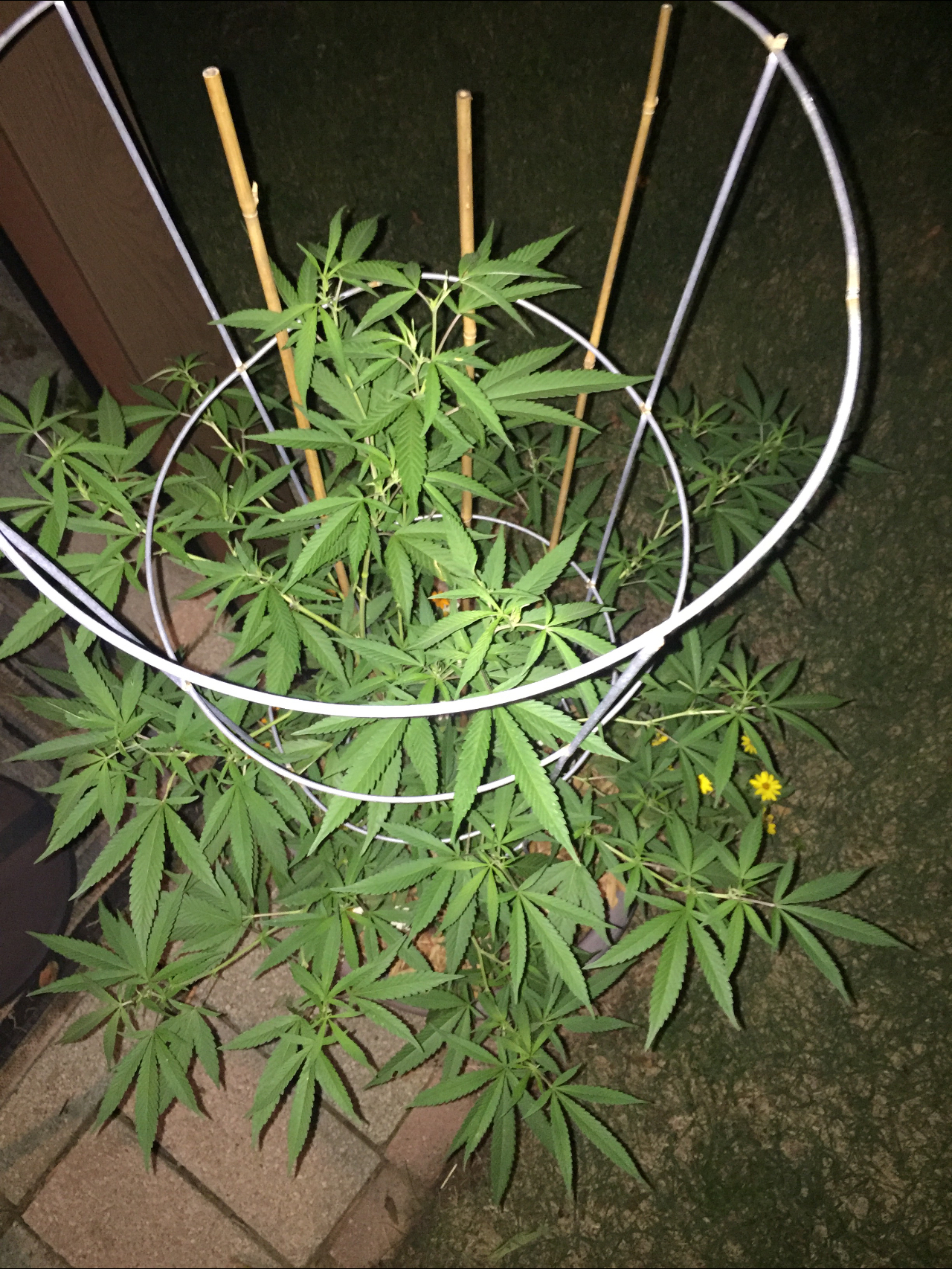 8/28 Profile view
4 years ago
7/25 Didn't take a lot of pics up to this point, but Jane successfully transplanted into a pot outdoors alongside some flowers.
4 years ago
6/20 Few new nodes and leaves
4 years ago
6/20 Still not much root popping out of the soil
4 years ago
6/20 Still early veg, using a fluorescent light indoors before transplant.
4 years ago
6/8 Brought home a clone with some burnt leaves
4 years ago
6/8 The night I got Jane
4 years ago