joshy
Girl scout cookies manifold dwc
Dwc 400watt
Bubble gum kush grown in dwc culture
Cut in down now time to dry and cure :)
2 years ago
Turning lights off for 36 hours then chop it down
2 years ago
Joshy Thanks man it all even out just how I wanted it too :) not sure if I yield much as I've had a lot of problem just hey you learn from your mistakes
metalmattak Really nice looking grow. I am currently doing a similar manifold technique
Joshy Thanks man spent a lot on the equipment and hopefully get some decent buds outta it
Joshy Manifolds definitely way to go :)
plantman How close are you to harvest? You have a lot of yellowing leaves buddy. If you are not in you last week prior to flush, you need to get rid of those yellow leaves! They are just using up plant energy for no reason.
Joshy Hey think I've had ph problems don't wanna remove the yellow leaves as plants pretty much all yellow so there would be nothing left
plantman Joshy, flush the plant with distilled water. Try several gallons of it to flush out any chemicals and readjust the PH of the soil overall.
plantman Dude! Defoliate those girls! You are suffocating them!
Installed water cooler today and changed nutes leaves turning yellow and dying off
2 years ago
..installed co2 generator
2 years ago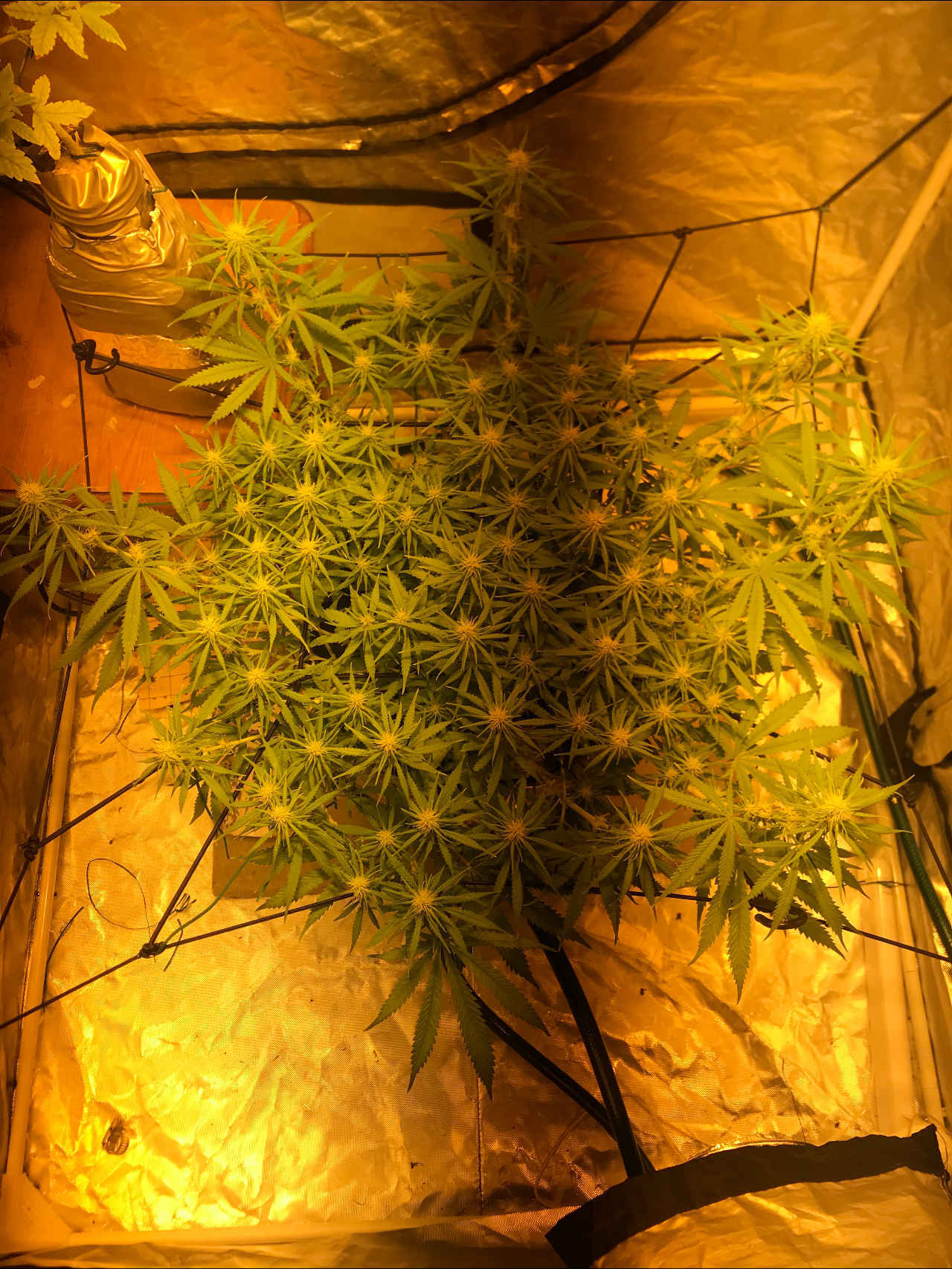 Did defoliation
2 years ago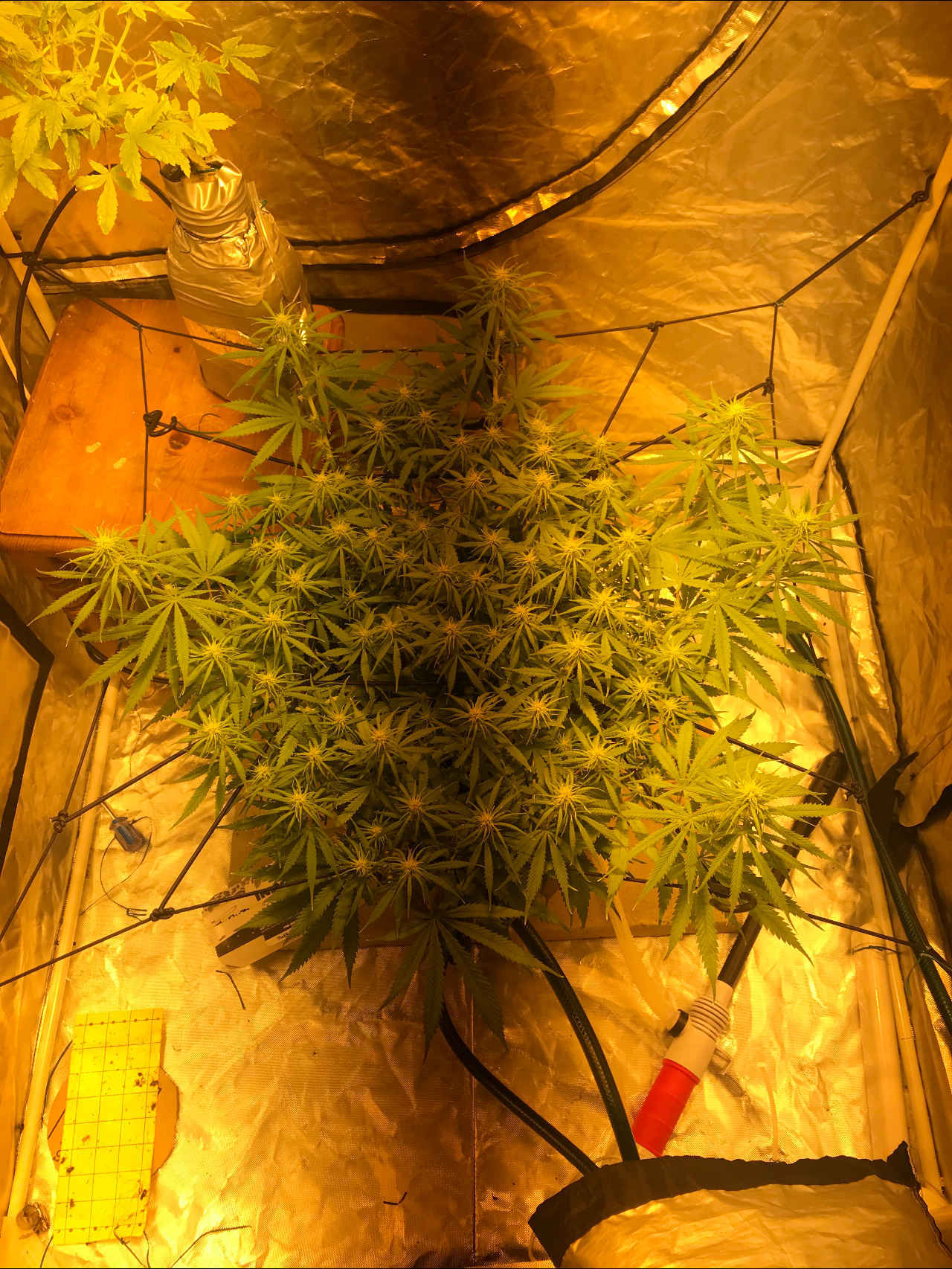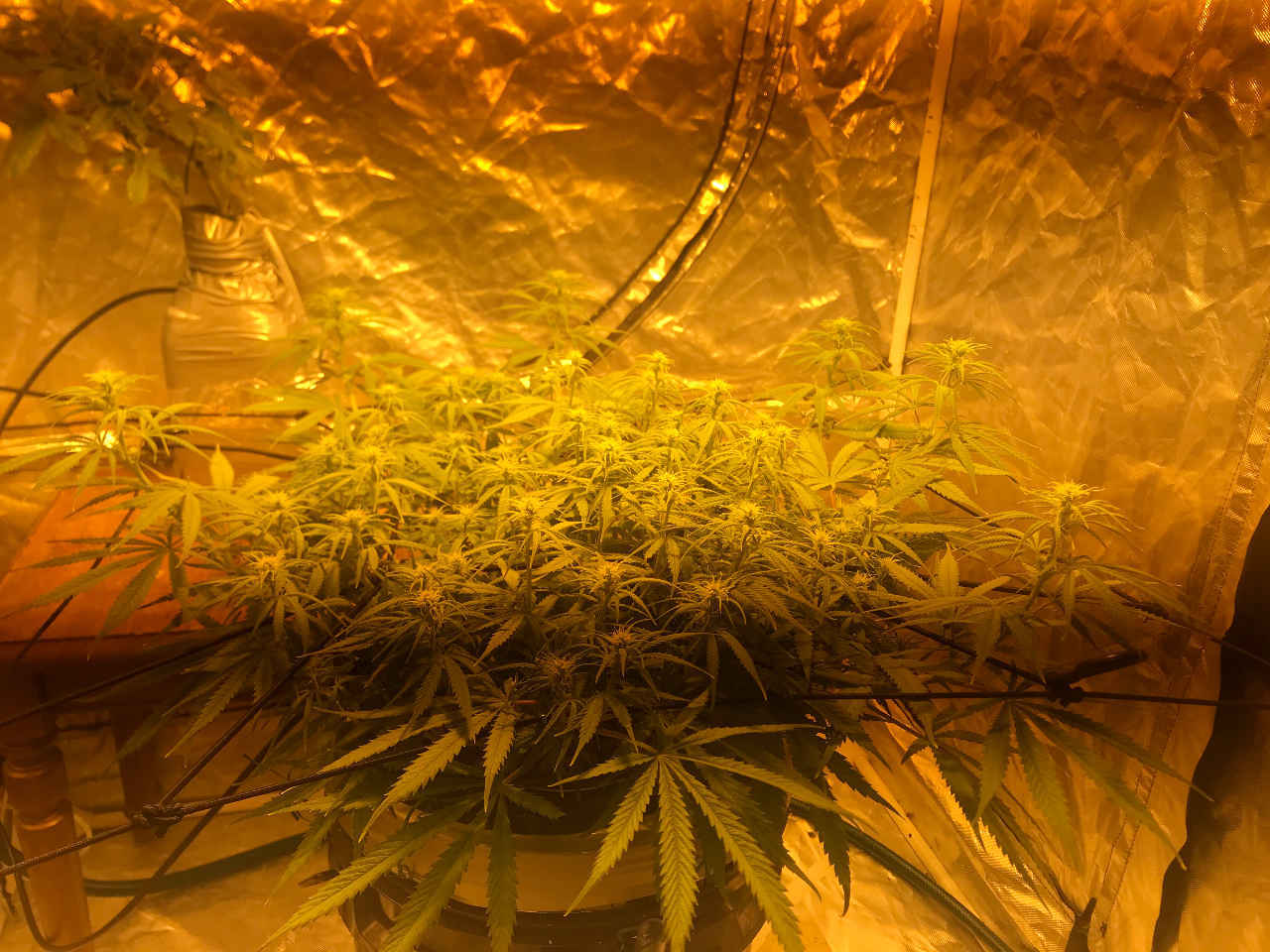 Plants drooping added another air stone as roots were covering the old one
2 years ago
Did another light defoliation and added some more lines on scrog net so I can try spread it out more
2 years ago
Did defoliation and changed nutes
2 years ago
Did some super cropping to try keep the canopy flat
2 years ago
Ph keeps dropping from 6.2-4.3over night plants starting to turn yellow
2 years ago
JustANovice Did you ever figure out why the ph was dropping?
Plant has finally shown sex it's a female 🥳 have had some problems though ph is dropping from 6.2 to 3.9 over night have some bugs around the roots could that cause the issue
2 years ago
Did another defoliation
2 years ago
Changed res water lowered the Nutes have bugs all around my roots
2 years ago
Tied plant down again found bugs flying around the roots also seems to be a male but not 100% sure yet
2 years ago
Tied the plant down again tonight Plants starting to yellow ph was around 7.2 hoping that's the issue also swapped to a 600 watt hps
2 years ago
Lights are off for 36 hours then switching to 12/12 :)
2 years ago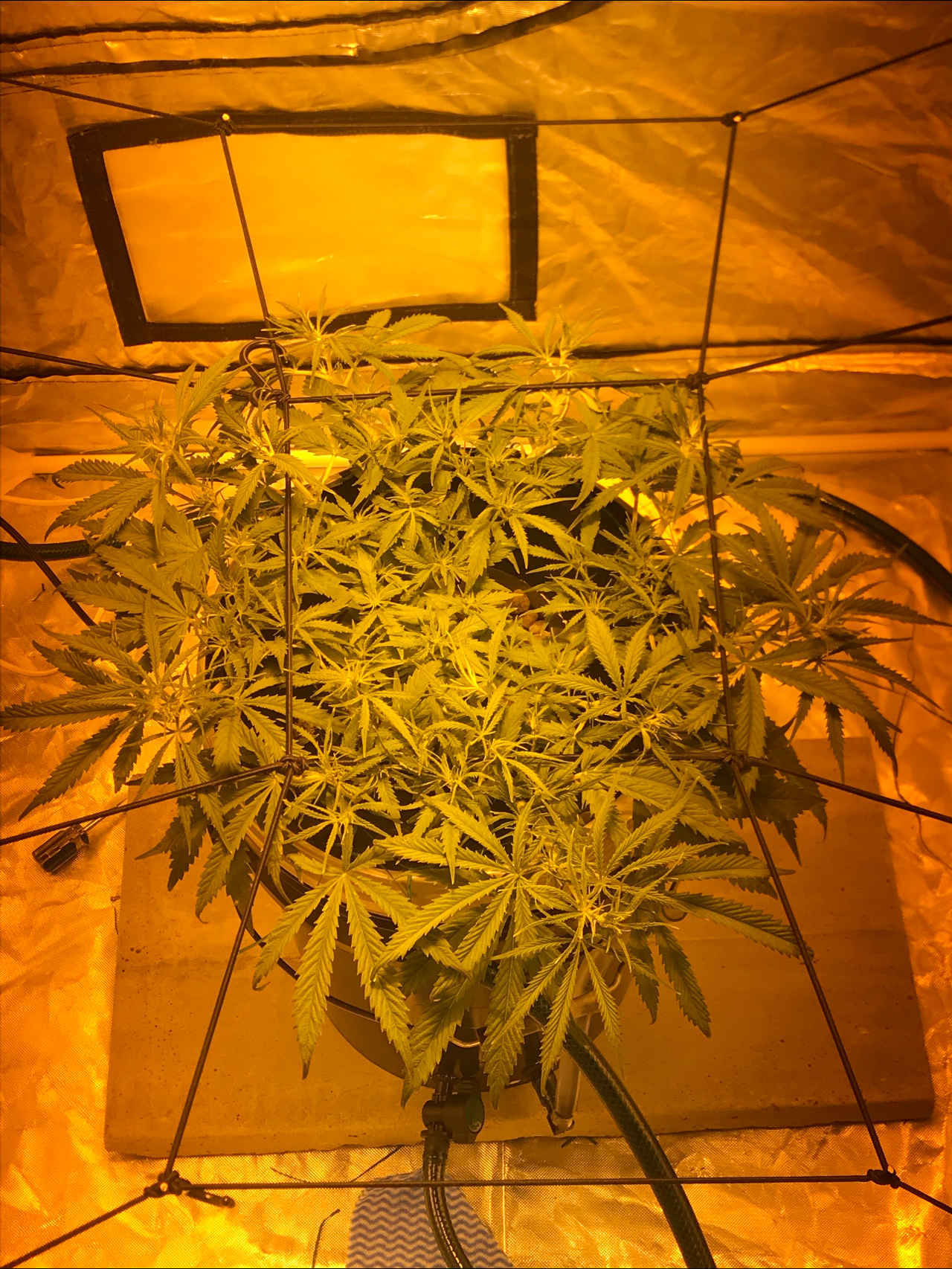 Did a lot today changed the nutrients and did last defoliation before flower and installed scrog net gonna let it recover for the next couple days then switch to 12/12 was gonna veg for longer but have more plants that I just planted so gonna need the space
2 years ago
Tied the plant down again gonna veg for another 2 weeks and flip to flower 💐
2 years ago
Did a light defoliation today just to allow more air flow through the plant
2 years ago
Changed dwc only have one plant hoping it's a female
2 years ago
Topped the plant again
2 years ago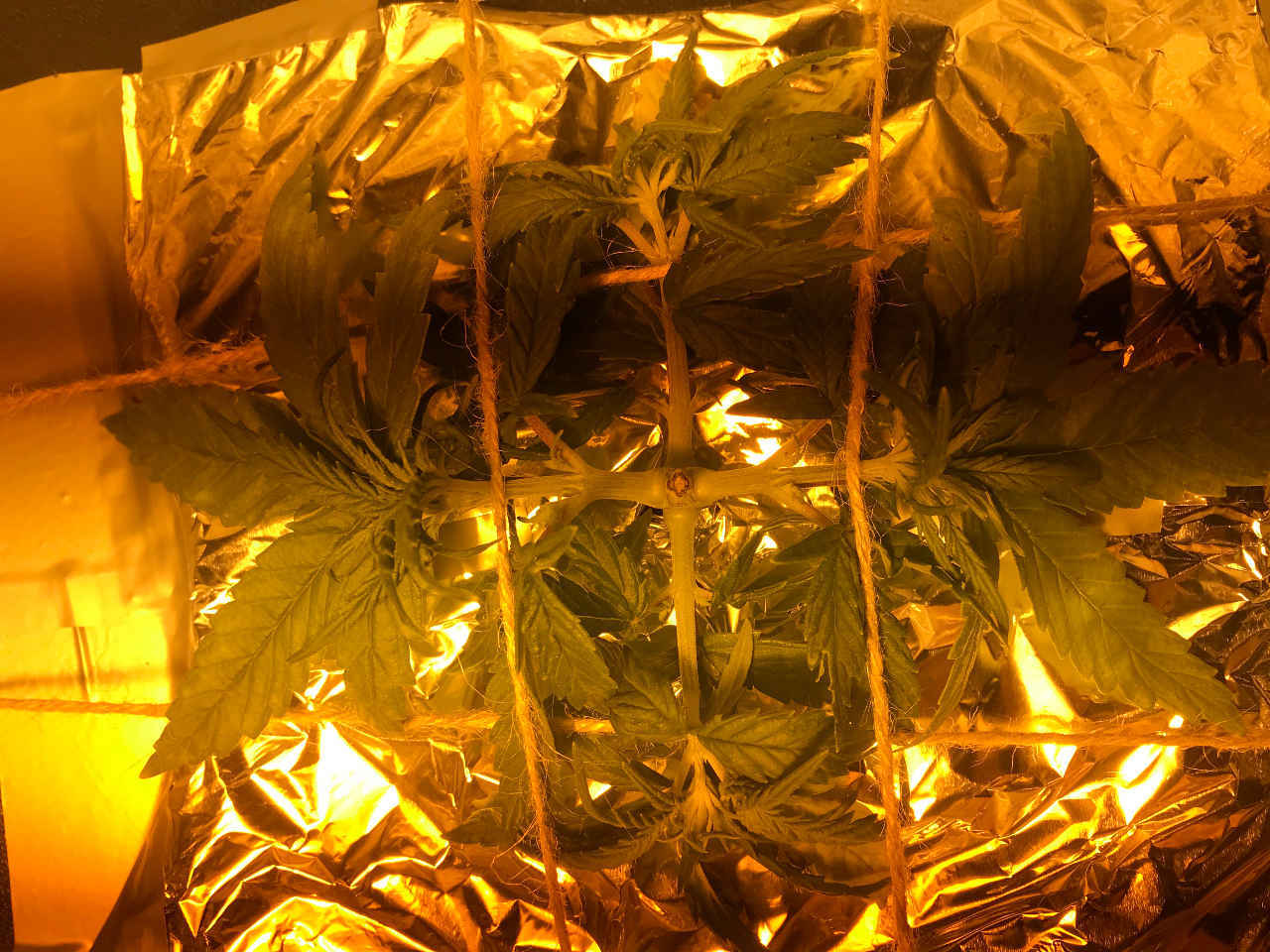 Moved back to original dwc
2 years ago
One month old today
2 years ago
First day of topping
3 years ago