chasingdragons
Garage Grow II
Fall 2019
Second attempt in the garage grow. 4'x3'x8' insulated reflective room. Starting with 4x clones under BESTVA 1200w LED.
They be growin!
4 years ago
I have switched over the light cycle for flower.
4 years ago
Growth over the weekend.
4 years ago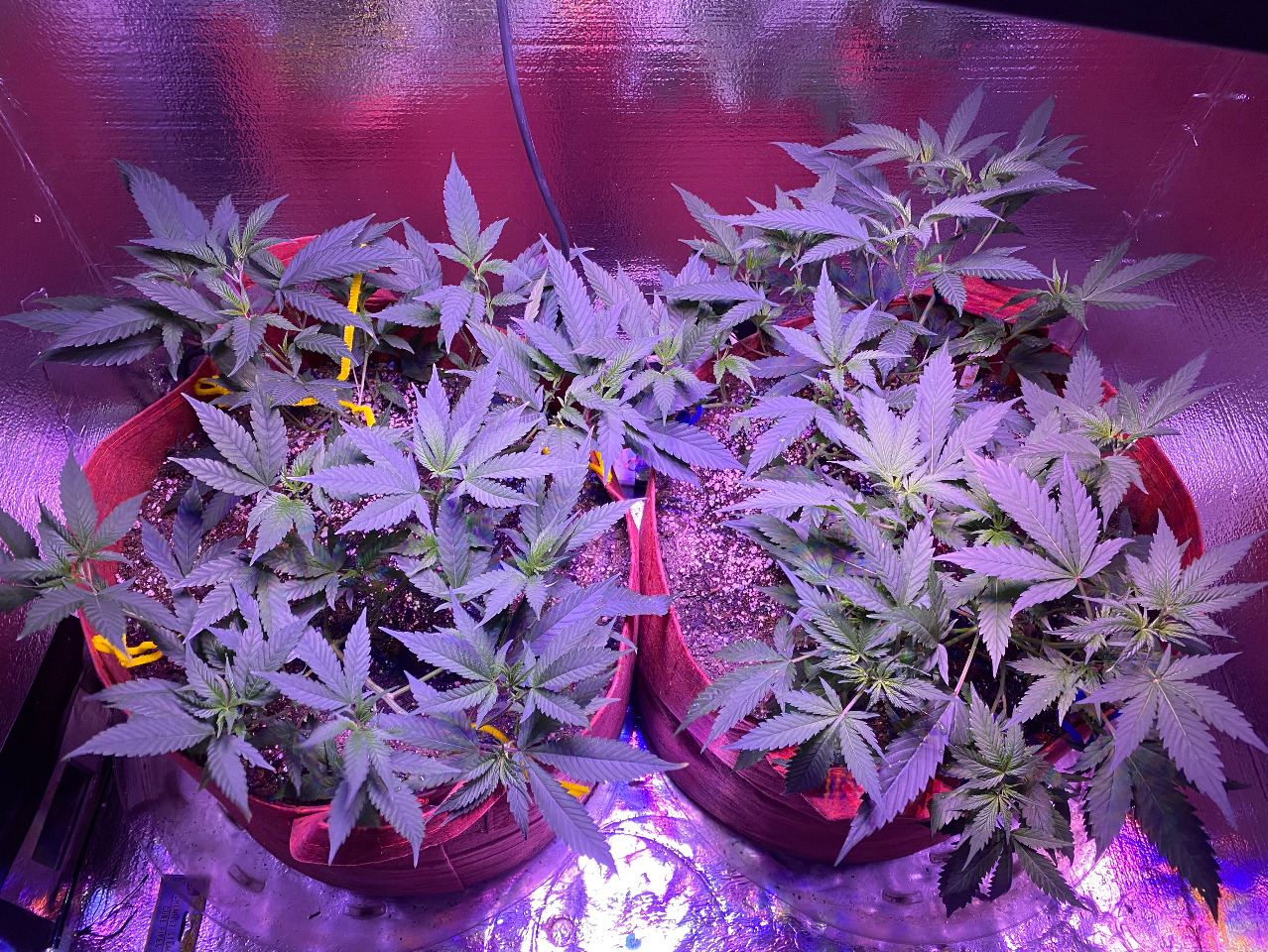 Getting larger. Still feel like they are stretching a bit. Probably should get another light but will have to wait until next grow...
4 years ago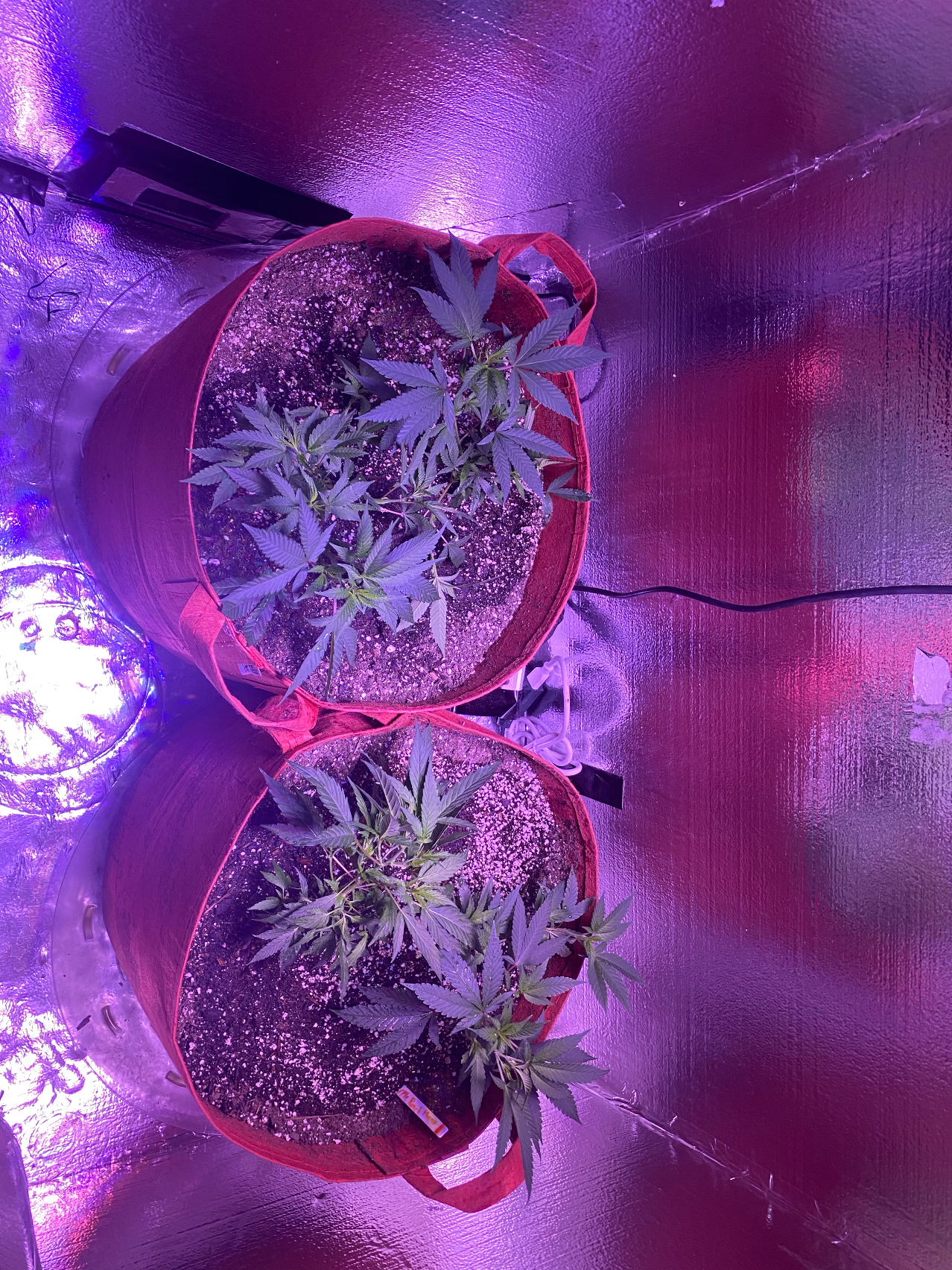 Getting out of control! Unsure how to tame them at this point. Ordered some tie downs.
4 years ago
Growing great! Snapped stem is healing well. Got first dose of BIG GROW.
4 years ago
Got them all settled in and started some LST. Snapped the front right one at the base. But should heal up no problem.
4 years ago
Received the clones from supplier. 4 potted purple punch clones.
4 years ago
Got the grow room setup with lighting and pots. Ready for clones.
4 years ago