Zkittlez RDWC
Late Fall 2020
My 1st attempt at growing indoors. Rdwc in my garage with (2) 1,000w LED, (1) ac infinite inline duct fan, air pump and stones, 4 buckets and 1 reservoir, and a huge tent! Day temps/humidity: 76f and 40% Night temps/humidity: 67f and 35% Ph: 5.6 Fox farm nutrients
And thus concludes my 1st grow! I'll update with dried weight in a week or so
2 years ago
leland3471 How soon you starting a new grow? I had a seed pop a few days ago.
View 2 additional comments
Day 84 of 12:12 the system has been flushed with 165ppm and 6.2ph
2 years ago
Day 81 of 12:12. This grow has been pretty interesting but I'm already looking forward to harvesting and getting some better seeds to work with, perhaps some autoflowers before summer moves in. This grow has seen its struggles but it's taught me a lot. If anybody has some pointers on my upcoming flush, please let me know
2 years ago
Day 66 of 12:12. Ph 5.6 and Ppm 1500. The girls are guzzling about a gallon a day and the buds are getting juicy fat! I noticed that the plant next to the reservoir is the most under grown and shows the least amount of triochromes. The buds look really leafy compared to the others. Currently my state is being blasted with single digits and snow so the garage is extremely cold. I had to move the space heater inside the tent. The res temp drops as low as 63! I'm wrapping the tank in blankets and when I top off, I let my water warm up in jugs in the sink full of hot water. I got about 3 weeks left of the grow and I've learned alot and I'm ready to change and add some things. I planned to get a auto grow in before summer comes #garagegrow
2 years ago
Day 57 of 12:12
2 years ago
Day 46 of 12:12. I'm noticing some Amber hairs coming in and the buds starting to group and stack. Ph 5.7 ppm 1010
2 years ago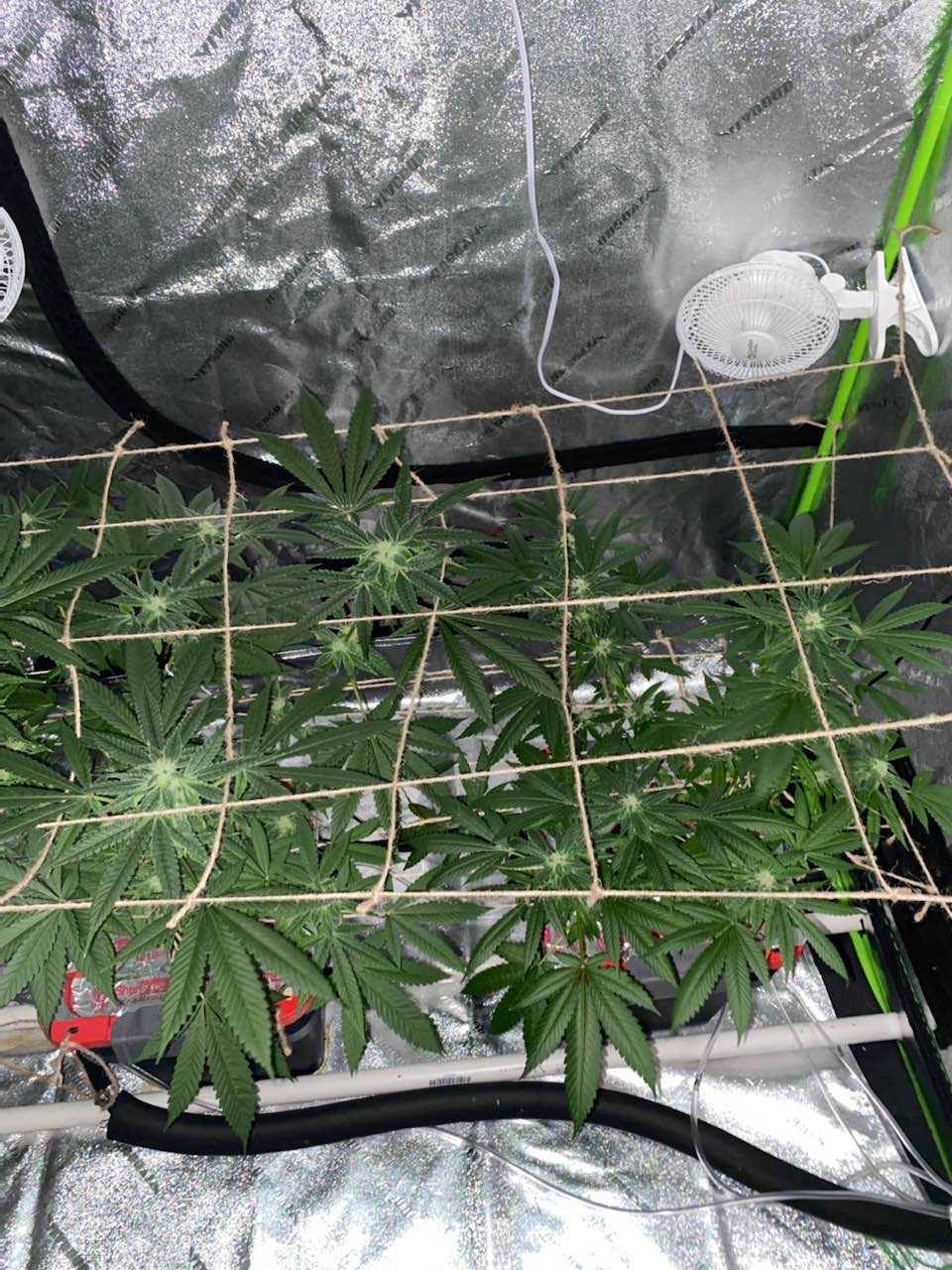 Day 39 of 12:12 buds are starting to stack up nicely. I'm probably due for another Rez change but I've been adding nutes with every other top off . As of right now I'm ph 5.8 ppm 760
2 years ago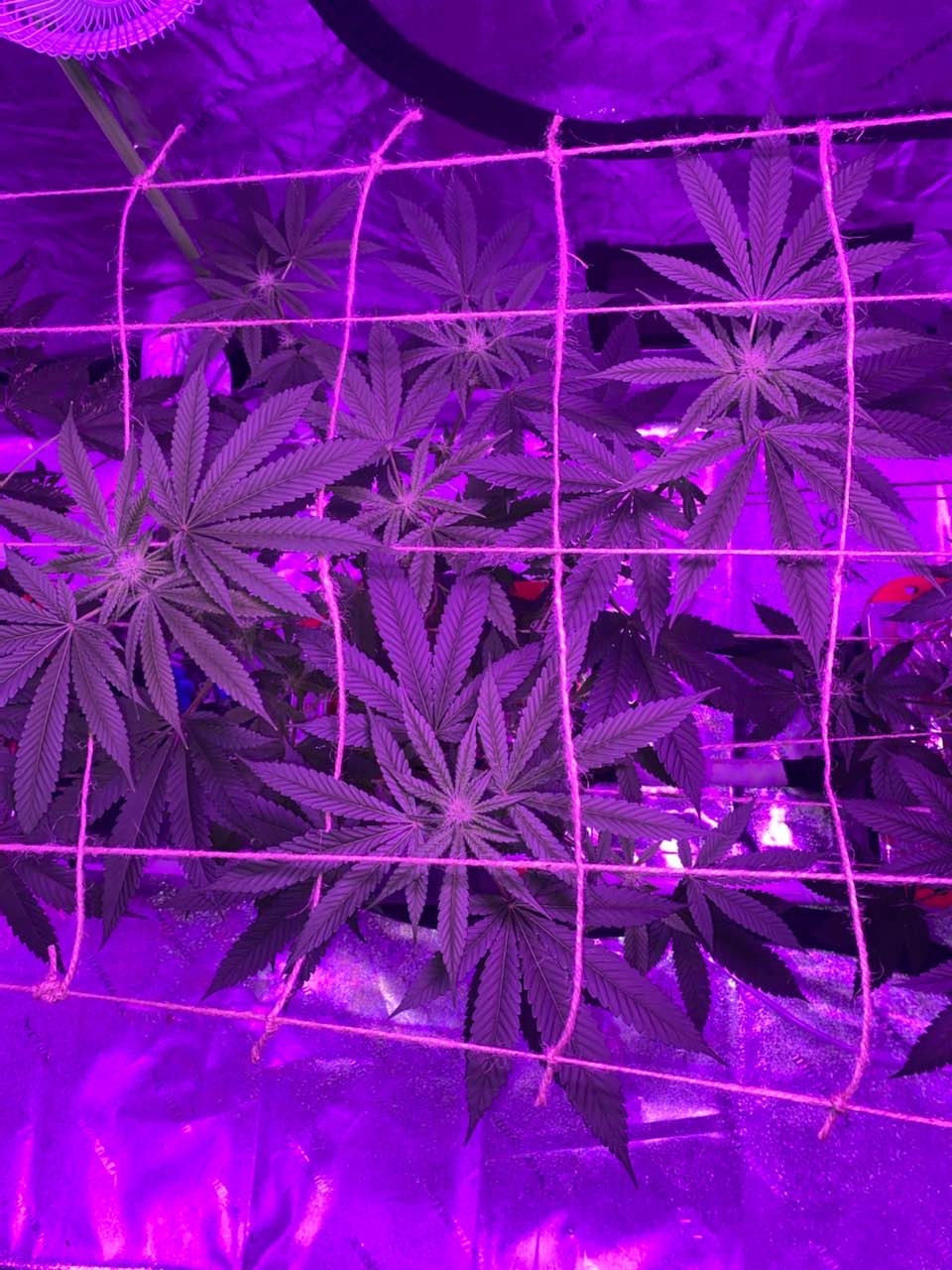 Day 27 of 12:12. So far I've flushed and cleaned the system. Ph 6.3 ppm 710. Since the defoliation last week, she's recovered nicely. She's getting pretty bushy again but I'm going to let it ride. She's stretched pretty good and the budlets are getting fatter by the day. I just installed another net to help support the top
2 years ago
Day 19 of 12:12 decided to go ahead and lollipop and trim to open the bud sites more. Also noticed my ph dropping from 6.1 to 5.9. Hopefully the rez can hold up 2 more weeks until flush and renute
2 years ago
Day 18 of 12:12. Finally getting some pistols and flowers showing! I'm 3 days away from the end of the 3 week stretch then I'm lollipoping and defoliating the under canopy
2 years ago
Day 15 of 12:12. Entering the 3rd week of the stretch my LST is keeping the girls pretty even and even new chutes are opening up. Trying not to snap branches is a real task lol the stems are getting pretty stout. Ph 6.1
2 years ago
JustANovice 8'x4'x10' it was like 200 bucks on Amazon (Vivosun)
Day 8 of 12:12. I'm not seeing any signs of gender still but I'm noticing the stretch taking place and the fact they guzzled almost 2gal out the reservoir in just a week. This marks the end of the first week, on to the 2nd! 😁 some are showing 6 bud sites and the big girl is up to about 16. Not sure why this one took off, maybe good genetics.
2 years ago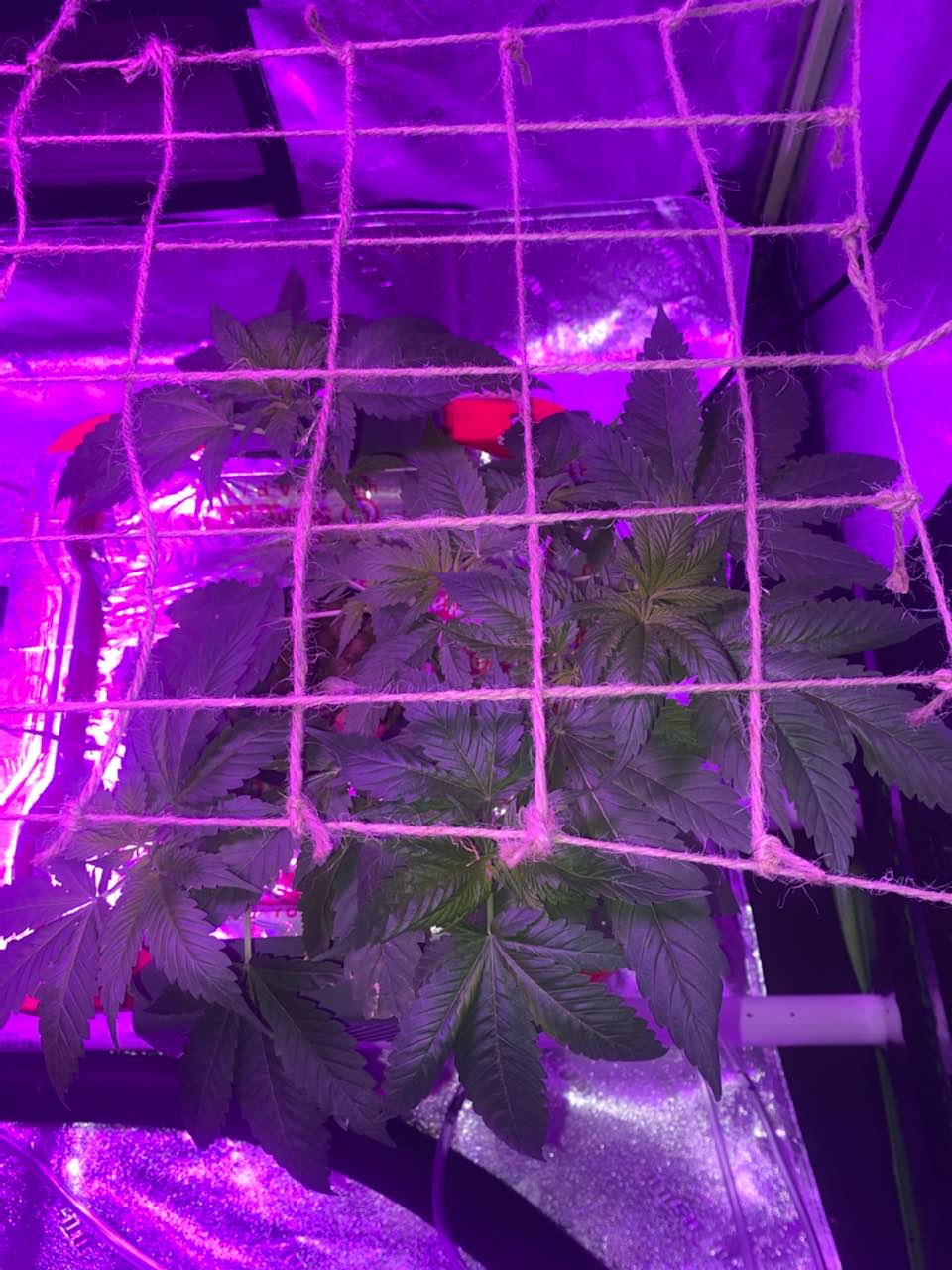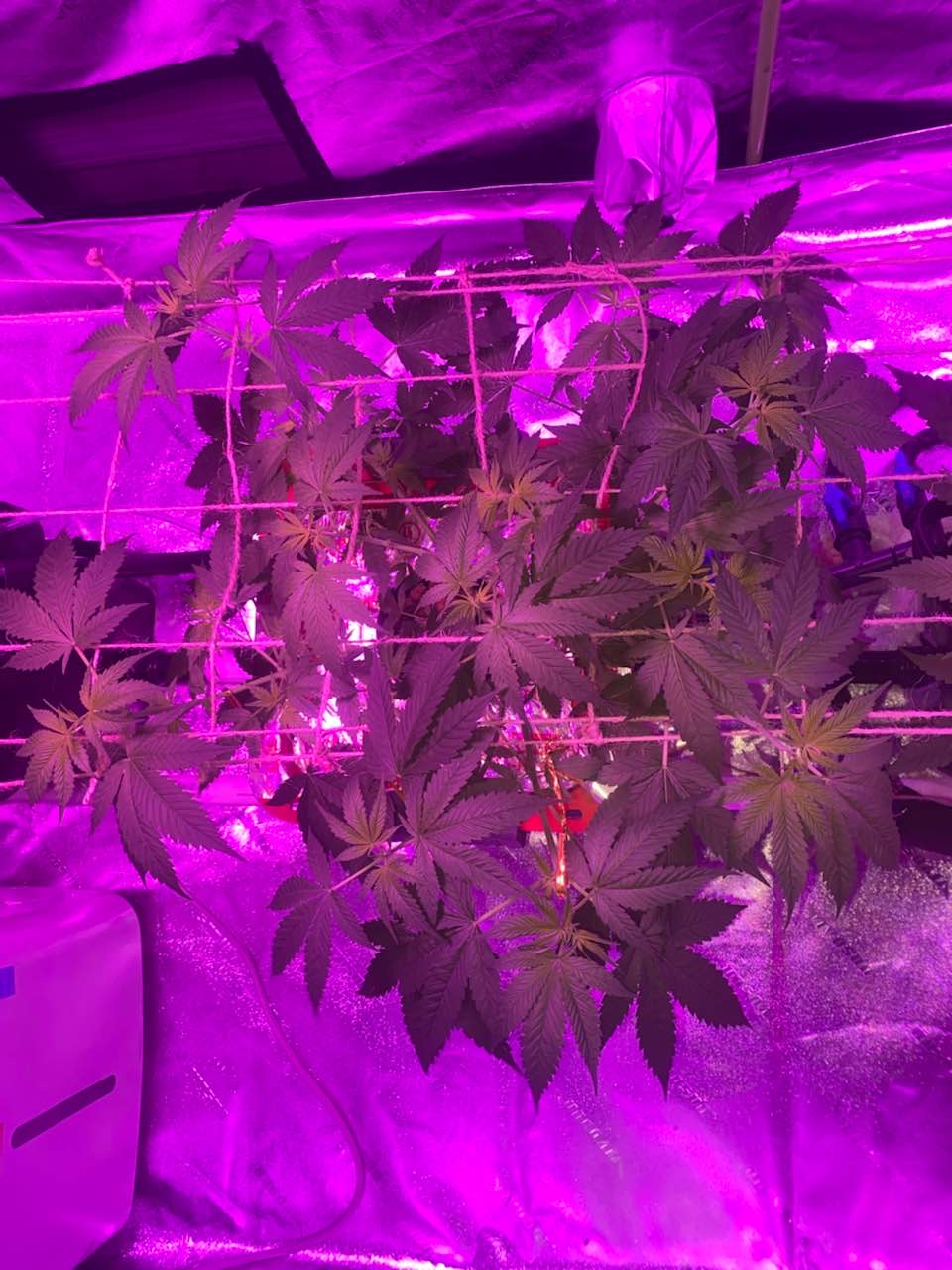 Day 4 of 12:12. Getting some good growth stretching up, no sign of gender yet (feminized seeds) I'm only seeing new chutes opening up. I counted 14 on the bigger one!
2 years ago
Yesterday was the 1st day of 12:12 after a 30hr dark period. Nutes balanced at 6.3. I took the humidifier out and replaced with dehumidifier, set to 40%RH. Also lowered day and night temps to 76f/68f.
2 years ago
Had to flip a lot earlier than than I wanted but I was running out of Nutes and my tank was getting nasty and the ph was dropping fast. Got them all cleaned up and I'm putting them through a 30hr darkness as we speak
3 years ago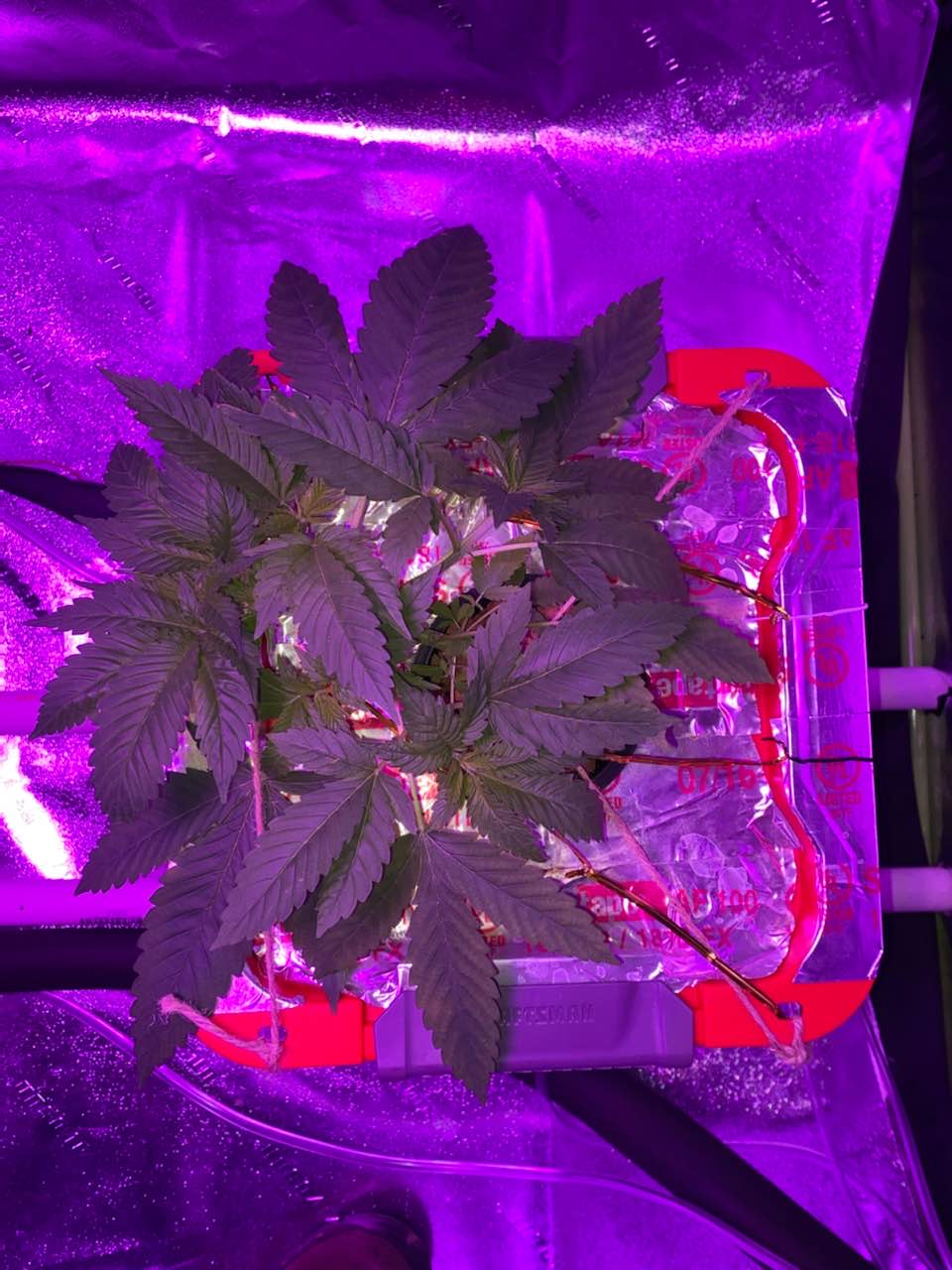 Today marks 5 weeks of veg, I feel the flip coming soon. The girls continue to show good undergrowth catching up. I'm adjusting my LST every day and keeping the growing conditions perfect 👌 so far only snapped one small branch by accident while trying to get the first two girls spread out more evenly across the buckets
3 years ago
JustANovice Could some of my followers answer a question for me?
mystrain420 With all that space are you gonna scrog? I'm not to familiar with rdwc, so forgive me if I'm wrong but do you use a reservoir hooked to the buckets so that you never have to move them?
JustANovice I plan to make a net probably this weekend and the reservoir is outside the tent so I can do all my checks and adds there. And when summer time comes around, it'll keep the heat of the pumps and stuff out of the tent.
View 1 additional comment
Started to see allot of undergrowth catching up to the top finally
3 years ago
ikenem Not the titties at the wnd brother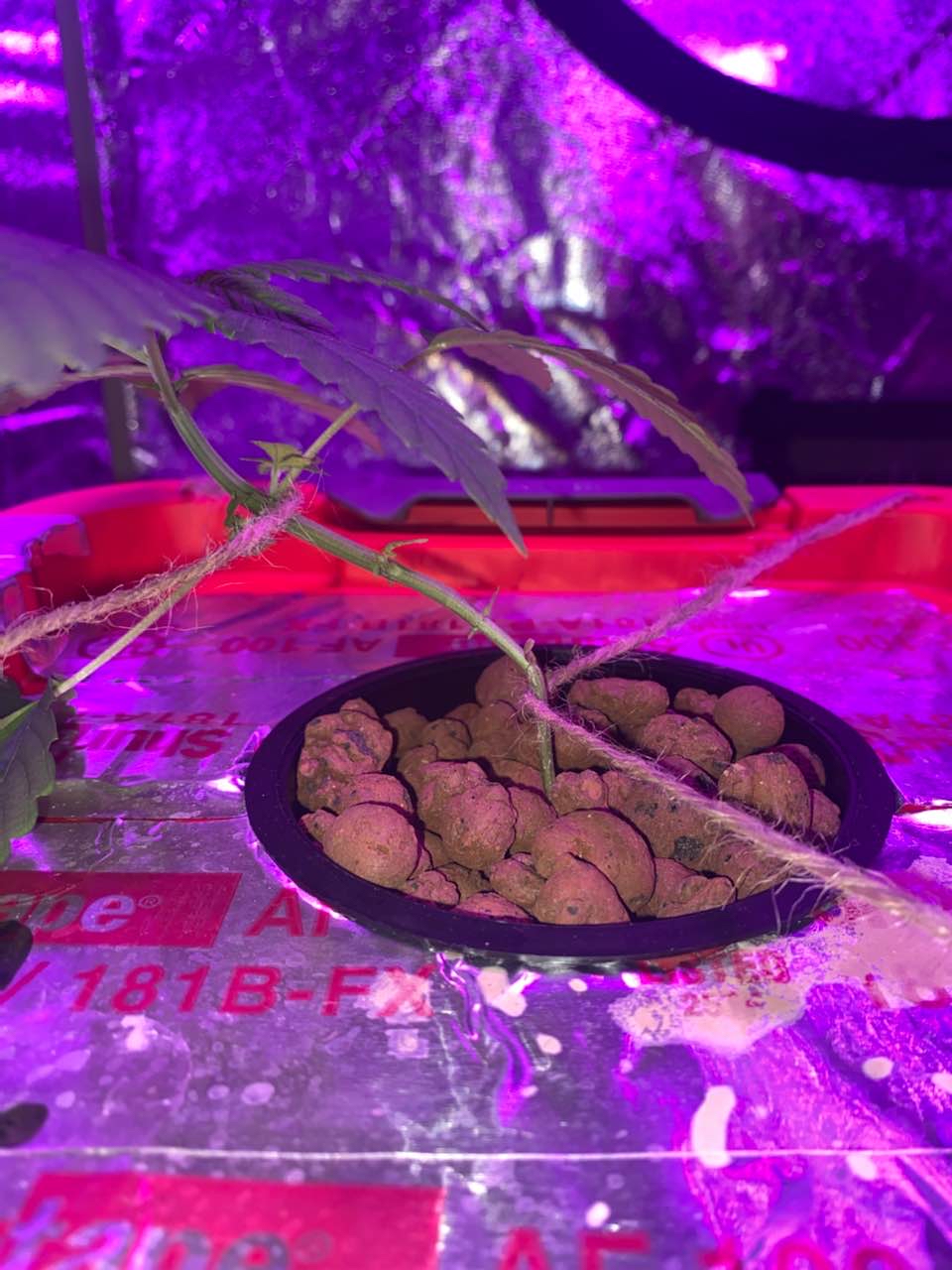 3 outta 4 riding sideways. Got the side growth coming in. Also the fucked fim job I did on #3 appears to be apparent lol 😂 I'll try again soon. Maybe the late bloomer can catch up by then. Also decided to switch my lights to full spectrum and try it out in the 18:6. I read that it could be beneficial
3 years ago
Just FIM'd #1 and I feel confident in this cut (3rd node). The LST on #3 seems to be doing well. All the fan leaves turned for the light over night but I'm a bit worried about the fim a couple days ago. Wish I would have took pics of the job right after. I might've fucked the fim by not cutting enough off. The leaves are growing back and the growth next to it doesn't seem different from the norm. Only time will tell I guess
3 years ago
lilfaze Nice looking plants when do you know when to fim or top
hibbenator Just plan to flip based on size, this is my 1st indoor
Started the big one with some LST
3 years ago
Decided to fim the biggest plant (4nodes) I'll hold off on doing the others until they catch up a node 🙂 also the big girl started showing 5 fingers finally!
3 years ago
1 plant at three nodes 2 plants at two nodes 1 plant first set of true leaves(started this one late)
3 years ago
I went probably a whole week with the ph riding around 7. Had problems with getting my ph nutes in time so I tried apple cider vinegar to bring it down a little but it would just bounce right back
3 years ago
Just the set up
3 years ago