Strain Tour
Barney Farm Genetics
Exploring different strains
LSD, Runtz Muffin, Gorilla Zkittles, Somango, Red Hot Cookies, Sour Diesel, Super lemon Haze and Blueberry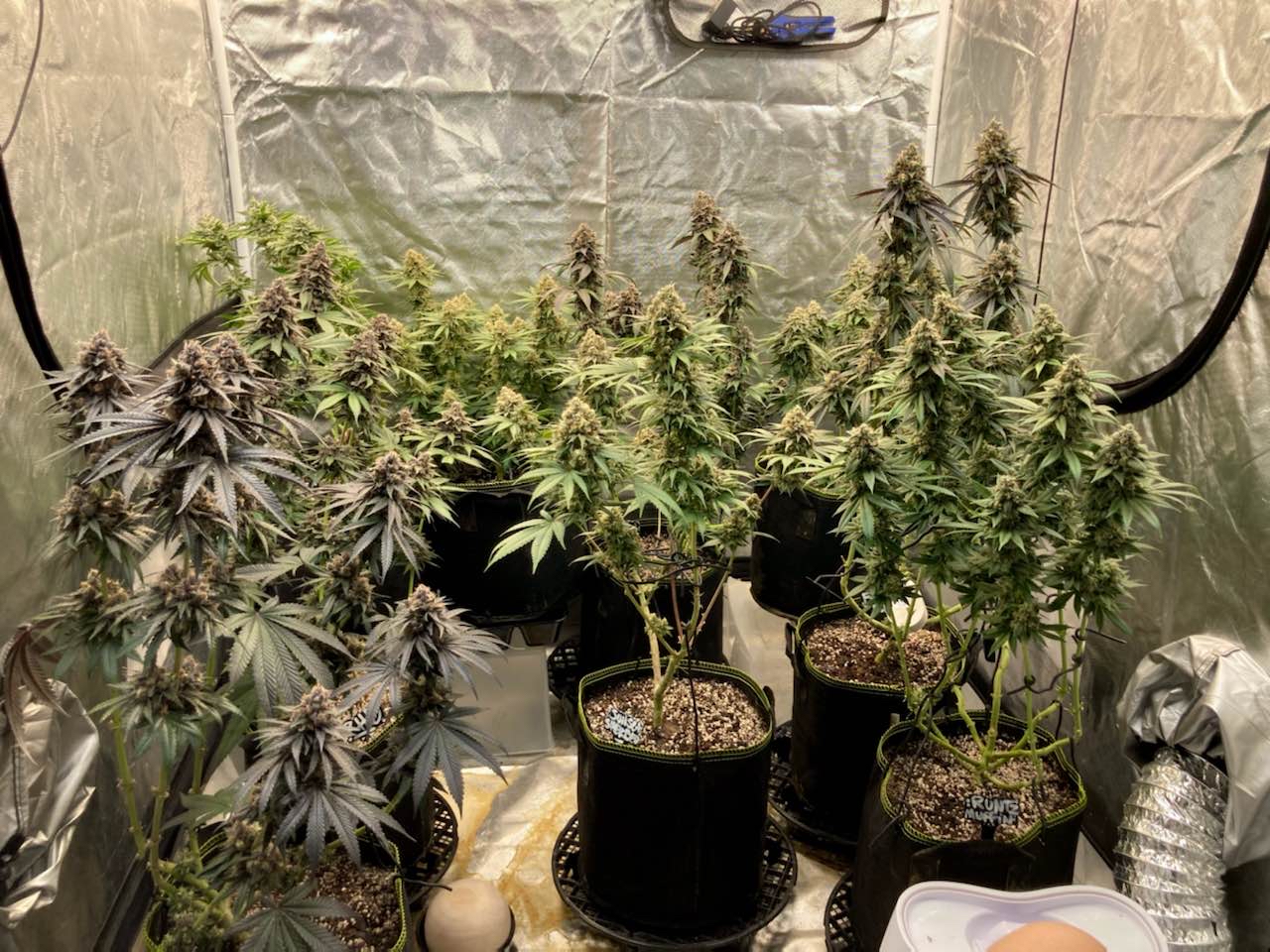 Day 60 of flower got the group photo together. I can wait to chop em
7 months ago
Blueberry 🫐 flower day 60 and trichome shot
7 months ago
StephenHawking Cameron ! That's the best blueberry pic I've ever seen. Congratulations she looks gorgeous and the smell must be amazing
cameron Thanks bro, I'm extremely proud of her. I finally have my environment and VPD dialed in. I have a second one running as well and it didn't turn out nearly as dark. Im gonna try an get a nice photoshoot with my dslr before I chop her.
Day 47 of flower and this Red Hot Cookie Strain is showing some beautiful color
8 months ago
Day 40 of flower. Here's a close up of the Super Lemon Haze 🍋
8 months ago
Sour Diesel Day 37 of flower
8 months ago
Day 31 of flower… Starting to see some color on this Red Hot cookies strain
8 months ago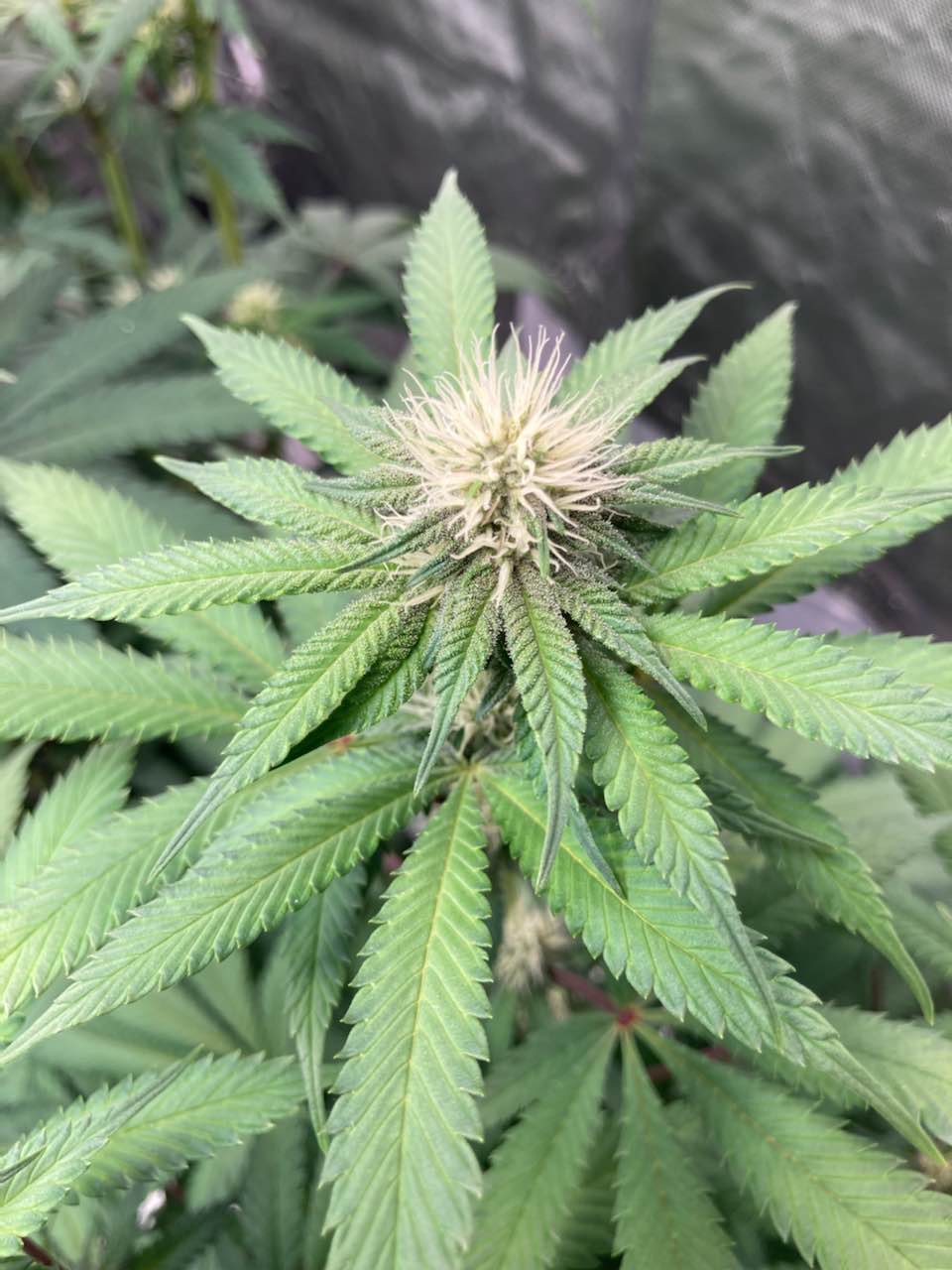 Day 20 of flower. They are starting to stack nicely
8 months ago
Day 20 of flower. Decided to defoliate for the last time until I harvest them. Let's see how they bounce back in 10days
8 months ago
Day 11 of flower.
9 months ago
Decided that I'm flipping these ladies today 😎 last day of Veg
9 months ago
Update picture of how the lady's are recovering. Everything looks great so far. 3 or so more days until I flip them to flower
9 months ago
Watered them this morning. Day 6 of recovering from my heavy defoliating
9 months ago
xXTheWolfXx If you wait until they have a well developed root system and more biomass, they will recover more quickly..check out my latest 2 posts, 2 days apart..I did something a little more extreme and my plants have already recovered.
cameron Yeah it's been a real learning experience so far, next run I'll have to be more patient and let them grow a little more. I was nervous on having to many fan leaves covering the colas
Transplanted these to 3 gallon pots 10 days ago, and now on day 50 I just defoliated and watered. Got another 10 days till I flip to flower
9 months ago
OLD CROW GROW What is your typical plant yield with this LST? Very impressive!
cameron Thank you, it's my first time really trying LST to this extreme so I am hoping for the best results possible 🤣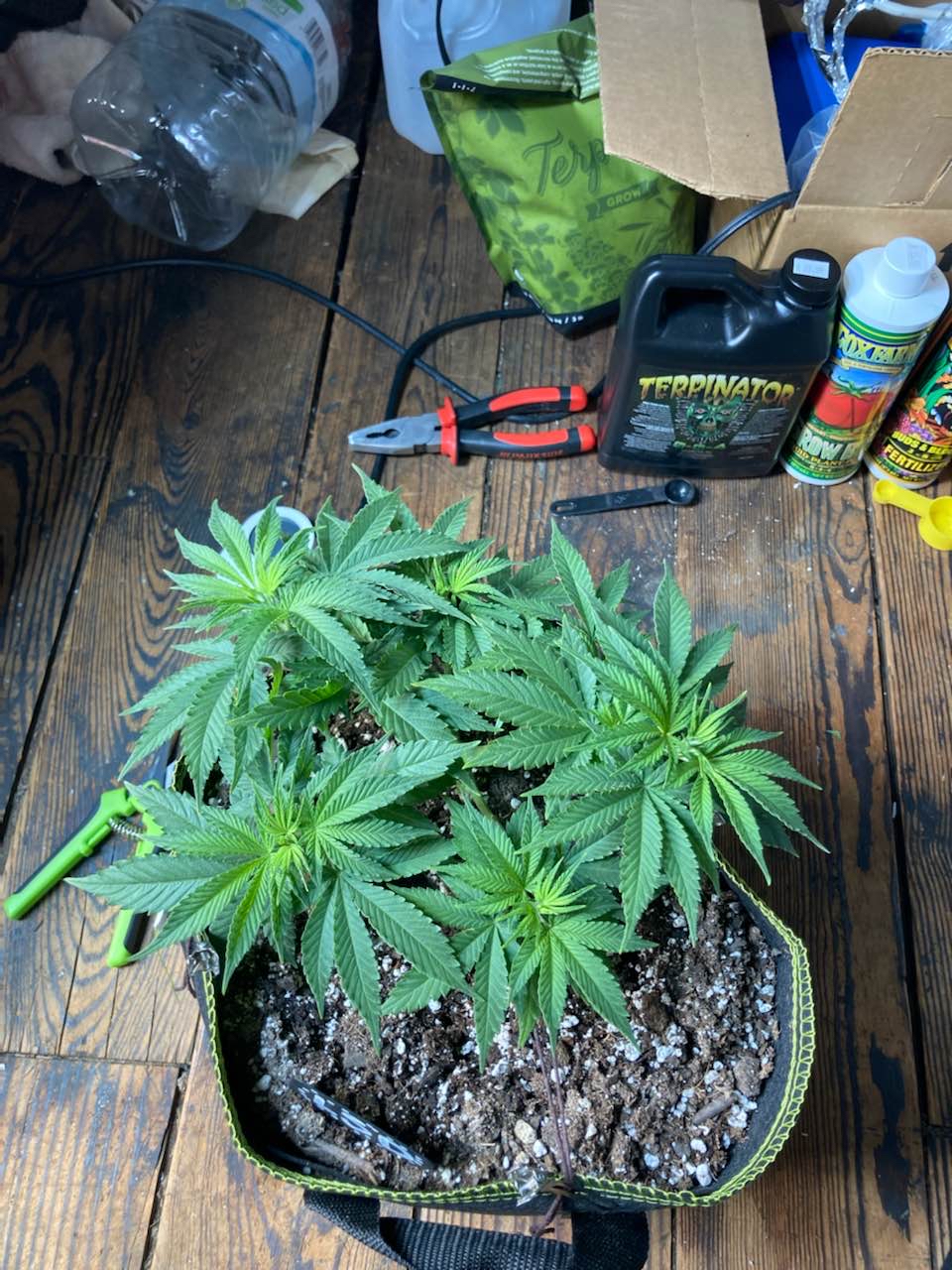 Before and After Defoliating my LSD strain
9 months ago
View 2 additional comments
Topped and some LST today
10 months ago
alawishes86 Lolol defoliation and watering find be a bitch!!! Lol LST will keep you right though
Watered with micro nutrients
10 months ago
Transplant to 1 gallon pots
10 months ago
Transplant to solo cups
10 months ago
First sign of life
10 months ago