Rando Seed Grow 2021
"Untouchable" Method
I've got tons of random seeds. Experimenting with different techniques than I normally use. Hopefully I'll learn something new and useful 🌱🪴🤙🏼
Chopped down because it's a male. Should have had it tested. Didn't show signs until flower 🥺
2 years ago
volcanobag My kids and pets like the plants too. Hate the smell. Probably will never partake but they don't even bother anymore with thinking about it or asking questions.
Flipped to 12/12 with the SF-2000 as high as it would go in the tent started at 60% on the dimmer 🌱🪴🤙🏼
2 years ago
800ml early veg nutes
2 years ago
Moved to the 4x4 🌱🪴🤙🏼
2 years ago
polomagic For the love of god train your plants...
Transplanted into a 3-gal soft pot. Dynomyco in the hole, as usual 🌱🪴🤙🏼
2 years ago
TnA_Homegrown Update. Switched to my Phlizon and moved the Spiderfarmer to the big tent 🌱🪴🤙🏼
Time to transplant 🌱🪴🤙🏼
2 years ago
Media eroded during watering so she got a natural lean to her. Can't touch it though...Untouchable 😎🌱🪴🤙🏼
2 years ago
Seems to be recovering from its rough start 🌱🪴🤙🏼
2 years ago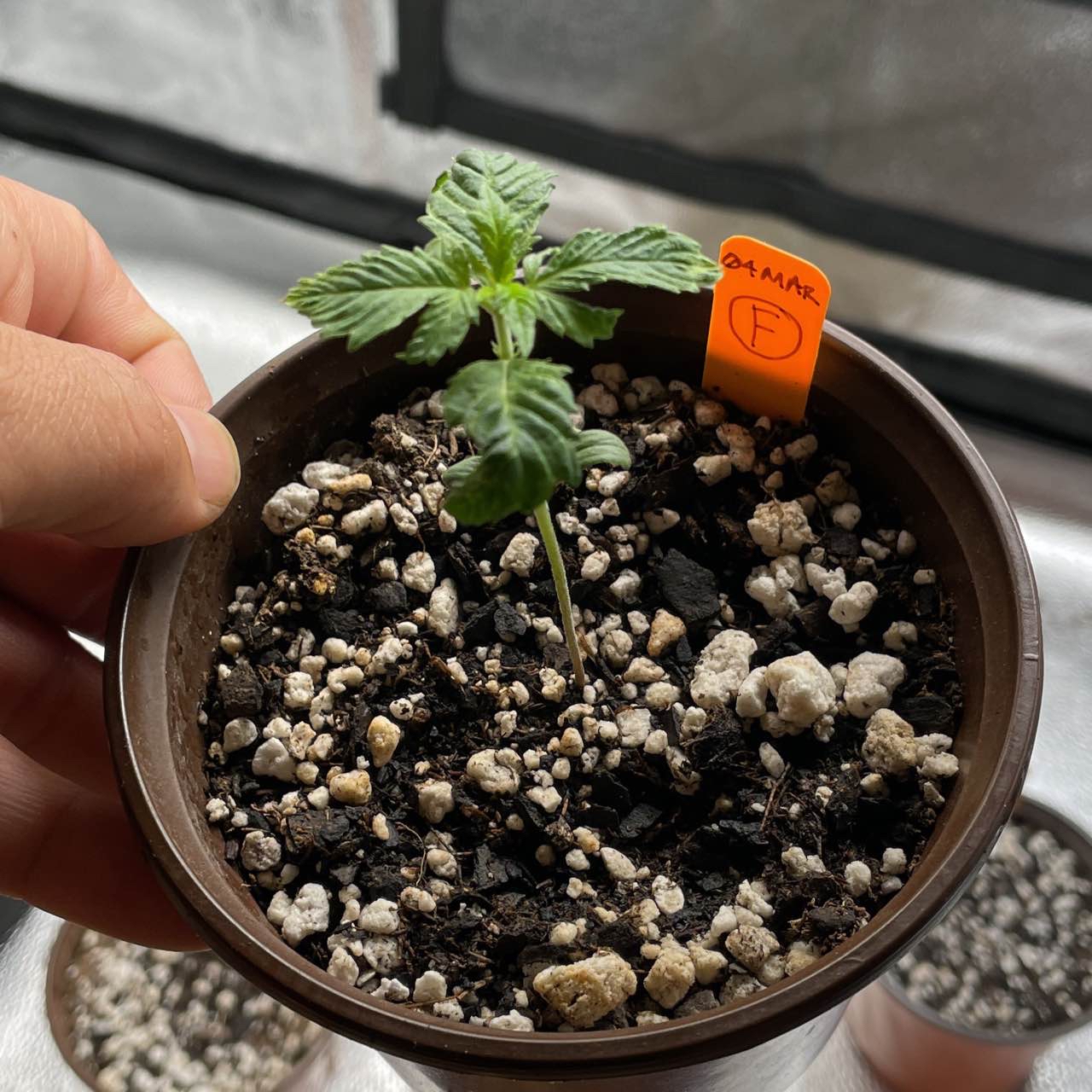 Weird mutations or something. It seems as if there is an issue but I'm trying to work it out. Any ideas?
2 years ago
EddieNJHC Some strains get very unhappy when the humidity isn't high enough that early in life. I would probably start there. Good luck ✌🏻
TnA_Homegrown Thanks. That's what I am thinking but her 3 grow mates are doing well. I'll keep trying but she will have to go if not recovering.
EddieNJHC Maybe she's just a little more sensitive lol I would try putting a zip loc over her to keep the humidity nice and high and see if she bounces back.
View 5 additional comments