nova6farms
Biomass
Closet Grow 2020
Bio Diesel x Starbuzz OG
About a foot tall. 18/6 light cycle
3 years ago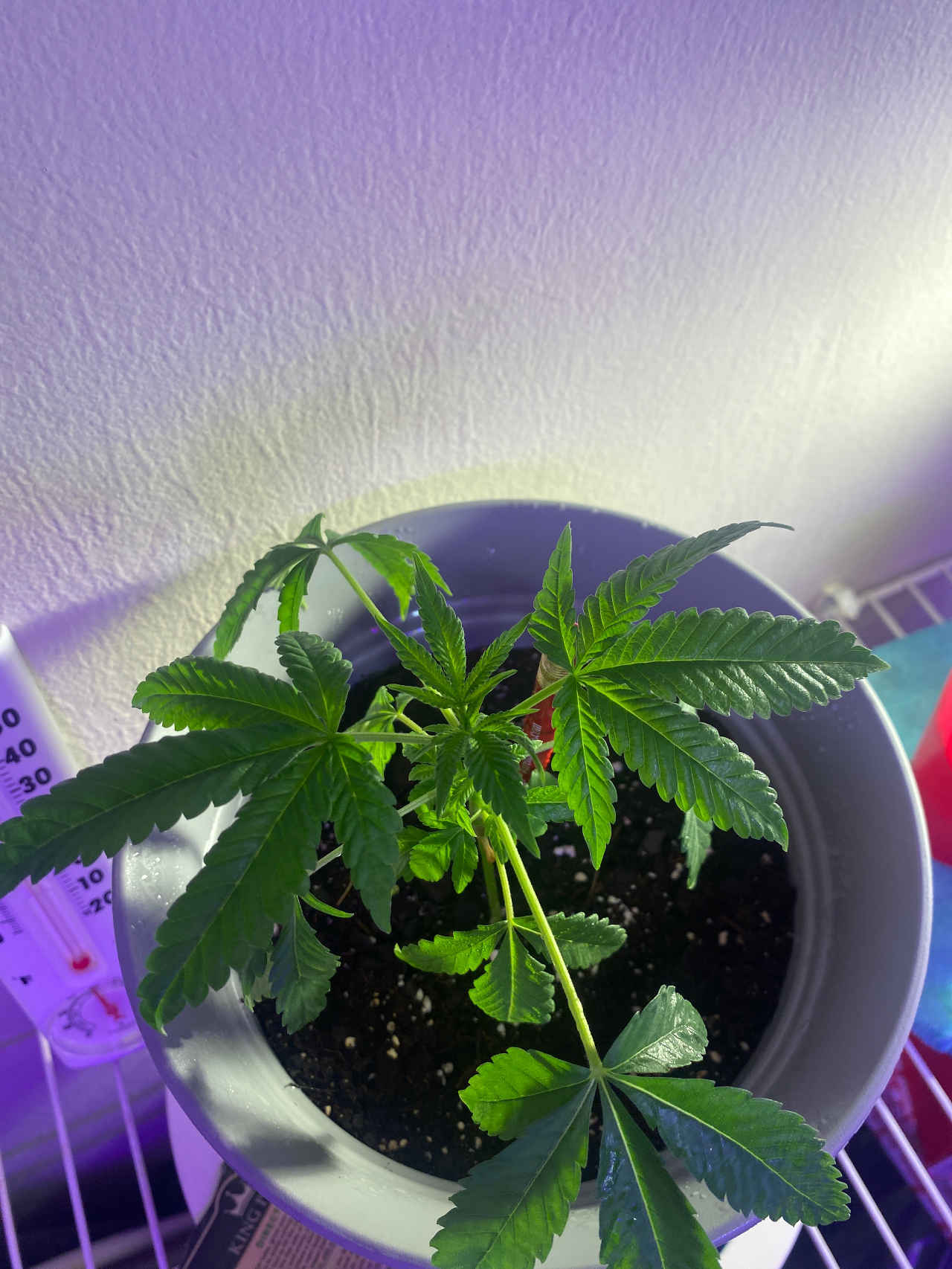 18/6 light cycle, trifecta pesticide ever 3 days. Water every 2
3 years ago
18/6 light cycle. LED and HED. 44 true leaves. Yesterday evening I found some type of soil mites. They seem to have infected the smaller plant worse than the bigger one. There is however mites and the big one. Just not as much as the smaller one. I got a pesticide spray called "Trifecta". It is sprayed every 3 days AFTER the lights are turned off. Will not be soaking the plant with the pesticide it is only to be a light coating. I pulled the plastic part off the bottom of the other plant to give more airflow. I did over water this week. So I am behind a bit now. But will catch up quick. The plants that are growing will stay in the pots their in for another 2 weeks, then will be replanted into a fabric pot instead.
3 years ago
The plant is about 6 inches tall. 18/6 light cycle. 24 true leaves showing
3 years ago
Plant is on 18/6 light cycle. Yesterday the cycle got interrupted. Plant 1 is about 4 1/2 inches tall. 16 true leaves are showing. The last cotyledon is starting to yellow(Shown In Pictures) Could be a nitrogen deficiency or it could be that the plant is in a clear cup and the roots are getting light(roots don't like light) pistils are noticeable but unsure if it's male or female(too early to tell). Plant number 2 finally is showing good signs of growth. There is 2 cotyledons with 2 true leaves very close. Not sure if this is normal. Will be updated. Also plant two has a little bit of browning on the end of the true leaves(Shown In Pictures). Hoping to replant within the next week with different soil. Nutrients and root care will be added after the replant
3 years ago
18/6 light cycle. 14 true leaves now visible. Plant 2 is now growing. 4 leafs visible
3 years ago
Plant is 4-5 inches tall. 10 true leaves
3 years ago
18/6 light cycle. Plant one is doing great. Plant 2 just started growing.
3 years ago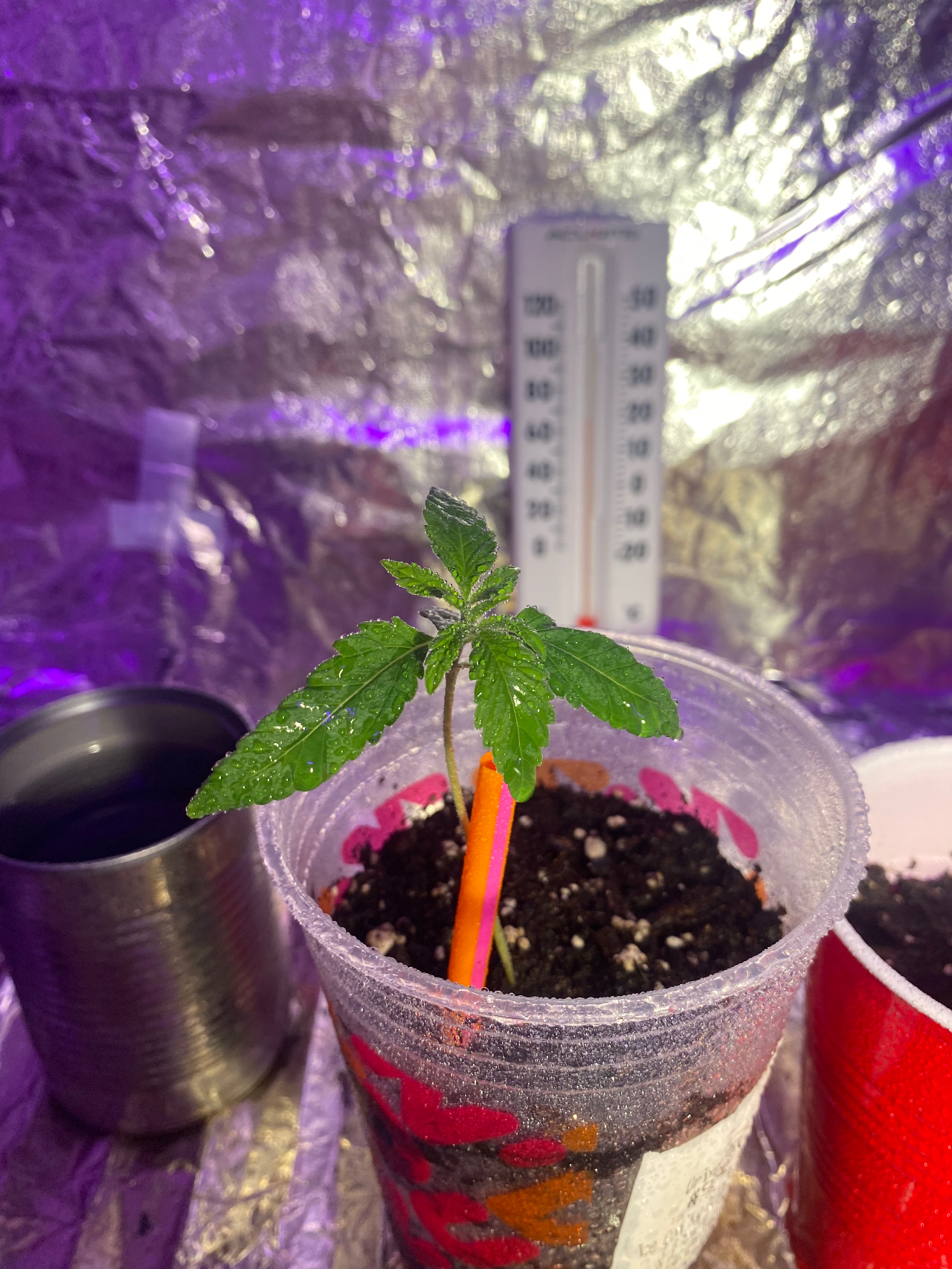 18/6 light cycle. 8 true leaves
3 years ago
Plant is on a 18/6 light cycle. 4 sugar leaves.
3 years ago
The cannabis plant is praying
3 years ago
Day 2 after transplant.
3 years ago
Nova6Farms One of the first cotyledon broke off leaving only 3 leaves. 1 Cotyledon Leaf, and 2 True Leaves
The plant is now 3 inches. And had to put a straw in to hold lil man up
3 years ago
The plant is currently 2 inches tall on a 18/6 light cycle
3 years ago