Bruce Banger clones
March Flowers
Just took eight clones off a Bruce Banger plant that I have on another grow
Got a little over a quarter pound
3 years ago
Harvested 3 days ago. Trichomes told me it was time🧐
3 years ago
Had to flush the plants today not fading away like I want. Tomorrow will be the beginning of week 8
3 years ago
Beginning of week 7 of flower
3 years ago
Beginning of week 6
3 years ago
Beginning of week 5
3 years ago
Beginning of week 4
3 years ago
Beginning of week 3 of flower
3 years ago
It been 3 days since the beginning of week 1 of flower
3 years ago
It's been a week since I took off all the "funny" looking leaves off and the plants appreciated it apparently
3 years ago
Clones are looking nice
3 years ago
Decided to clean them up and top them so they can go into flower in a few weeks 😊
3 years ago
In about 3 weeks I'm going to flip them over to flower,maybe🤔
3 years ago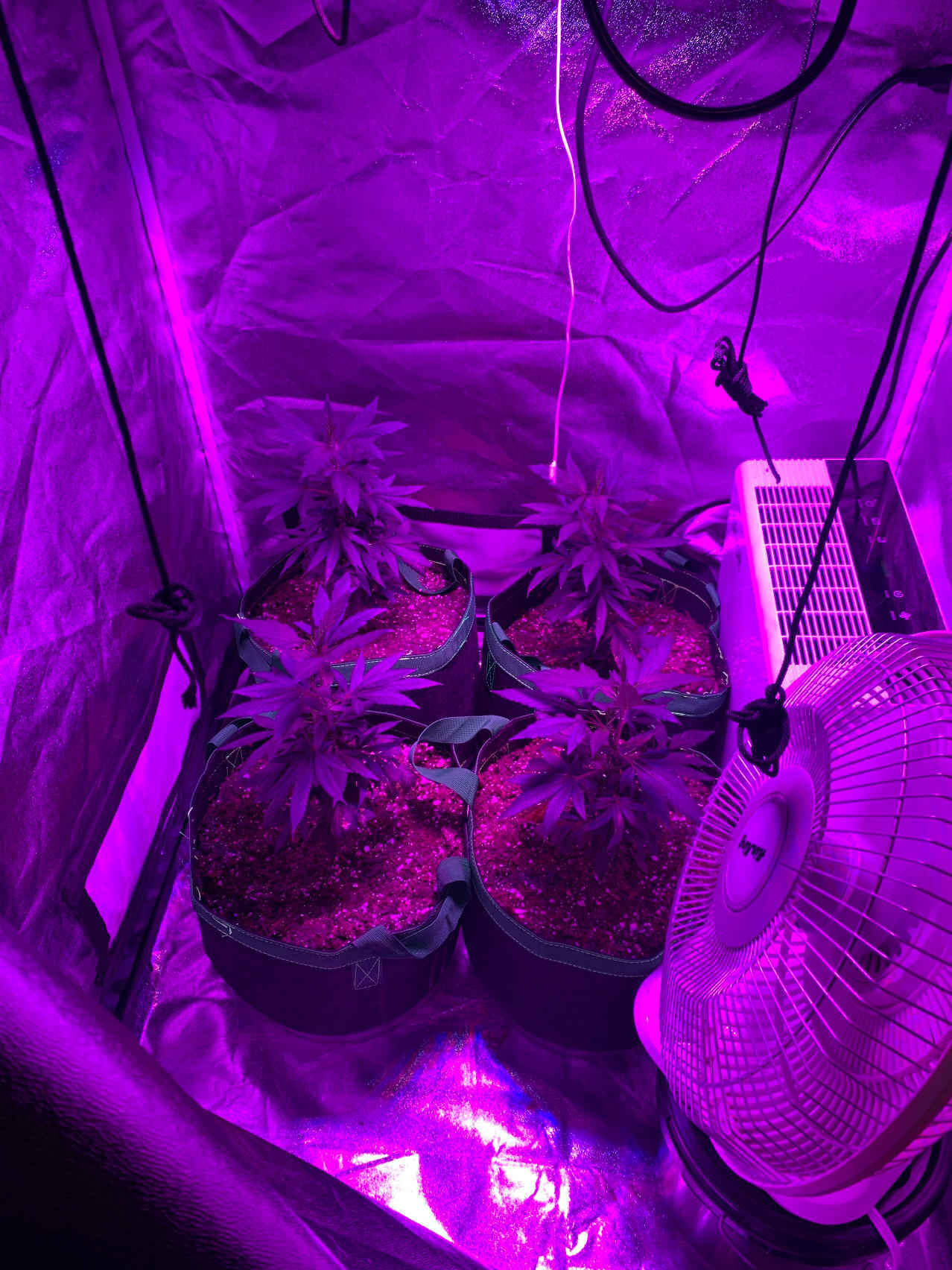 6 weeks from cloning they have been in 5 gallon bags for almost two weeks they were in flower when I took the cuts so they are taking a while to get back to the Veg state. The leaves look weird
3 years ago
It's been a while been busy but this is what the girls look like now. They were in flower when I took the cuts that is probably why they are growing so slowly.
3 years ago
It's been 2 weeks and I decided to play in the dirt for the first time in years, I knew I stopped for a reason, just very slow growth 🤦🏾‍♂️
3 years ago
Clones are showing roots
3 years ago
Took 8 clones from my Bruce Banger plant. Trying to create a perpetual harvest.
3 years ago