Liberty Haze, Indica dominant hybrid
Start 11/25/2020
Liberty Haze fem seeds from Barney's Farm. Seeds germinated 11/25/2020. Popped 11/27/2020 in root riot pods. Water ph 6.0 In 5x5 tent, Mammoth 8bar 640draw watt light dimmed to minimum durn seedlings, Will be in Flood n Flow using House & Garden nutrients. First time trying them.
Finished trimming. They smell amazing. Whole street can tell I was trimming. The 5 plants only produced 13oz. Not bad but not great. Now to see how they are after curing.
a year ago
Harvest today. Ooooh the smell. You can smell it down the street.
2 years ago
Week 8 day 2. Timeline says harvest in 7 days. Trichomes say different. Very few ambers so far. I'm gonna let these lady's grow.
2 years ago
graveyard9 Thank you. Can't wait to try these lady's.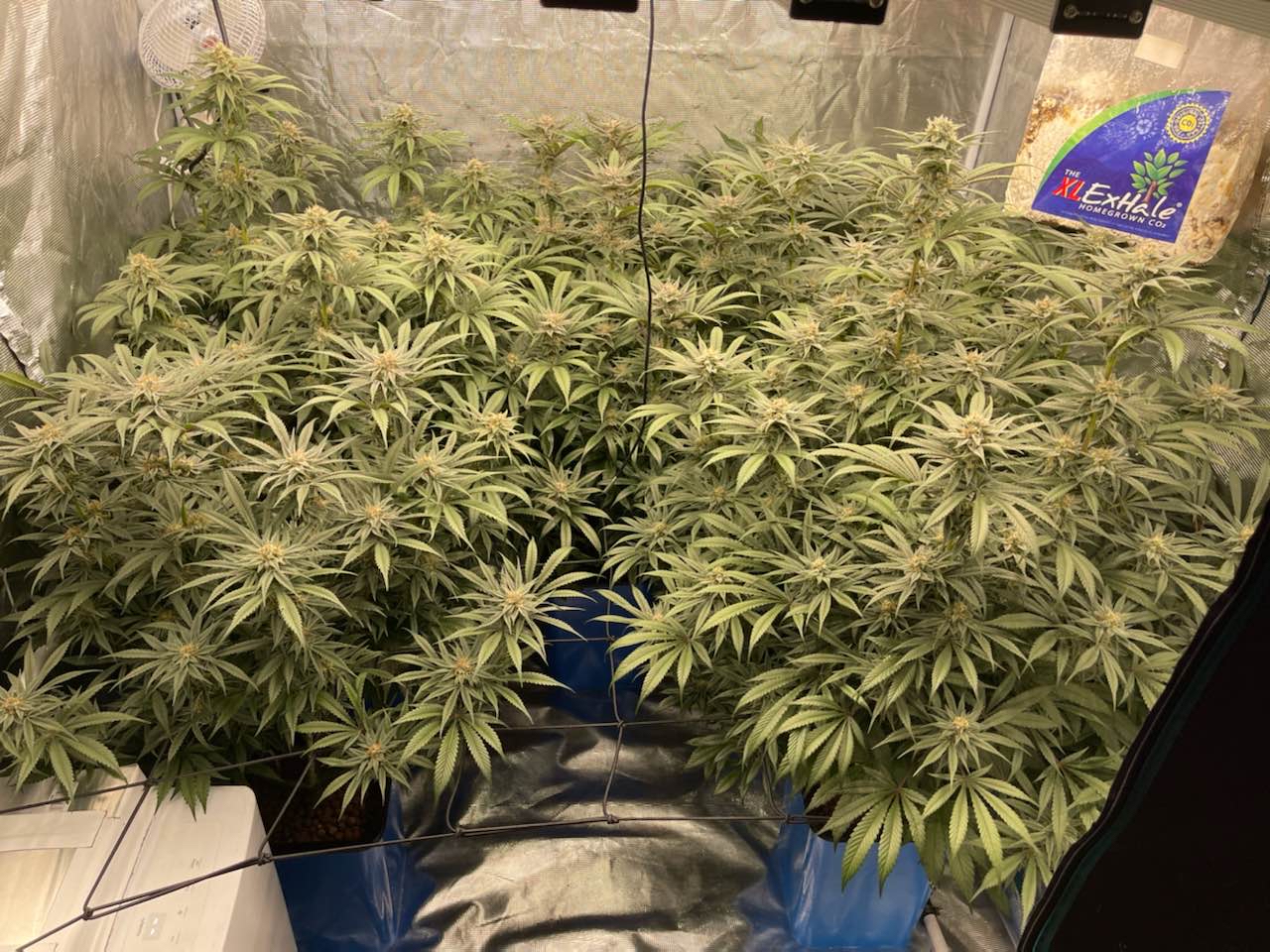 Week 7, day 4. 12 days till harvest (according to time line) I might let them go another week
2 years ago
smokers hut What light are you using I'm thinking of buying an led but not sure what to get
hashcompany Personally, I would wait for 20-30% amber coverage on triches.
View 7 additional comments
Week 6 day 6. Few ambers, mostly cloudy. Hairs are changing. She's getting ready. Oooh the purples are beautiful.
2 years ago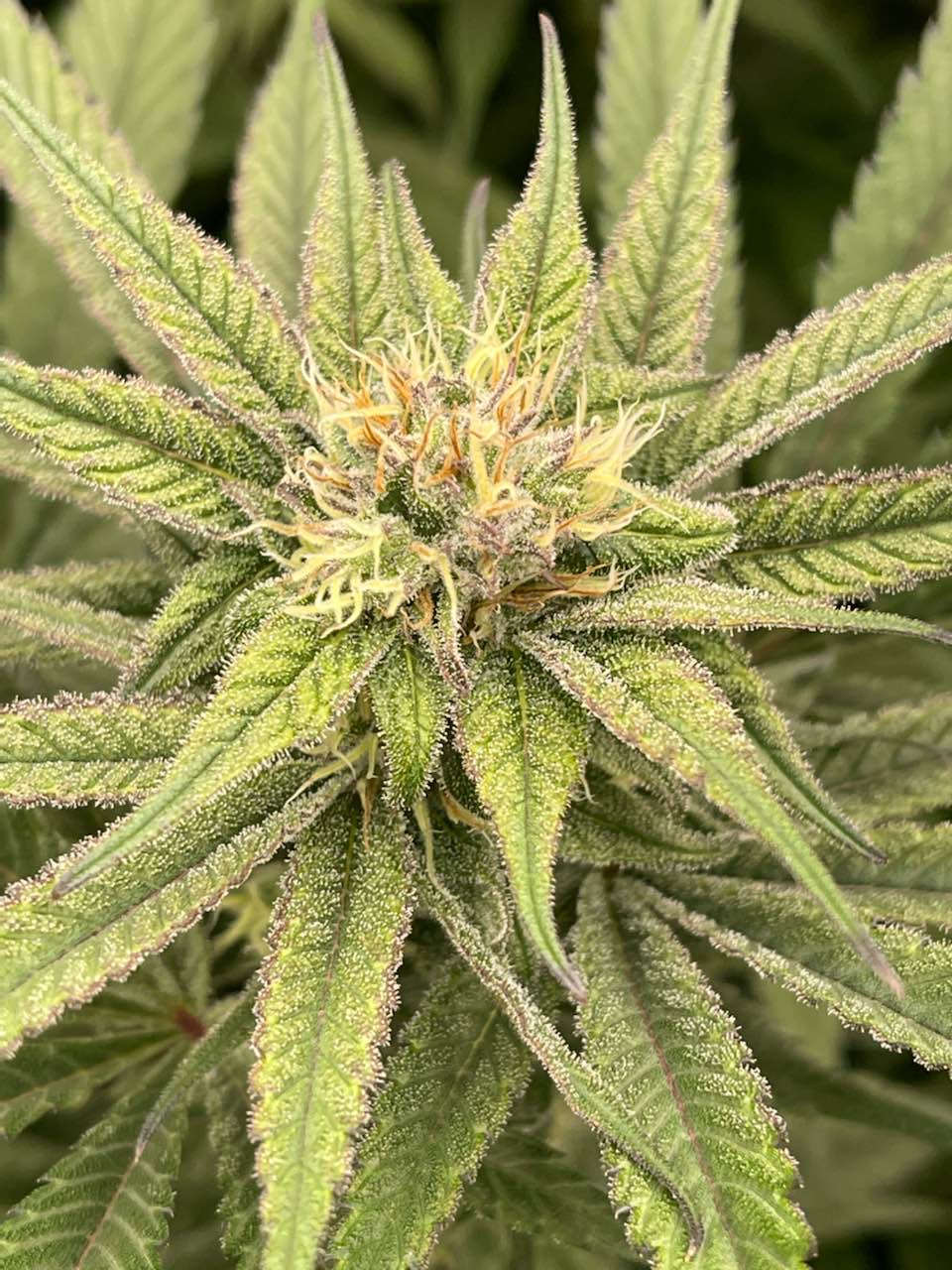 Week 6 day 1. Starting to get cloudy. Few weeks to go
2 years ago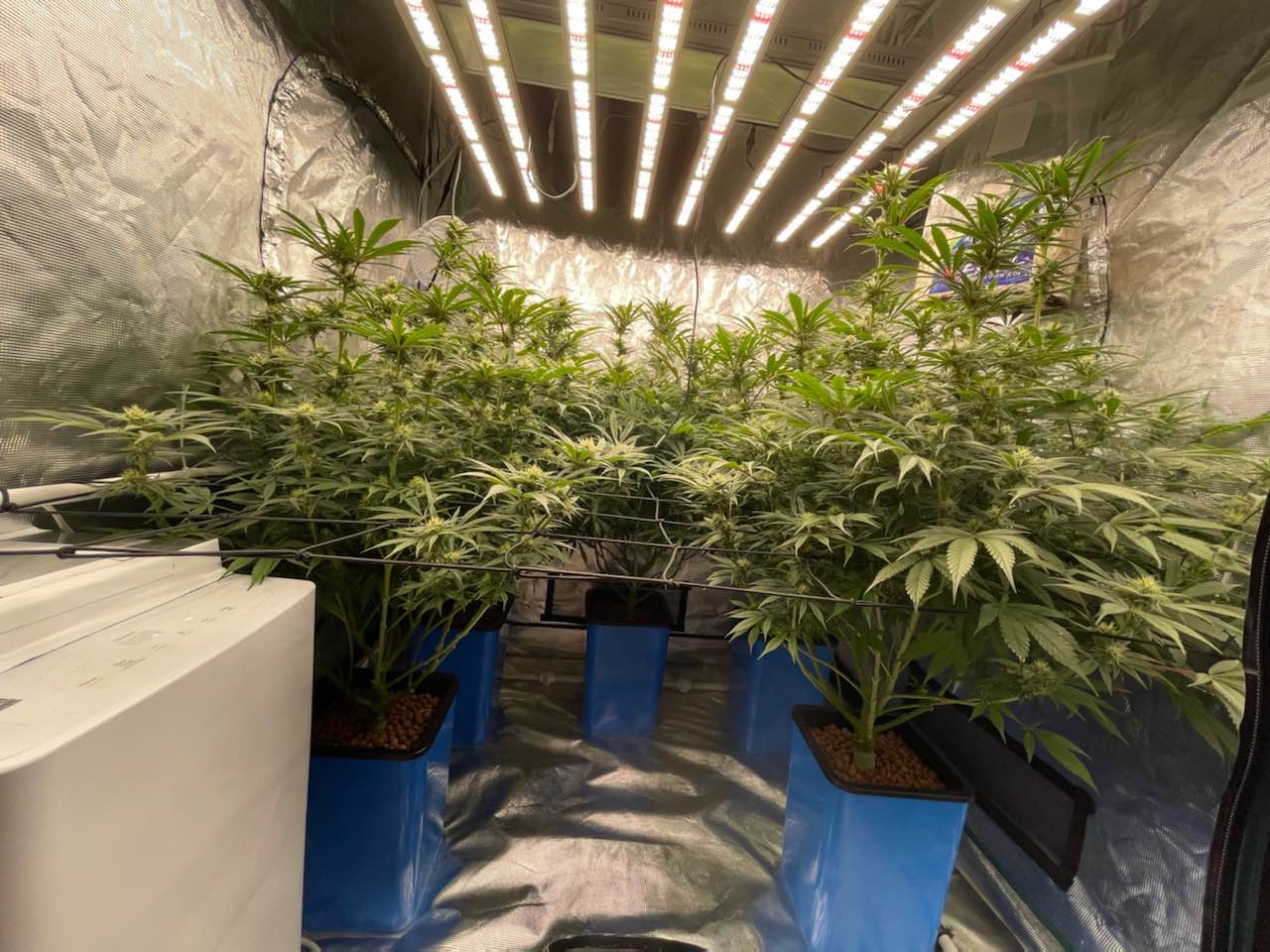 Week 5 day 7. These baby's are popping. reservoir had some (well really a lot) of pink sludge all around the walls and on the pump and air stone. So I completely washes out my system with H202. 2 days of that and system as very clean again. Back to normal nutrients again
2 years ago
Day 5 week 4. Trichomes really starting to show. Starting to look nice and frosty.
2 years ago
graveyard9 Thanks. I know I can't wait. Lol. This is the fullest I've had this tent. And they still have a while to go :) Thinking about adding a co2 system for the next grow.
Day 1 week 4 in flower. Lady's smell amazing.
2 years ago
Day 19 in flower. Looking good. Lady's are stretching
2 years ago
graveyard9 It's Ebb flood and flow hydro. All 5 plants are connected to the pvc pipe you can see in the right of the pic. 55 gallon reservoir outside the tent holds my nutrients
View 2 additional comments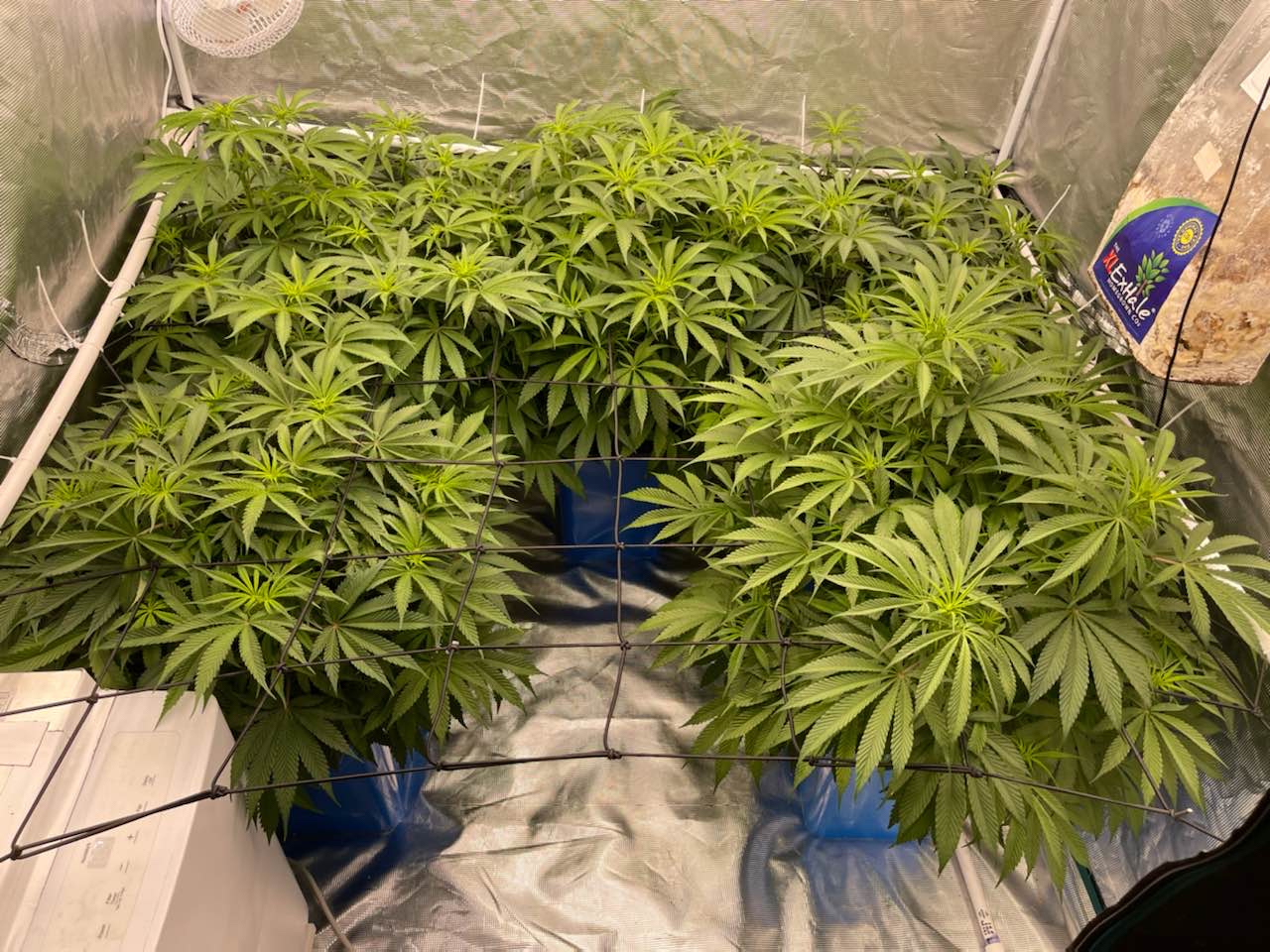 Little early normally wait for day 27 in flower for this but the bottoms were getting little to no light so Lollipoping today. Might have to run flower a little longer 
2 years ago
lawson999 library haze lol marijuana industry goes far wjth names
graveyard9 Lol I know right. Some of the strain names
Day 1 week 2 flower
2 years ago
Day 4 in flower, can't believe how much they reacted to the switch. All through veg I couldn't get them to stretch. Day 1 in flower and they started stretching. Seems almost impossible to me that only 4 hours difference and they would react. Now now on day for they are stretching perfectly. Had to set the net up
2 years ago
Today Switched to flower. 1/17/21
2 years ago
Defoliated today. Switching to flower tomorrow. Took a 11 clones. think I'm gonna get them ready for the greenhouse
2 years ago
These lady's are so bushy. The smell is amazing. Can't wait to see how they are in flower. Most likely will be flipping them this weekend. I've tried to get them to stretch. My light is at the max I can go. (About 4' above plants).
2 years ago
Everything's stable. Ph auto dosage keeping them at 5.8, temp steady at 80, humidity 60%. Happy lady's. Short and bushy. Light is 3' above and they don't wanna stretch.
2 years ago
Day 1 of week 3 in veg ( I know dates are off I started counting veg when hydro system was fixed). Did full LST today,
2 years ago
Topped 2 days ago (12/20/20) plant 1 has started new shoots. The others have not yet. LST started on plant 1
2 years ago
Topped them today at the 5th node. Can't believe how tight the nodes are and I raised my light to the max trying to get get them to stretch
2 years ago
Finally getting healthy
2 years ago
After a week of my hydro system not working and having to force water every time I had a chance and almost loosing my girls. Finally got a new controller. And they already are starting to look healthy not even 24 hours later.
2 years ago
Lady's are tiny. But today they finally see day 1 in the hydro. They will have 1 week of seedling nutrients, then off the full veg nutrients.
2 years ago
Day 5 from seed.
2 years ago
Only the 5 pods have seeds. The rest were just to help keep humidity in the dome. All 5 popped today.
2 years ago