yussef66
White Widow CBD
Gaia green organic
Planted two white widow CBD seeds straight into the pot they will finish in.
Looking for a little guidance. I still see a lot of clear but also some amber. Thoughts anyone?
a year ago
keithlovesrach I'd say quite a bit longer. My white widow went over 100 days. The pistils don't look mature yet and the trichomes have a lot of time to mature. Might want to scale back on the feedings as it looks like it's getting some nutrient burn. The main cola looks fat.
yussef66 Thanks. I will give her some time. Anxious I guess. Appreciate the feedback!
View 4 additional comments
yussef66 Thanks! Why does it look like it's growing new pistils from the buds? I hadn't noticed this on my first grow. 
parasyte420 Some do that, the reason weed buds at all is because it's looking for pollen, the pistils or stigmas is how the plant catches pollen, some plants just really want that pollen, so they'll continue to look for it till the very moment it dies
View 4 additional comments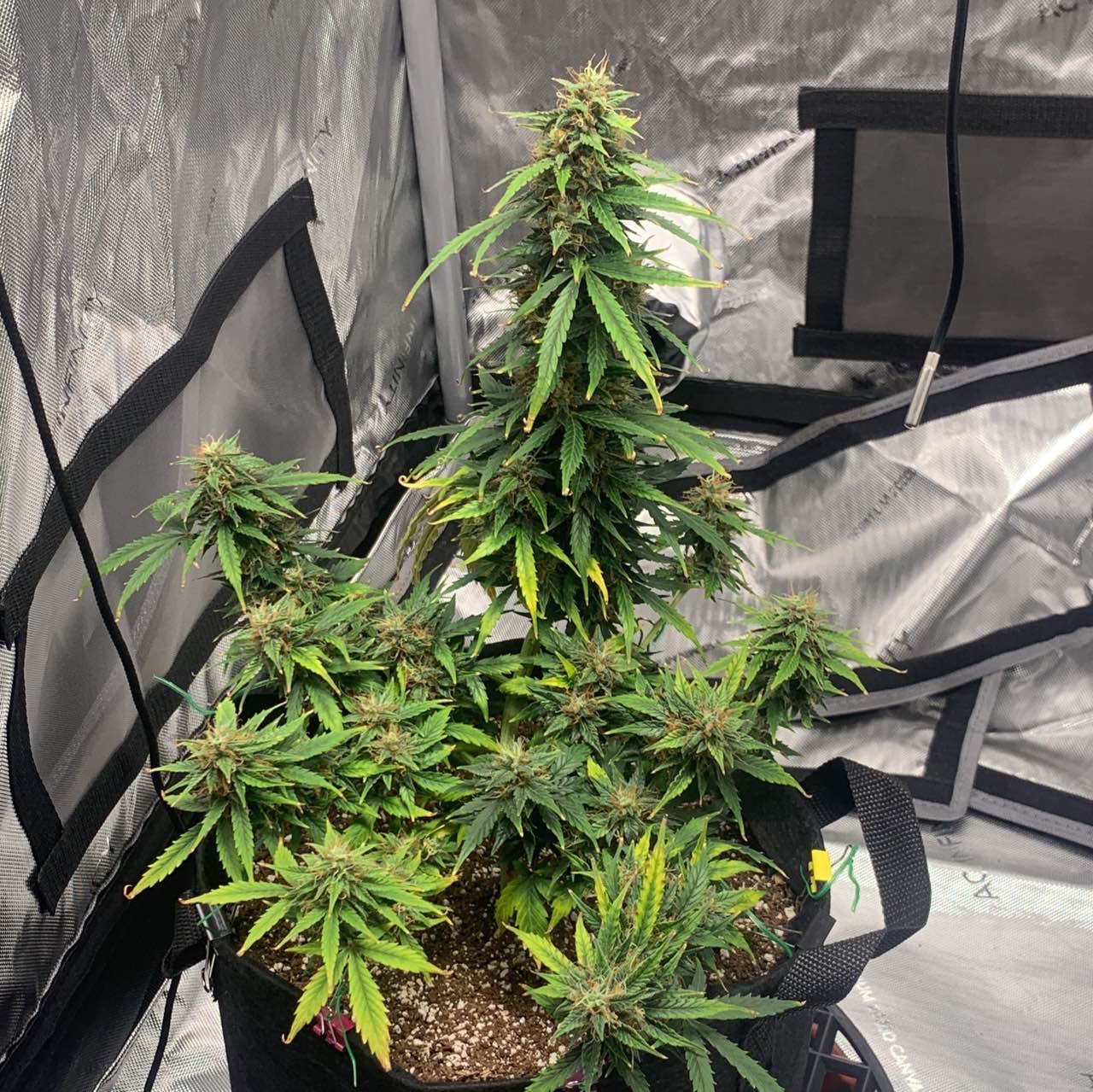 A few weeks left
a year ago
lavenskyler Are these auto flower? WW CBD is my personal favorite strain but I've not done autos. I love the smell it puts off but I also prefer the balance of thc to cbd. Have never tried smoking it, but it does smell nice when burned.
yussef66 Yes they are autos. I got the seeds from I❤️GM. I started growing to help with my wife's migraines (successfully reduces frequency and intensity and way cheaper than scripts). I also love the smell, I get a minty vibe. The smoke is smooth and the high is less intense and more cerebral than other strains we have purchased when traveling. I also made some butter which is our favorite way to injest.
lavenskyler I use mine to make the cannaoil and also use it to help with migraines. Best of luck to you. I'll be watching these!
yussef66 I just updated. Thanks for asking! Probs a couple weeks left.
lettuce97 every time i see an auto it makes me stay away even more lol nice auto tho
yussef66 My second grow. I didn't need to grow again but I really enjoy it.
View 3 additional comments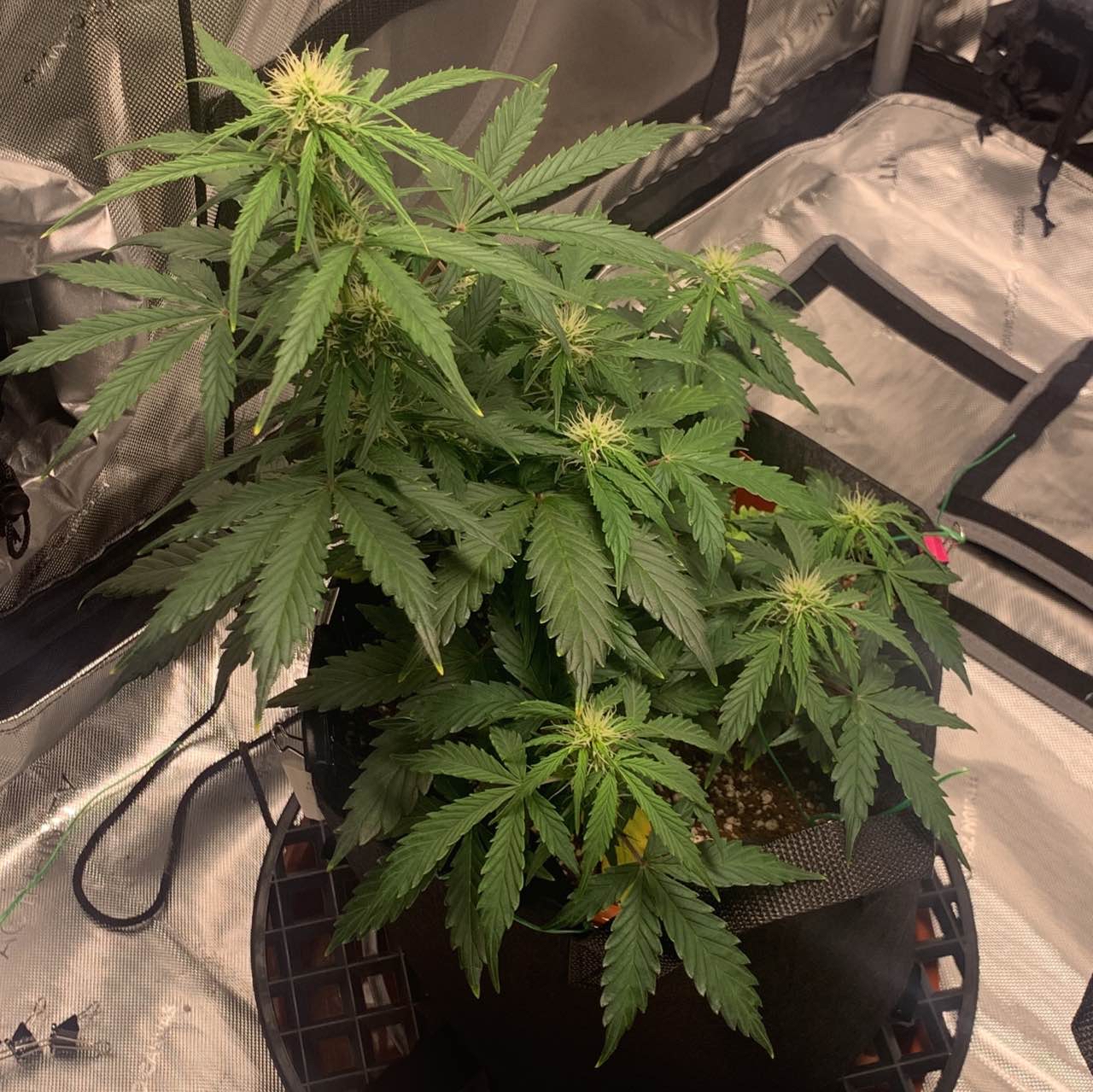 This girl is starting to put off an odor.
a year ago
Probably going to feed in the next few days.
a year ago
About time to feed.
a year ago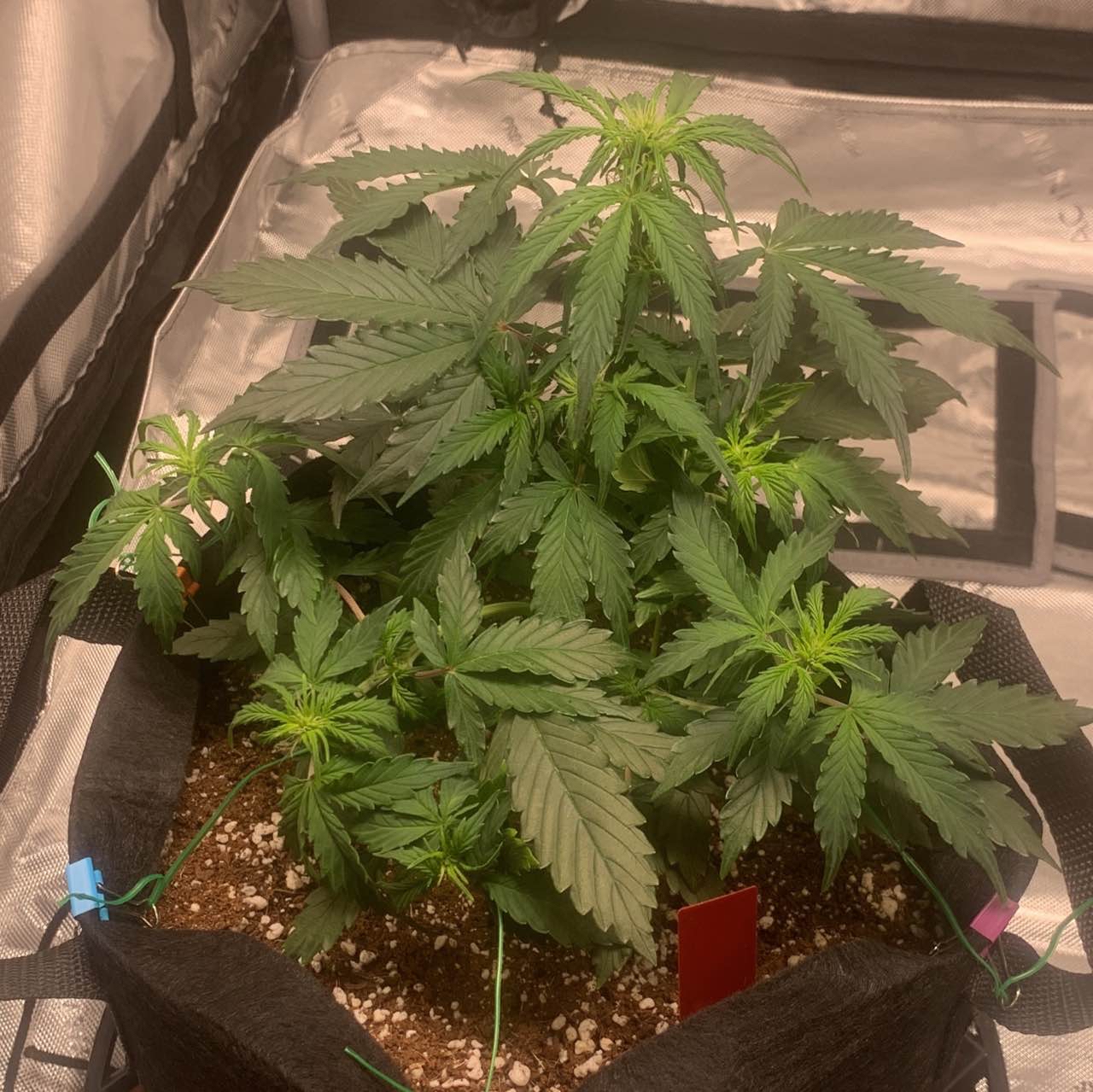 Seems a little more mature
a year ago
Still looking good.
a year ago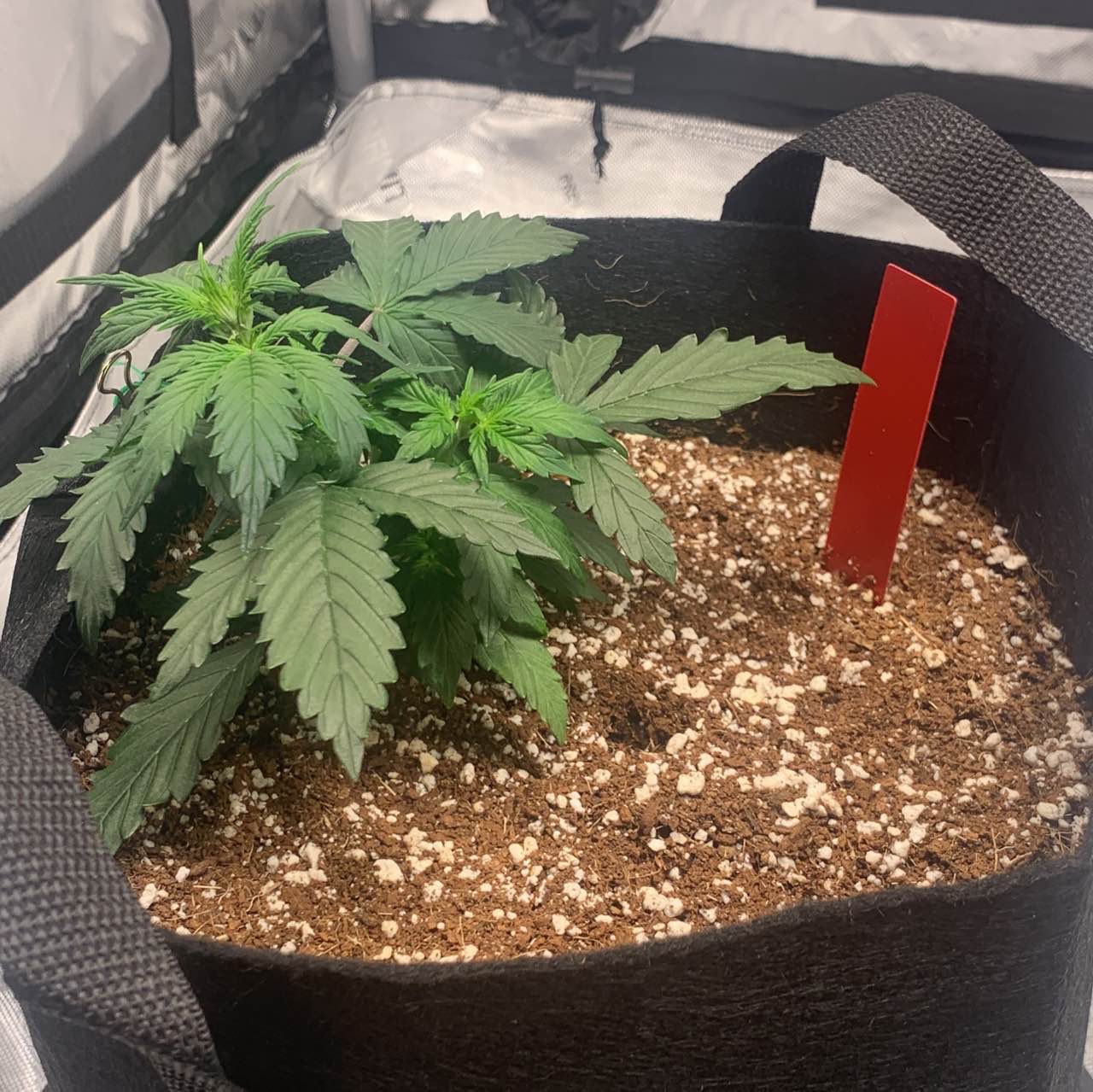 Seems to be doing well
a year ago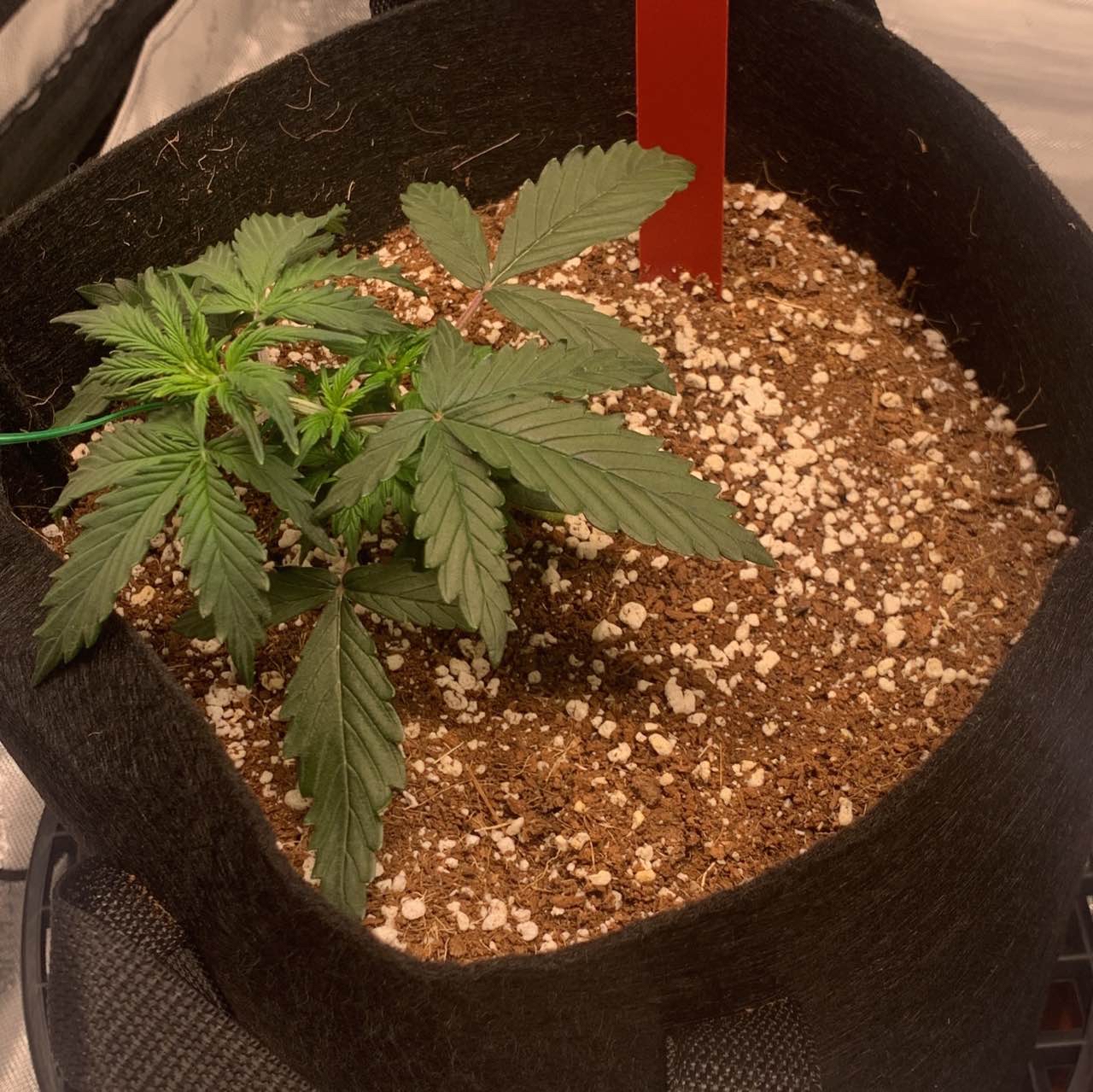 Seems quite healthy.
a year ago
So far so good.
a year ago
Looking good too. She's a little bigger of the two.
a year ago
Raise lights to 2 feet over the pots
a year ago