millhouse52
Pineapple chunk clone
My first clone
I originally cut this as trim and threw it in a water bottle, well it never even slowed down. So I planted it
In her new tent home, loving life and thriving. Not on 12/12 yet
3 years ago
Still fucking with her. She's not ready for bloom yet.
3 years ago
Chop number 2 of manifolding is done. This is a slow process
3 years ago
LST has begun! Growing good too. Top number 2 will be soon.
3 years ago
So I removed all the vegetation below the two main nodes and I'm gonna top again soon. Going to start LST as soon as they get long enough. Man these girls can take some abuse! But when that manifold ring is budding I'll be singing then...
3 years ago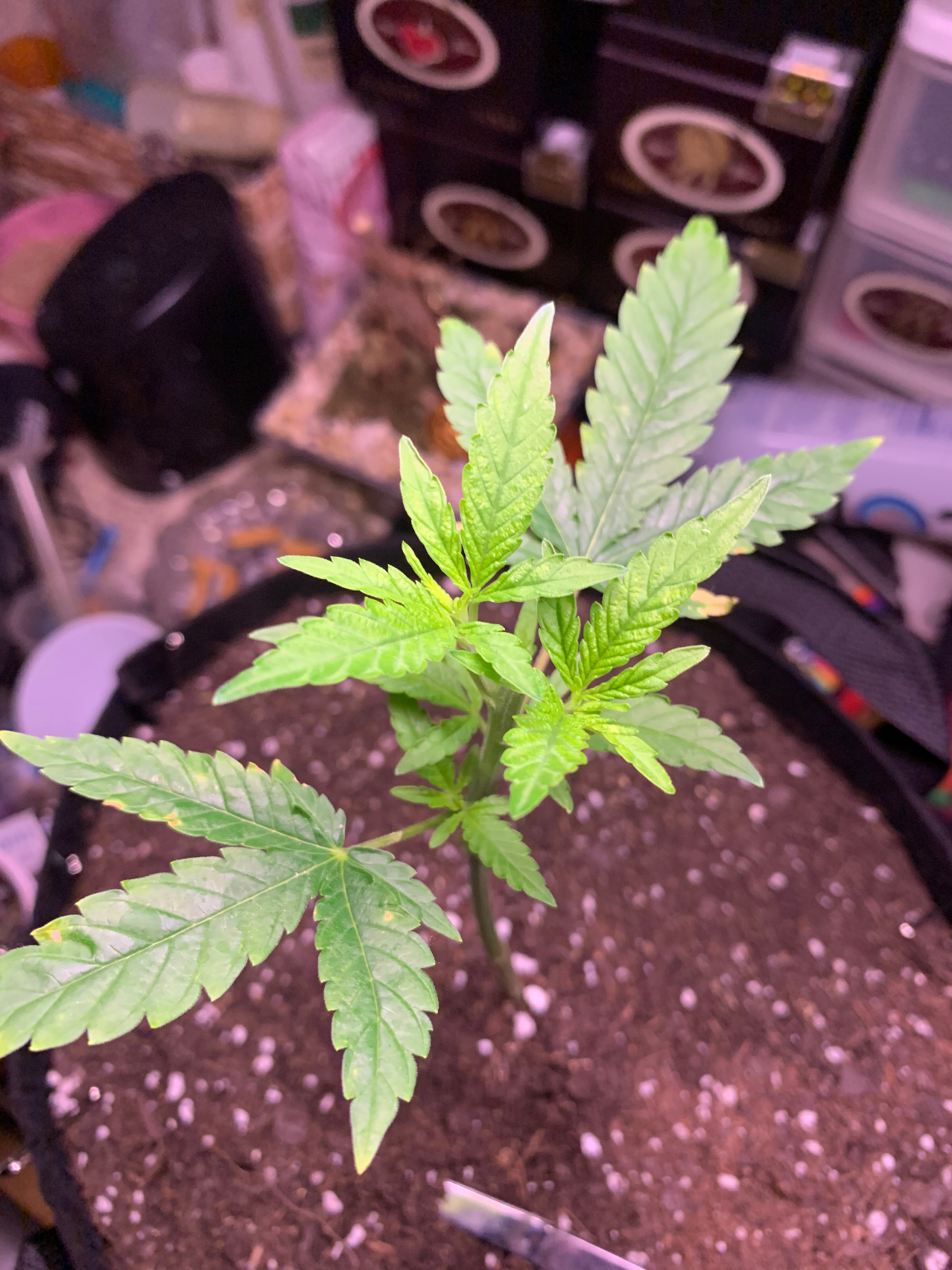 She's been topped, cropped and about to be popped(lolli). Plus a new home. Pure organic blend of super living soil™️, lobster compost from Coast of Maine™️ also stonington blend from them and last but not least Coco loco!!
3 years ago
Good steady growth continues.. about to transplant.
3 years ago
Starting to take off now, the top is really going.
3 years ago
Perking right up, she's showing signs of growth all over now, so let the games begin.
3 years ago
Finally starting to grow
3 years ago
Stunted a little from all that stress but it's moving along
3 years ago
Here's the stats
3 years ago
Part 2. Added root hormone. Replaced and looking great. Side note.. do you know how to make a hormone? Don't pay her..
3 years ago
It's about a week old cutting which I used no root powder on. Looking good too. I'm shocked you can do that. Imagine if humans could do this...
3 years ago