AK47 auto flower
Grow tent with Mars Hydro 1200w LED
My first grow
Still not flowering but getting nice and big
a month ago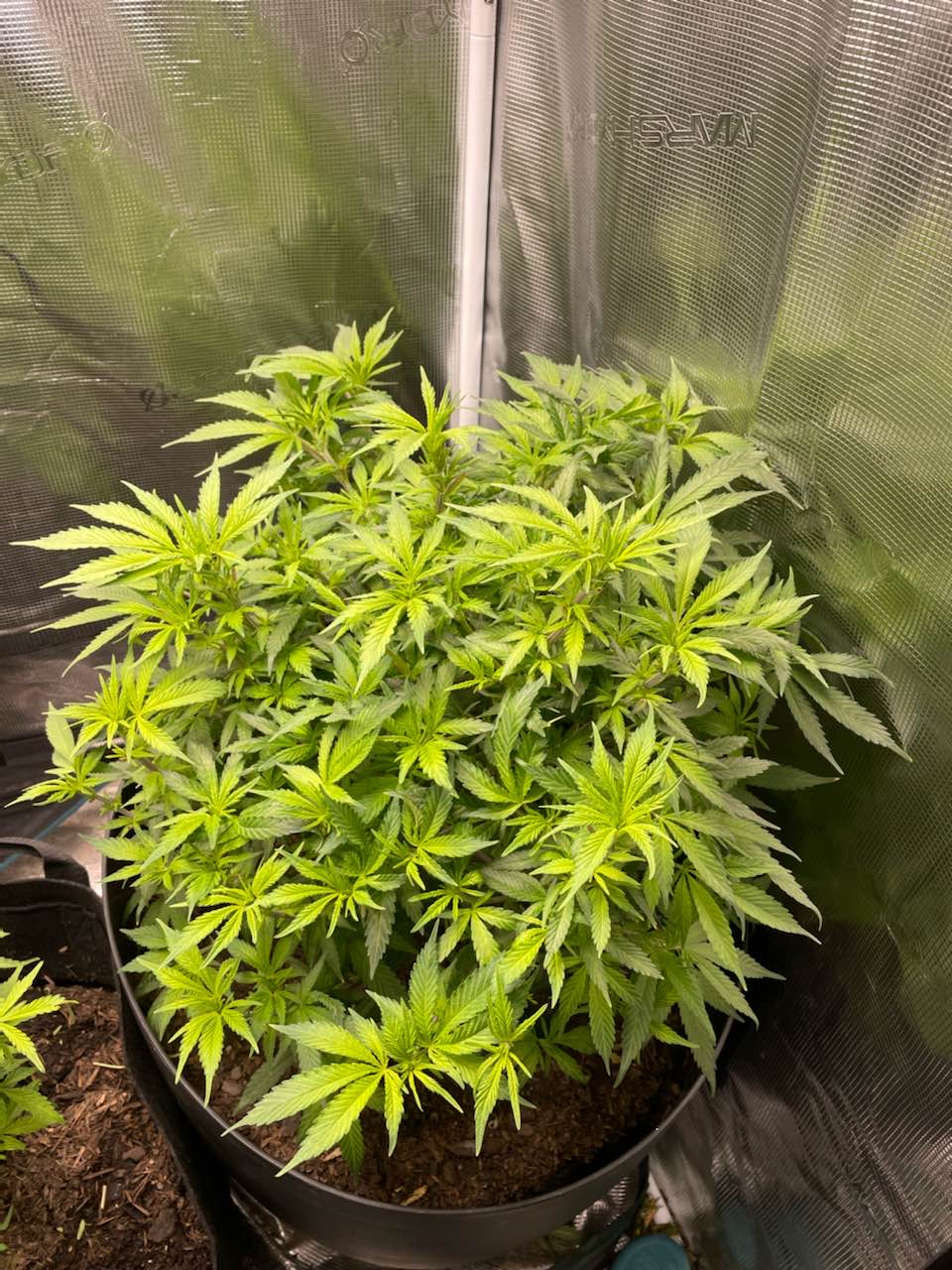 Still not flowering. Has anyone else come across this problem with autos. What's the chances of it not flowering?
a month ago
thaibud95 Maybe not an auto ? Trying to send her into flower ? A friend of mine ordered auto seeds but ended up getting photos 🤣
stick e fingerz I'm thinking change the light cycle to 11/13 and see what happens
djkdee I'll give that light cycle a try now STICK E
View 1 additional comment
Still on veg mode!
2 months ago
5 days of 12/12 lights and still no buds.
2 months ago
Secman If they auto they don't need to be flipped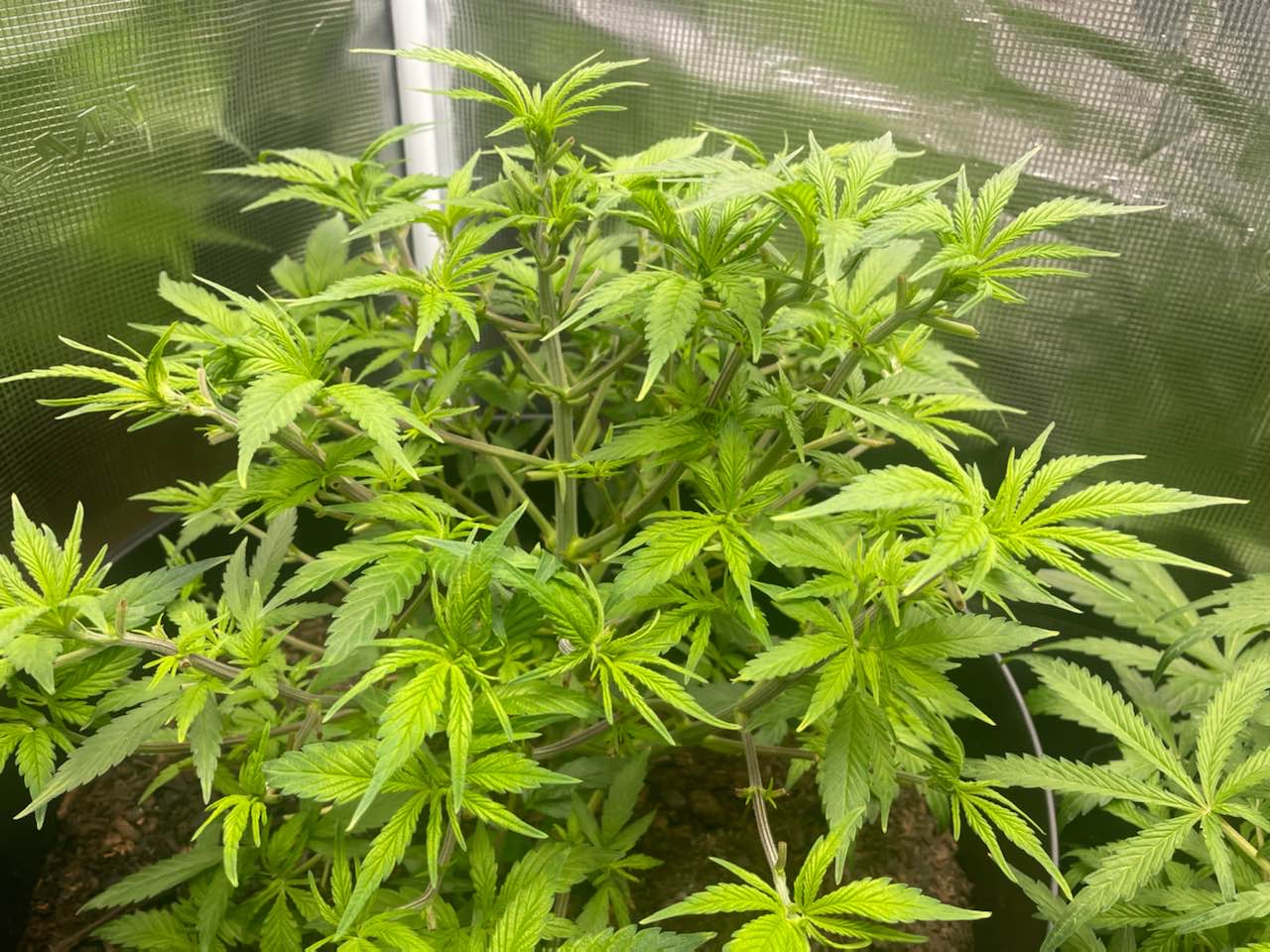 Noticed a whole bunch of new sprouts (not sure the correct term) growing underneath all the big leafs so I gave this a trim so they could all get some light. Changed over to 12/12 light settings a few days ago and still no sign of flowering.
2 months ago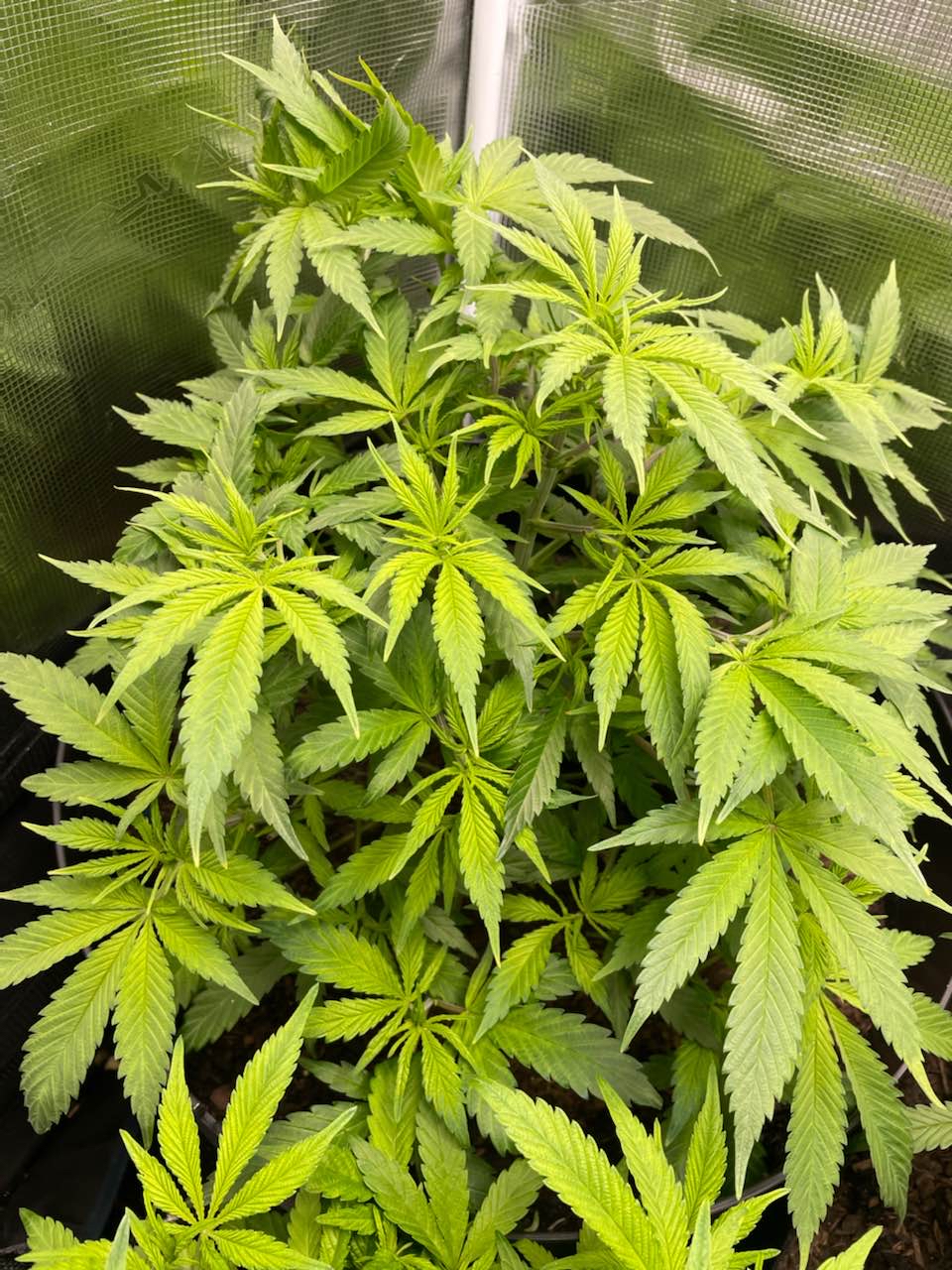 Seems to be growing heaps but still hasn't started flowering. I thought being auto it would have been well into its flowering stage by now.
2 months ago
Getting bigger.
3 months ago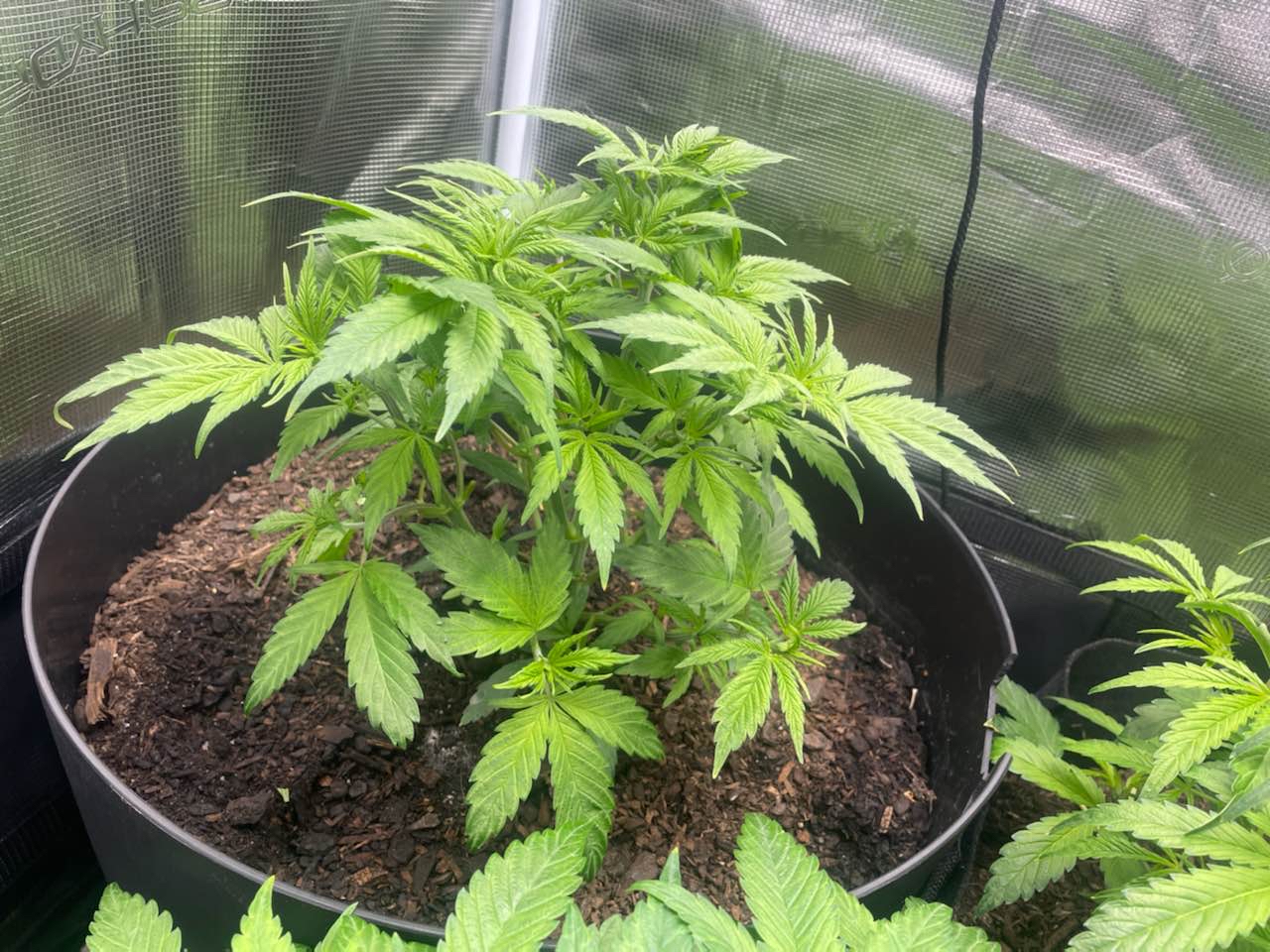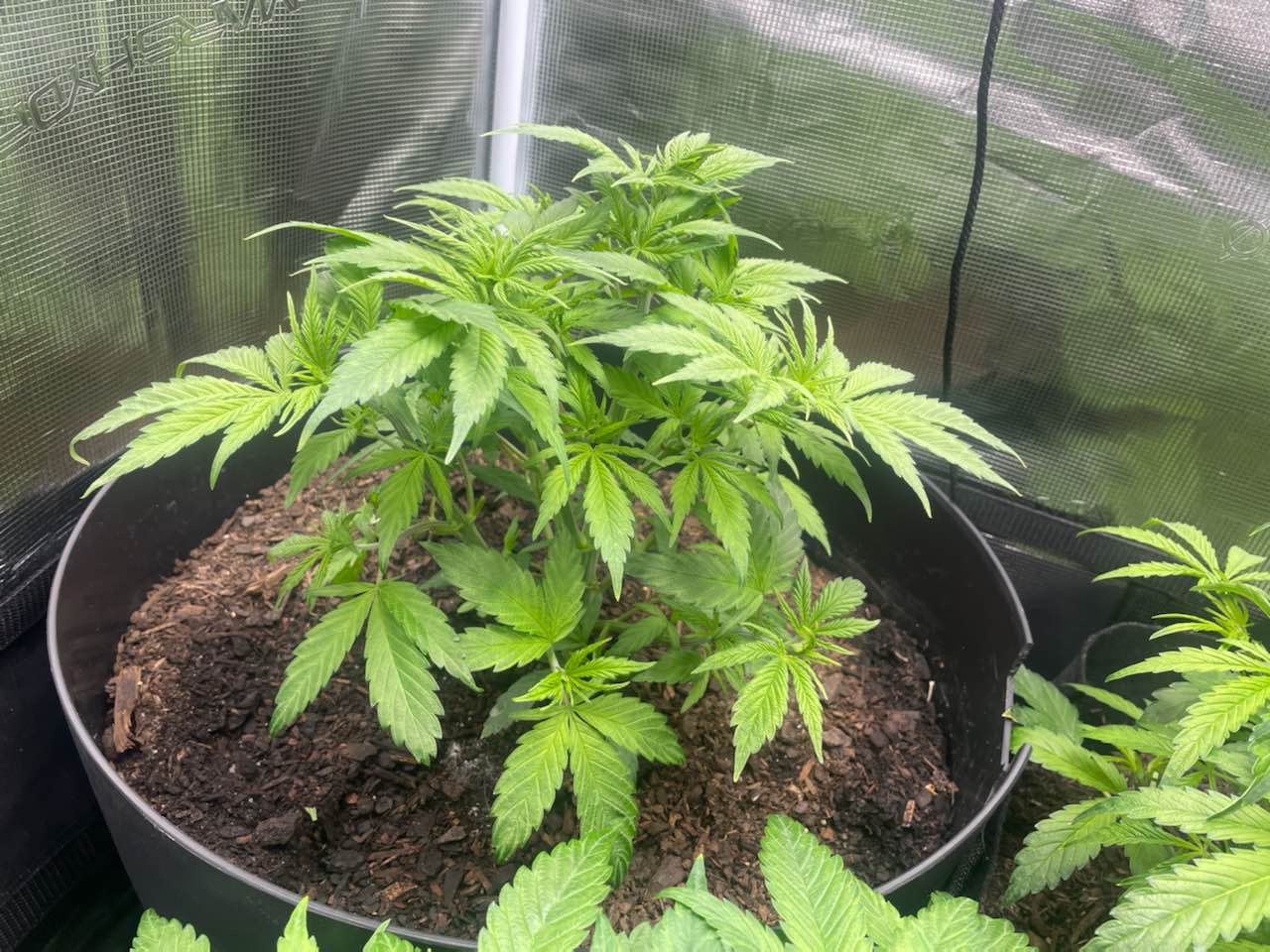 Lots of growth since last update.
3 months ago
Can anyone tell me if it's normal for an auto flower to go 48 days and still be in veg mode?
3 months ago
Chief Smokalot I believe the flowering stage is starting if not then it is very close. I like noticing the differences between veg growth and flower growth. Once big difference is the direction of growth. Veg growth grows at a upward slope while flower growth will typically shoot straight up. It's easier to notice on a seasoned plant. The stems will slope upward and then abruptly grow upward. I'm noticing an upward trend beginning on your plant. I'm not an expert even tho I consider myself a pro
rhanneman1 I'm on day 58 on my Blueberry auto, and still no flowering. I'm thinking mine is a photo. Gonna flip to 12/12 after my autos are harvested and see what happens
djkdee Thanks for the info Chief and rhannenman1
View 4 additional comments
Can't wait for this to start the flowering stage.
3 months ago
Hoping this will start flowering any days now.
3 months ago
Trimmed this one day and flushed it a few days ago. Some of the leafs looked like they where showing some type of nutrient burn so I removed them. I also took of some big fan leafs that where blocking light. I think it's recovered ok.
3 months ago
Seems to be going nicely
4 months ago
xVADERxTOKERx Looking good!! Might have a small mag deficiency but other than that man she's looking good! 🤙🏻🔥🌺🔥🌺🔥
Caliban I agree with the Mg deficiency. A little Epsom salt to your watering will correct it fast. Good looking phenotype!
Caliban No one said cal-Mag and you don't know what you are taking about. It is Mg deficient.
View 9 additional comments
Starting to get taller. Being an auto flower I think I should be expecting it to start budding any day.
4 months ago
Looking good.
4 months ago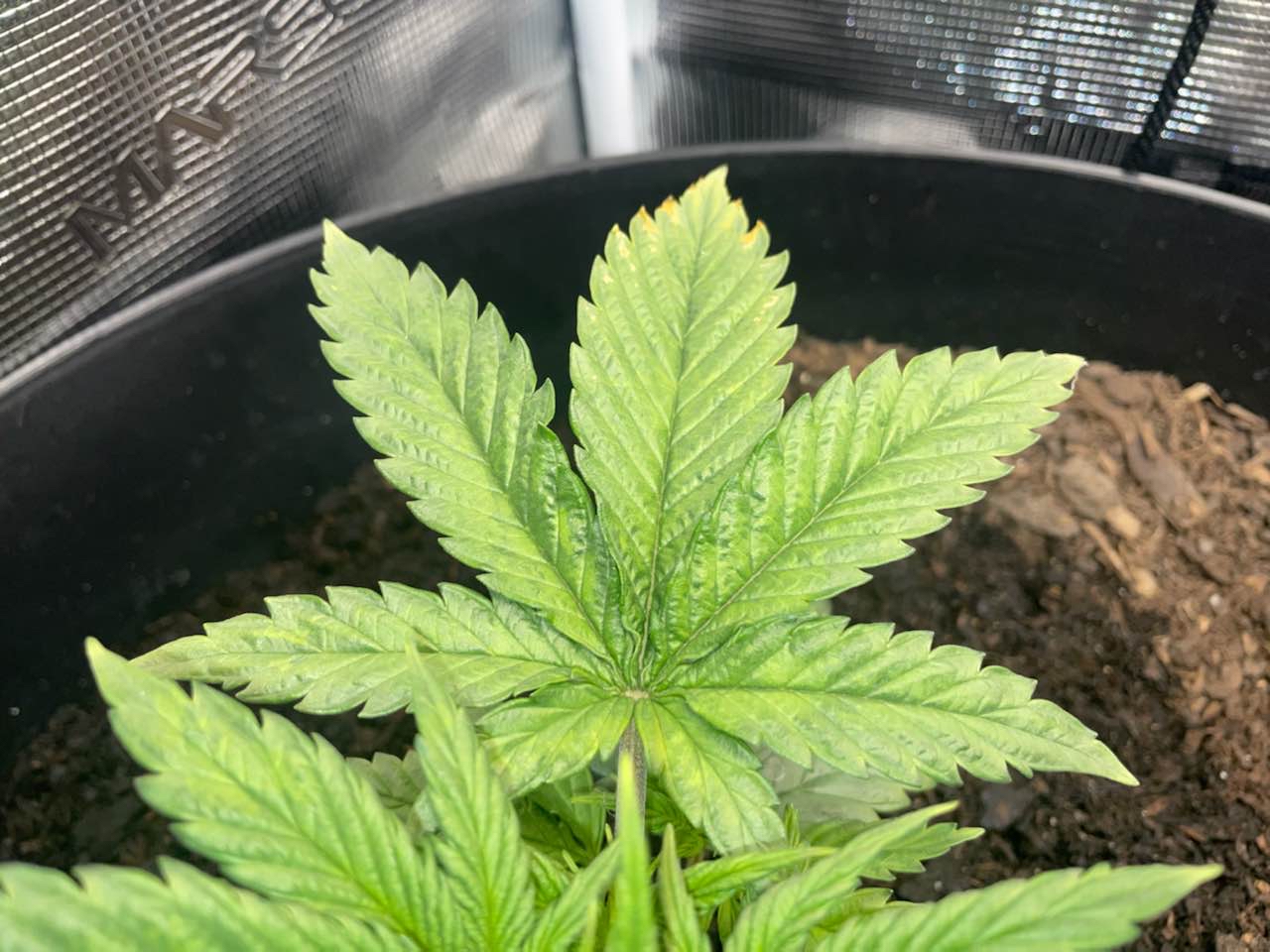 Noticed some more orange in the bigger leaves. Anyone know what's up with that or how to fix?
4 months ago
Today I raised the LED Light and turned it down a touch right before giving them a feed. I'm using GROWRITE parts A & B. Prior I had the light on full and approximately 30cm away from the plant.
4 months ago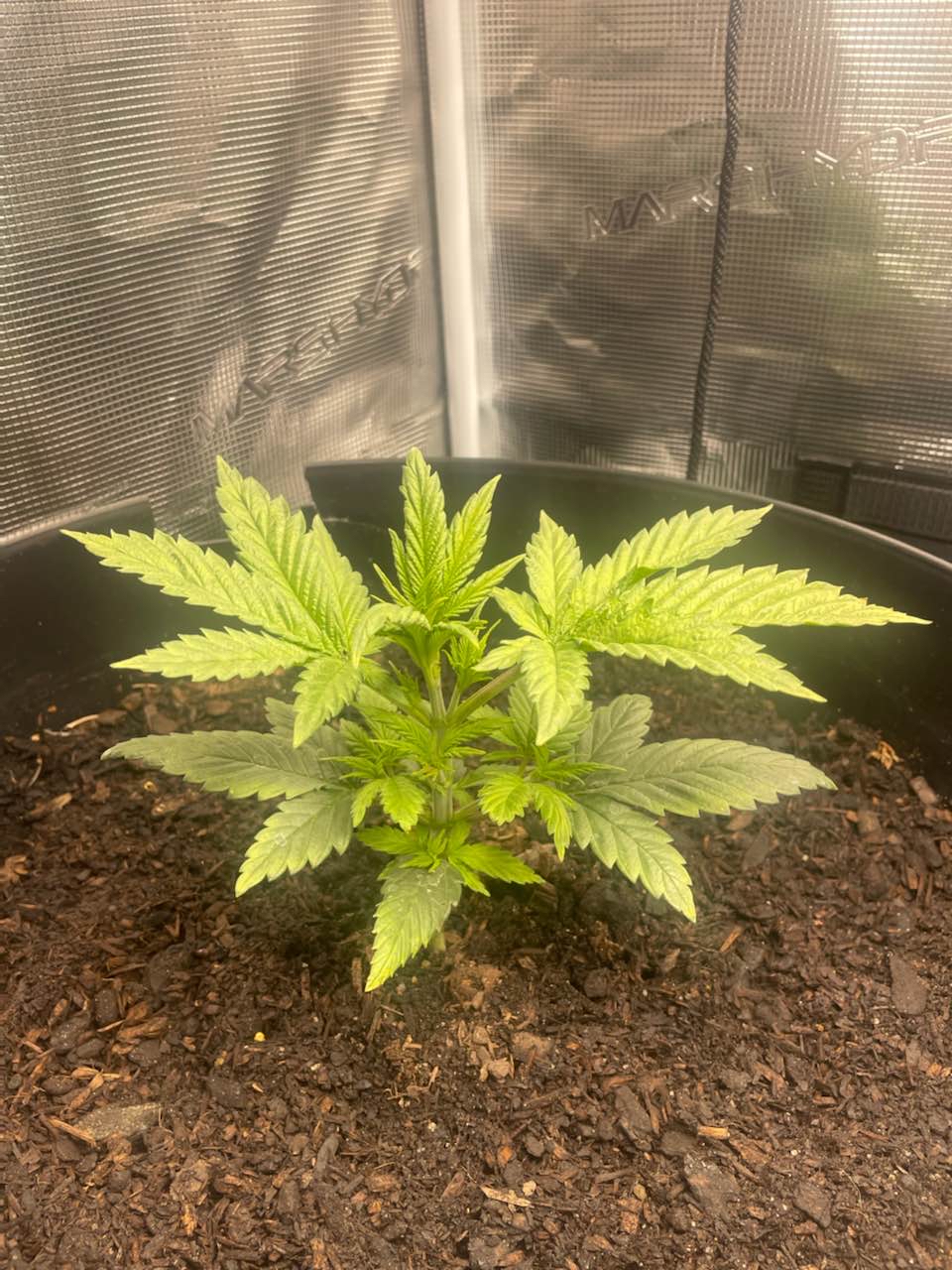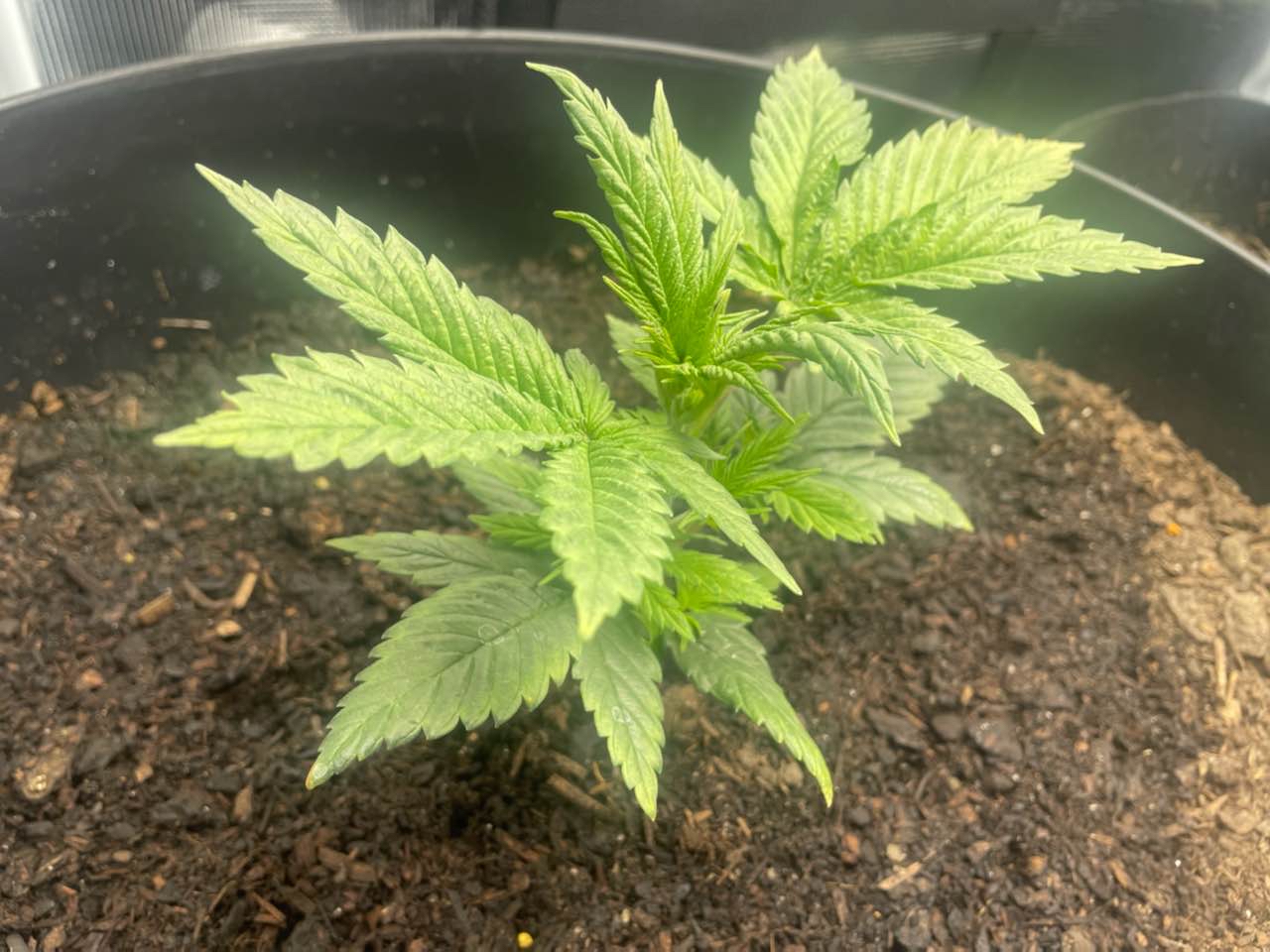 Had to cut back two nice big leaves, they where going orange at the tips. Did a little internet research and think it might be due to too much potassium or something. Gave the plant a little flush also, hopefully it was the right thing to do.
4 months ago
MrGreenThumbs Looks really healthy to me. Take picture next time before cutting, we have lots of experts here that can give good advice. You also have really strong led light, if possible get tool to measure DLI. You can burn them quite easily with that power. Can recommend Photone App.
djkdee Will do next time round and thanks for the heads up on Photone!!
djkdee Earlier today I also raised my LED light a little and turned it down a touch.
Getting a little bigger
4 months ago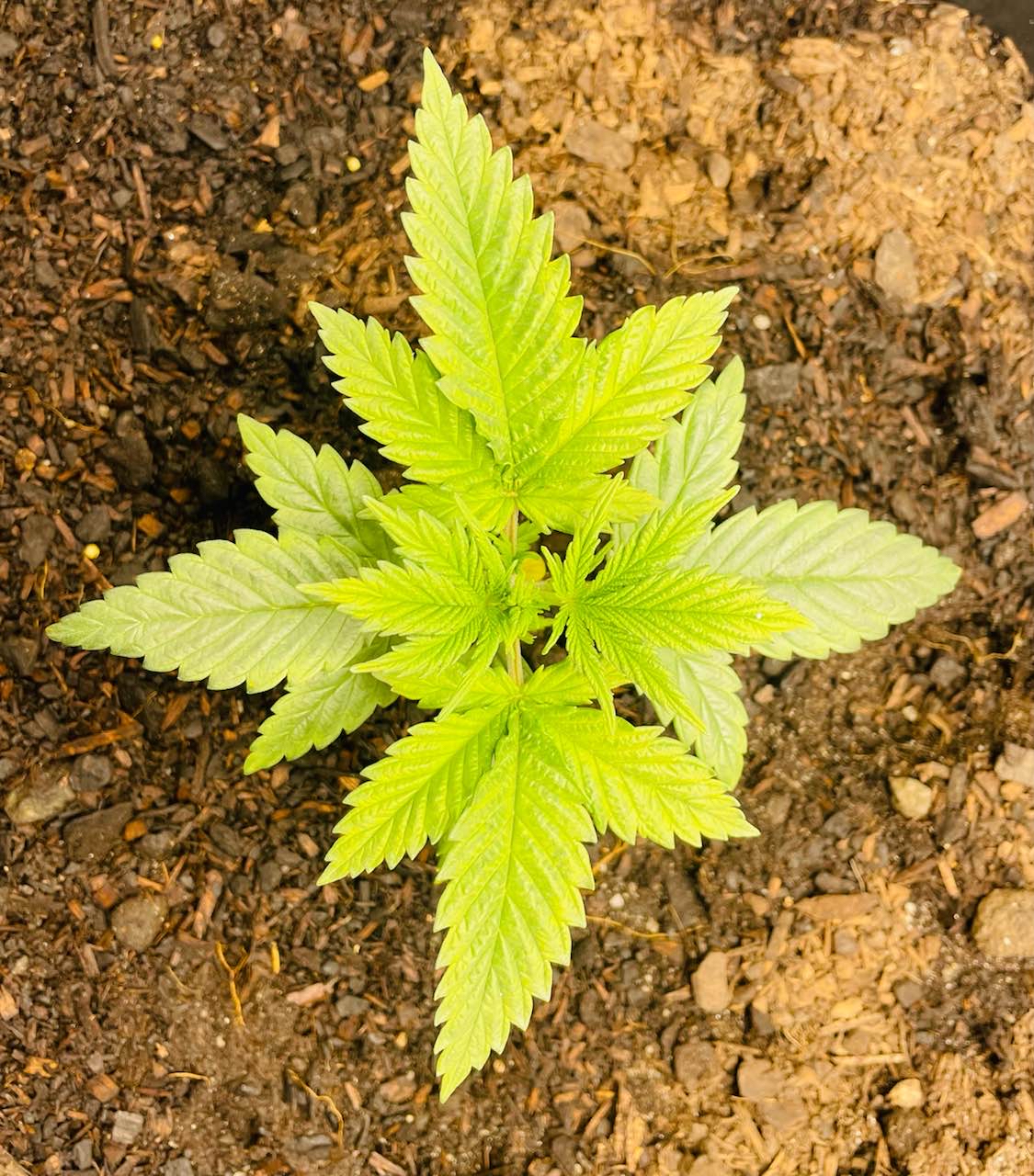 Looking good so far!
4 months ago
'Ol Lawson I think it just needs a proper feed and ph it arouns 6.5. They are not droopy
View 5 additional comments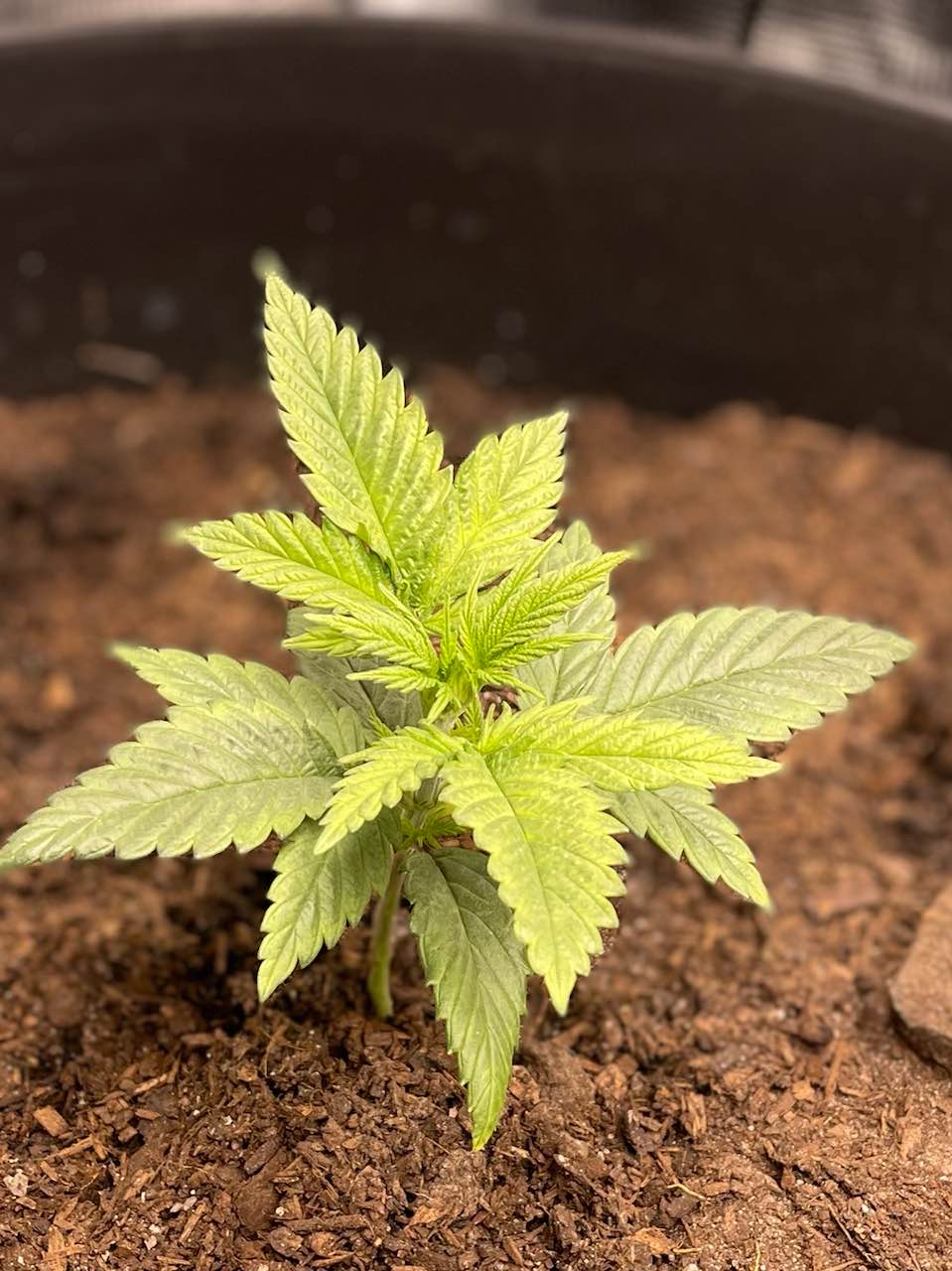 Just started feeding them some GROW RITE. I'm really looking forward to my first grow.
4 months ago