ellenc
Durban Poison (S1)
Aug 2020
5 Durban poison plants grown with a 1000 watt HPS sunsystem XXXL Dominator air cooled reflector. Inculcated soil and exhale CO2 bag
Durban Poison (S1) The Bank Genetics
Chunking up and the buds are filling in. Feeding 1X per week with Flower Fuel and Cal-mag daily
2 years ago
Feed flower fuel (1X per week) and cal mag as normal
2 years ago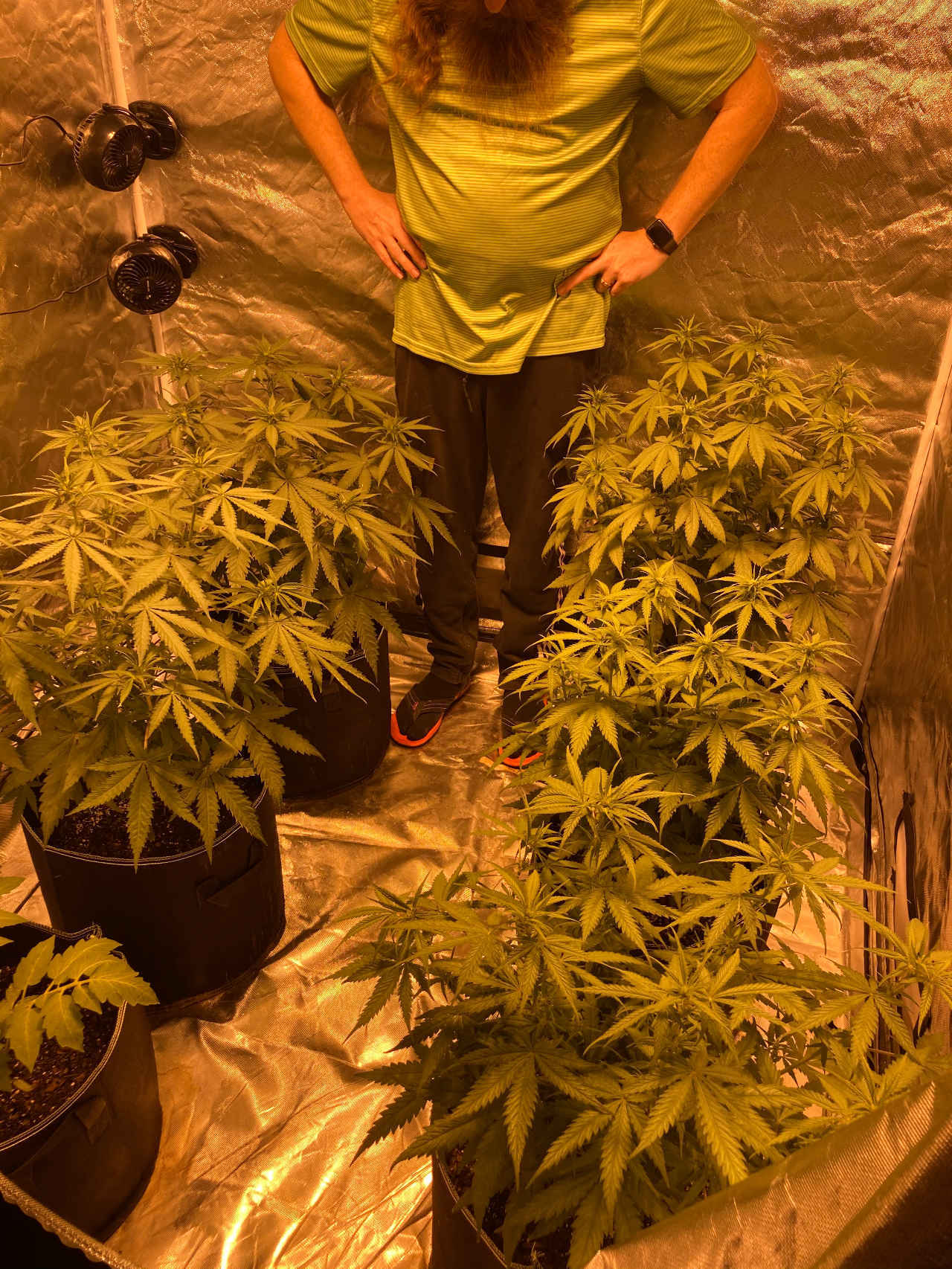 Really seeing bud sites mature 💚💚
2 years ago
Growing and drinking/feeding heavy
2 years ago
Middle of week 2 of flower
2 years ago
Yaaaay white hairs have appeared!
2 years ago
Budding up, can definitely smell the skunk in this cut of Durban Poison. Predicting another 2 months or so
2 years ago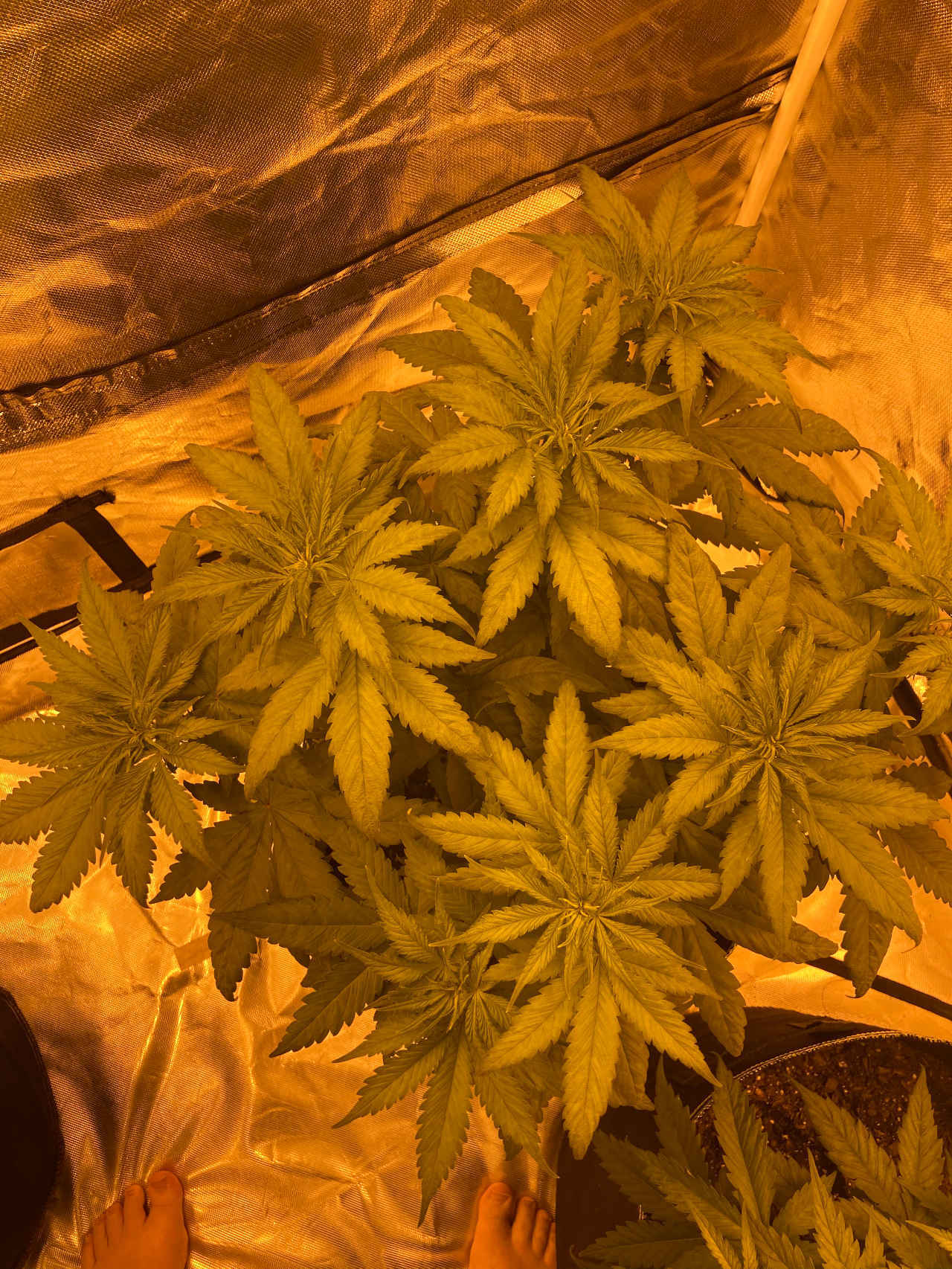 Growing steadily, may need more base nutrients soon, using Flower Fuel 1X per week
2 years ago
First round of defoliating today and started Flower Fuel
2 years ago
First day of bloom and WOW
2 years ago
Flipping lights, going into 24 hours of darkness tonight before flowering light schedule
2 years ago
Soon will turn to flower, been feeding cal mag in order to correct low levels.
2 years ago
Last day before beginning manifold. Corrected PH in water and issue seems to be resolving
2 years ago
Correcting Ph and supplementing Cal-Mag
2 years ago
Very green and almost time to Start mainline training
2 years ago
Node appearance and very green leaves, drinking heavy, watering 2X day
2 years ago
Overnight leaf size growth
2 years ago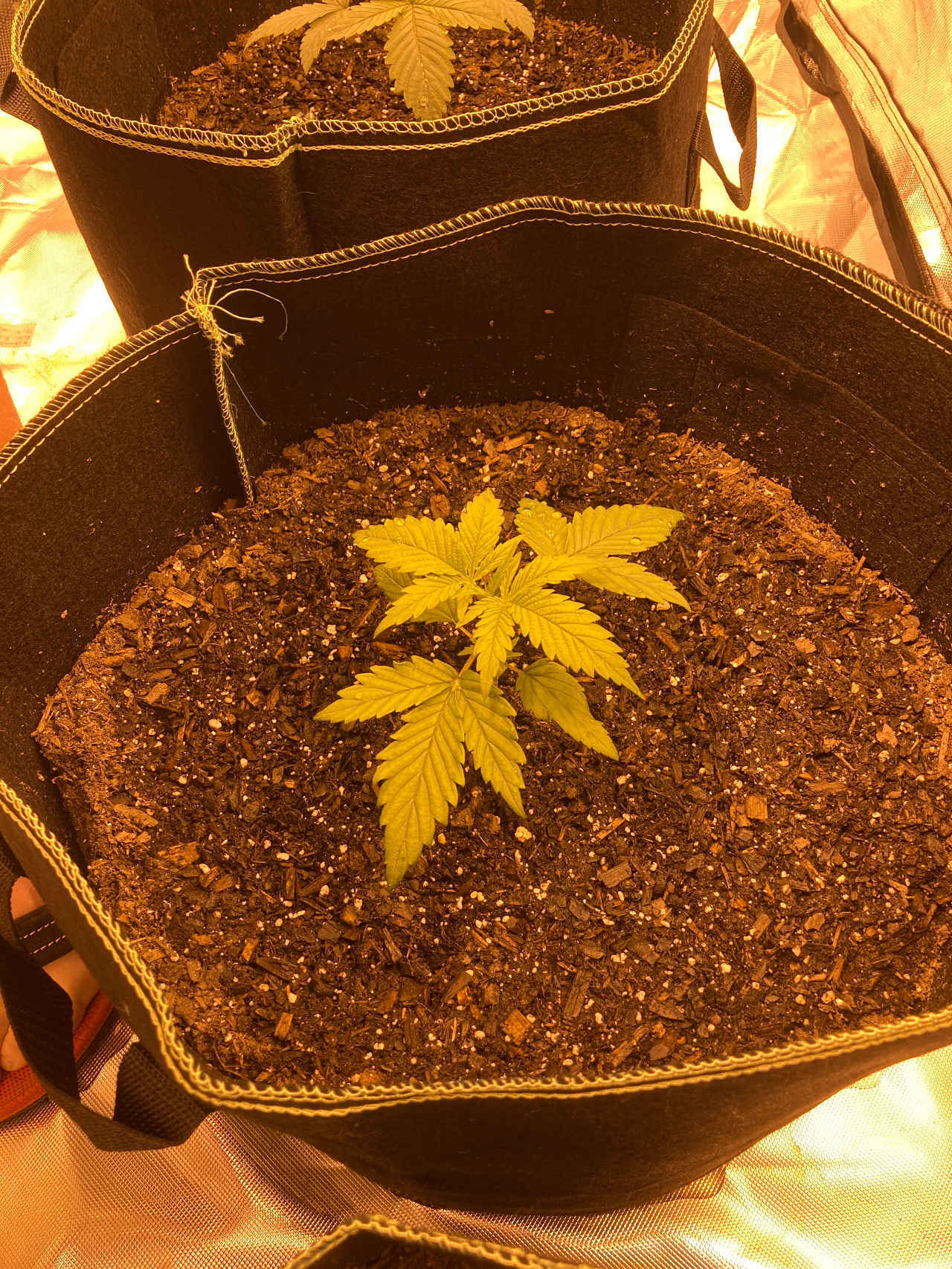 Lots of growth since yesterday, 18/6 light schedule. Main watering in AM, top off watering in PM 4-5 inches tall
2 years ago
Gained 2 nodes and leaves have gotten much larger, good color and stems are strong.
2 years ago
18/6 light cycle. 3 inches tall. Watering once a day
2 years ago