amunwrekt
Power purp/white widow C.A.S.S grow
Due apr 20
6 plants in cass 2x4 tent 2000w led General hydroponics nutes(not started yet) Water ph 5.4 in system
Gonna start flush
4 years ago
Adding week 7 nutes going into last few weeks of flower.
4 years ago
Plants are 2 1/2 ft in height entering week 5 of flower will add nutes on tomorrow 3/16 2mths old
4 years ago
The plants are entering week 3 of flower.
4 years ago
Plants are starting to show signs of flower. Responding well to HST. Root zone extremely healthy. Plants happy
4 years ago
In week 2 of flower, added week 2 nutes to 2 gAl in system. Will measure next week when flower comes out.
4 years ago
Amunwrekt Also topped this week and finished main lining one
Plants are currently 1' to 1'1/2 tall. They have been in flower for a week.
4 years ago
5 days after top and trim. About to flip 12/12 photo period to start stretching so I can train more.
4 years ago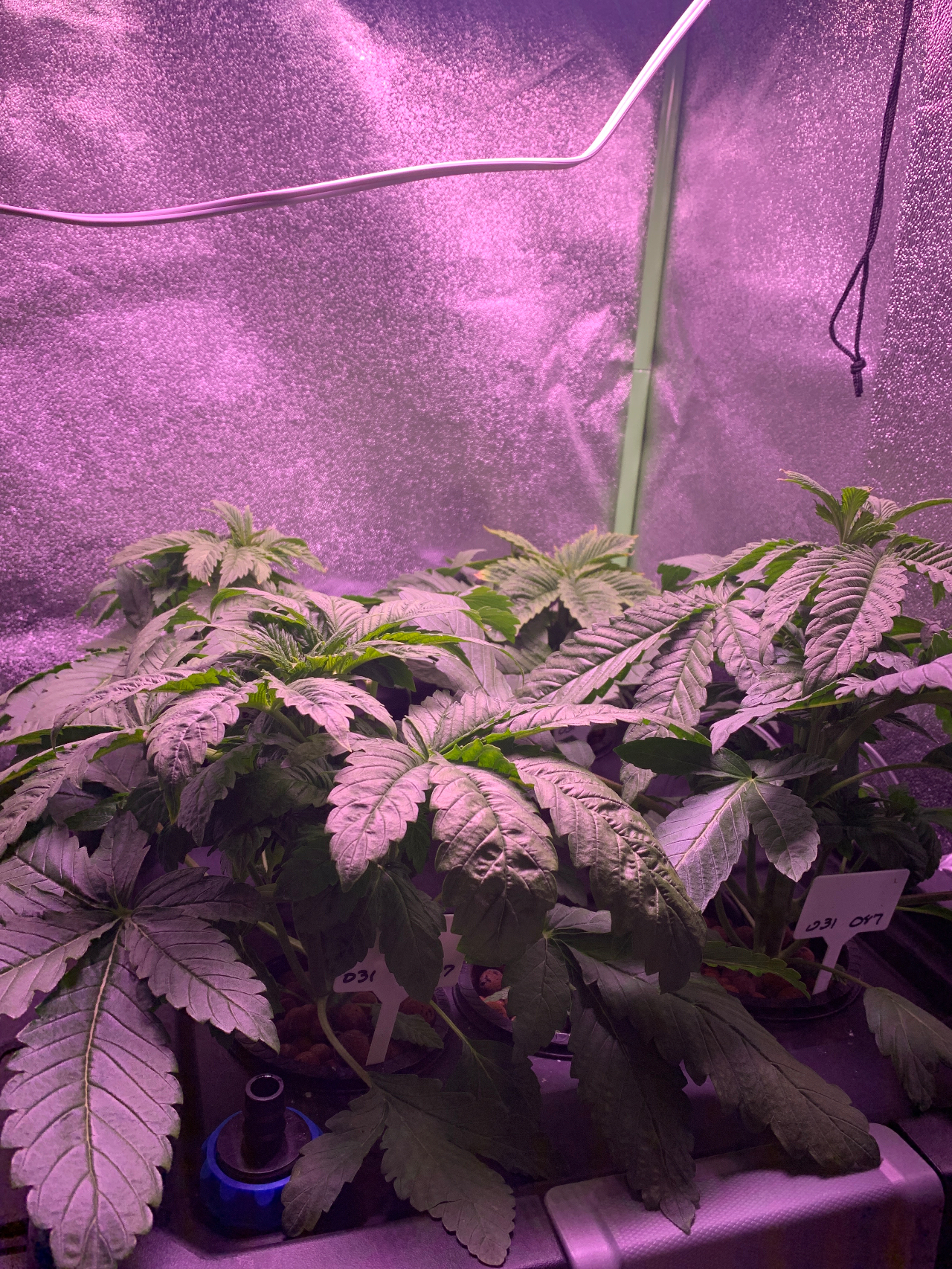 Drained cass adding 30% nutes in solution. Treating 3 of 10 gal with full strength per gal measurement.
4 years ago
Added week 3 nutes to 1 gallon of ph'd water and put in bottom feeder of cass. Plants between 4 and 6 in y'all.
4 years ago
Started nutes at 50% 3 days ago, saplings looking healthy. Also added a clone in to see if it will reveg and take root in the wool.
4 years ago
Seeds just sprouting and taking root in rock-wool medium with hydroton clay pellets
4 years ago