Pure Kush Cookies by Mamiko Seeds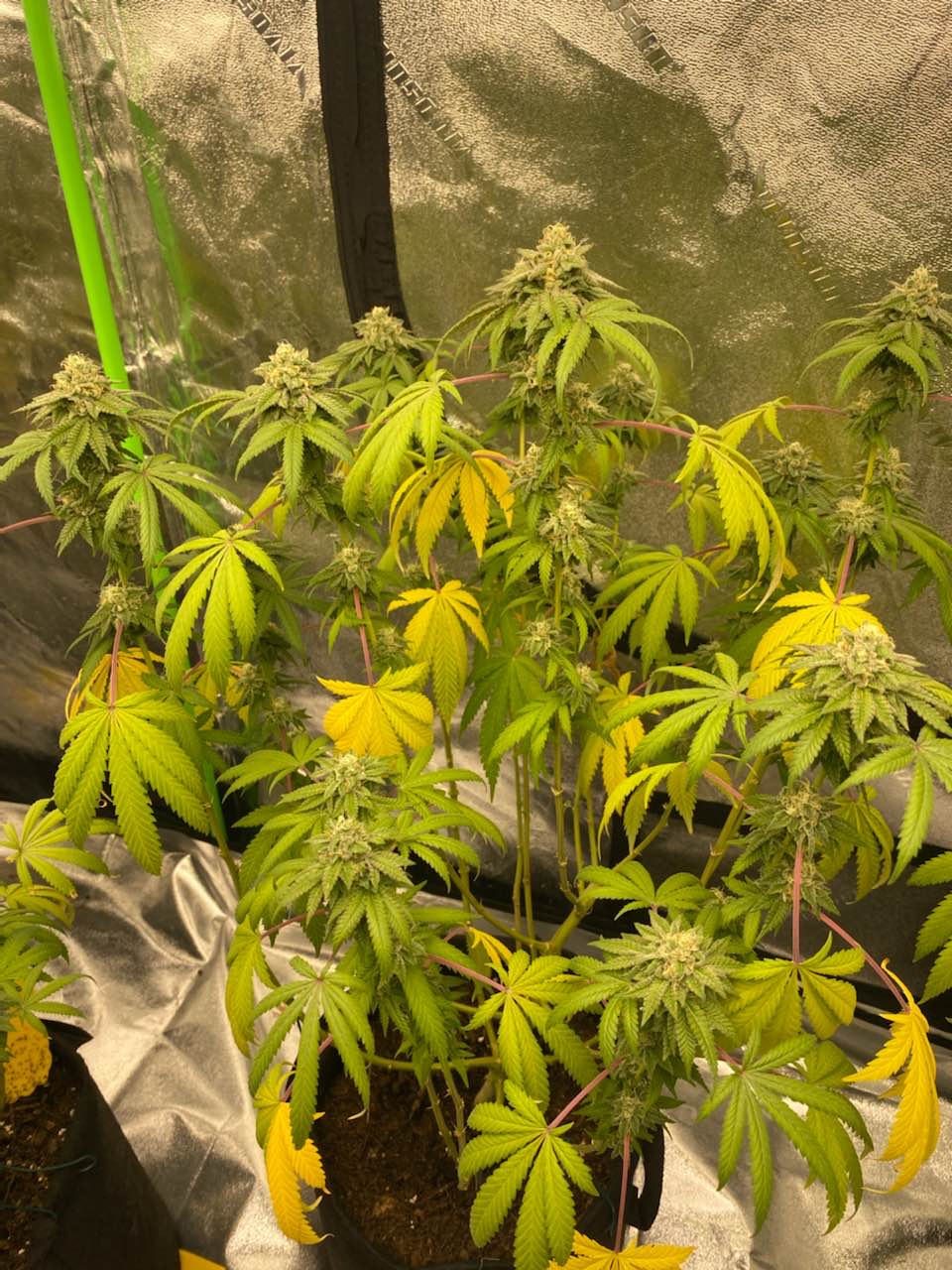 Day 5 of flower week 8. Harvesting these babies soon
a year ago
Closer look at em on day 2 of flower week 5
a year ago
Day 1 of flower week 5. A screenshot from security camera in tent. I love the view of the canopy from here. Compost tea got these babies turnt up. Bud sites have exploded with growth and pistils are running wild.
a year ago
What a beautiful sight. Day 4 of week 3 of flower
a year ago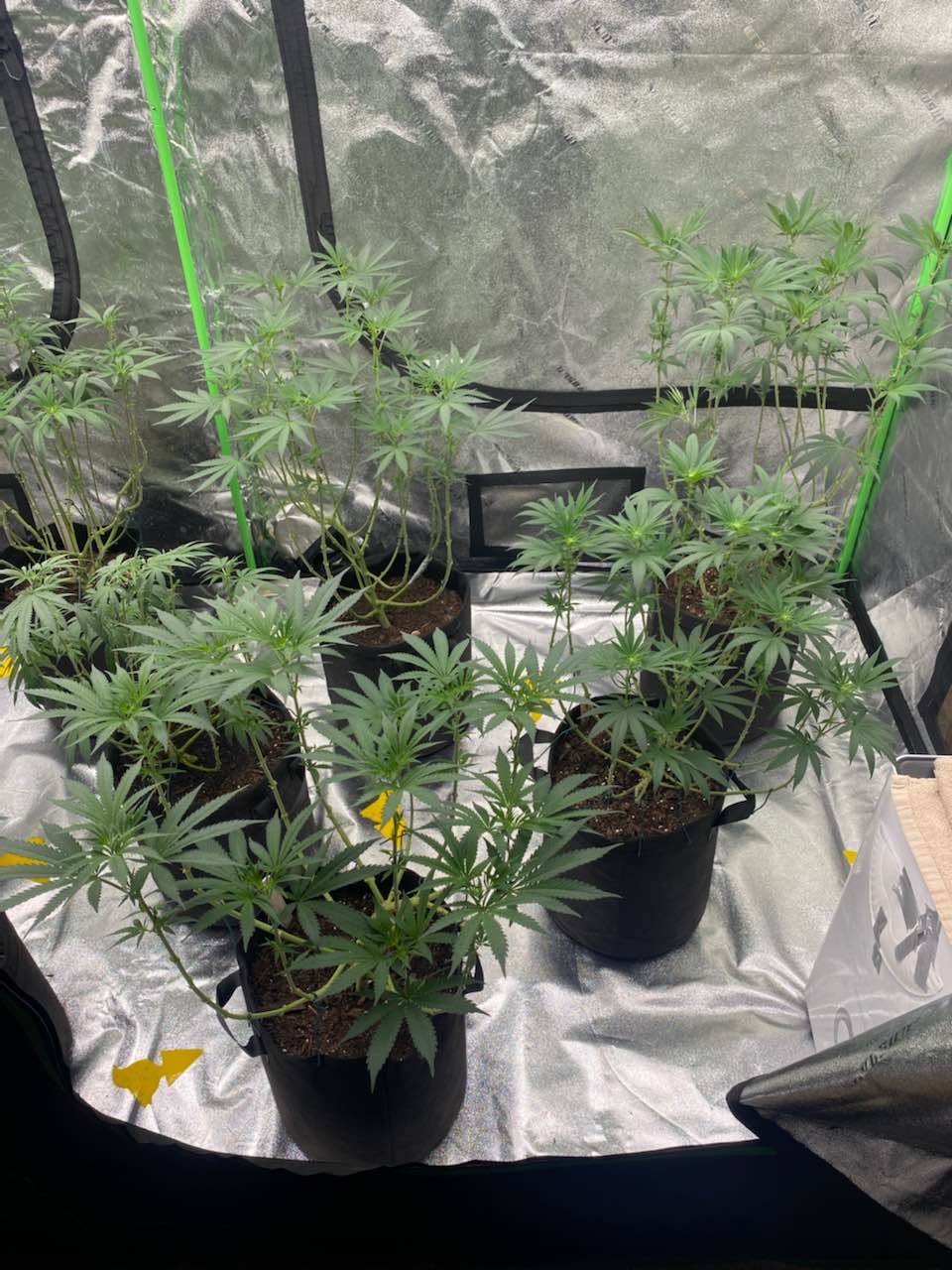 Day 5 of flower week 2. Gave them the lollipop treatment so all the energy can be focused on the top grown sites. I was feeling frisky, opened the tent and said time to get naked ladies 😂
a year ago
Day 1 of flower. Removed a few fan leaves (going to remove more in a few days), top dressed with worm castings, threw dehumidifier in tent and it's flower time! Lights go out in 5 minutes
a year ago
Been a week since LST (adjusted wires yesterday to create more expansion) & removing fan leaves. These babies have exploded with growth. Can't wait to throw the trellis in here. Canopy gonna go crazy. Also installed my new camera, love how I can move the camera remotely so I can check on all parts of the tent
a year ago
LST is underway…
a year ago
New set up complete (AC Infinity 4x4 with PHLIZON FD4500). Pure Kush Cookies moved to new environment. Did first round of defoliation today, will be topping and LST this week.
a year ago
Moved all the babies in one tent (new set up under construction). The Notorious THC (the top row) responding good to the LST and looking full. The Blueberry Muffin (middle row/furthest to the left) doing her thing as well as the Mystery Bud (bottom row/furthest to the left). The Pure Kush Cookies are growing beautifully and will soon be topped but I won't be doing any training to these other than that
a year ago
As you see, no more wilted plants. They all responded good to their new pots and soil mix. Looking very green and it has me excited to follow their journey. Haven't did any training on these babies, waiting a lil longer then I will LST and top them.
a year ago
Spottem Pottem Thanks. Wish I would've started them in bigger peat pots so they be bigger by now but it's all good, they finna take off and show out.
In their new (5 gallon) pots. Let's see how they react to the compost and fox farm
a year ago
5 Pure Kush Cookies thriving. 1 one didn't take off properly and been acting like it's dying so propped her up and tryna be patient until I figure out what's going on. 1 got some yellowing on the leaves but I think that came from lack of humidity and water so I adjusted humidity and watering so let's see how she responds. The 2 long ones doing great despite giving me a scare in the beginning (came home and found them slumped over) looking forward to seeing how these beauties turn out
a year ago
2 sprouted tall and needed repotting, 2 sprouted and will be repotted soon, and still awaiting for the other 2 beauties to arrive at the party
2 years ago
Repotted and placing under the lights. One grew taller than I would've liked it but she going to be ok
2 years ago
2 ladies showed up now I'm waiting on the other two ladies to arrive
2 years ago