Coffee cake x Do Si Do seed run 1
Spring 2021 - fresh built room
This is as pheno hunt from seed that will decide which I keep as a mother from these coffee cake seeds. I plan on maintaining a 2'x4' tent inside my space that will hold mother's and clones. This grow journal will include the flowering plants, clones taken from these plants and the reveg process, as well as the general day to day process and results of the hunt. Edit: just added a collage of right after the flip to flower, and today
Coffee cake x Do Si Do reg seed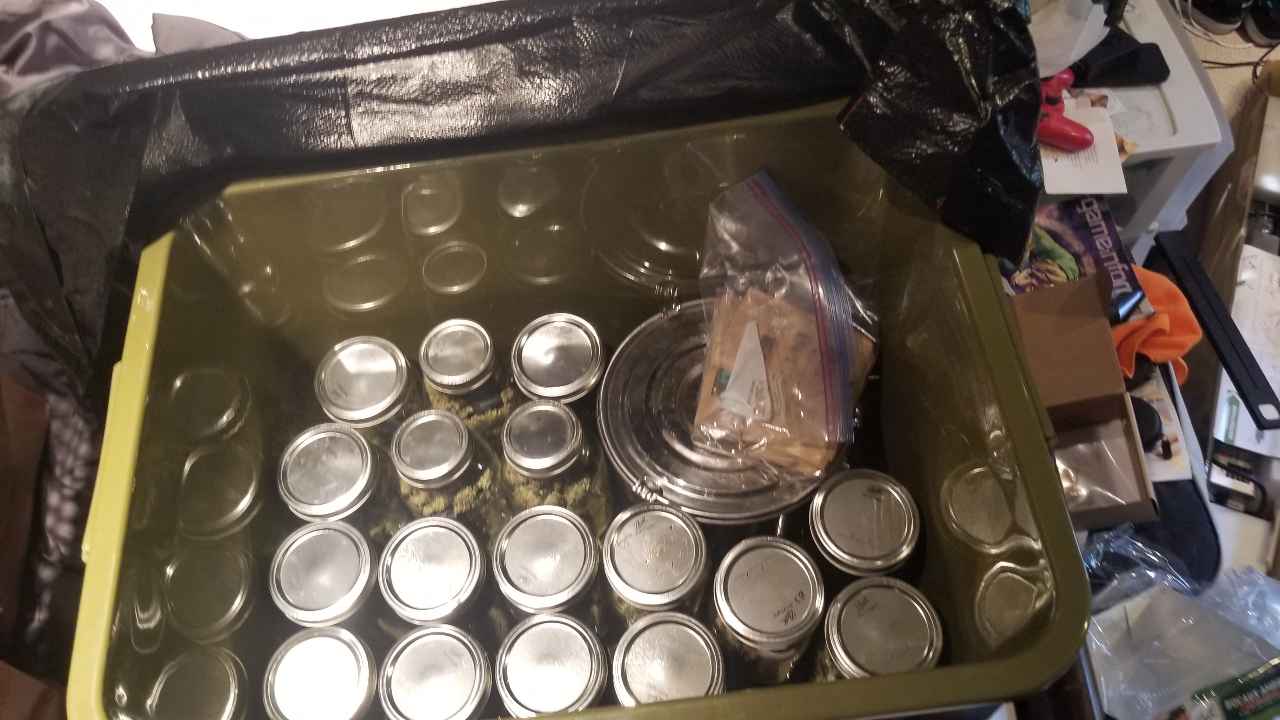 Again with life craziness, this update is late, but the harvest came down successfully. All plants cures well with only one small 1"x1"x1" patch of bud rod due to overly slow dry. Final dry weight was a little over a pound in total, with 10 mason jars of dense buds to keep as smoke. The other 7 odd jars of mids I will be pressing into flower rosin. Stay tuned for final cure photos and the final flower rosin! Here are some from the end, the trimming, and test pressing and an uncured bud before I started jarring
2 years ago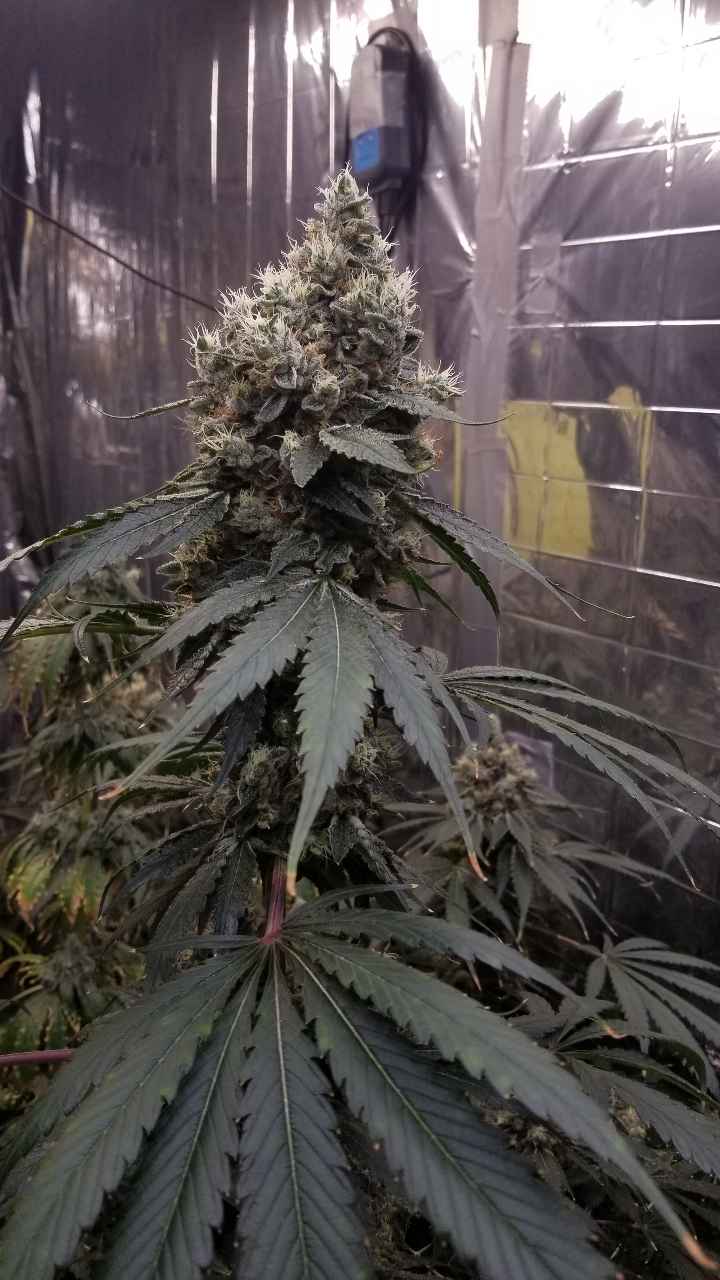 Finishing up week 8 strong. A few plants are a bit behind. Overall looking good. Definitely entering the harvest window on some! Should be down in the next 2-3 weeks!
2 years ago
grandgrow Not sure why I didnt see this earlier, thank you!
View 1 additional comment
Week 5 of flower is going well so far! A bit of fox tailing, but they seem to be fattening up so I'm not too worried. Smells like vanilla frosting and skunk! Very sweet
2 years ago
Life was crazy for the past few weeks, so no updatea. That said, the flowers are really starting to bulk up now! There was an accidental drought as well, and while the dried/dead material has been removed, some of the smaller plants may not make it. The largest ones seem to have exploded in bud growth right after, so im noting drought stress as a plus with this strain lol. Cheers till next time
2 years ago
Family photo update day X'D. Everybody is together while I build a new shelf for the tent
2 years ago
Mystrain420 Everyone's looking great. Like the shelf system, looks like an organized setup for perpetual
grandgrow Thanks brother! That was the idea. Should be enough room to veg and train some plants, with plenty of room for seedlings and clones too. Should be interesting dialing it all in!
Mystrain420 Yea that's the great thing about that kinda setup, you can run the same strain multiple times to dial it in while still starting new ones.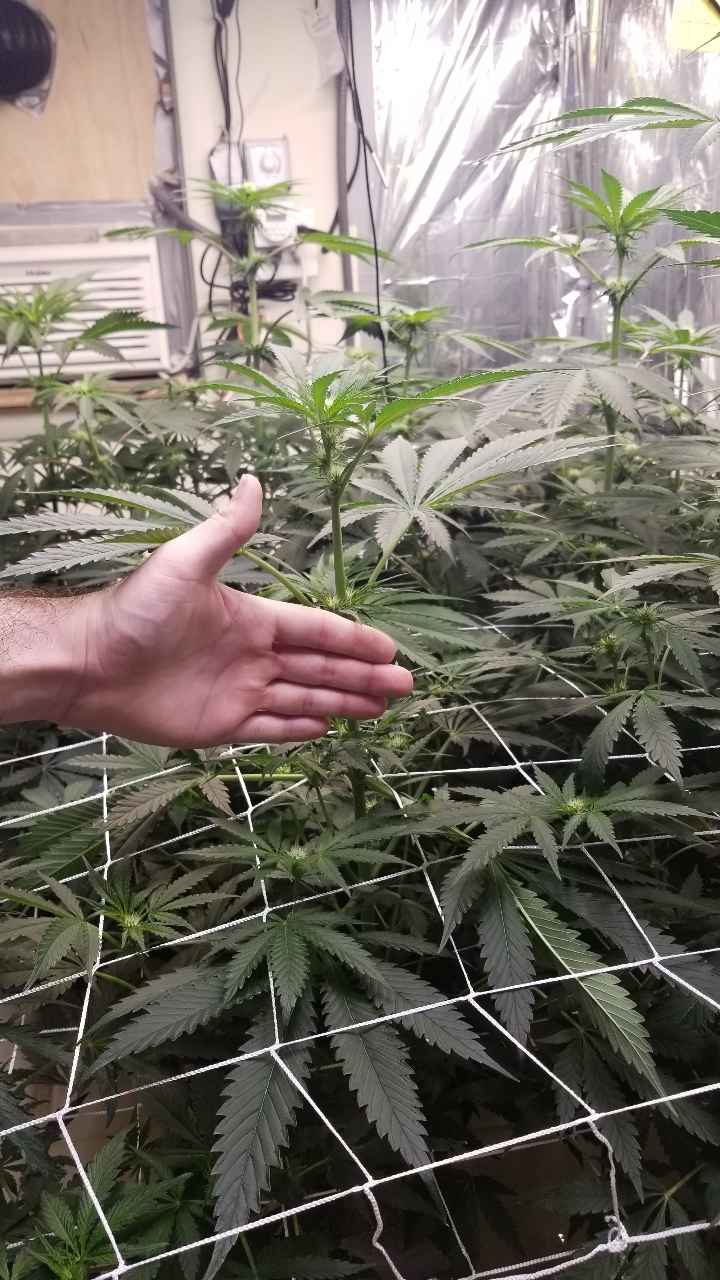 For the most mature plants, seems like stretch is slowing down. We are seeing more buds set in, and some plants are starting to frost up. So far so good, seems like we are between weeks 1 and 2(ish) as far as their growth patterns go, so im estimating 7 more weeks or so, though could be as long as 9 more. Cheers till next week!
2 years ago
grandgrow Very true. Thanks Mystrain420! Some are a bit farther ahead than others on the table, but they are starting to catch up. Should be Interesting to see how the week progresses
Mid week- check in shots! More preflowers as well while the stretch keeps on keeping on
2 years ago
Mystrain420 Killin it. They're looking great, rite in track and I'm loving the stretch 👏🏾💪🏾
grandgrow Thanks Brother! Next update coming later tonight. I put up another net, did a bit of light supercropping and re sorted a bit. So far so good
Today the girls got a very light defoliation (mostly stuff filling up underneath the net, and 1-2 arms per plant that wouldn't reach the net). The arms were (hopefully) turned into clones to preserve these happy plants. That said, with that light defol and tuck, you can really see the bushy results of the last few weeks of tucking. We are also starting to see some buds setting in on the most mature plants. Looks like this will be great so far! The last pic is two weeks ago vs today, first two is before and second two are after defol
2 years ago
grandgrow Thanks brother!! And hell ya. Will update again next week
9 days into flower, the stretch is still going and there are some female pre flowers around! I have removed 4 males so far. Two plants are still too early to tell, and all others are female! Also, I put everyone through another serious tucking. Once we have passed day 14 i will start pruning the flowers that wont make it to the net. After that its defoliation as needed after day 28 or so. So far the plants look happy and healthy, with some small amounts of algae and a small amount of nit tox evident on the leaves from the first day of 1.8ec feed. That said, all new growth and the majority of all plants look great. Cheers till next time y'all
2 years ago
(Farmer)John Beautiful plants bud! But come check out my latest post and let me know what you think! I'm more or less looking for tips and stuff for how far along they are!
View 3 additional comments
3 days away from 1wk in, the stretch goes pretty well. I will be installing a second net, and continuing to train through the first layer to best support the hopeful girls. So far no signs of sex. That said, in general they seem perfectly happy. I will post some detail pics in 3 days to help show the effects if tucking the arms that are rising up through the main fan leaves. This is the first time I've tried it as the sole training method (while the net is here, it is not a scrog) and it's been really cool to see the effects. Cheers y'all, till next time
2 years ago
Everything is looking great one day in. I went ahead and put up a net tonight, then took out a small number of dead leaves and sorted everything through. I will likely add one more layer in a few says depending on how these go. Also, brought ppfd up to 600 flat across the canopy. Will likely lower the lights incrementally starting a few days from now (unless they try to stretch too much). Other than that, smooth sailing so far. The lights are a phlizon 480w and a meiju 320w QB in 3500k with the 550nm . Also, just want to thank mystrain420 for the valued input so far!
2 years ago
Exciting transition day! Today I took care of the light leaks (from my humidifier and the gap around the AC, as well as installed covers on LED indicators), checked the solution, and checked for pests before changing the light schedule. Tomorrow will be the first 12hr night cycle! It seems like these girls could sense the change in the air, all the intermodal branches on the bigger girls exploded last night. Looking like we are set for a strong flower cycle so far! Also, after measuring the ppfd across the table, we are between 500-600ppfd at the height of the plants, with the last runs getting about 480ppfd. I will be swapping one of the runts into the center, to see if it wants more light, or less, as the one of the two almost seems light stressed. I will leave one on the outside and one on the inside to see how they react over the next few days of transition
2 years ago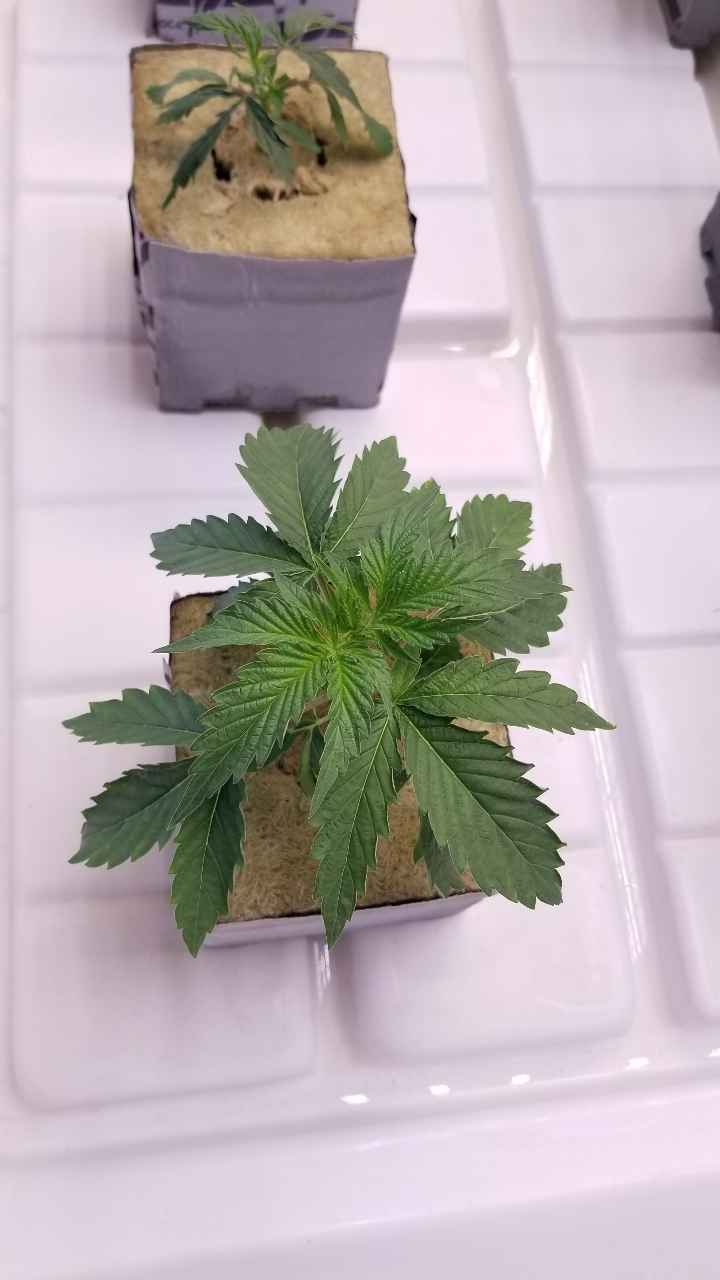 So far everything is turning around. Tonight I am swapping the res, and doing a bit of clean up in preparation for the flip. I will be flipping tomorrow if all goes well! Hoping we have a bunch of females, but only time will tell now, as nobody is really showing signs so far. Flip update coming tomorrow!
2 years ago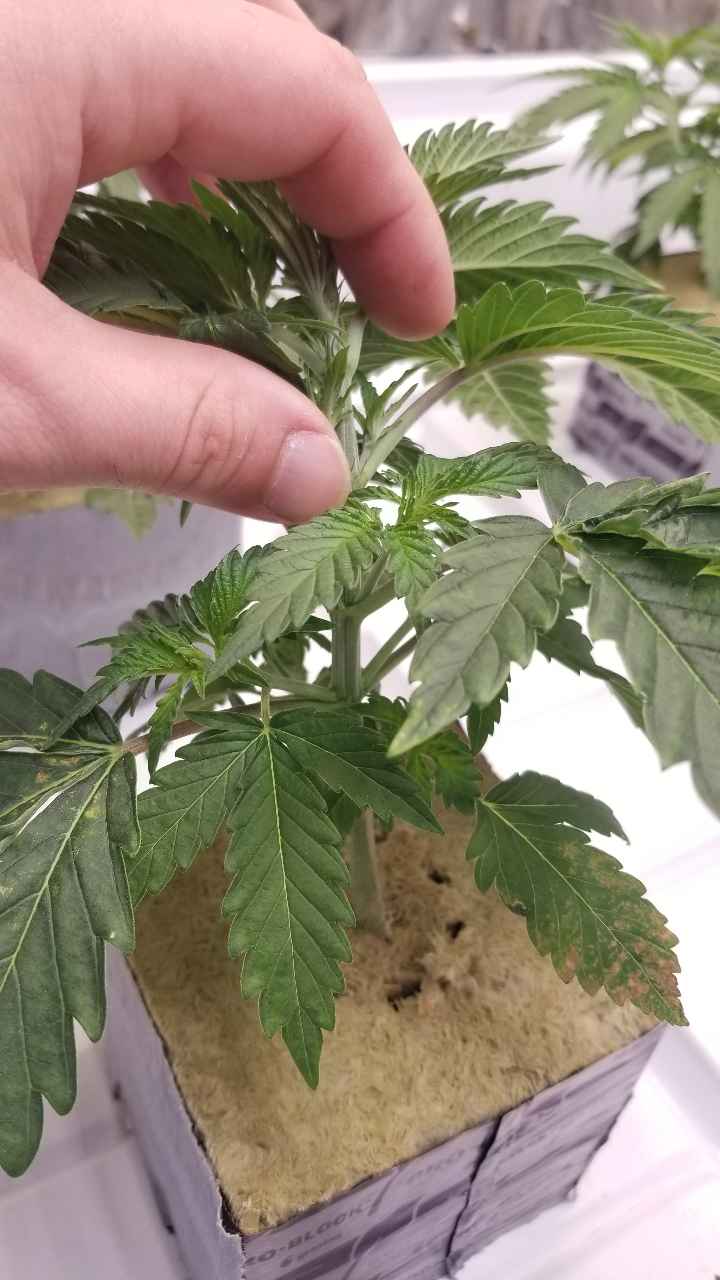 Ok, post- swap night update. Table is clean, plants are looking happy, and res is at 1.3 ec (1.1ec feed) ph 6.0 to start the week. I plan on sealing up light leaks, and flipping this table tomorrow. I will likely trim these new arms into clones sometime 10-14 days from now as these all explode. Wish us luck!
2 years ago
Mystrain420 Looking really good, lots of internodes. Maybe throw the runts in the center for more light. Using anything for support when the stretch?
grandgrow That's a great idea light wise. I'll flip them around a little bit. And so far the plan is not to if I can avoid it, but I may need to drop a net just in case for structure. I have 2x2 and 3x3 square size netting to throw up, just need to attach some side posts first. I did seal the light leaks off, and change the timers today, so first day of flower post will be tomorrow instead
Mystrain420 What kinda light u using? When do u take your clones?
View 3 additional comments
Another big update post! The plants are finally getting a veg light cycle, I'm running 18/6. I've also lowered my humidity this week, and am feeding 3 times a day currently. The past weekend brought a pretty good jump in growth speed, but also some weird mold looking growth right after I introduced a night cycle. I killed it and inoculated with neem (everything) before checking the water before first watering. So far things are looking good. We are likely looking at one more week of veg after this one tops, if I top the rest of the plants. The older plants have also been cleaned up, as after a ton of flushing (like a gallon per plant per day through their 4x4 cubes), they really started bouncing back and growing their new shoots/leaves
2 years ago
Mystrain420 Could the mold be growing from colder temperatures at night in the moist environment. Maybe check the night temps. They are looking better. Will you be using an automated watering system for flowering?
grandgrow Its definitely possible. I increased the night temps, and lowered their humidity by introducing hour long periods where it burps the room for 10 minutes, then off for 10. Then it rests for an hour, and repeats the cycle, alternating between a cycle period and an "auto period". Temperatures were around 75-76 at night, daytime is 78-80. Nighttime humidity would rise to 75% or so, and that to me seems the smoking gun, but not sure. After a few days of lower humidity the plants are drying off just a little too much, and shock a little bit. I've added one more watering so far. Next update will be tomorrow. All that said, there is no more new mold growth so far! Also, to answer your question, I do plan to continue to automatically flood the table. Next cycle I will likely install a drip system to better drive the growth though
Mystrain420 Ah that's what I was referring to a drip system. 75% I'd say is definitely the culprit, it hit me early this year during the final winter months. I think adding a watering or two will be worth it if it allows for higher temps and lower rh at night. Have you considered the green rockwool covers? I know the use for them is to prevent algae but could they be used to retain some moisture while increasing temps around the cubes. Theres a grower here named AndyMac he's been doing this a few years, not sure if he's still active but if so he'd be a great resource
View 2 additional comments
Checking in. Tomorrow is res swap day. Everything is growing fast except the older stunted few. The self topped seed is doing the best out of those, and is starting to look healthy. Its self top has reached the level of the main, and new nodes are growing in under the main. Looks like she will be a bush for sure. The rest of the older seeds have grown new tops after their first topping, and seem to be doing well. Everything on the table will likely only be topped once, as I will quickly run out of space width wise. That said, the older ones were topped to help keep the staples total canopy even, making light easier to manage with the strip light and QB. Cheers y'all
2 years ago
After letting the room ride (mostly, had to tune the system for more heat today), everything is looking pretty good. Going to keep it up, and maybe raise ppfd and feed next week. Right now they are getting 500ppm Jack's 321, hydrogaurd, great white, silica and cannazyme, once every 8 hours. Lights are on 24/0, though I will be changing to 18/6 or 16/8 friday
2 years ago
Just a check in after the first day of true flood/drain. Everything is looking great. I topped the tallest plants, and adjusted the blocks under the res (drain slope) slightly, then checked ph. It did shift a little bit, though that was to be expected with the airstone and pump. It may be overpowered, though this is day 3 or so of this reservoir, so it may still be leveling out. That said, just wanted to though a few results of day one up there. It feels great to be running this properly and see the plants respond in kind
2 years ago
Update time! While I was successful in keeping the plants alive while stuck waiting on shipping, some are showing different deficiencies. Now that that Jack's has showed up and o have the rest of my regimen, I set up the tent and table reservoirs with their solutions, circ and air pumps, then set up the new watering schedules and prepped the next batch of seeds. It's been a productive day, and even better, while the old growth has turned a bit odd, the new growth looks happy to far. Woot woot!
2 years ago
Mystrain420 This is cool and jacks is definitely proven to be great for this. You should check out greengenes garden on YouTube he uses jacks and his plants are amazing. Good luck 👍🏾
grandgrow Thank you! I'll keep you updated. greengenes is a great inspiration. Thanks for the recommendation!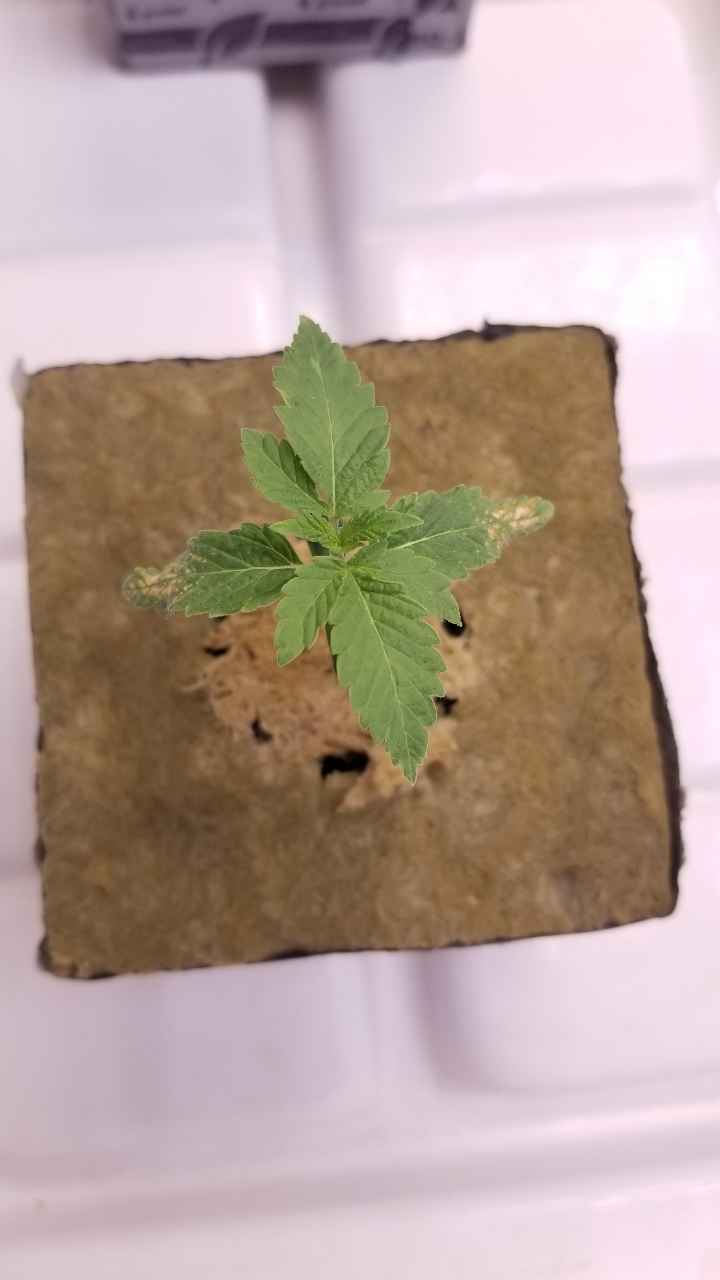 3 waterings into the revised cycle and everything looks like it is responding well. Next seeds are in shotglasses too! I will be starting a companion log tonight when they go in their starter cubes. Also, all the 6 node seedlings have been topped. here's to hoping the rest catch up over the next 14days
2 years ago
Now that the tray is happy, I'm working on cleaning the tent. Plants are looking great. Top feeding every other day or as needed, with the general organics go box nutes, adding cannazyme, blue gold hydro, great white, and power sci.
2 years ago
grandgrow Also updated the room a bit. Drilled a new hole for the tent exhaust and installed the other wall fan
Mystrain420 Looking good, I'm very interested in following this grow 👍🏾
No real changes, just felt really good about the look of everything in my veg tent today
2 years ago
The remaining 6 plants from the first round are doing well! They have been given GO grow, and some hydro additives, with lemon juice to lower ph until I go to to the store. They are also back in the tent with the next round of green beans while I clean and prep the table and res so I have a fresh start with Jack's 3-2-1
2 years ago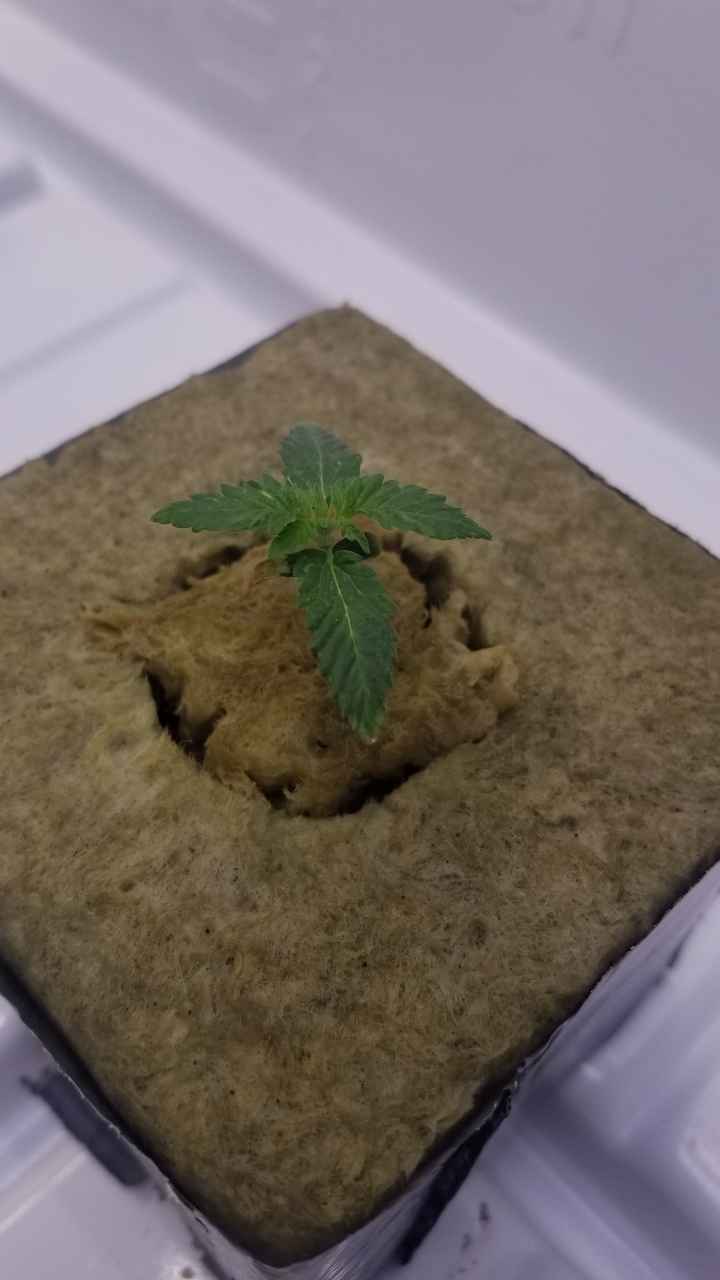 Planted the seedlings in their 4x4 cubes after the roots poked through! Temps have been lowered a few degrees to help the reservoir. Hoping to keep them happy for another week or so till their next feed
2 years ago
Finally built the main table. I fed the seedlings with more of my current solution, and domed them after setting up and testing the table. This setup will not be finalized and flooded until tomorrow when I can feed the reservoir
2 years ago
So far the the res ph has stabilized and slowly bloomed in ppm as planned. I finally have a swing of .1Ph, as opposed to the previous swing of 1.1ish. Over the weekend I experimented with different ways to ventilate the tent and maintain the proper environment, and eventually set up what I have now. An inkbird humidity and temp controller controls a small homemade bucket humidifier next to the reservoir inside the tent. It also controls the fan inside the top of the take exhausting air. With that set up, I have a steady cycle that burps the tent (replaces the air) every so often while mainting the range sought.
2 years ago
Well, only two of the seedlings from the first batch look like they will pull through. They have been transferred to the freshly built table to see if they survive while the next seeds germinate and I tune the solution strength and mixing schedule for the current nutrient experiment. The goal is to keep humidity in the 60s and temperature in the 70-80's
2 years ago
No photos today. That said today I finally watered (completely flushed the cubes to hopefully help fix the previous ph issue) at a correct ph (6.4) with 100ppm nutrient solution. I also set up the flower area lights and temporarily set up the seedlings there to work in a more open space while I prep the next round of seeds and work in reviving the shocked current round.
2 years ago
Seedlings have started to grow their second leaves! I also have one that grew twins! I put in the table I built for the eventual flood and drain system as well. For now the seedlings live on a 1020 tray sitting above the humidifier bucket, with a fan circulating the air throughout the tent. Temps are between 78 and 83 degrees at the pot level, and humidity is between 60 and 80 percent. I've been trying to avoid overwatering after noticing a slow down in growth from an accidental over exposure to light. I may end up moving these to the flower area temporarily as they may have a better wet dry cycle in an environment with a higher possible temperature (more wattage in the room)
2 years ago
After a few days in the plastic bag, my seeds were ready before I was. I decided to try starting the seeds in rockwool cubes because it's what I had on hand. After that they went into the veg tent, sitting on a bucket until I'm done putting the top on the table that will go in this tent
2 years ago