thetrunkofmyslab
O. G. Kush Auto
The first grow
One O. G. Kush plant in a 6 gallon octopot filled with sunshine advanced premium coco coir blend and using Bloom organic liquid nutrients.
The buds are still swelling. The scent is gassy and skinny. Lots of the white hairs are turning brown but the buds still don't look big enough. Should I wait another week? The colas look great but the lower buds look like they need time
3 years ago
Metalriot Get a jewelers loop and check the tricomes that's the best way. Once the tricomes go from clear to cloudy you can harvest it. Or you can wait till a few of them turn amber, but don't let all of them turn amber because you will have sleeping meds lol
TheTrunkofmySlab I'm waiting on it to come in the mail now. I should have ordered from amazon. eBay is slow as f*ck.
More hairs are turning brown
3 years ago
I'm not sure if I should Harvest now or give it a few more days. The hairs are still pretty white and the buds look like they are still swelling. Should I chop or should I wait?
3 years ago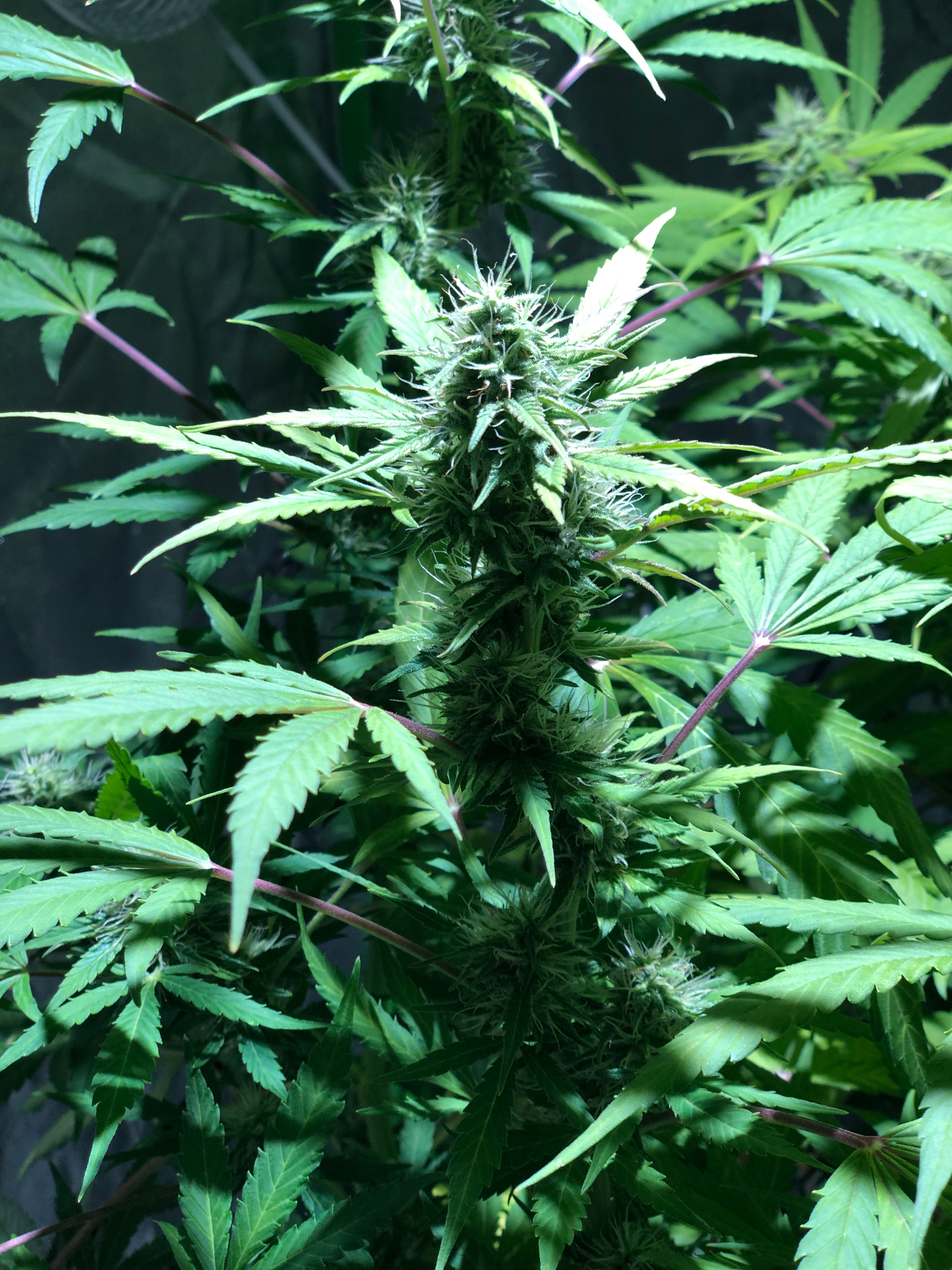 I think maybe one more day and it's coming down
3 years ago
Looks like the plant is almost ready
3 years ago
Buds are getting bigger
3 years ago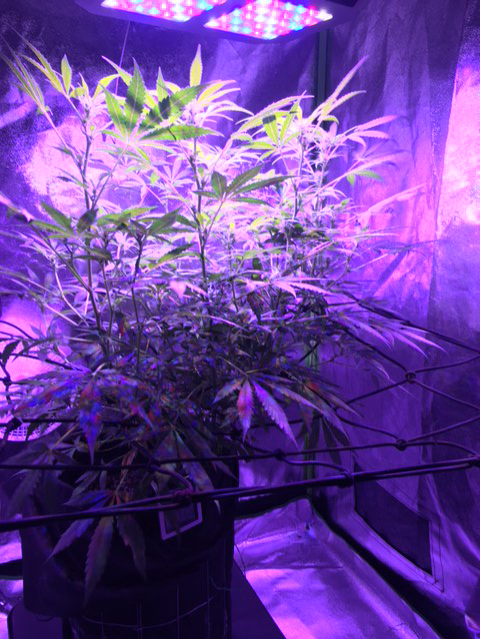 Lower leaves are turning yellow and dying but the leaves in the light look great.
3 years ago
Good ol' stretch
3 years ago
Buds are forming nicely
3 years ago
Still blooming
3 years ago
Week 2 of flower
3 years ago
One branch that was damaged still hasn't bounced back yet. Should I remove it or leave it there. I added a net to support the new budsites.
3 years ago
TheTrunkofmySlab I think I should remove the limp branch but it may still come back to life. Should i remove it?
The plant is growing but I'm noticing some deficiencies
3 years ago
ferris Stop LST until you correct those deficiencies
TheTrunkofmySlab I gave the plant a fresh dose of flowering nutrients and it bounced back. There was some damage from the lst that I did before seeing your comment. I'm trying to save a branch that cracked near the node at the stem.
Still doing low stress training
3 years ago
Help!!! I found some spots on my leaves and I don't know what they mean.
3 years ago
Beginning LST. Added a fresh dose of nutrients and water to the res
3 years ago
The plant has 3 nodes now and it's second set of true fan leaves.
3 years ago
First real fan leaves
3 years ago
Just a new pic.
3 years ago
I haven't measured but she's still growing great.
3 years ago
Added nutrients to the res because the base of the leaves looked a little yellow
3 years ago
Plant is developing nicely. I really like this octopot
3 years ago
New fan leaves developing
3 years ago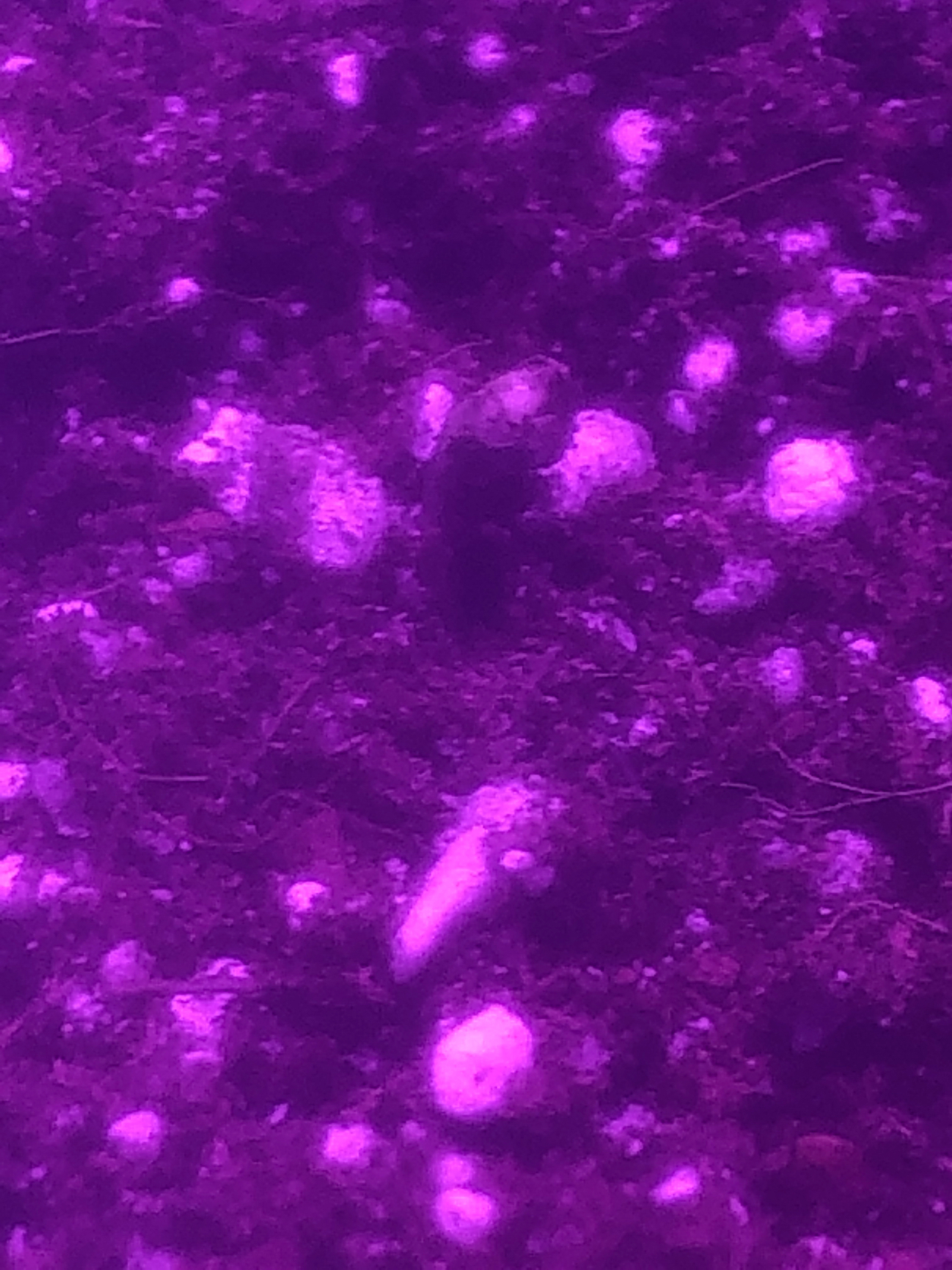 Seedling sprouted
3 years ago
Seed planted. Awaiting germination.
3 years ago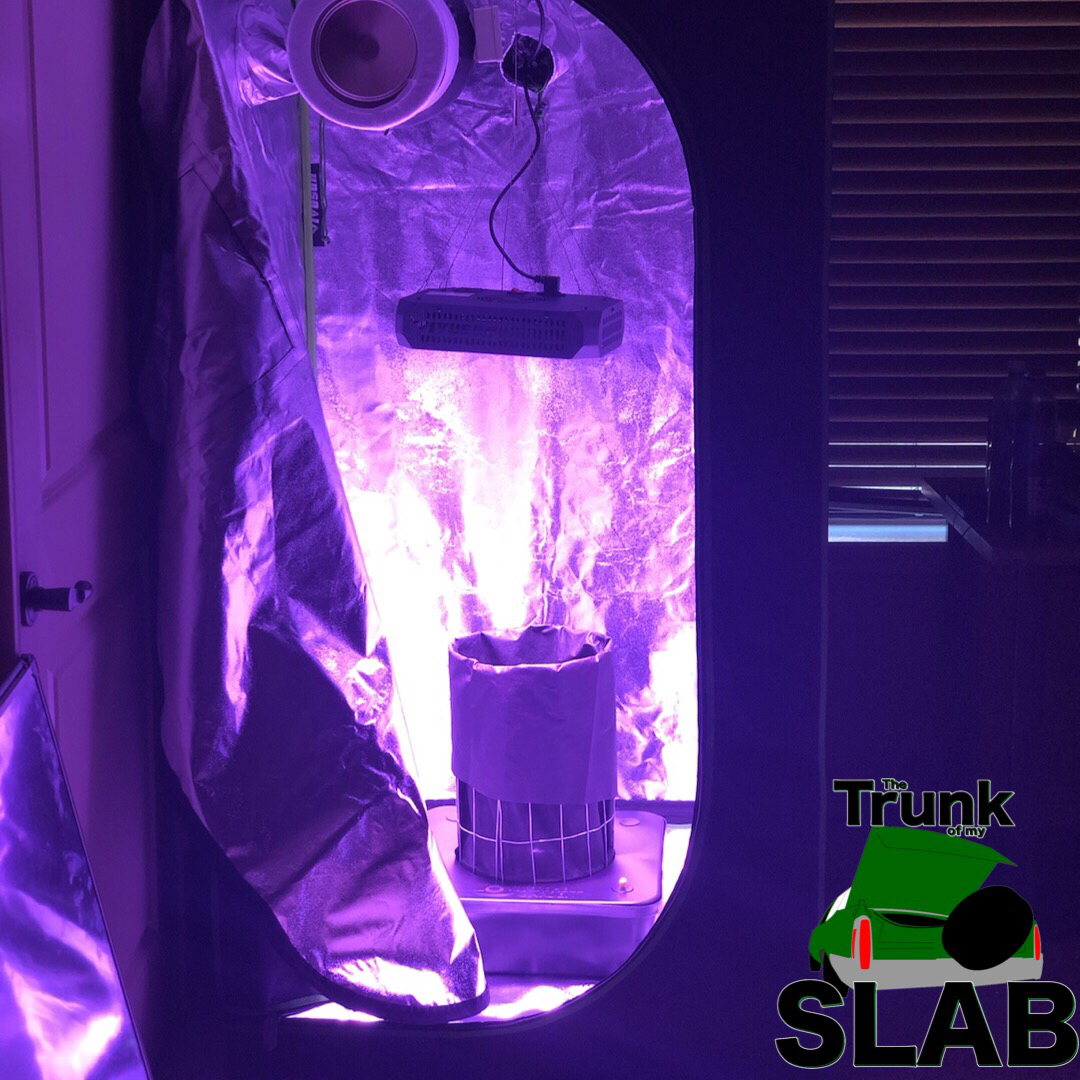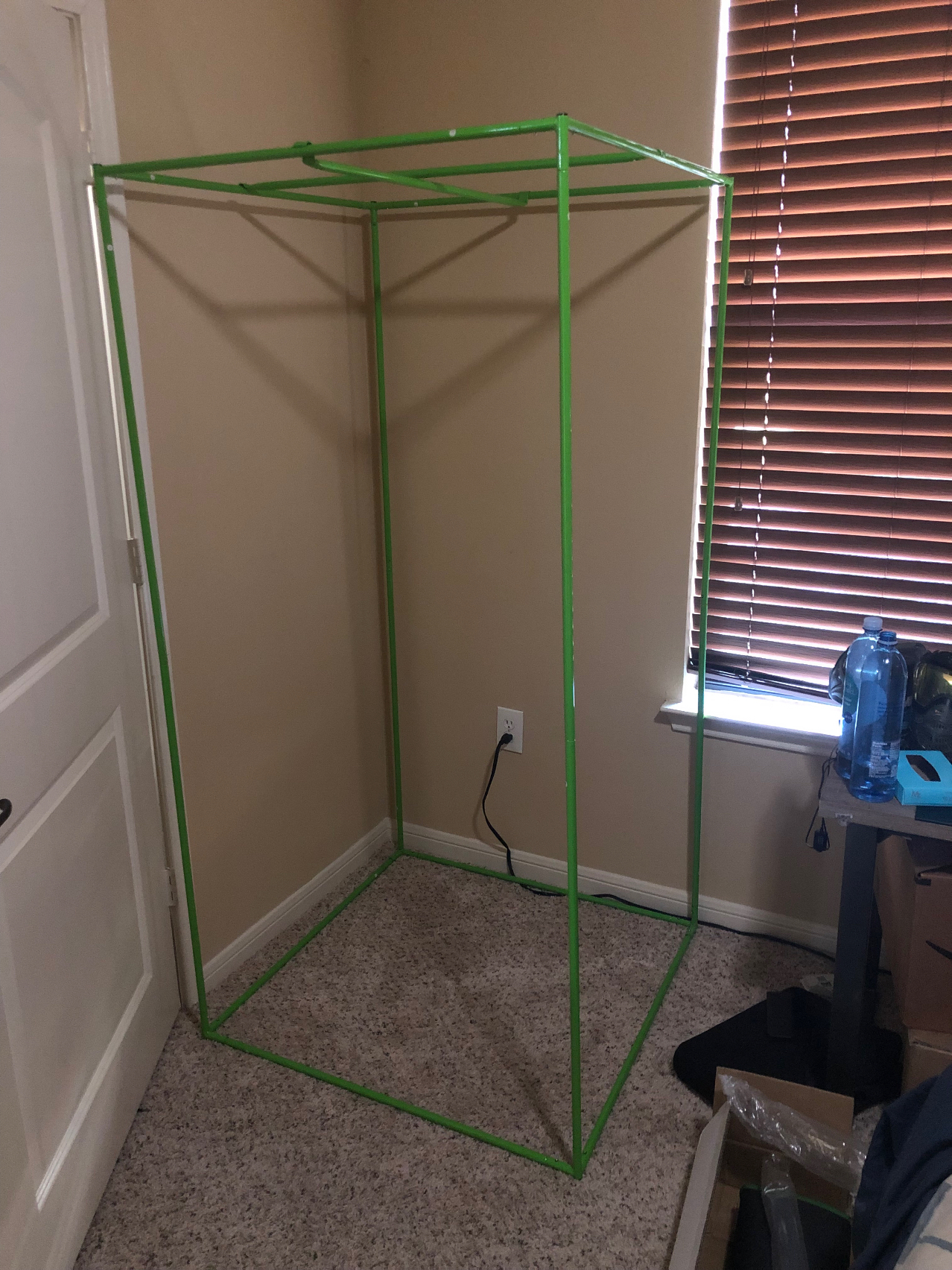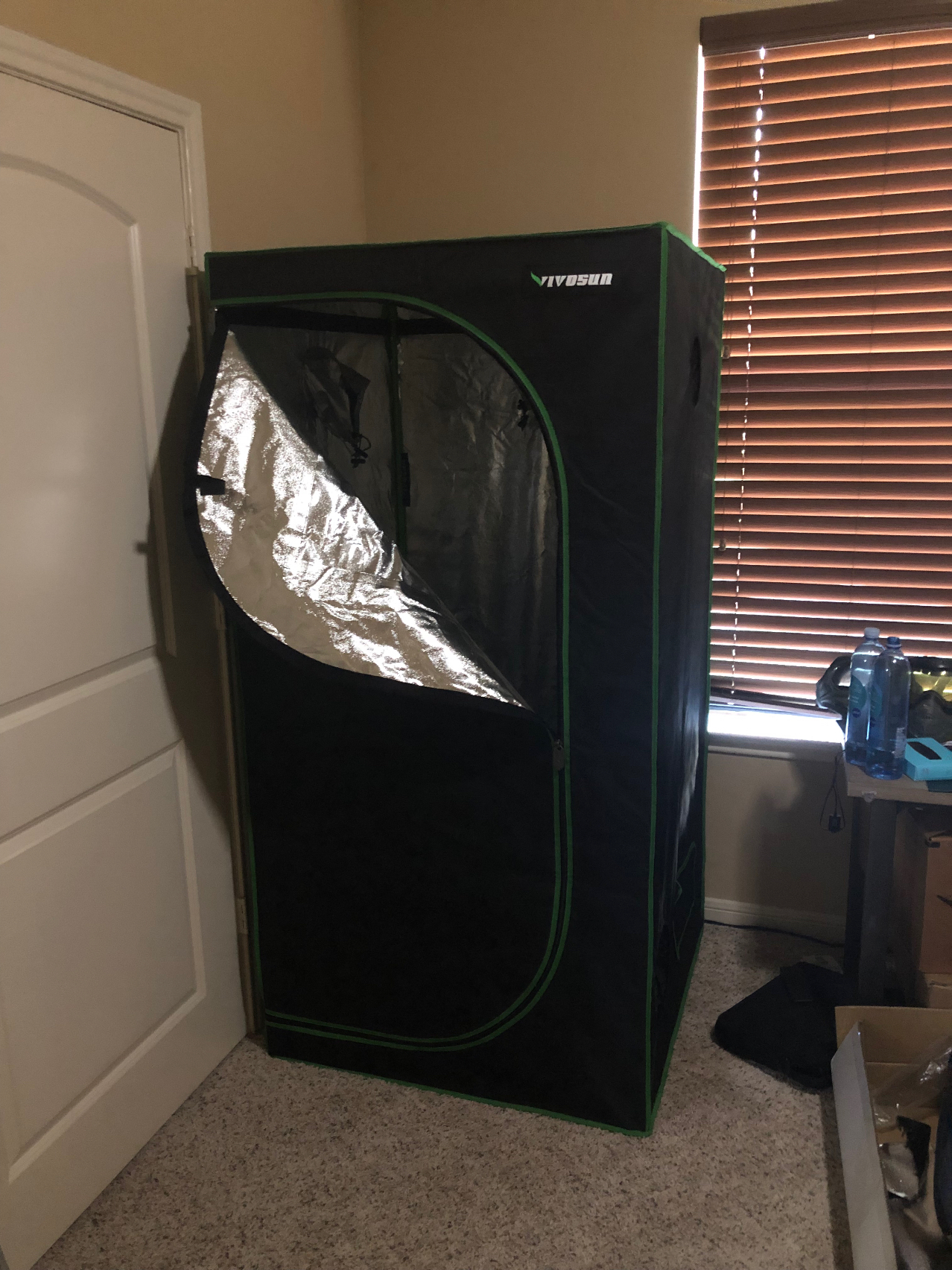 Setting up the grow tent
3 years ago