doctorfeelgood
The Bomb Shelter
AC Infinity 2x4
Plant #1 in Nector of the Gods #4. Plant #2 in FFOF. BOTH 7 gallon fabric with Dynomite Mycorrhizae
Northern Lights (Blunt Fairy feminized photo)
Finishing up. First Jack Herer tasted good but wasn't completely ready. The stretching from those 2 in 3 gallon pots wasn't expected. Darker NL in 7 gal is so sticky that strings have formed from leaf to leaf. LOVE the purple leaves. No more nutes. Big NL is like 75% milky with 10%ish amber. Can't wait!
3 months ago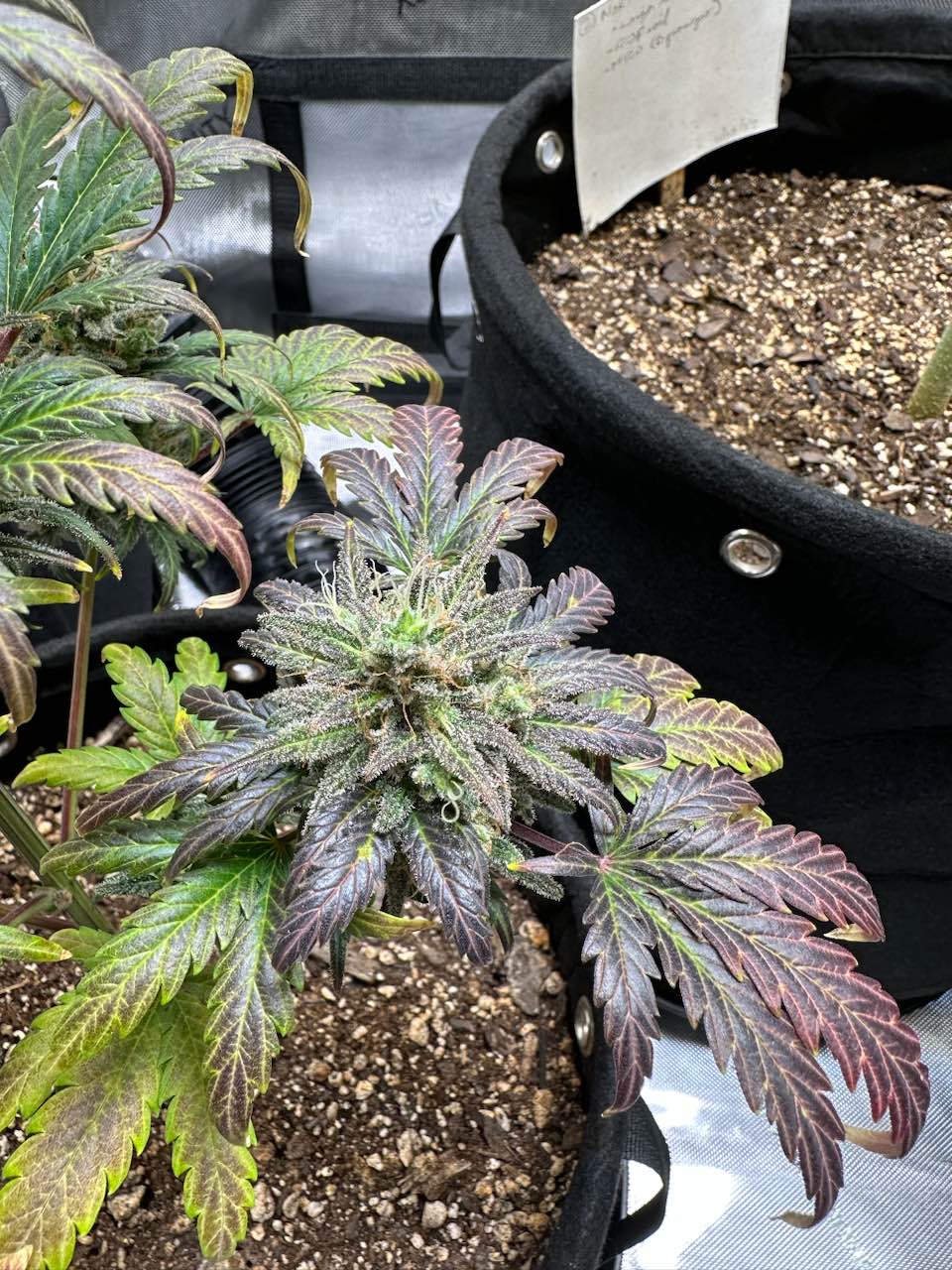 Jack Herer autos almost done at 76 days. NL photos are stacking up. Starting to smell good. Watering & nutes day for 2 of them
3 months ago
Day 42 of flower for both JH's. Week 5 for NL photos. JH#1 almost done & just getting water. Leaves turning dark. JL2 is a week or so behind it. Both NL growing nicely. Could have been bigger when flipped to flower for more yield but really frosty & symmetrical.
4 months ago
doctorfeelgood 7gal pot on right FFOF. Had nute burn issues with it when feeding liquid nutes. 7gal pot on left Nectar for the Gods #4. Excellent soil. Retained water longer than FFOF & was generally easier to grow & feed in hat FFOF. About same results. Both 7 gals are photos started 11/12 3gals are a 50-50 NFTG#4 & FFOF to see if I could get bigger plants with less need for feeding as FFOF is hot. Both Jack Herer autos started 12/11. Bottom line. NFTG #4 is very good but be prepared to feed starting week 2
All good. Beginning of flower for P1&2. Jack Herer in flower for over 1 week
5 months ago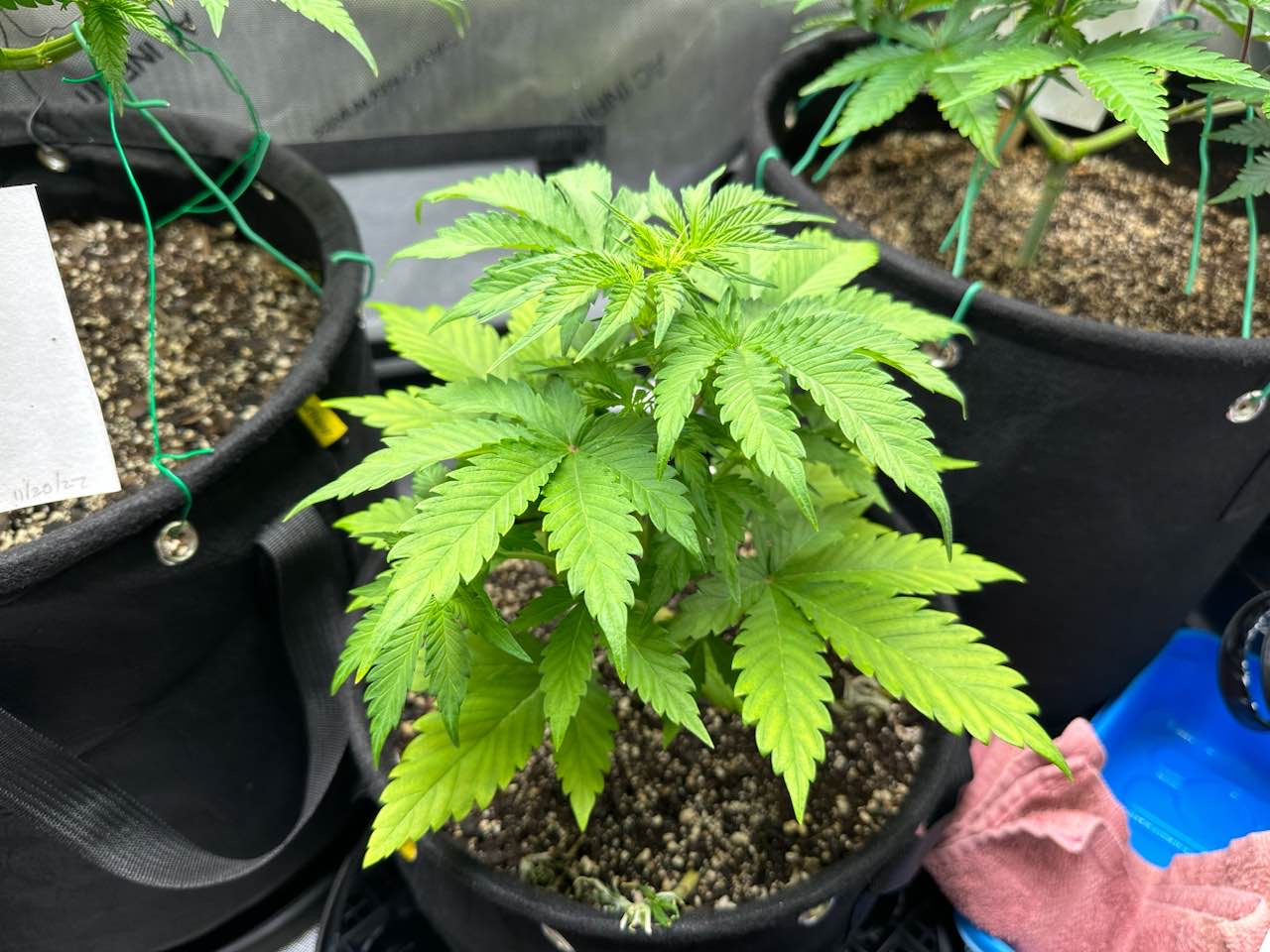 All flipped to 12/12. NL Photos showing signs of flower. JH started flowering at 28 days. Plant 2 is getting over pH issues & lockout. Added Recharge & fed autos 1/2 nutes. Humidity staying in high 60's without humidifier
5 months ago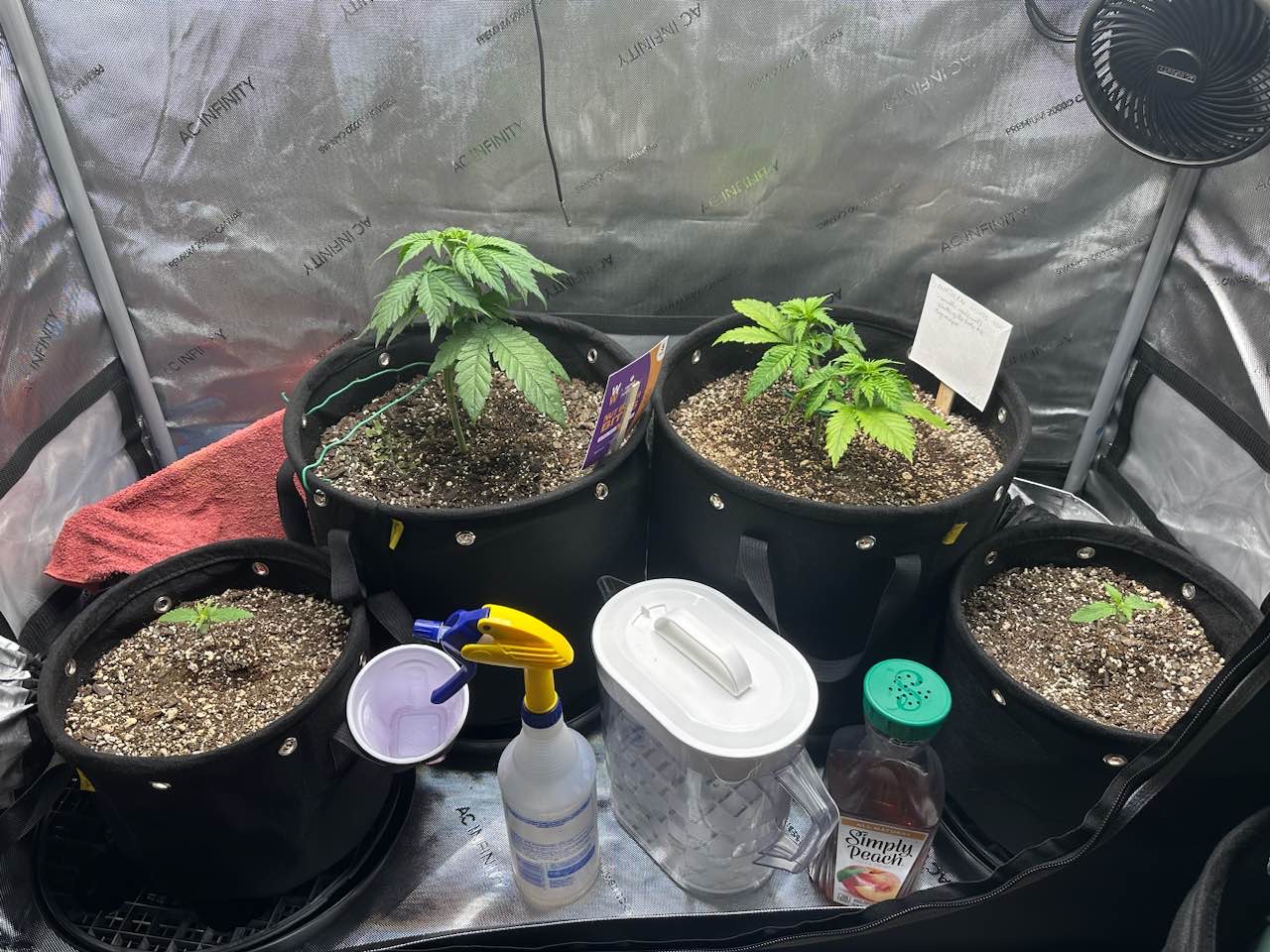 Manifolding plant 2 was a bust. Broke half off but she is still growing like a beast. Plant 1 is now getting nutes so should see some darker vigorous growth. 2 seedlings are Jack Herer autos & should finish before NL photos are flipped. The autos are in 50-50 FFOF & NFTG #4. Plants are happier & light is now at 6 since adding DIY humidifier
6 months ago
Reduced light from 70% to 50% & vigorous growth resumed. Was pushing them too hard. They are praying now. FFOF soil is a beast so far
6 months ago
Smaller plant is starting to be fed Nutes. Larger plant had signs of overwatering. Larger plant in FFOF is taking off
6 months ago
Light up to 6. Were praying hard at 5
6 months ago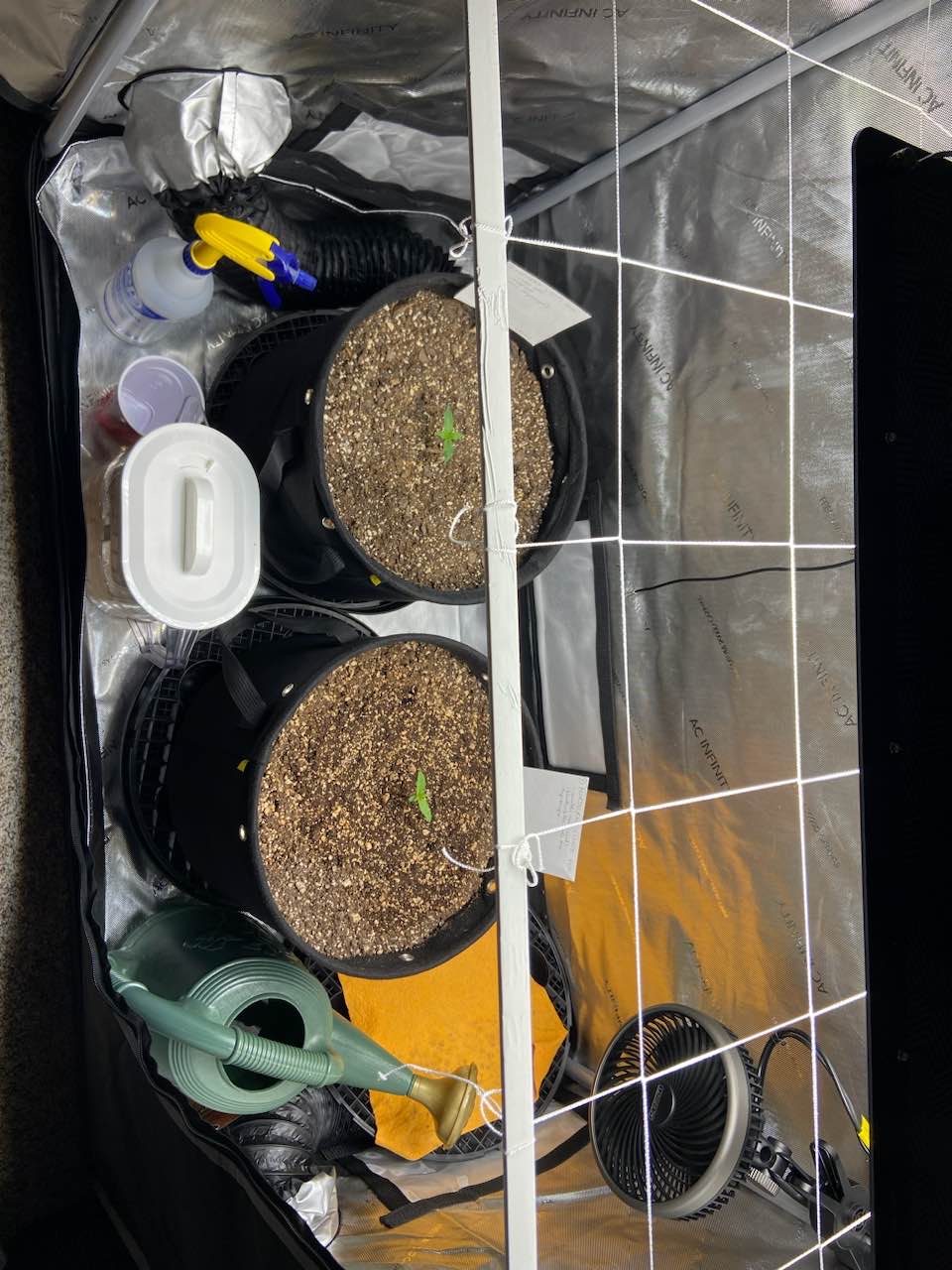 Moved light back to 4 from 5. Plant 2 had wavy leaves. Could be over watering or light stress. Plant 1 was behind in NOG soil so started Humboldt County's Own Nutes at 1/2 rate of norm. No nutes to plant 1 as FFOF should be hot
6 months ago
First day in 7 gal planters. Light on 3 at about 36". Vent 3. No circ fan yet. Plastic baggies for humidity dome. Humidity around 48%
7 months ago