Trinidaddy
Ancient chocolate
1st round
It's been problem free from jump FF Seedling starter
topped with worm casting
a year ago
Microbial tea then plain water
a year ago
Replaced top inch of soil for gnats.
a year ago
Yellow tips :/. I did move the plant around and put up anLED to replace the CMH bulb
a year ago
Neem oil the other day
a year ago
Trinidaddy Can't wait to see how the stalk and branches look when I chop her. It's definitely spelling words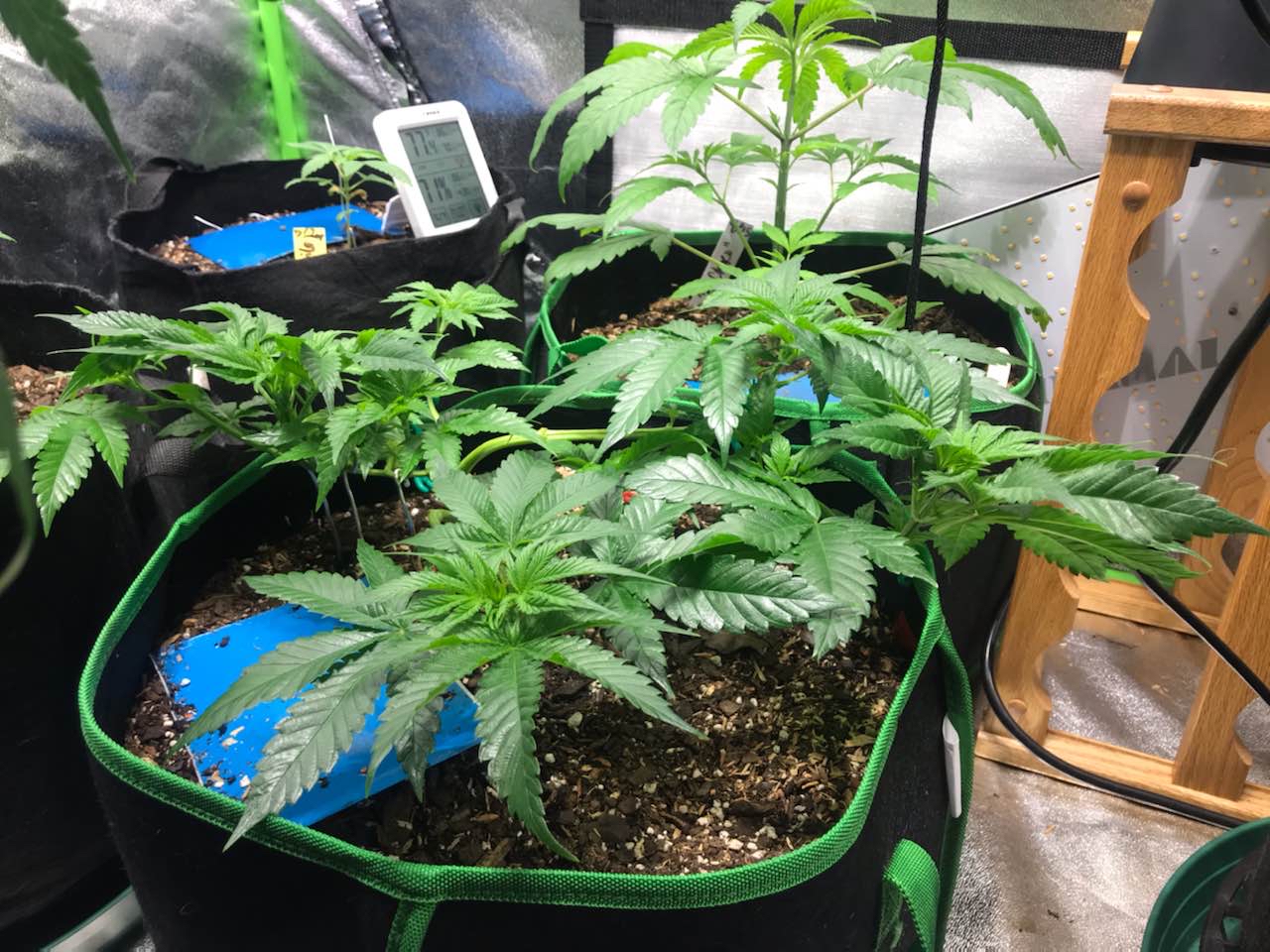 CannGuard this morning. Microbial tea last night
a year ago
Cleared out some extra fam leaves and gave the branches their assigned seats. Last night sprayed with Mammoth Canncontrol for the thrips
a year ago
Thrips driving me crazy
a year ago
Gave her some beneficial nematodes at like 4am to help her out with the thrips
a year ago
She's finally growing upwards
a year ago
Sprayed with Neem oil 30mn before lights came on them kept them all at edges of the tent for less light
a year ago
Watered with a little top max
a year ago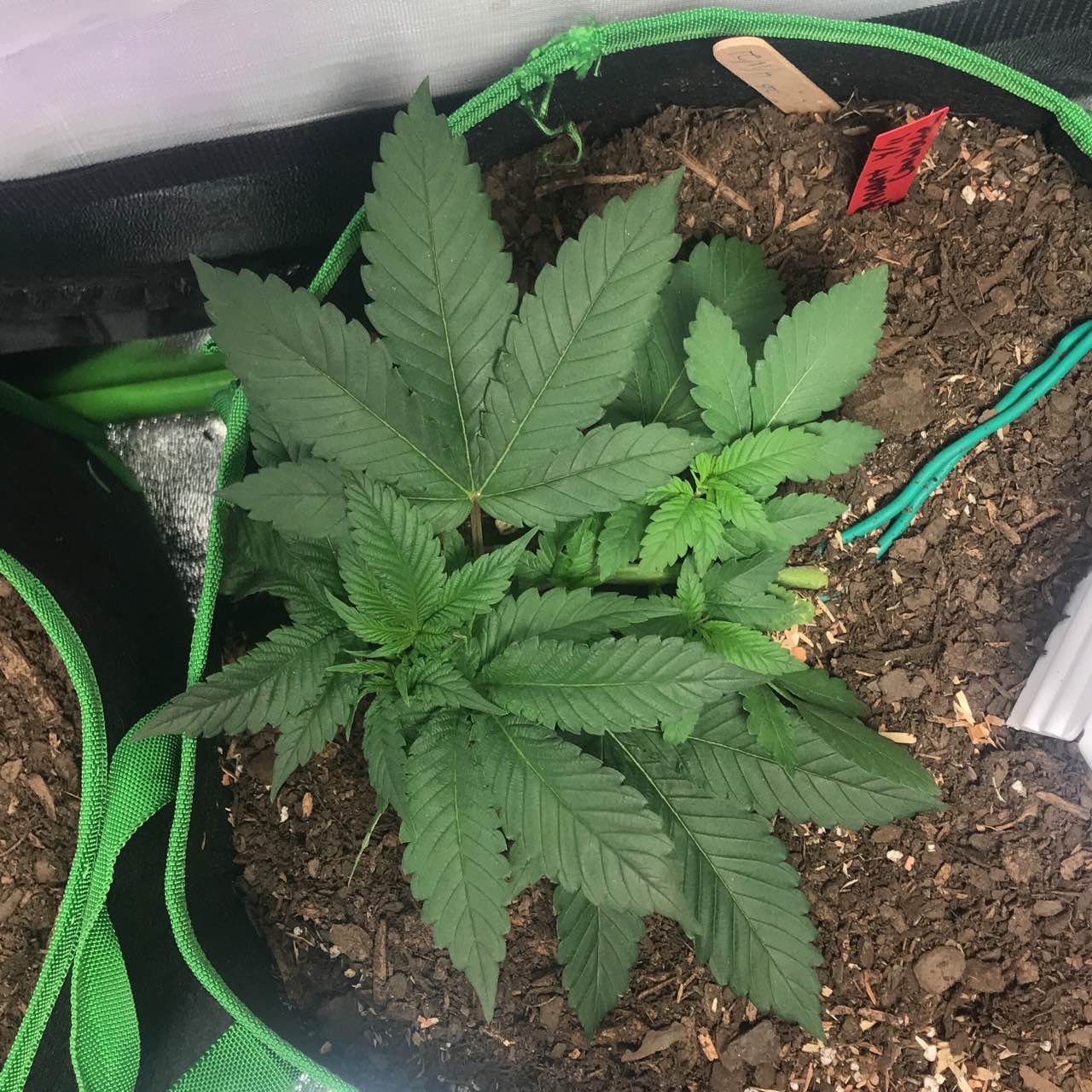 Reduced VivoSun LED to 75%
a year ago
Changed the mulch to hardwood chips and sprayed top of soil with Neem oil
a year ago
DannyPH Lol it's hard to see the plant with all those ties... sometimes I wish the person who started LST'n... didn't.
Trinidaddy I hear you lol I may regret it but im running a "trial" right now. I have 8 plants in veg, at 4 different ages, and I'm playing with different techniques to see how it turns out. I'm loving how my mango smile is turning out.. it's gonna shape up well
Nada but she's showing signs of light stress so I moved her further from the light yesterday
a year ago
Fed rabbit tea. A little more LST in the main stem. Look at that growth
a year ago
LST on her yesterday and fed with 4.83ml of Top Max today
a year ago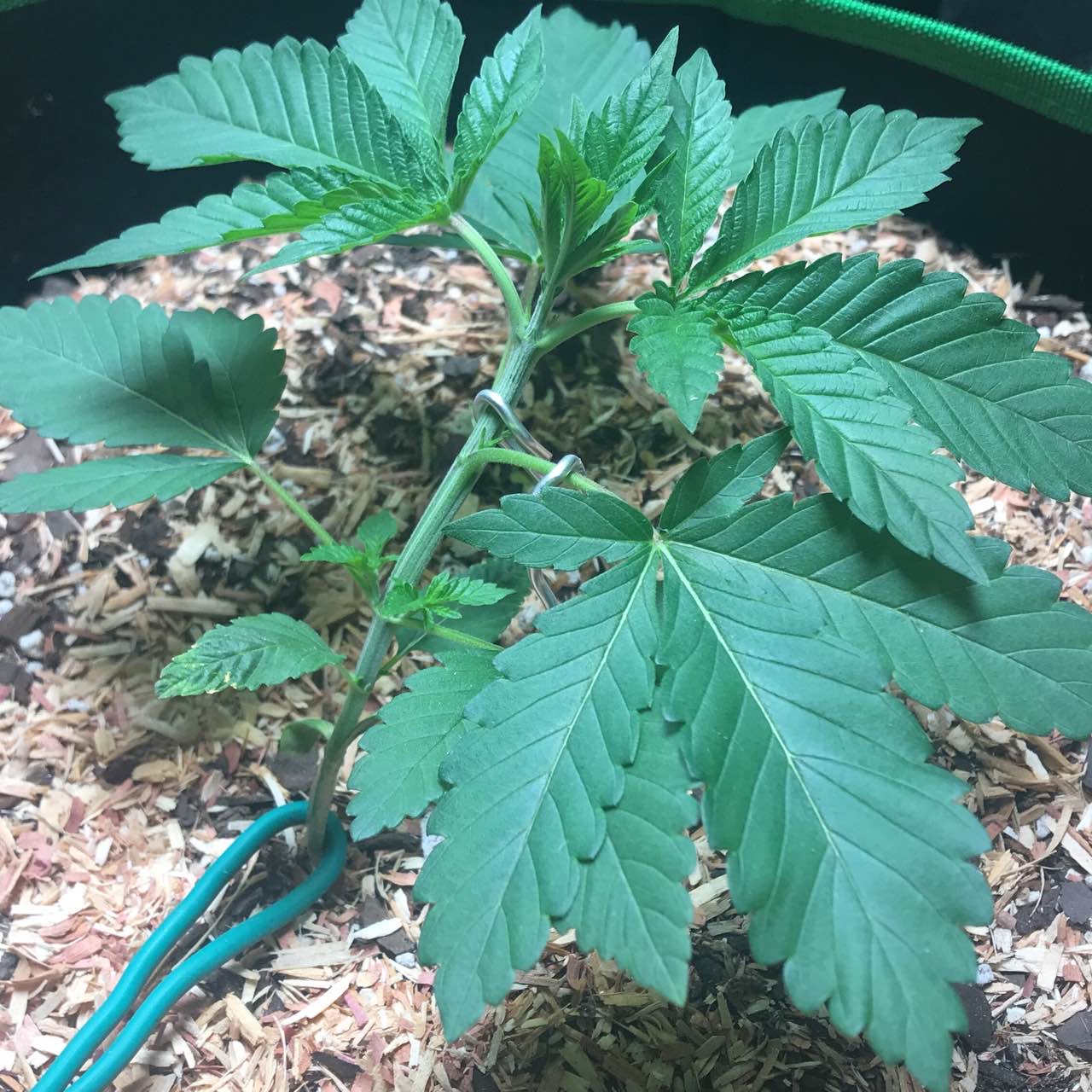 She got taller
a year ago
Nada. Finally growing at the nodes
a year ago
Watered with molasses amd a little top Max
a year ago
Nothing besides fail at lowering temps.79-82 but it seemed pretty happy at 82 oddly enough
a year ago
A little Felix rwa
a year ago
Growing slowly?
a year ago