Veg room
New mothers in rotation - mini pheno hunt
Many seedlings, clones and young mama plants
Durban Poison - 11 roses - Jack Herer - Liberty haze - Platinum punch - Blueberry -Bleu Cheese -The bling - Lingerie - cookies kush - Sativa Dream - citrus city x 1980s kush - Dos si dos - 9# hammer - white widow - white Tahoe cookies x godfather og - alien og x godfather og
Veg room goodies
2 years ago
Veg room goodies
2 years ago
xXTheWolfXx The Father Time clones where taken from a flowering plant. They were the most temperamental cuttings, as most monster clones are. I did a pretty large pheno hunt and this is my winning cut from my Father Time strain..I currently don't keep mom plants around , I'm too busy and it's not worth my time to care for them as everyone wants new, so I mostly grow from seed but I do keep my Father Time in rotation because it's always my biggest seller.
xXTheWolfXx If you weren't such a douche I would mail you 20-30 seeds of Father Time and you can tell me what you think..my profile pic is of that strain
View 3 additional comments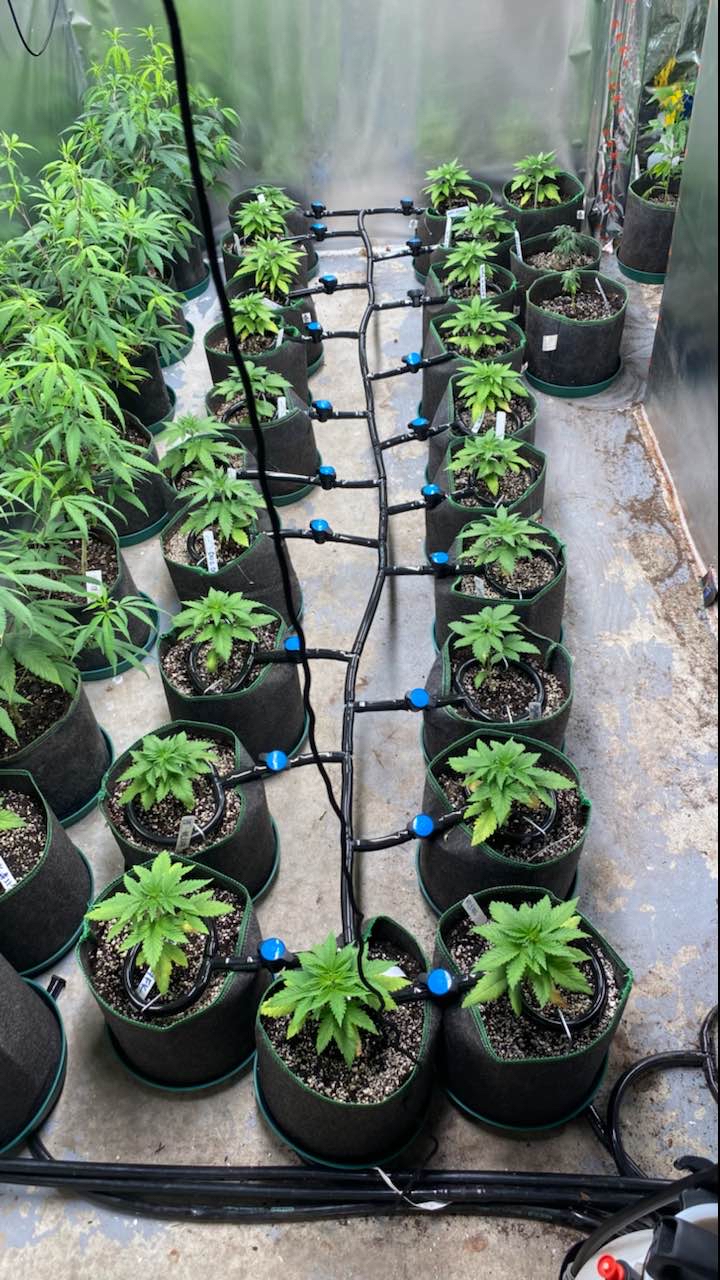 Building a auto watering system for my pheno hunt..figured I'd switch it up and do a soil run..
2 years ago
xXTheWolfXx Thanks..I mainly run hydro these days, but I like going back to my roots and getting dirt under my fingernails once in awhile. I'm shutting down my flower room for a couple months to work on my breeding program, I'm the process of stabilizing my genetic I call Father Time.
xXTheWolfXx Thank you. Yeah each has their positives and negatives..For me it's more about the precise controls over PH, EC and nutrient ratios, water temp and delivery times and yes the product is cleaner with no soil dust blowing around the room and on the sticky buds as well as a pest free environment..I've noticed a few gnats already growing in soil this run, so I let the soil dry out and they seemed to disappear..I Run CO2 which help keep pests down, you can actually fill your space with 15,000ppm of co2 for 3 hours during the lights on cycle and then exhaust out the co2 to safe levels do this for 3 days and it suffocates and kills all the pests by displacing O2..do the same thing a week later for the eggs..you obviously have to have common sense and the right equipment because that concentration of co2 is deadly to humans too…
Vegging future mothers
2 years ago
Clones and seedlings
2 years ago
Clones and seedlings
2 years ago
Citrus 400TL full spectrum led killing it in veg and flower.
2 years ago
Building a auto watering system for my pheno hunt..figured I'd run soil this time around..
2 years ago
locker105 Nice man, this is what I was thinking of making for my next grow
locker105 Right now I use drip irrigation but drippers have been clogging a lot so I wanna switch to halos
xXTheWolfXx I'm mostly a hydro guy but I run soil for my mother plants and sometimes like to go back and run some soil, switching it up..check out the hydrolock cones…my brother runs them and has great results..I'm thinking about switching to them myself…the hydrolock system is awesome.