ndevgrows
Northern lights
Box grow
Little auto to get going and finish while my next photoperiod plant is in veg. Going under a 300W LED on 18/6 light schedule
Northern lights auto (RQS)
Spotted bud rot on one of the buds today and harvested the rest right away. Wanted to leave it another couple days but ahh well. Still taken 5 colas of nice dense sticky buds!
3 years ago
Plant looks gorgeous! Just had it's final plain water flush today. Going to leave it to go dry for the next 4 or 5 days before harvest
3 years ago
Not far off now, maybe another 2-3 weeks.
3 years ago
Looking like I'll be getting some nice little dense nugs off this girl. Going to keep her going as long as possible
3 years ago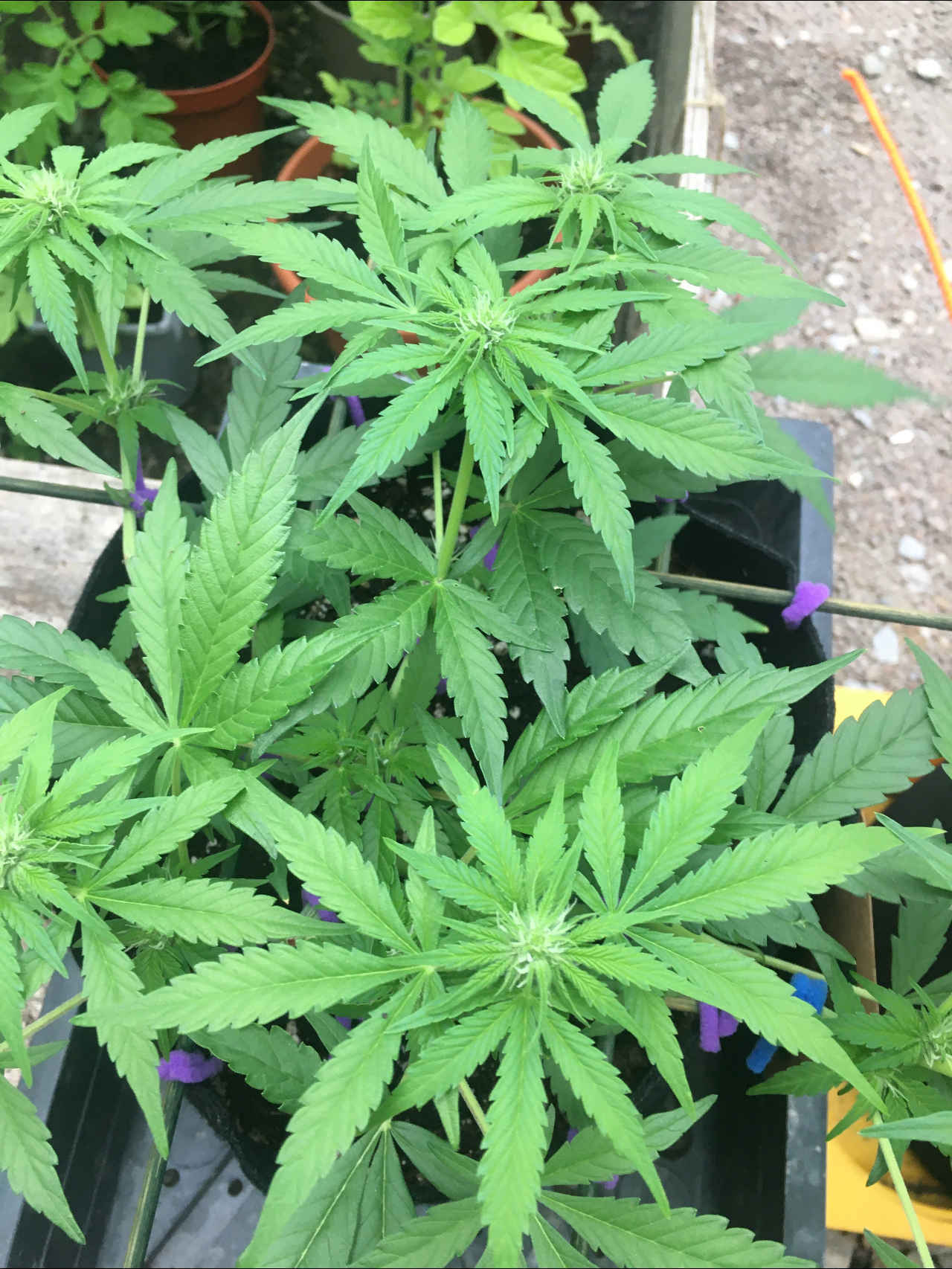 Nice flat canopy on her. Buds starting to develop
3 years ago
Training out those branches and a little more defoliation. First pistil is showing near the top so I think this girl is going to stretch pretty hard now for the next few weeks
3 years ago
Topped today and took off a few more fan leaves. Going to leave 6 colas going on this one
3 years ago
First trim and bend today
3 years ago
Moved out to the box today. Closest plant is a little clone I'm attempting from my moby dick auto.
3 years ago
Doing well so far. Had the lights a little close for the first few days and burnt it a little but it's recovered fine. Started adding rooting stimulant to its water
3 years ago
Into its pot and under the lights
3 years ago