stevesrt425
Purple punch and purple lemonade
Still 2 come
5 purple punch 5 purple lemonade coming soon
5 purple punch n 5 purple lemonade
These are in darkness already but got a question for you guys what do u guys think about growing a more sativa dominant strain/ strains in the same tent as indica dominant but both considered hybrids?. I got fast berry blackberry purple punch, and goriella zkittlez all autos, want to either start some jack herer, amnesia haze or moby dick autos in the tent 2 but wasn't exactly sure if it would be ok.
3 months ago
stevesrt425 I felt the same way lol as long as they ain't full sativa strain but still hybrid should be fine I jus heard can't put them under the same scrog net
HeritageSecretGarden With autos I would think as long as you didn't have a freak seed u should be okay
Purple punch auto from fSt buds goin into darkness for 3 days
3 months ago
Lolipoped it buds are getting huge already 38 days into flower.
4 months ago
(Pick 1) is purple lemonade auto others are purple punch auto
5 months ago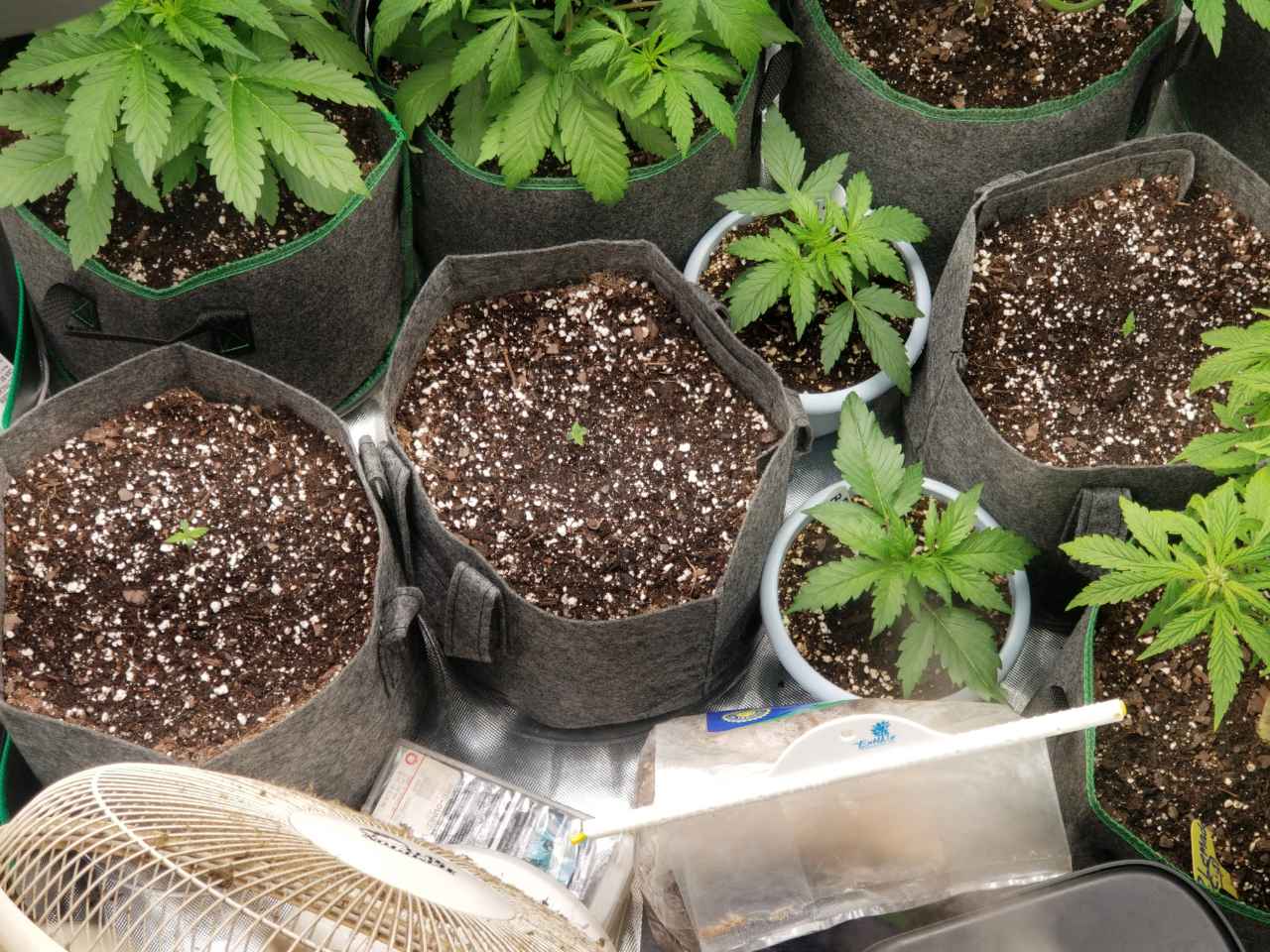 Started using a different set of nutrients n it jus wasn't growing so I flushed for a week and went back to what I know organic compost and it turned it around the buds are tint right now but they starting to turn purple lol and jus planted 3 more and the other 3 are purple punch which are growing great!
5 months ago
Got a purple lemonade in the dirt and purple punch is sprouting 😁
7 months ago
2 purple punches in the dome one in peet pot popped other was just planted tonight after it sprouted and got 1 more purple lemonade sprouting now so should be in the dirt in a few days 2 maybe 3 max
6 months ago