grow-n-baker
My first grow
Fall 2018
My first real attempt to grow indoors. First light feeding was on 11/26/18 nutes at half strength.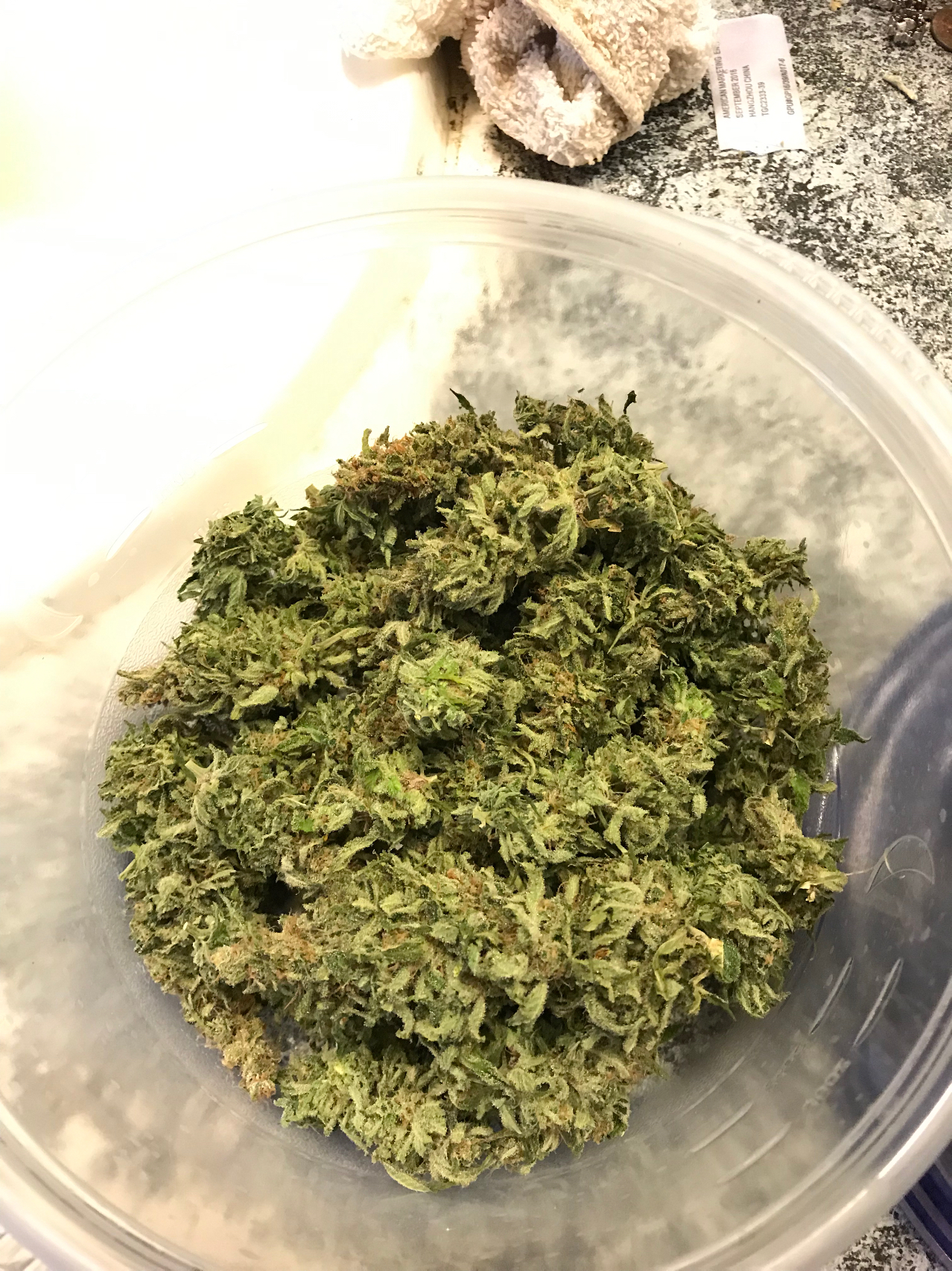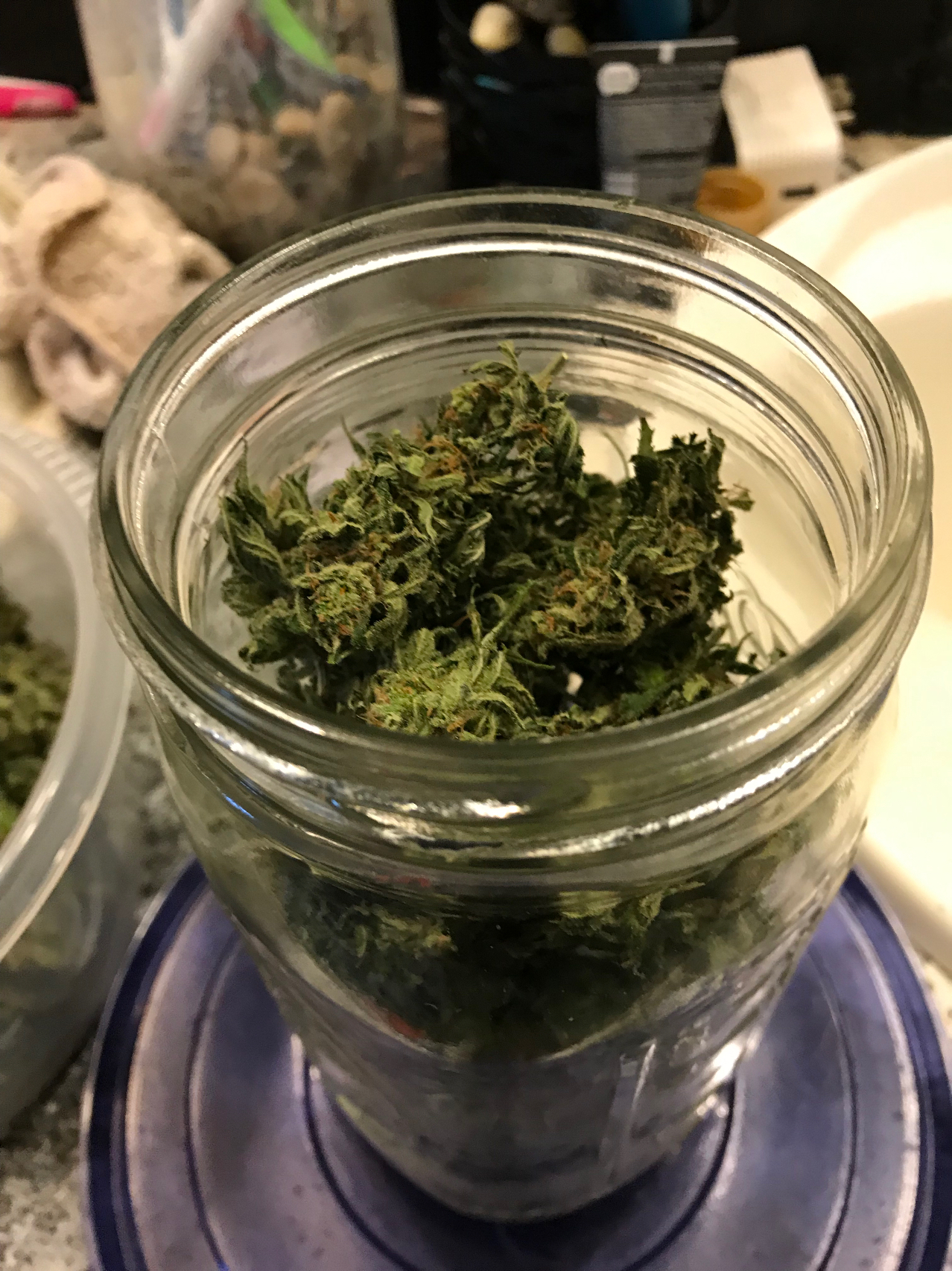 Finished trimming the whole plant and starting the cure. I had 32g bud and 22g of trimmings and small popcorn buds which I'm using for edibles. I happy with it I'm excited to see how the cure will do for the taste. But I must say it's really good how it is now.
4 years ago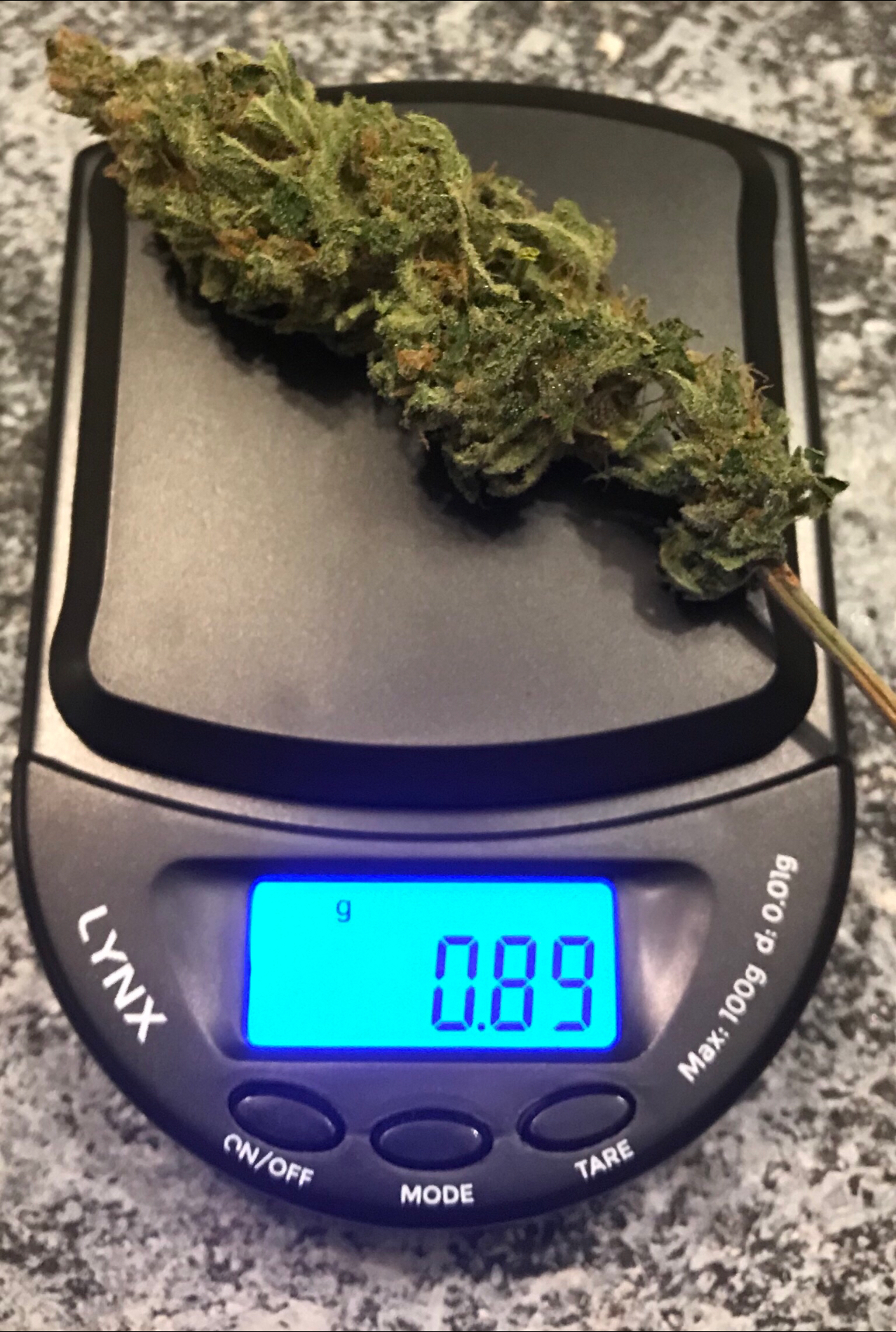 Give it a try tonight! It smells really good and to not have been cured it all it's really fucking good!! Very sticky and has a good taste. I'm high as giraffe 🦒 pussy 🤣
4 years ago
Harvest Day! Did a small trim before hanging. It smells really good! I'm excited to see my dry weight.
4 years ago
Grow-N-Baker Thanks! I'm really excited! I'm trying to get the optimal environment for drying. I don't want it to dry to quick.
She's coming down tomorrow. She smells great!
4 years ago
Slay How much did you end up getting off this?
She's smelling dank af! I will let her go for another week. I have mostly all the trichomes cloudy.
5 years ago
Week 8 Flower. I've been running this plant on a 11 on 13 off light schedule. Just was curious how it would work. I think it's pretty good. I do see some sort of deficiency in the leaves. Might be calcium, but being so close to harvest I don't think it will be too bad. She smells good and is very sticky! 🤤
5 years ago
ClandestineWestOz That looks dank as f*#k mate! Nice and frosty. Similar to my old Blue Moon grow in look and leaf/calyx ratio. How many weeks you thinking she'll go for?
Grow-N-Baker I'm not sure, but I'll let her go til the 24th unless it looks like she may need more time. She's really smelling pretty good now and I have cloudy trichomes, but some still clear too. I haven't seen any darkened.
View 1 additional comment
Gave her one more feeding today. Starting flush next week.
5 years ago
ClandestineWestOz Some flash photography pictures as lights go out would be great, how many weeks of flower are you at?
tnkrumpets Frosty! How many weeks are you going to flower?
Grow-N-Baker I'm going to keep an eye on them, I'm thinking 1 1/2 - 2 more weeks. She's starting to get stinky 😊
Start of week 7 Flower. Not sure if I'm going start the flush or give one more feeding before the flush.
5 years ago
ClandestineWestOz I'd wait with this being a Sativa dominant. You're looking at minimum 8-9 weeks if your tent is dialled in 100%. I'd just hate for you to harvest early and miss out on extra terpine production. Plants look great buddy wish I'd seen this grow earlier.
Grow-N-Baker Thanks man! I appreciate your advice! I have been debating whether to wait for the flush or not. Thanks again! I'm really excited!
What can I say? I'm anxious as hell!! I can't believe harvest is 2-3 weeks away. I'm thinking 2 weeks. Not sure but I have about 15% of the pistols turning brown.
5 years ago
Week 6 Flower. She's really plumping up and getting frosty. May do one more feeding before starting to flush.
5 years ago
Week 5 Flower plant stands about 18" tall overall I think it's looking pretty good!
5 years ago
Start of week 5. She's really starting to pack on some weight and frost! ✌🏼😎
5 years ago
Week 4 Flower
5 years ago
Kballum Looking really good 👌 killer for first grow
Grow-N-Baker Thanks!! I'm super stoked. Definitely not going to be my last grow!!
Tlgrant18 Looking good... how much did it all weigh?
View 3 additional comments
Week 3 Flower
5 years ago
Did some defoliation and LST first full strength feeding.
5 years ago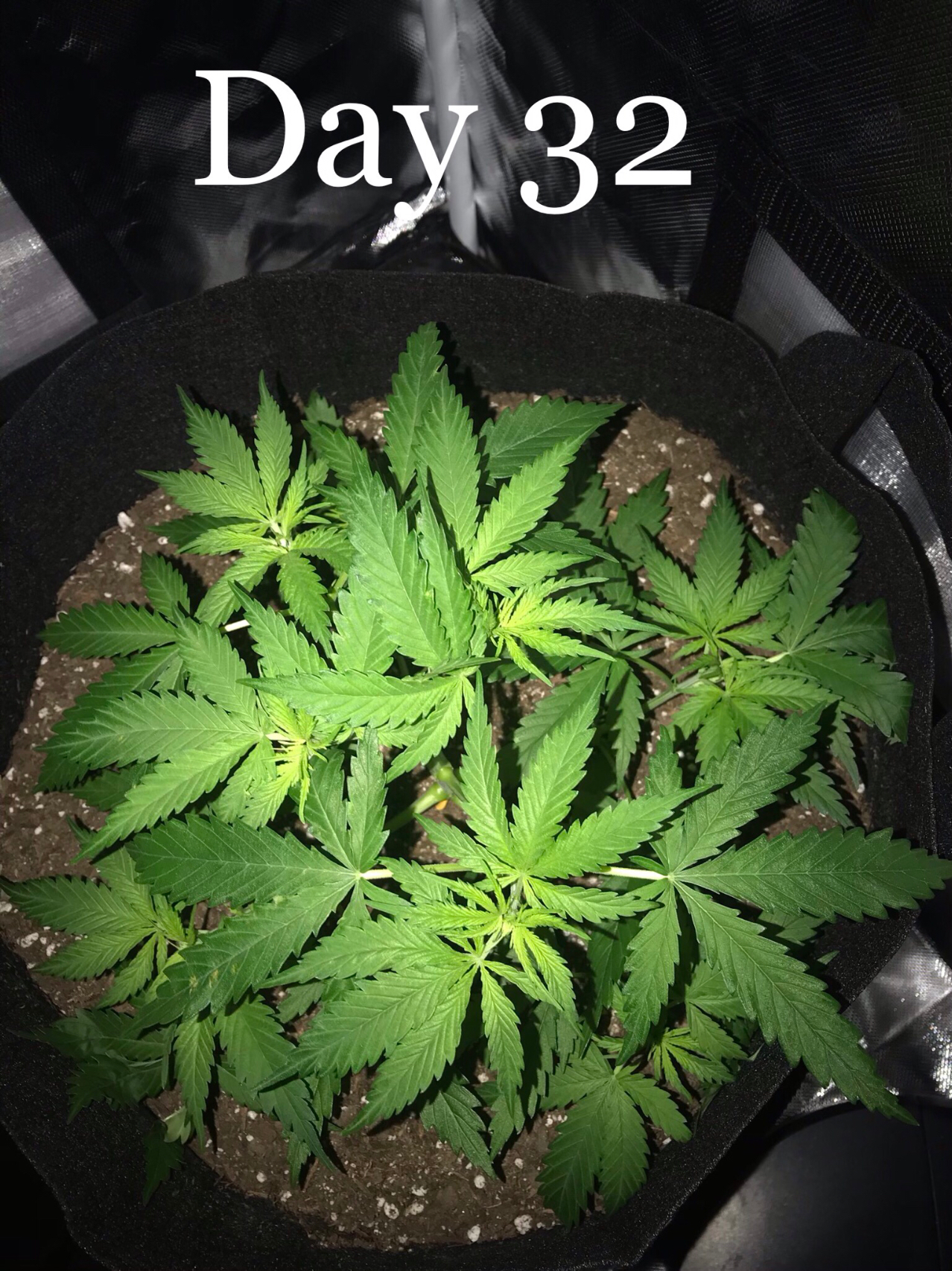 Plants been topped and defoliated. Started some low stress training.
5 years ago
After first feeding
5 years ago
Lost the seed in the dirt after sprouting. I was surprised it actually made it. Turned the light on for about 24 hrs & then started the 18/6 cycle
5 years ago