ohliveuhh
Mom's miracle birth
LeVeta
Seed (germinated) planted in regular potting soil with mixture of 3/4 tsp of Big Bloom and 1/4 tsp of Boomerang in 16oz water. Placed in grow tent with fan, carbon filter & 1200w LED
Transplanted and fed today with our normal nutrient recipe
3 years ago
Decided not to transplant just yet. Plucked the top sites today to help produce a larger canopy.
3 years ago
All looking great! I think we'll repot tomorrow
3 years ago
Feeding today with following mixture : 6 tsp Big Bloom 1 tsp Boomerang 1/2tsp Wholly Mackerel 1 gallon of water
3 years ago
Finally looking a little better!
3 years ago
Feeding today with following mixture : 6 tsp Big Bloom 1 tsp Boomerang 1/2tsp Wholly Mackerel 1 gallon of water
3 years ago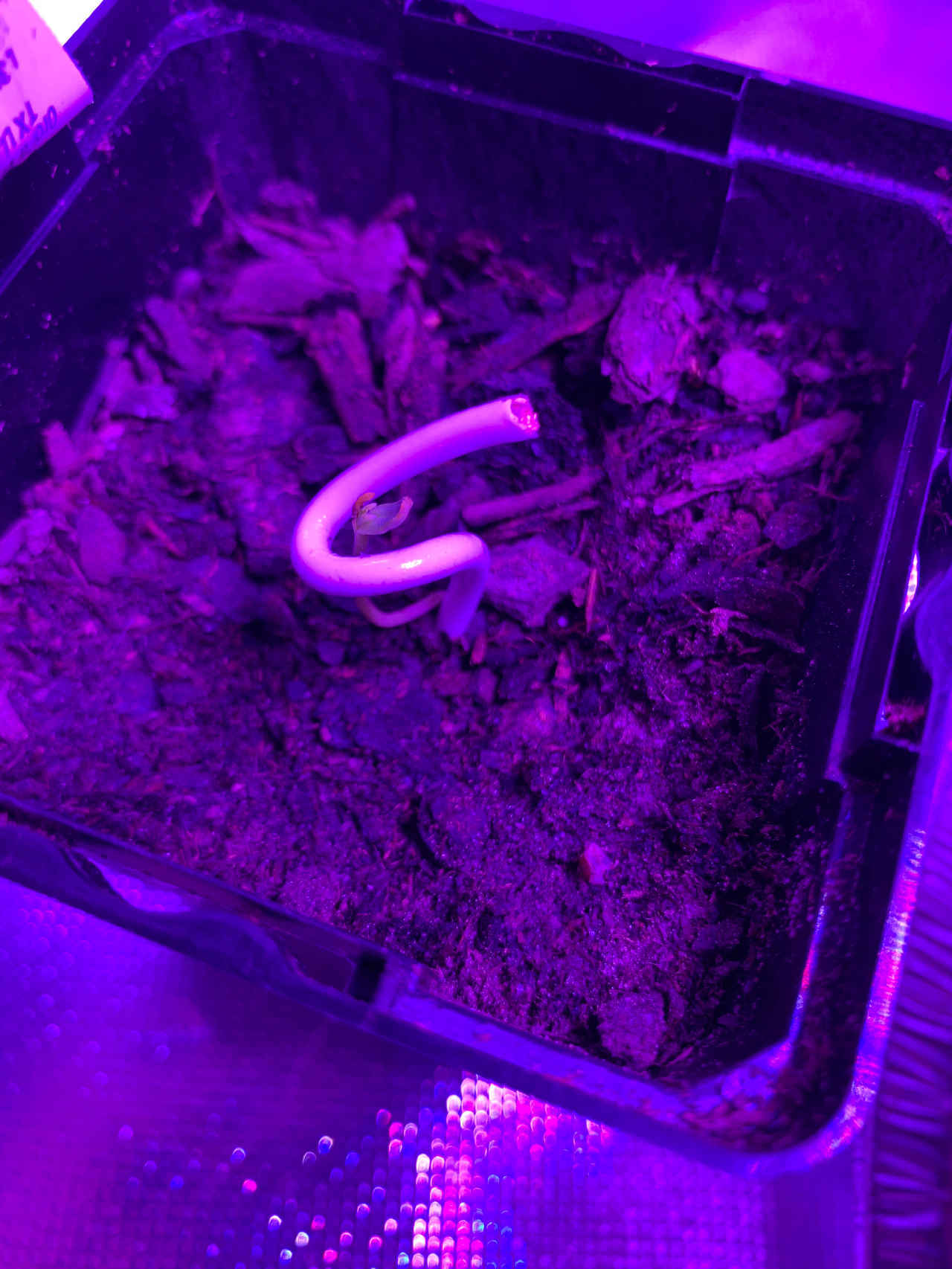 Looking week after seed popping
3 years ago
Feeding today with following mixture : 6 tsp Big Bloom 1 tsp Boomerang 1/2tsp Wholly Mackerel 1 gallon of water
3 years ago
Sprout is poking out and shell has fallen off
3 years ago