donaldglover
Fire OG and Otto #8 Bagseed
Winter 2020
FloraNova, calmag, happy frog in fabric pots, mars Hydro tsw2000 bag seed
Fire OG and Otto CBD BAG SEED
getting just a touch of color!
3 years ago
going alright. 18F
3 years ago
two females out of five bag seeds. one Otto CBD and one Fire OG x ? day 14F
3 years ago
going alright. day 5F
3 years ago
1tsp floranova grow 1tsp floranova part a 5ml calmag, 2tsp kangoroot. next watering Tuesday morning
3 years ago
donaldglover nope, it's got tons of pistils. that's new growth there. definitely looks like a crab claw though.
5ML calmag 3tsp kangoroot 2tsp floranova grow ph 6.2 ec 1.9
3 years ago
getting there!
3 years ago
transplanted from 3gal to 7 gal for the duration of their grow
3 years ago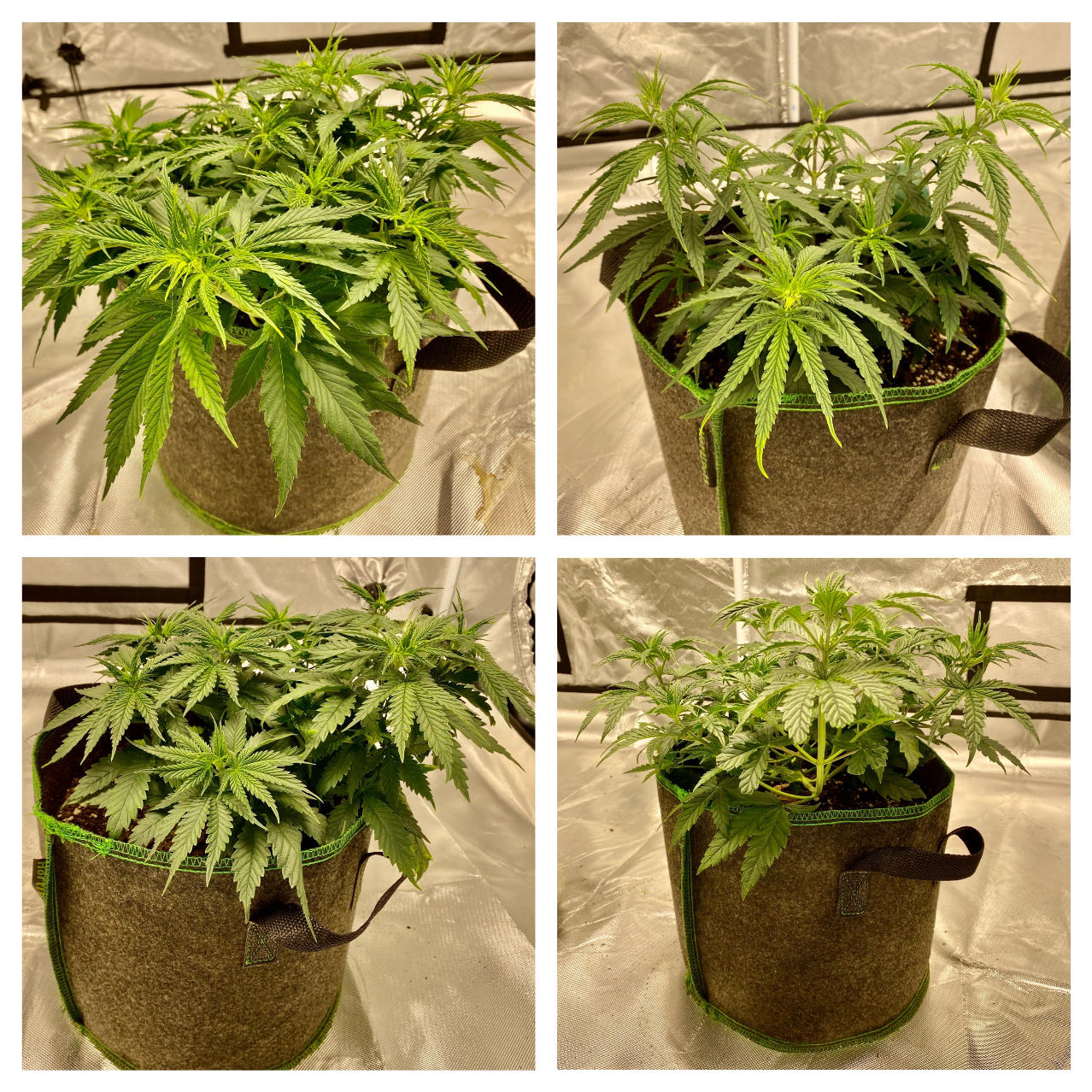 not bad. usually regimine. running a bit hot in the tent, may switch to neg pressure
3 years ago
Took out LST stakes, raised light two inches, set up scrog net, spaced plants to final destinations. Definitely need to build a frame either quickly or for next time. May just attach PVC between supports
3 years ago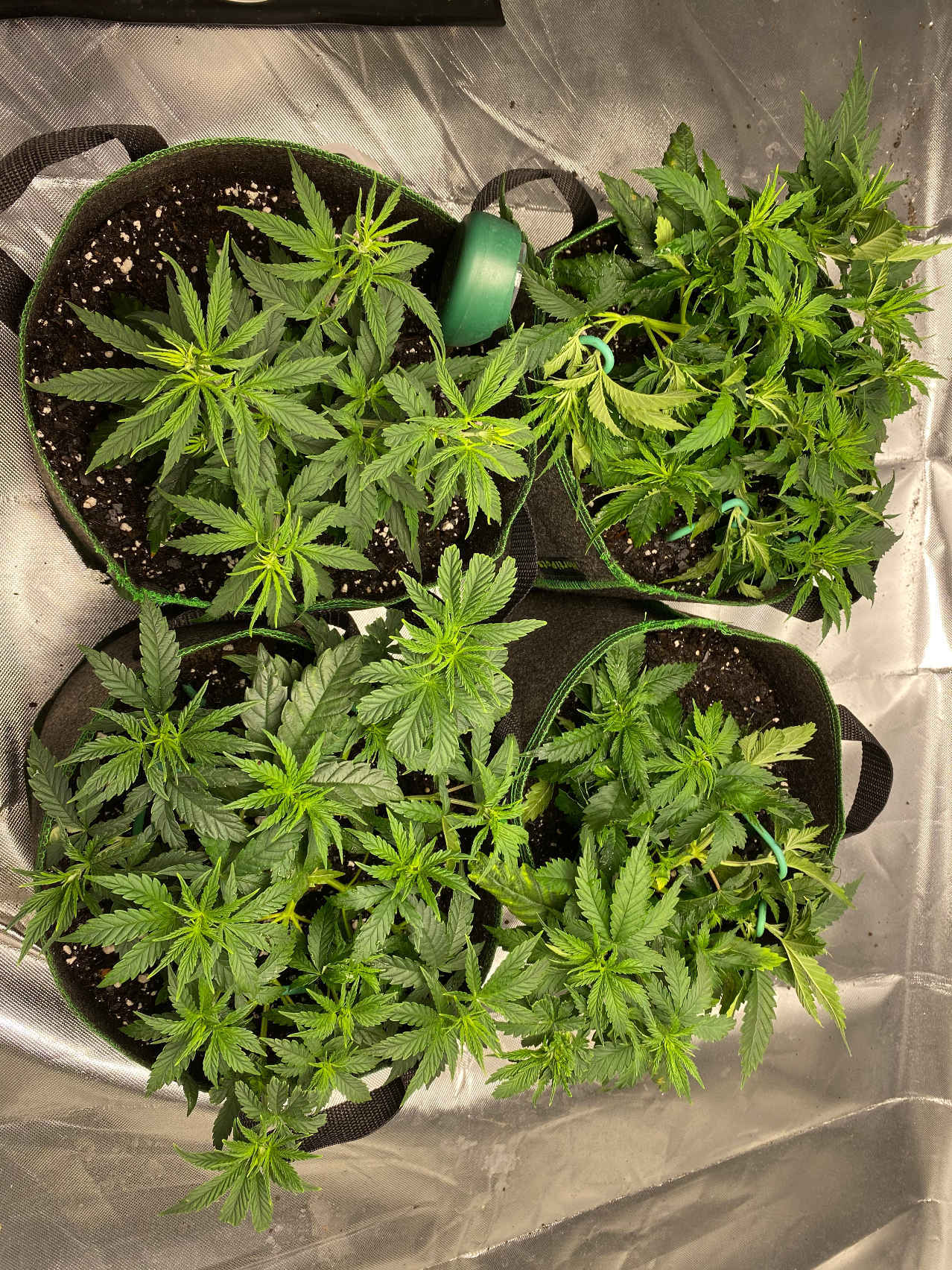 Day 39 1 gal dechlorinates tap water: 1 gallon dechlorinated tap water 1.5 teaspoons FloraNova Grow 7-4-10 2 Teaspoons Bushdoctor Kangoroots 0.8-0.1-0.03 5ML Cutting Edge Solutions CAL-Mag Amplified 2-0-0 Ph: 6.1 EC: 2.8 Added about 1/4 dechlorinated tap water until I got the following: Ph: 6.3 EC: 2.1 Will use roughly 1/8 less calmag and 1/4 less floranova next feeding
3 years ago
Glovejob Looking good. I think we have the same last name by the way lol
Added full nutes and watered until small runoff. Used blue lab ph/ec tester for the first time. Ph 6.2 after nutrients without adjusting. Nutrient content measured 2.0 but should be 1.3-1.4, solved by adding more water to properly mixed solution.
3 years ago
Plants are doing wel. Starting to show preflowers, one is looking like it may be male. They still pretty tiny.
3 years ago
24/0 and minimal floranova grow(0.75ml) and 2.5ml liquid calmag. Lights at 20". tap water and fox farms happy frog. Kangoroot added weekly to water and nutrients
3 years ago
In the beginning
3 years ago