Wake n Bake
Spring 22
7/8 sprouts hoping for 8/8; VIVOSUN Grow Tent Complete System, 4 x 2 ft. Grow Tent Kit Complete with 4 Inch Inline Fan Package, VS2000 LED Grow Light,
Getting closer
11 days ago
Getting closer, still a lil ways to go
21 days ago
Camera does no justice lol
21 days ago
Getting bigger!!
21 days ago
Getting bigger!!
21 days ago
Just a lil more growth is all
a month ago
Coming along.. Just a lil update
a month ago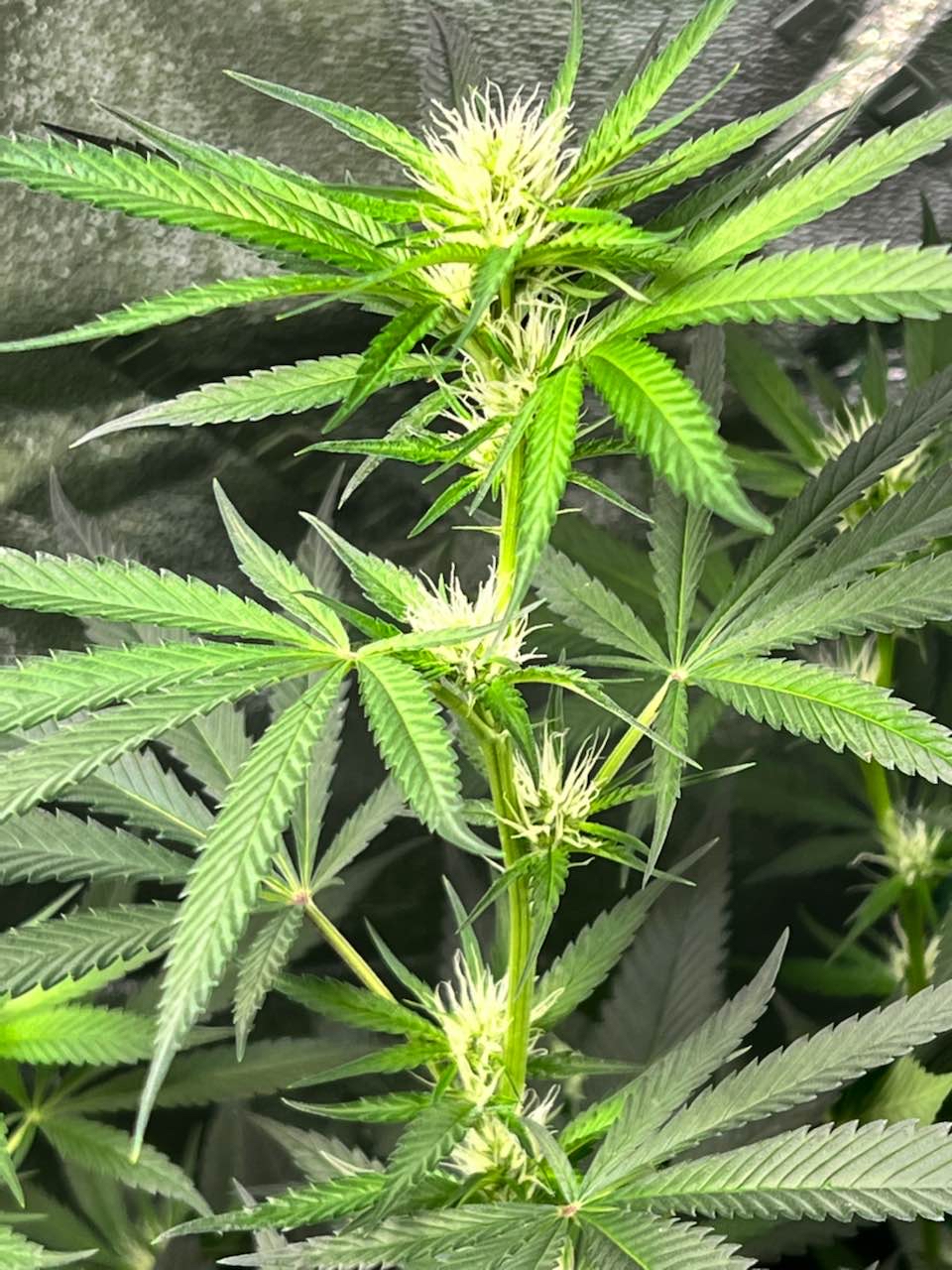 A little more flower, with added Nutes
a month ago
Starting to flower pretty good feeding in a few days
a month ago
Week 2 day 2 of Flower looking good
2 months ago
ig:@eaegifts If you get the chance to run a set of clones try going straight to bloom on one when you flip and stay Veg on the other. I plan to do this experiment myself because I noticed since I changed my transition feed to higher P and lower N I don't get much flower stretch and typically see buds forming within 7 days. I'm loving the stretch you've got going here, they're looking very healthy 👍🏾👍🏾
View 2 additional comments
Male or female, or too soon????
2 months ago
Wake n Bake I ask because i see no white hairs… Have they not reached their sexual maturity???
View 10 additional comments
Its been a while since my last update but the girls are doing great!!! Only two havent shown sex yet.
2 months ago
Moved to their new grow tent
3 months ago
7/8 seedlings hoping for 8/8 🤞🏾
4 months ago
xVADERxTOKERx Hopefully just a late bloomer, the shrimp of the pack! Lol good looking soil! Have you fed them anything yet?
kingofcrossoverz23 Yea that's what im hoping for lol. Haven't fed them anything yet, but will be starting in about 4-7 days from now. Want them to grow a little more before I start adding
xVADERxTOKERx Sounds like a good deal to me! Stoked for you growmie! 🤙🏻🌺
View 1 additional comment
Flower looking good
a month ago