Indoor home
Summer 2021
Random plants
Well, not my prettiest of runs. I missed flushes in weeks 2 & 3 which nuked the shit out of the ppm in the soil. Works been a lot recently so I definitely haven't had the energy to give these ladies my 100. Pics are of Banana Cake & Apple Fritter
2 years ago
Puro Papaya. Smells just like a papaya lol, not a fan of it but I'm sure I'll enjoy the high 🙋‍♂️😂
2 years ago
Another week or so to go. Beautiful fade on this Apple fritter. Some of the banana cakes are also turning purple.
2 years ago
Day 21 strip. Didn't go as heavy as I normally do. Not using CO2
2 years ago
Can already tell I'll be removing this genetic of 'runtz' from the rotation. Bud sites are growing irregularly. Pheno hunting 'banana cake' from In House, got a few different phenols in this run. The Apple fritter is stacking very well, thinking I'll keep this genetic going. Also have a tangerine dream which is my fiancé's favourite, do-si-do & a double chocolate.
2 years ago
Plants have responded well to their new home. My basement is cold, so I had to buy a heater. Have it between 23-27 now. My dehum is currently outside of the tent, but will move it in during flower. Waiting til clones root, topping and then flipping these ladies 🤤
2 years ago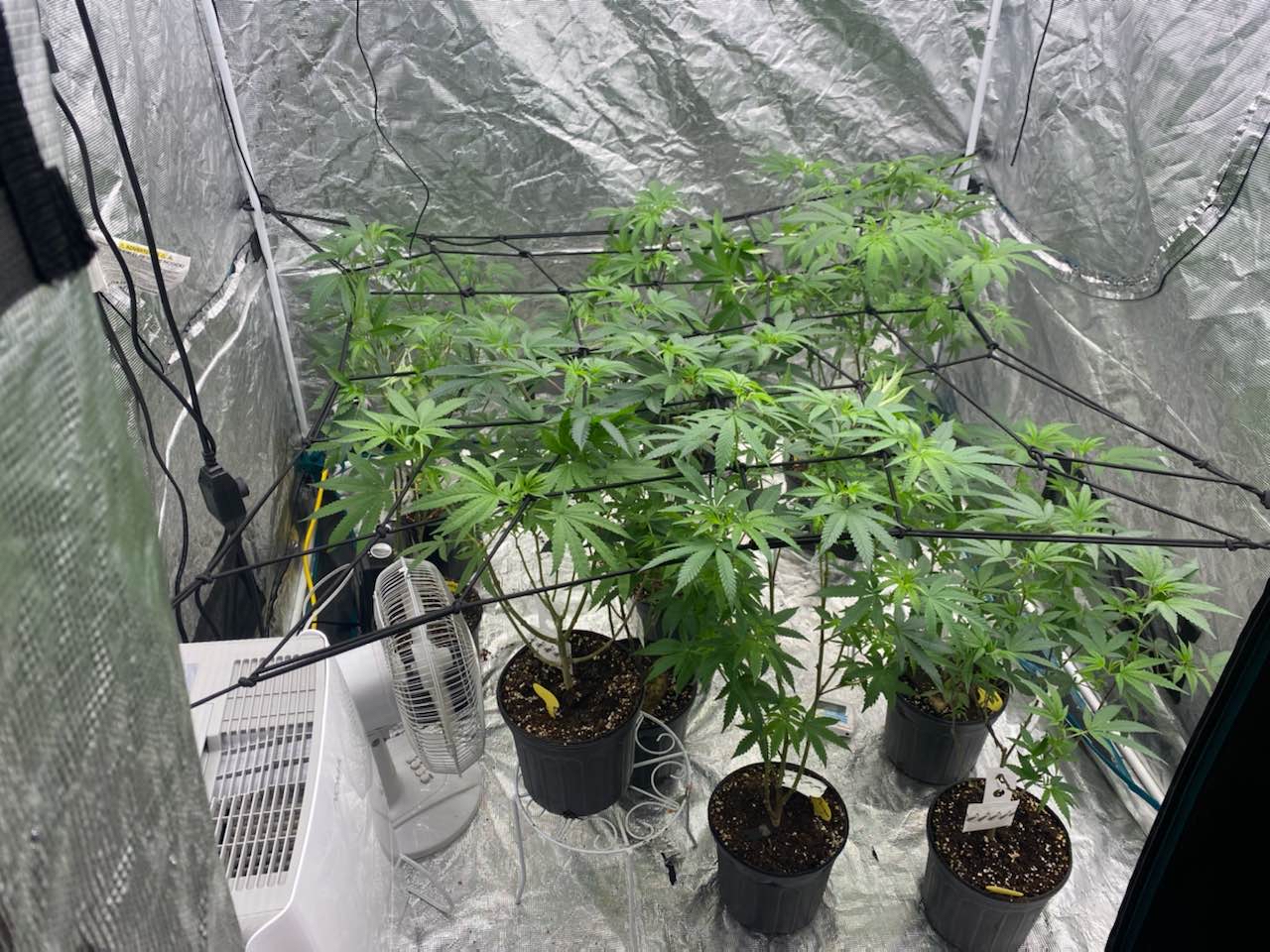 Flipped the ladies to flower
2 years ago
New round of ladies went into the flower tent today. Have multiple different strains - Banana Cake, Apple Fritter, Runtz, double chocolate & do-si-do. Lime green is new growth from plants I took clones from.
2 years ago