captainelastico
Critical Mass Auto Fem
End of July
Last attempt.
Flushing today. Harvesting tomorrow!
3 years ago
Harvest day! So excited!
3 years ago
Technically last day of grow. Hoping to harvest on Sunday and flush fri sat. Tris cloudy!
3 years ago
Smelly and getting big and frosty. Probably 2 more weeks with this fast little lady.
3 years ago
Got a light that is not crap. So excited! Put it on bloom lights. This lady is 0 to 80 days seed to harvest and she's got about 1.5 weeks left on that timeline. We'll see! Put my clone in a cardboard box bucket setup for now.
3 years ago
Growing and growing. Clones are going to their new homes this weekend.
3 years ago
Huge with quite a few main colas. Love watching this grow.
3 years ago
Changed water and some of the back branches are already huge so I put in support. Bud just starting to peak out. Happy dog.
4 years ago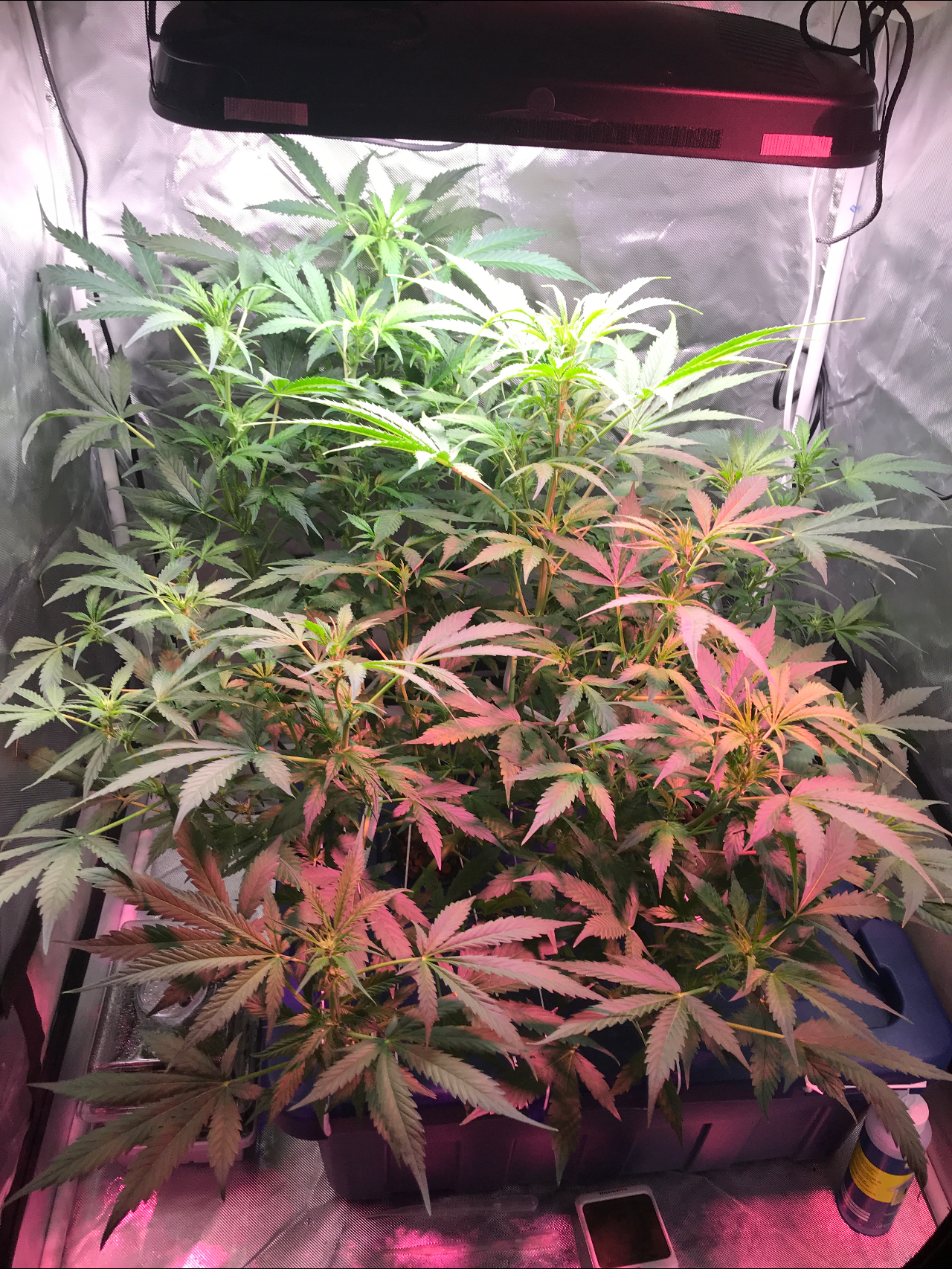 She exploded! Going into flowering small whities coming in. Took my first three clones we'll see how they do! Will give two to my friends who are growing. Big and strong she's been an impressive plant looking forward to seeing what kind of harvest this will look like.
4 years ago
Tying limbs down all over to get it to spread more to the right and fill out. Put up an additional light to help it move in that direction. Very healthy and big stems!
4 years ago
New drip worked so well the stem is thick and has been hard to train haha slight angle and I'm really trying to pull those side branches down and out. Really grew over the last week wow!
4 years ago
Thick stems drip system removed for now. Cleaned out and replaced water yesterday. Starting to train it more. Looking good!
4 years ago
Starting really sprouting and already has a super strong smell. Stem is very thick. The top feed water is really making this grow fast. Will trim some of the big fan leaves to expose the lower cola stems to more light at two stage. Excited!
4 years ago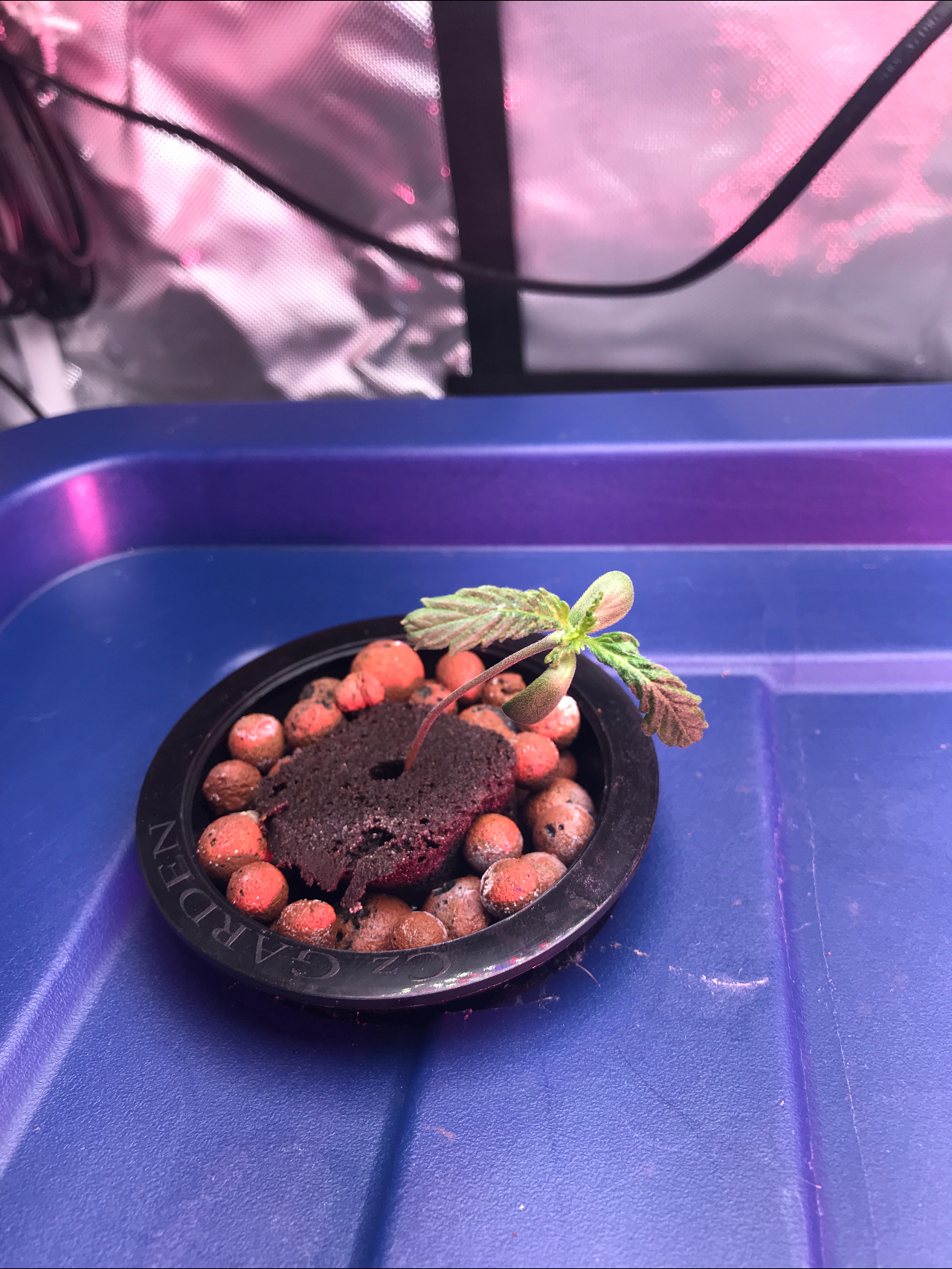 She's alive! Growing well and to the desired angle. Switched on the top lights and will change out her water w nutes this weekend. About 2" tall!
4 years ago
Finally one popped! New drip system seems to be working. So grateful to not lose all the seeds. Will be taking clones of this for future. Just got to take good care of this little lady!
4 years ago
Just put in two critical mass seeds. Switched over to drip system with water pump and net pots because my germination has been awful. Here's hoping. 🤞
4 years ago