yeew
Blue Dream Auto Fem
Auto
🐢
Chop/ wet trim. Going to be some pack fr
2 years ago
Shooting for 10 day dry
2 years ago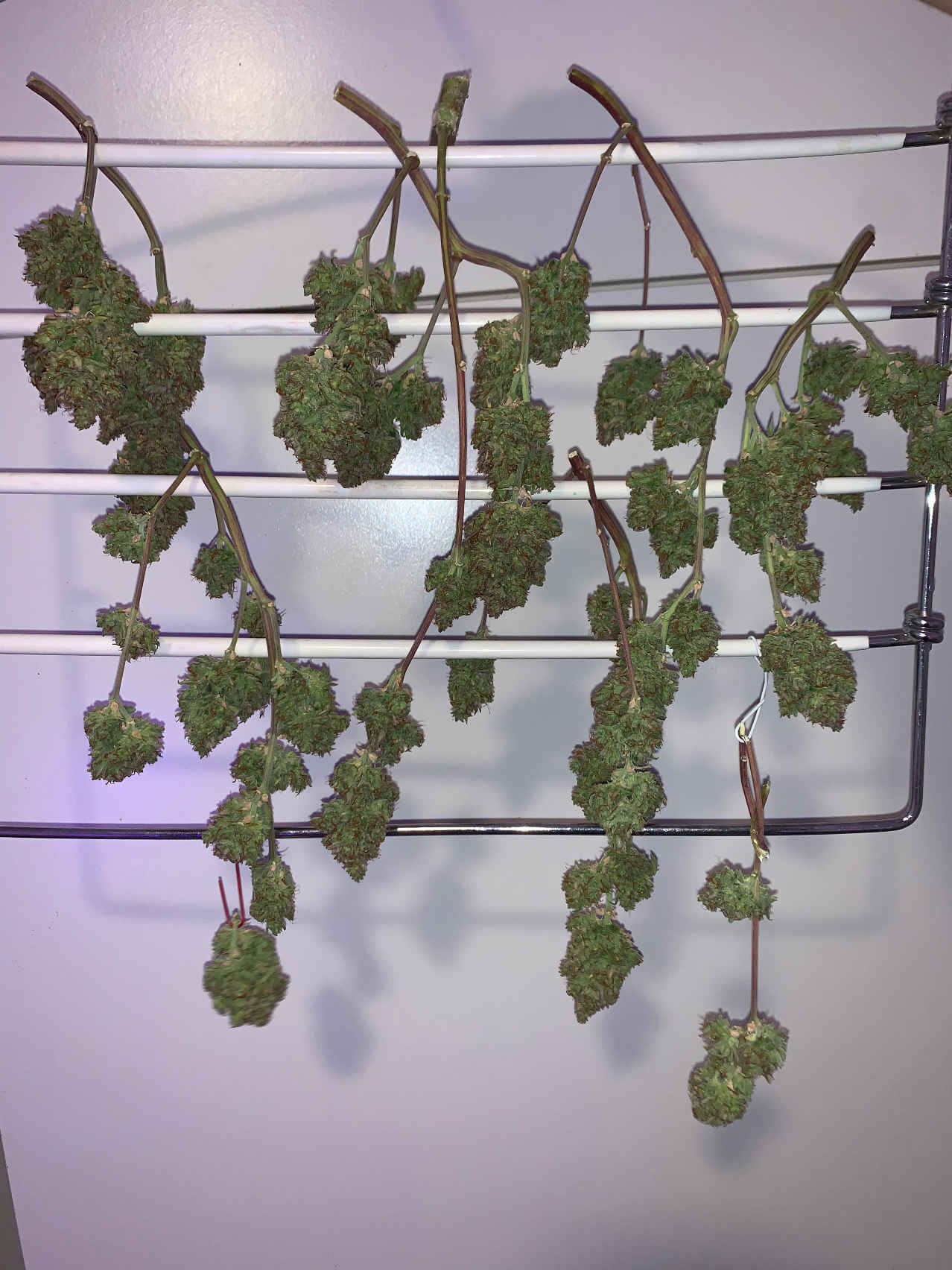 Chop tomorrow
2 years ago
Tricks are milky with 5-10% amber. Started shooting white pistils so we'll wait.. other plant had a lockout but is bouncing back great.
2 years ago
Lst only up top now. Trying to let the bottom catch up
2 years ago
Both starting to show a few pistils. Amended soil today and watered @ 6.5. Defoliated a little bit on both. Mostly only the top large fan leaves to get ready for the stretch.
2 years ago
These girls blew up while I was away
2 years ago
Two or three days til topping
2 years ago
Going to top both of these girls on 4th node
2 years ago
Transplanted Happy frog soil Dolomite Lime 30ish percent perlite
2 years ago
Chugging along
2 years ago
Slow and steady
2 years ago
Both popped out today
2 years ago