vietti33w
Bad girl
Sept 2020
First grow Mendocino bad girl dwc flora series nutrients
Put on flush last night. Pulling in two weeks
2 years ago
Pics with comparisons
2 years ago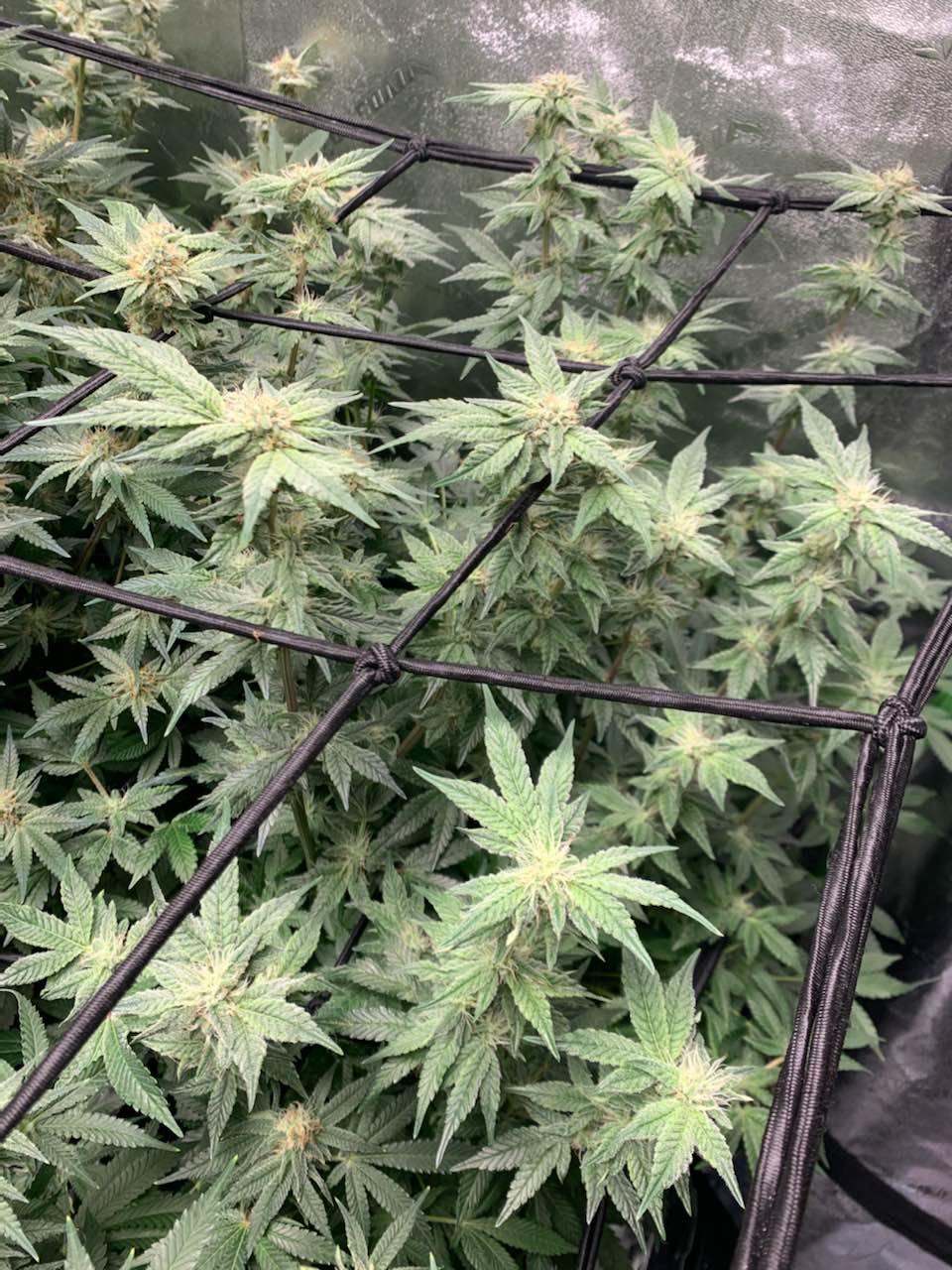 Pics. 27 inches
2 years ago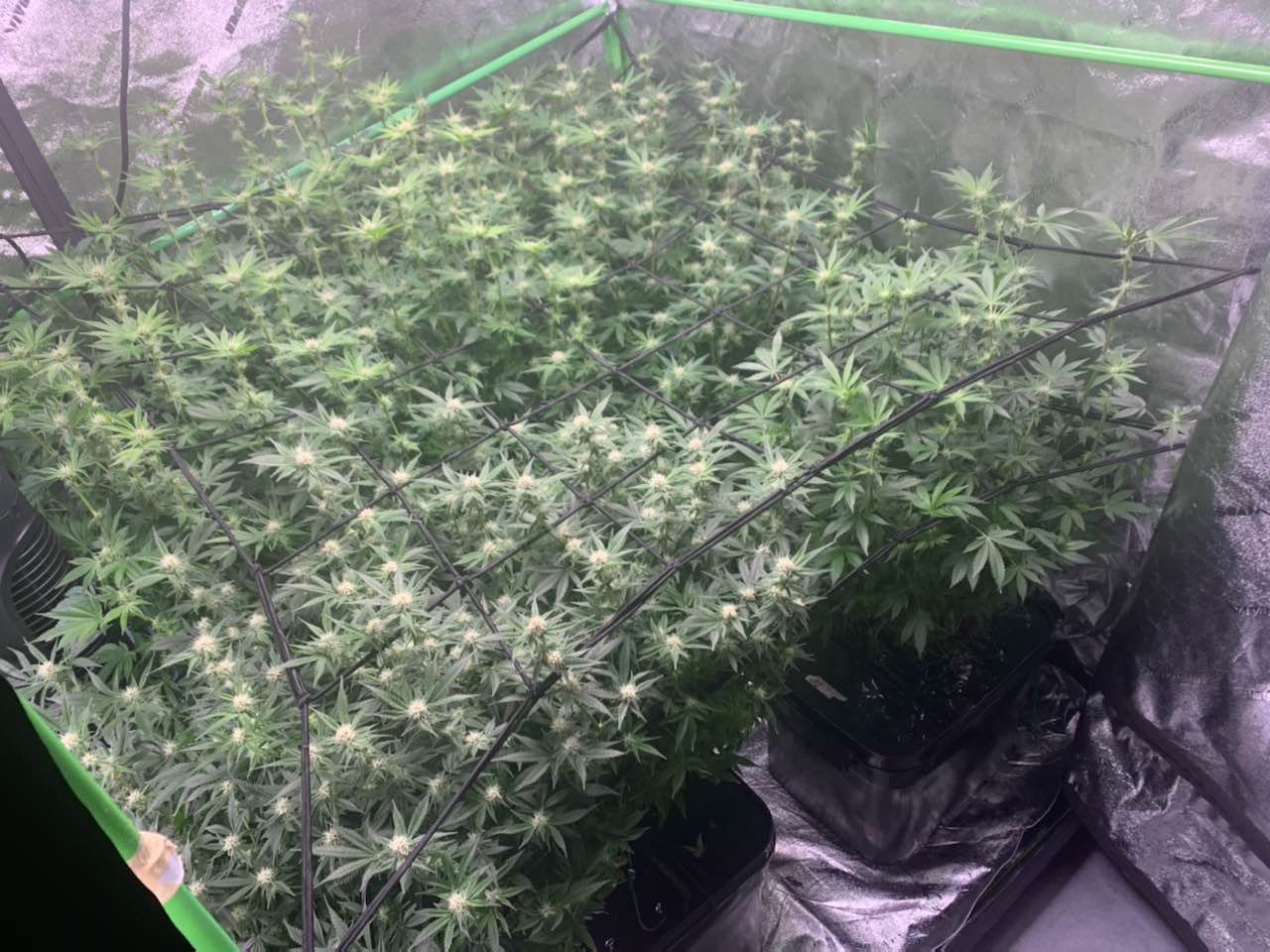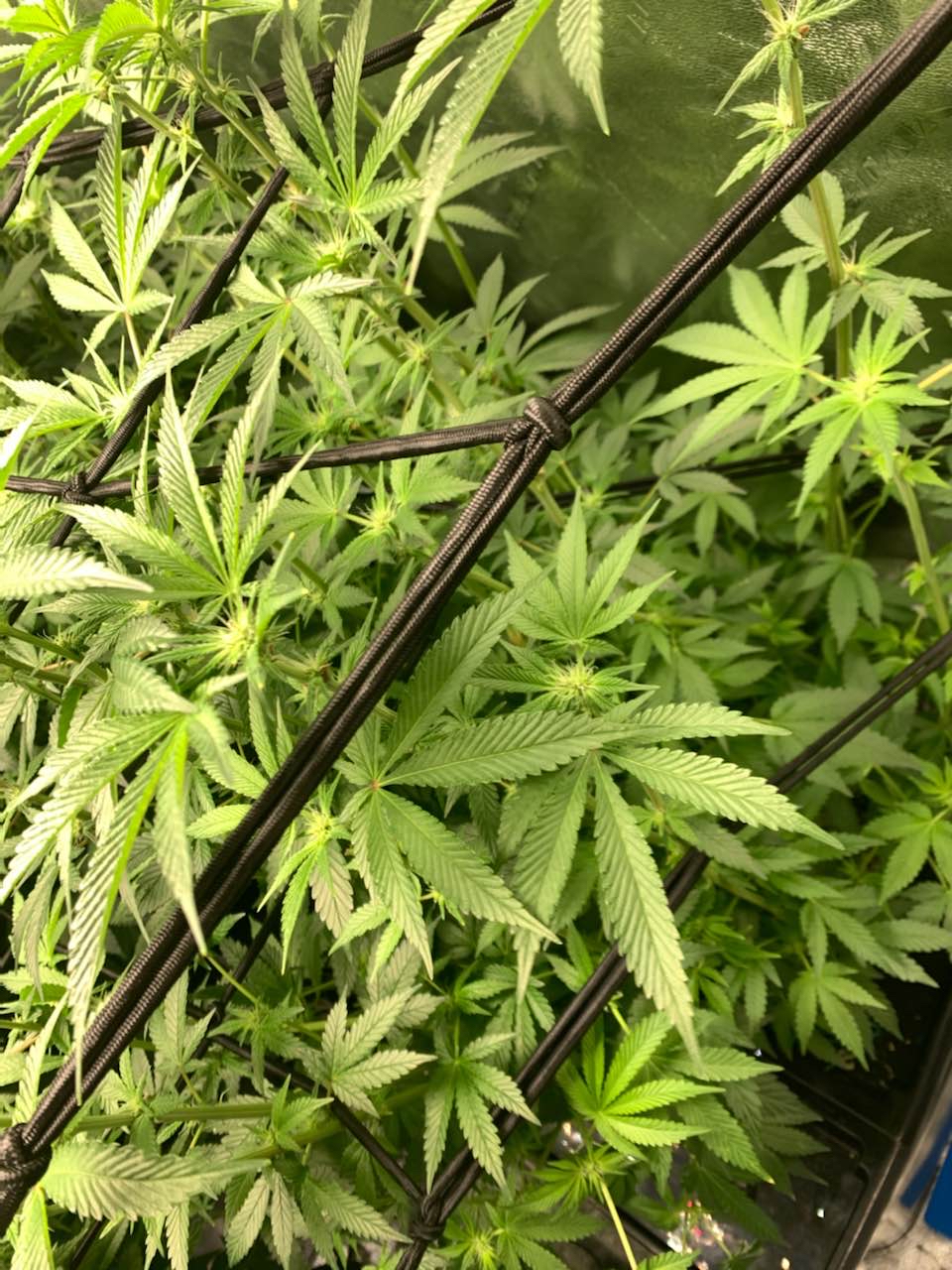 Pics front right
2 years ago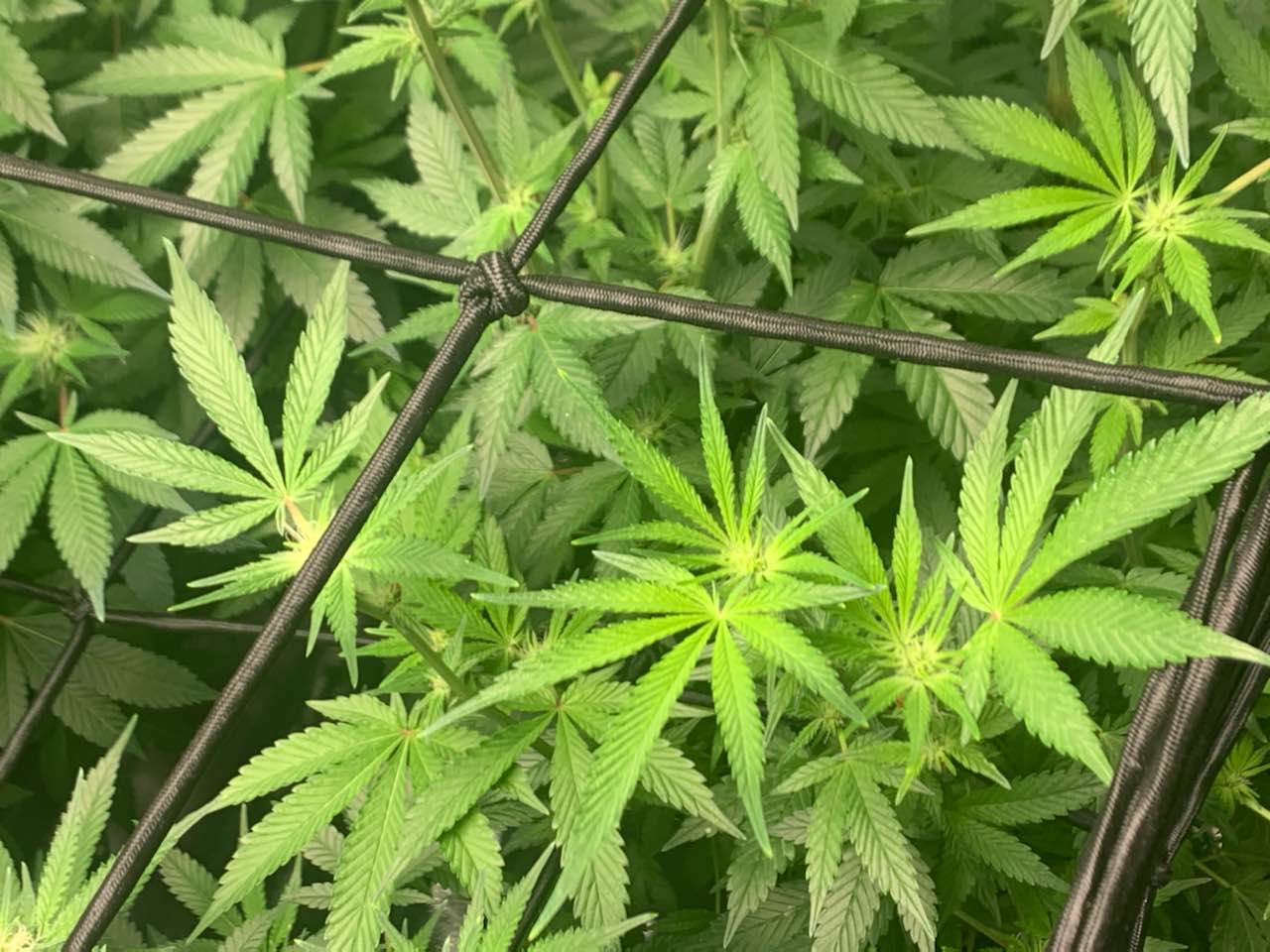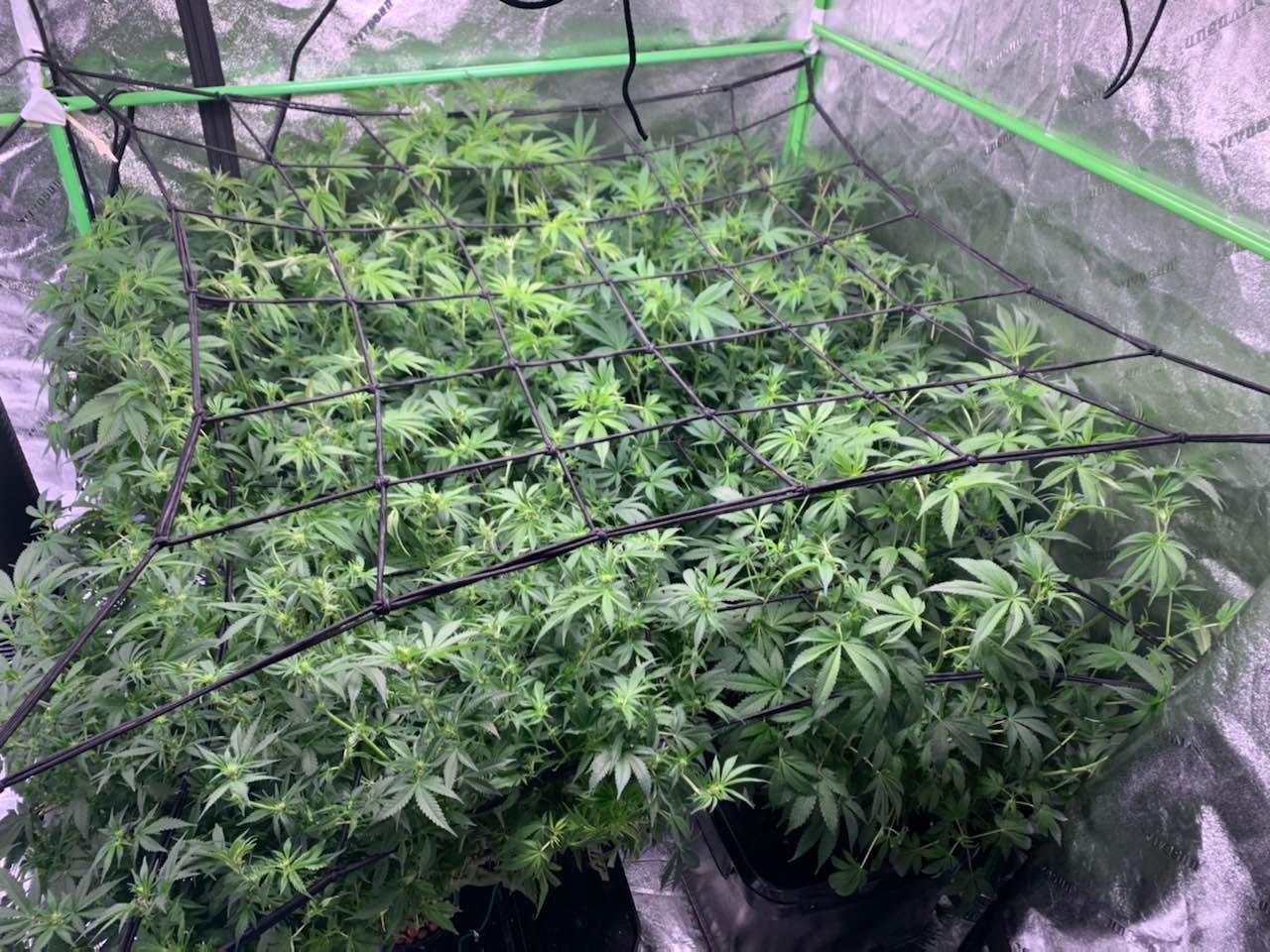 Started week 2 defoliation
2 years ago
Week 2 defoliation
2 years ago
Front right starting to flower I think
2 years ago
Pics still stretching
2 years ago
12/12 stretching
2 years ago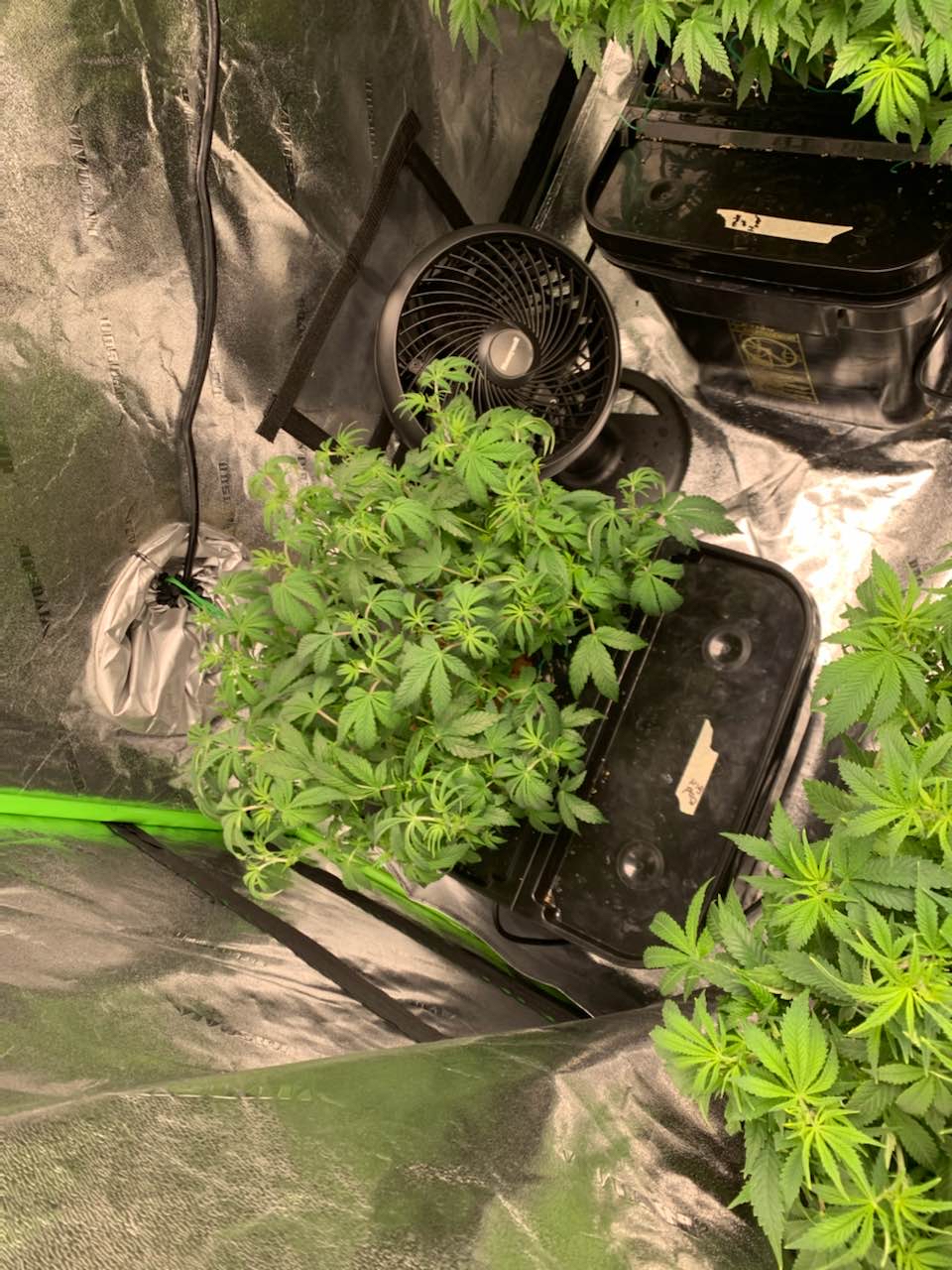 Pics. Project a branch 😐
2 years ago
Pics finally coming back but she's growing slowly
2 years ago
Defoliate dying leaves
2 years ago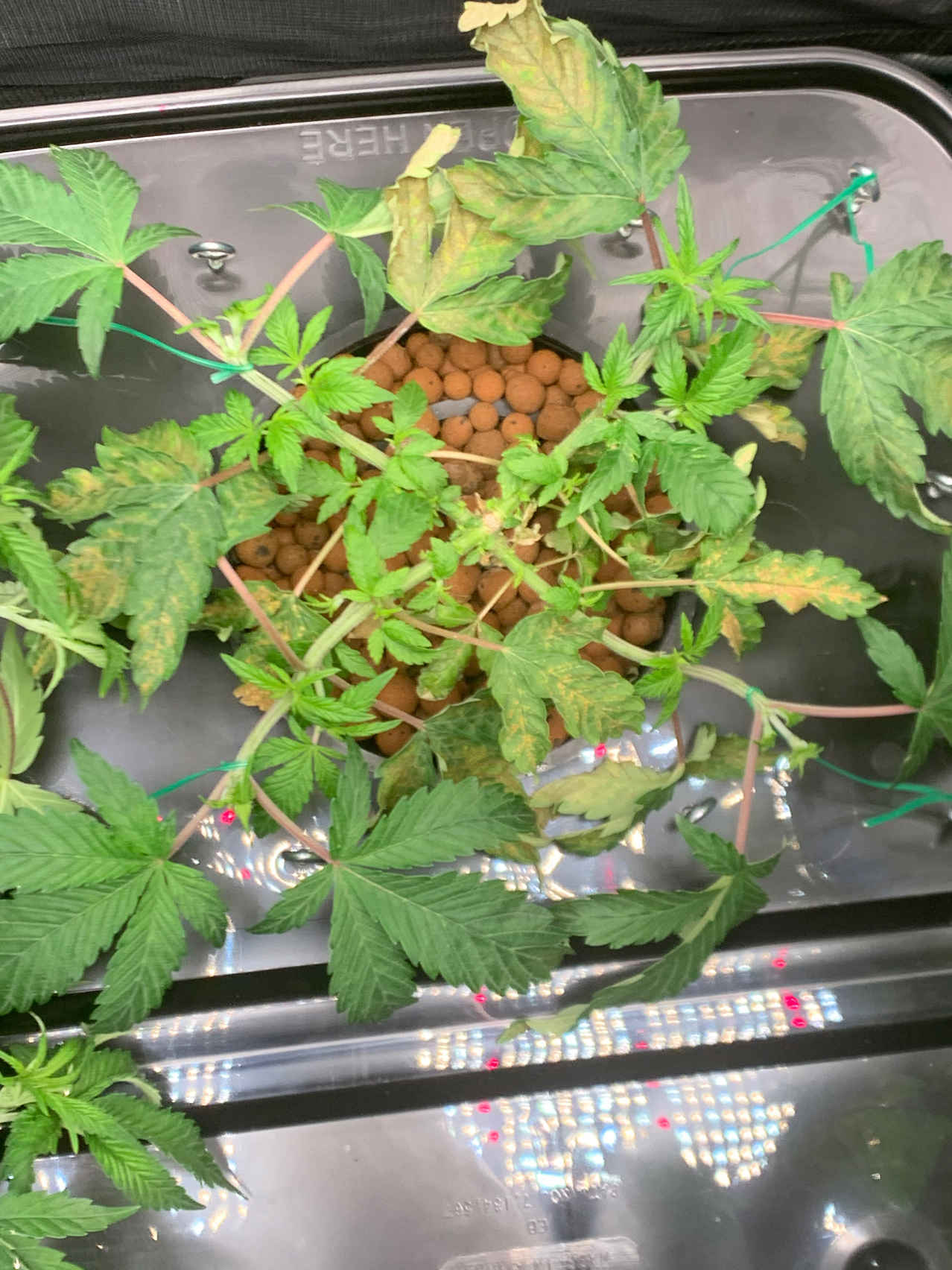 Transplant to nicer buckets
2 years ago
Growing centered under light
2 years ago
Topped all four branches trying to facilitate
2 years ago
Still growing
2 years ago
Trying lst seems to be growing but not rooting
2 years ago
Filling out more
2 years ago
Filling out but roots are still under developed
2 years ago
Ph was at 5 no idea what happened added root booster and brought ph up to 5.8
2 years ago
Waiting for her to really branch out
2 years ago
She's growing back!
2 years ago
Topped her last night and trying to clone her top. Fingers crossed. She does appear to growing out the way I was hoping for
2 years ago
lawson999 wow thats not a fim thats a beheading amazing that it survived
vietti33w IKR. It was almost exactly in half and from my understanding you shouldn't ever take more than 25%. This is my first grow so I had lots of anxiety to make that decision. But the breeder says the bad girl does well with abuse. Quite obviously they weren't lying I took the top and cloned it and she is my fastest grower now. Still doesn't like branching out but tying her down really helps.
Still fighting despite her abuse
2 years ago
She's had a rough time but seems to be coming back. Ph burn and extremely low humidity. She was the first of all to show symptoms but is still fighting
2 years ago