ndevgrows
Dos Si Dos auto
Indoor grow no4
Fourth indoor grow. Seed soaked in water for 12 hrs and cracked between some damp kitchen roll. Moved to a coco starter block once the taproot was showing. Broke soil in 2 days
Dos Si Dos (Barneys Farm)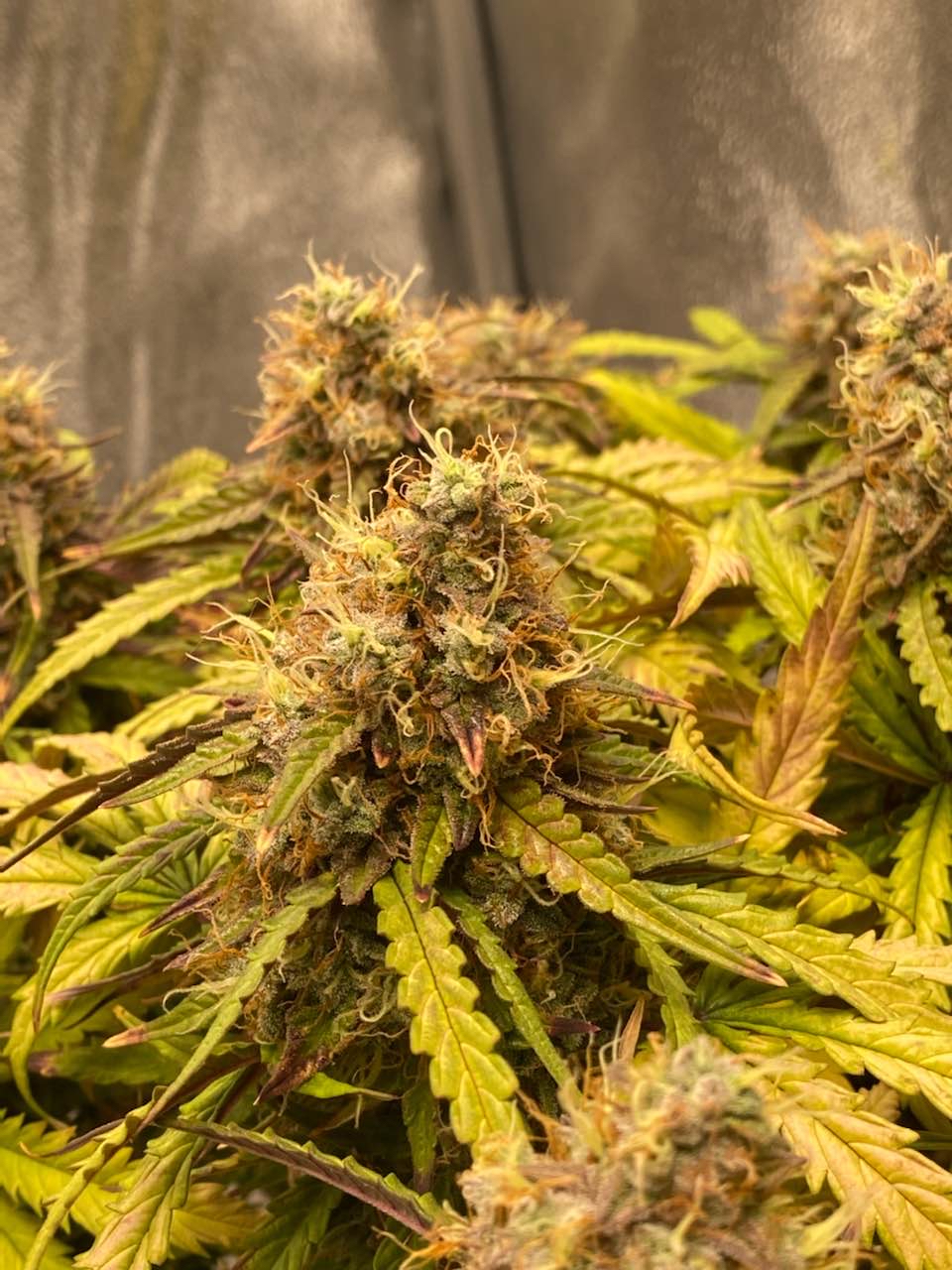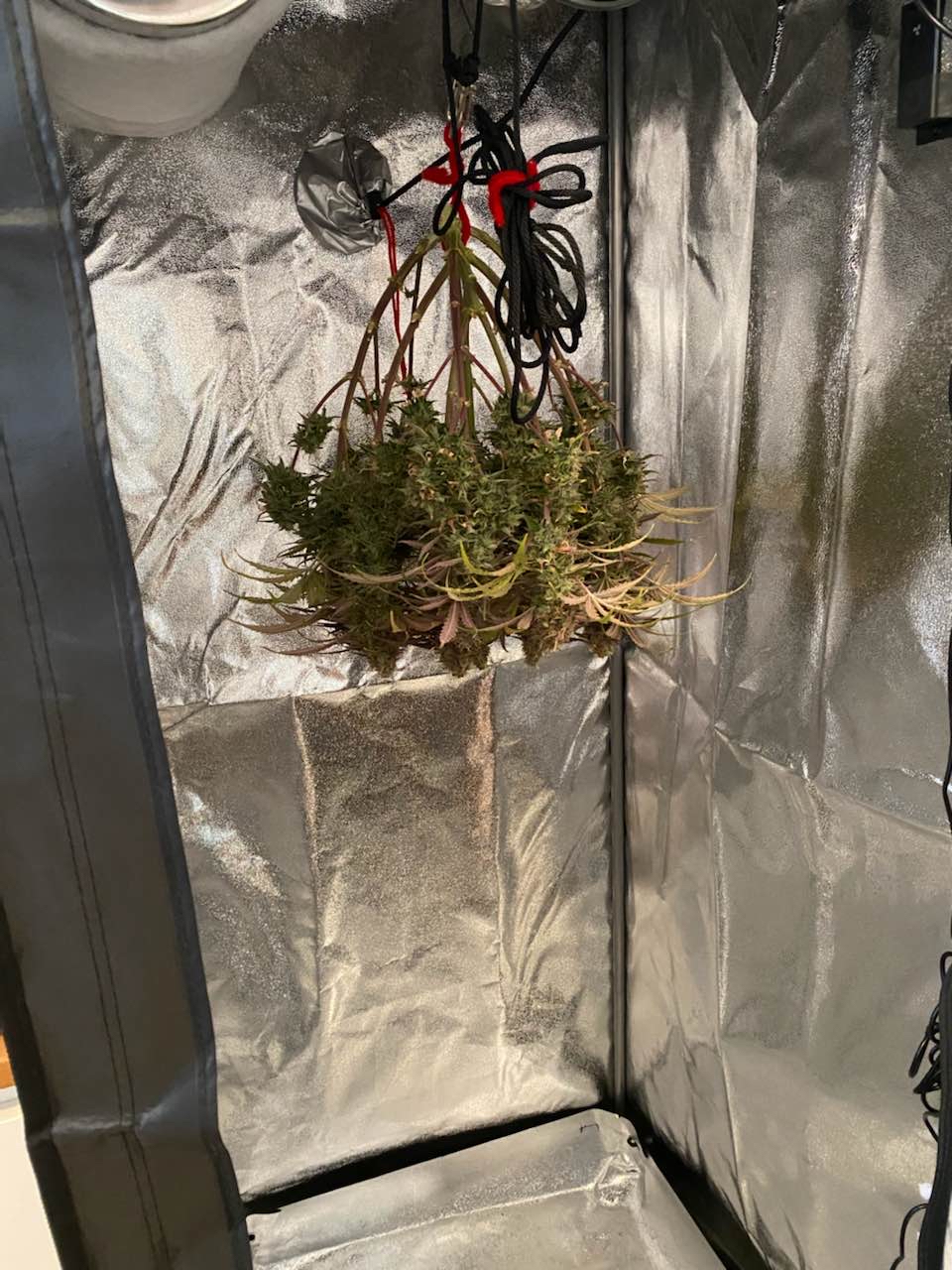 Chopped and hung after a few water only flushes, pot being left to dry and 48hrs darkness. Can't wait to try it!
2 years ago
Finally got my new tent set up so going to finish this girl off in her. I'm starting to see some of the trichomes turn amber but still got some new pistils throwing out. Gave her a final heavy feed today and am now going to go water only for the next 3. Will then leave the pot to dry for a few days before chopping! That'll hopefully be in just over a week and should have some fully matured buds
2 years ago
gregg01f Looks amazing, great looking yield!
Not far off the 50% brown pistils mark but this girls still got a fair bit of growth left in her! Going to wait until they're all browned and curled which I think will be around 2 weeks time
2 years ago
Couple weeks left in her yet
2 years ago
ndevgrows Yeah I like to leave them to the point that they will pick off easily by hand. I figure that at that point there's no beneficial nutrients left to extract from them.
Doing very well. Buds are starting to swell now. Definitely got a couple weeks to go and I'm expecting to see those nugs double in size!
2 years ago
Looking all good here. Buds are starting to develop nicely now. Hopefully they've got another month left in them before they're finished. Hopefully get nice and juicy in that time 🤞
2 years ago
Coming along well. Hit her pretty hard with the scissors this morning to remove a load of tiny side colas. I'm struggling to keep the temperatures down now the summer weathers here. Need to advance to a bigger set up!
3 years ago
Girls swinging into flower now. Started on light bloom feed.
3 years ago
She took the top really well! Got a nice flat canopy on top. Defoliated the bottom a few days ago. First pre flower pistils are showing and she's starting to stretch so think she'll be a nice early flowerer. Good a very good feeling about this one
3 years ago
Girls growing faster than I'd like for my small grow space so I've decided to top her. Hopefully this will leave me with 10 big juicy colas
3 years ago
Growing very fast this one. Hoping for a quick turn around and some heavy buds! C
3 years ago
Week one and I'm happy with how this girls going. Already transplanted to her final container and developing quickly! Won't be long before I'll be starting some lst
3 years ago
Away we go. Getting her straight under my spider farmer 1000 LED light set at 50%
3 years ago