My first grow Starting from clones
Oct 2020
600 watt HPS soil grow in 4x4 tent
Tropical Cherry, Ice cream cake, flaming giraffee GMOP, lemon twist, Strawberry Banana, pie hoe
Flushing these beauties as we speak. 🔥🔥🔥🔥
3 years ago
diffbreedgen Nice grow, any advice on great LED lights. Trying to find the best brand to get bigger and better buds.
Switched the lights from 600 watt hps to brand new C3 G8 led lights and am in love with them!!!
3 years ago
Had to takes these girls outside for a quick photo shoot. 🔥🔥🔥🔥
3 years ago
TROP CHERRY LOOKING🔥
3 years ago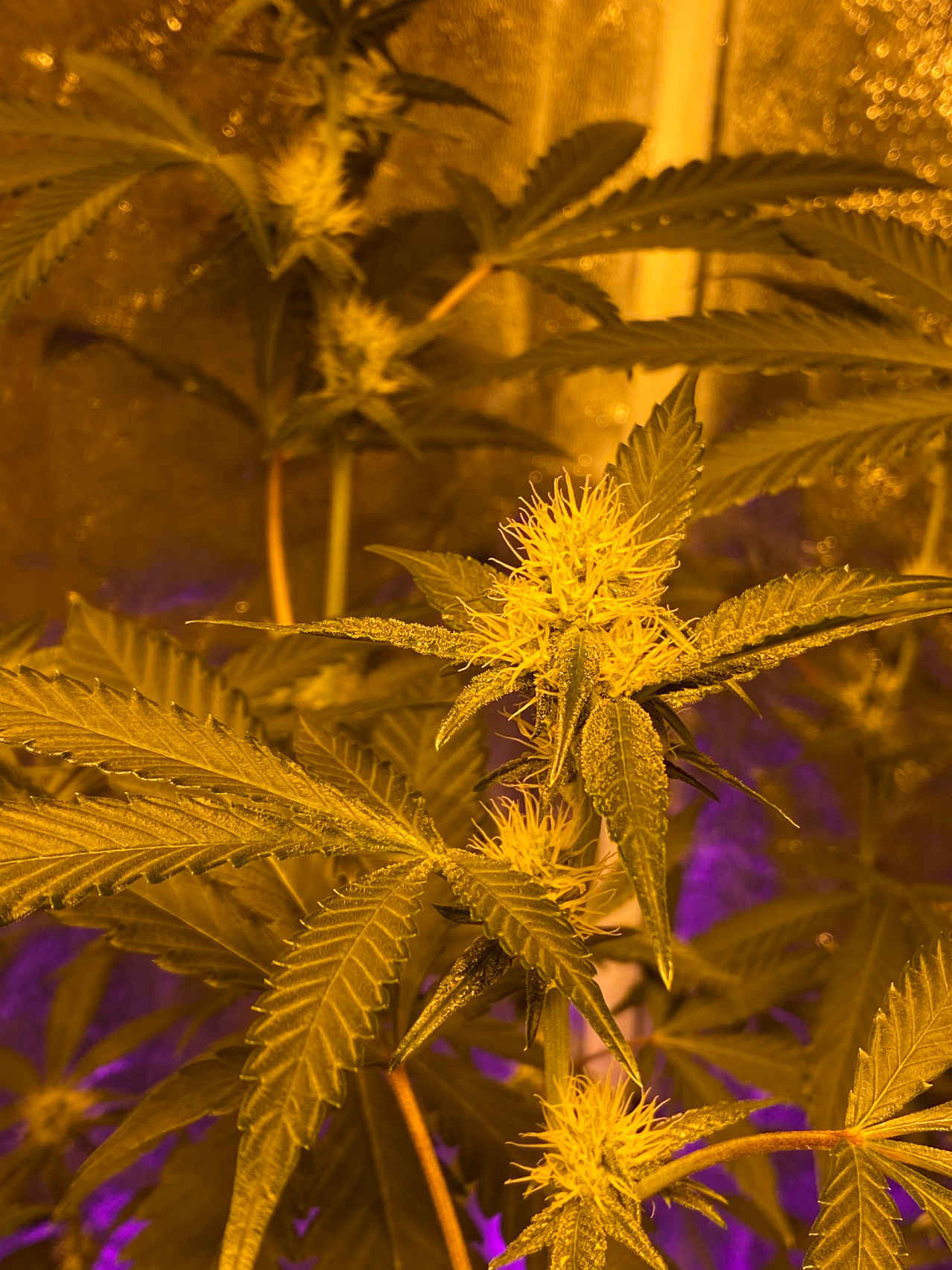 They're starting to get big and the leaves are getting resin covered!!
3 years ago
Day 21 of Bloom. Today was the Last time Defoliating these beauties. 🤞🏻
3 years ago
Day 6 of 12/12 Time to set up tent #2 (4x4' 600 watt hps, Co2 and carbon filter. Then move half the plants into that tent so they have room bud properly.
3 years ago
Day 3 of 12 on 12 off.
3 years ago
Day 1 of my grow. Buddy gave me some fire clones. 🔥 Let's see what I can do with them to maximize the yield and flavor.
3 years ago