Critical Purple Auto
Indoor end of winter(south valley grown)
Germination-paper towel.. Medium- happy frog soil and perlite.. Pot- fabric 5 gal.. Lights - LED
Critical Purple Auto Flower Grower's Choice
Badee-badee-bdee, bt, that's all folks🤣 not much but still beautiful bud. No foxtail at all. Dense lil' nuggies. She'll be a couple joints to share at my annual August family camping trip.
10 months ago
Some Amber trichomes, all amber pistols, fan leaves dying so I pulled her. 🥰 Hope my timing was right. Not a lot of yield and I feel like I was a little late but I just hope she tastes as good as she looks. Potency would be nice too🤞🏽
10 months ago
NMcannabisGarden Gonna leave her leaves on to help her slow dry at 40-50% humidity????
lation1984 Hella nice. Thats def gonna be a nice chill body high. Or glued to couch 🛋
View 4 additional comments
PH filtered water only from this point on. She got some worm castings and banana tea not too long ago so her soil should be active enough to take the extra nutes out with regular watering?? Or should I actually flush with a lot of runoff??
10 months ago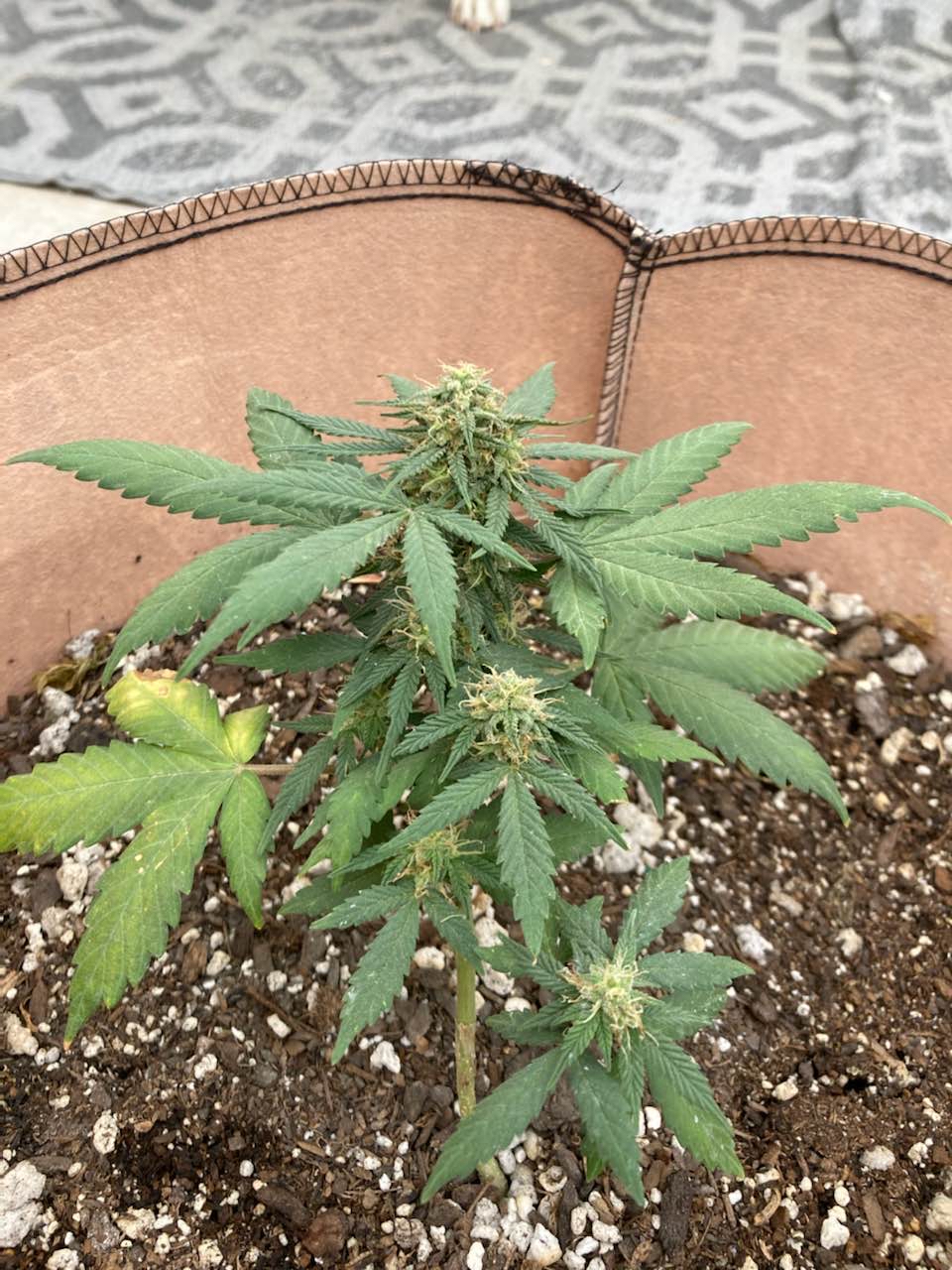 She's so small but my best looking bud yet. 🥰the colors are so gorgeous. Either I stunted her with too much nutes or cheap lights or both I think but she's healthy as can be n loves the sun
10 months ago
NMcannabisGarden I could blame genetics but I'm such a novice and I work more than I'd like so neglect happens
lation1984 Looks nice. I have one on mine that stunted 2 weeks its an auto but she decided to flower. Its like a mini one too. It happens the other is hella big 😂
lation1984 Bets its gonna be fire. You grew it then you know it will be a great smoke regardless of size
Moved outside. My indoor light sucks I think
10 months ago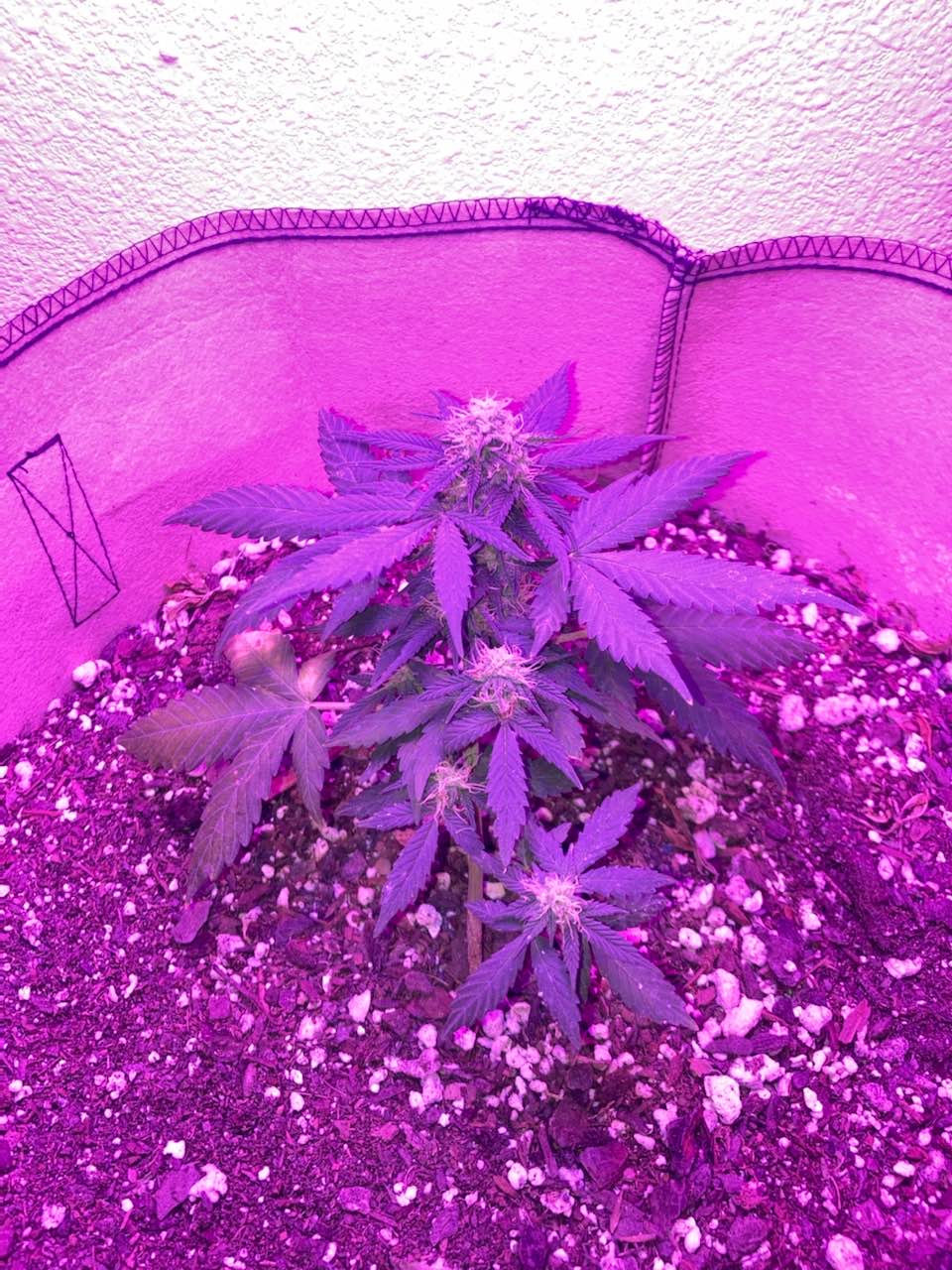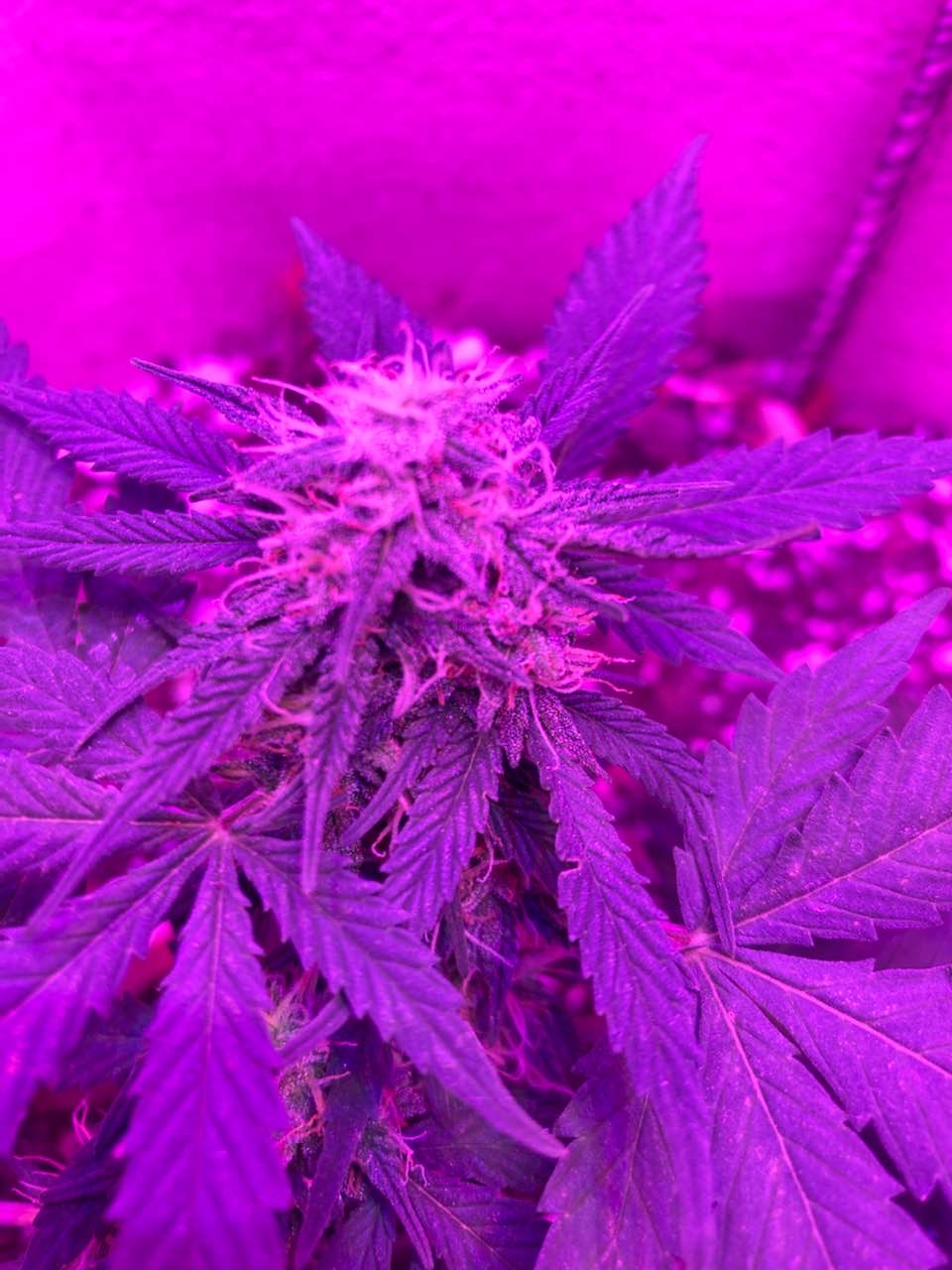 1 or 2 weeks left
10 months ago
Mini buds are stacking. So pretty. She got the best of my light I made sure not to overwater, good soil and nutrients. Either this one was just genetics or I over fertilized. I think. Just hope she tastes as good as she looks
10 months ago
Few more weeks?
a year ago
youcanthavethat1 Nice bro i need to do some more research on giving autos their best start, yours looks good but mine grow slow and never get that big ⬆️ because I suck at this still
View 1 additional comment
Another shorty auto. She finally finished the yellow fan leaf so I plucked it.
a year ago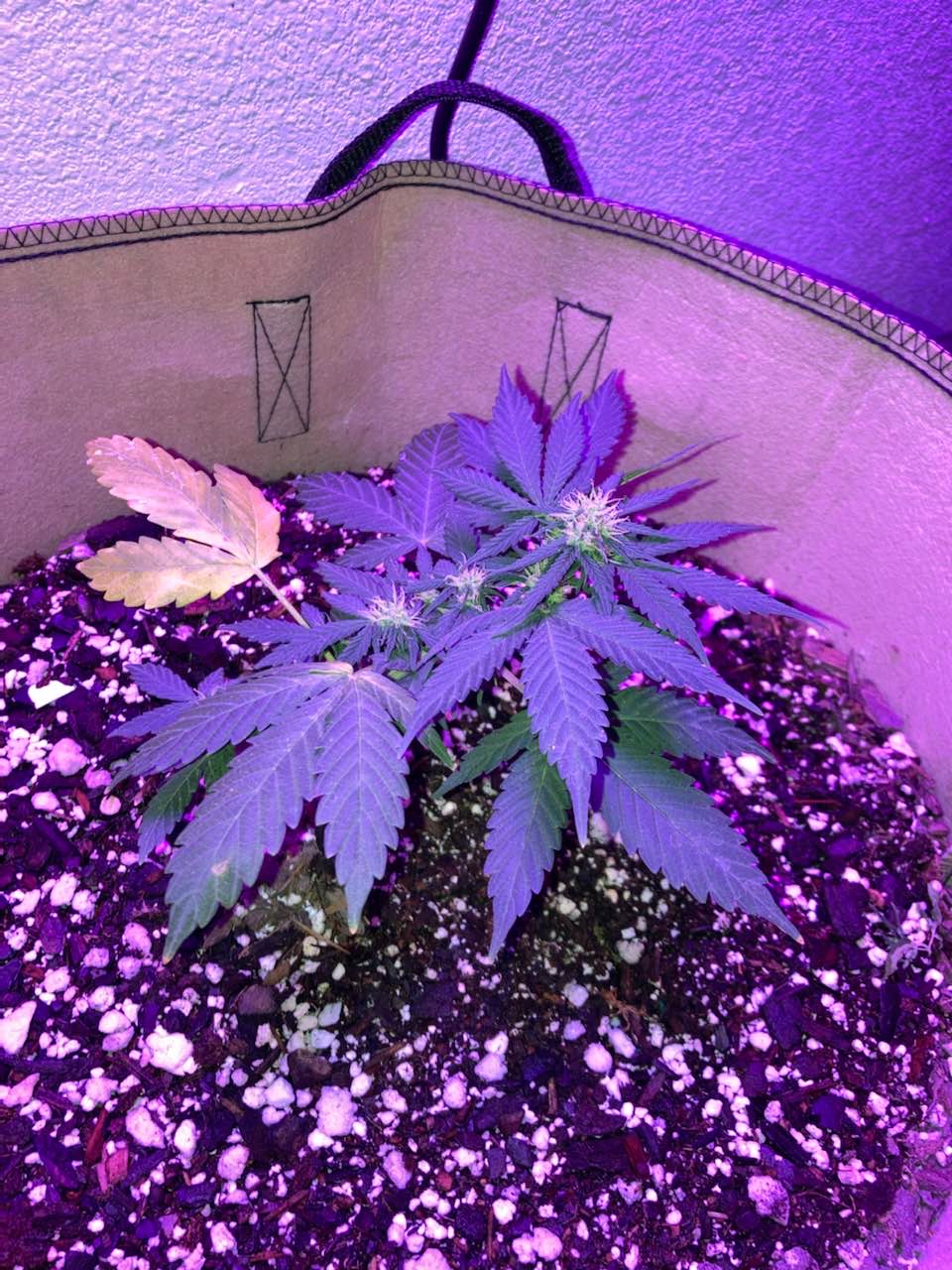 She was drooping bad when I got home. Gave her a good soak with xtra bloom nutes and she perked right back up
a year ago
Maybe a few weeks to a month more. One bottom fan leave being cannibalized so I might up the bloom nutes one time before I start flushing… Does anyone know a good start point for flushing??
a year ago
dolomight My last two weeks of flower (depending on the strain) I will start my flush process as they are just fattening up at that point!! If it's eating on its self already an you have that much time try one more feed an see how it reacts!
NMcannabisGarden Sounds about right to me from my studies but always great to get an actual growers opinion! Thank you!
Flowers are filling in nicely
a year ago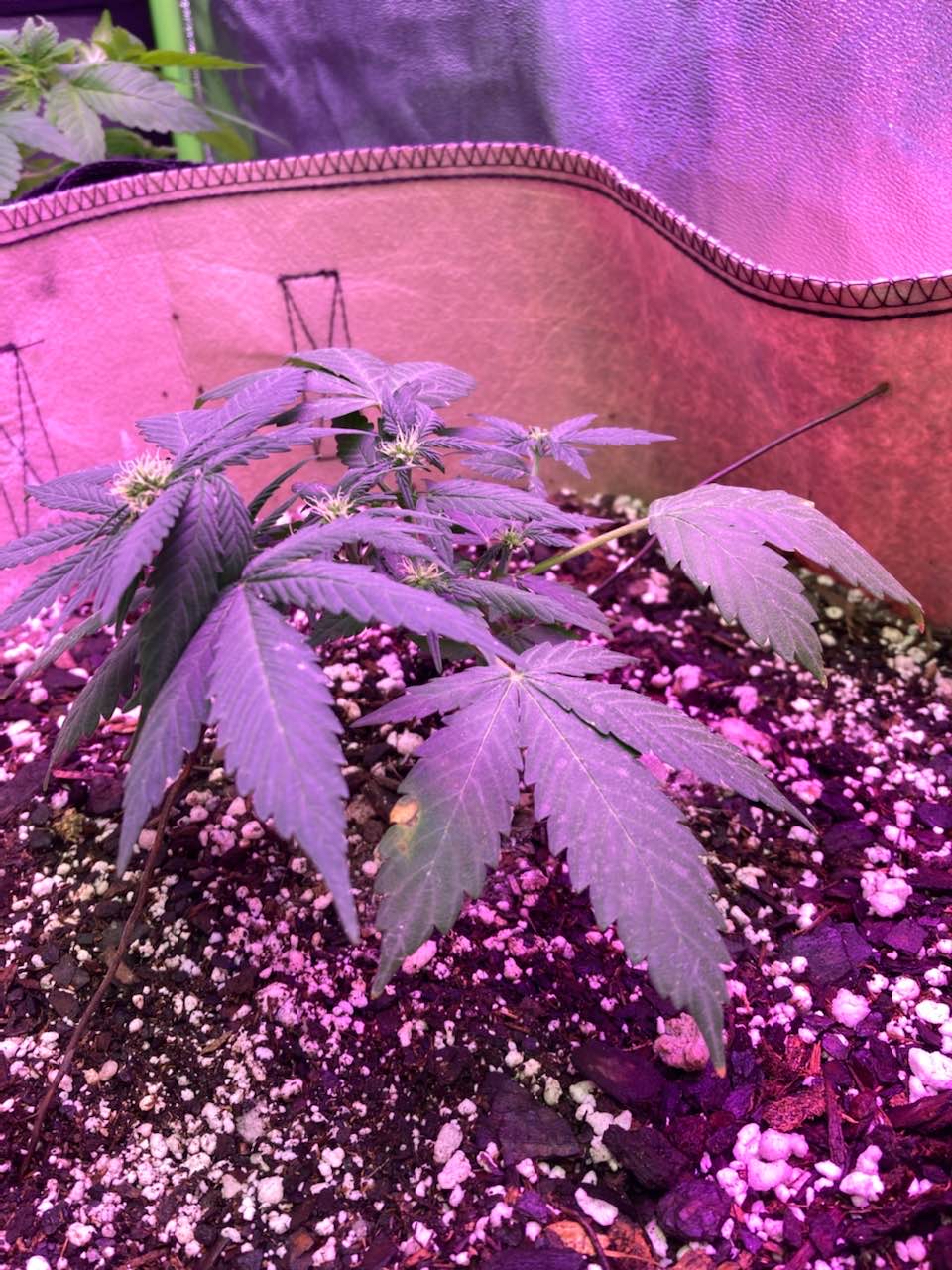 Watered about a cup w/ 1/2 strength nutrients
a year ago
LST only on her. Flowers are gorgeous w/ some trichomes already.
a year ago
kissofthewolf88 Awesome I was just thinking so how will my next will react to only LST I topped my green point citron, low stress with out the high stress chop…
Continuing LST. Moved back into tent with LED / t5. Blooming gorgeously.
a year ago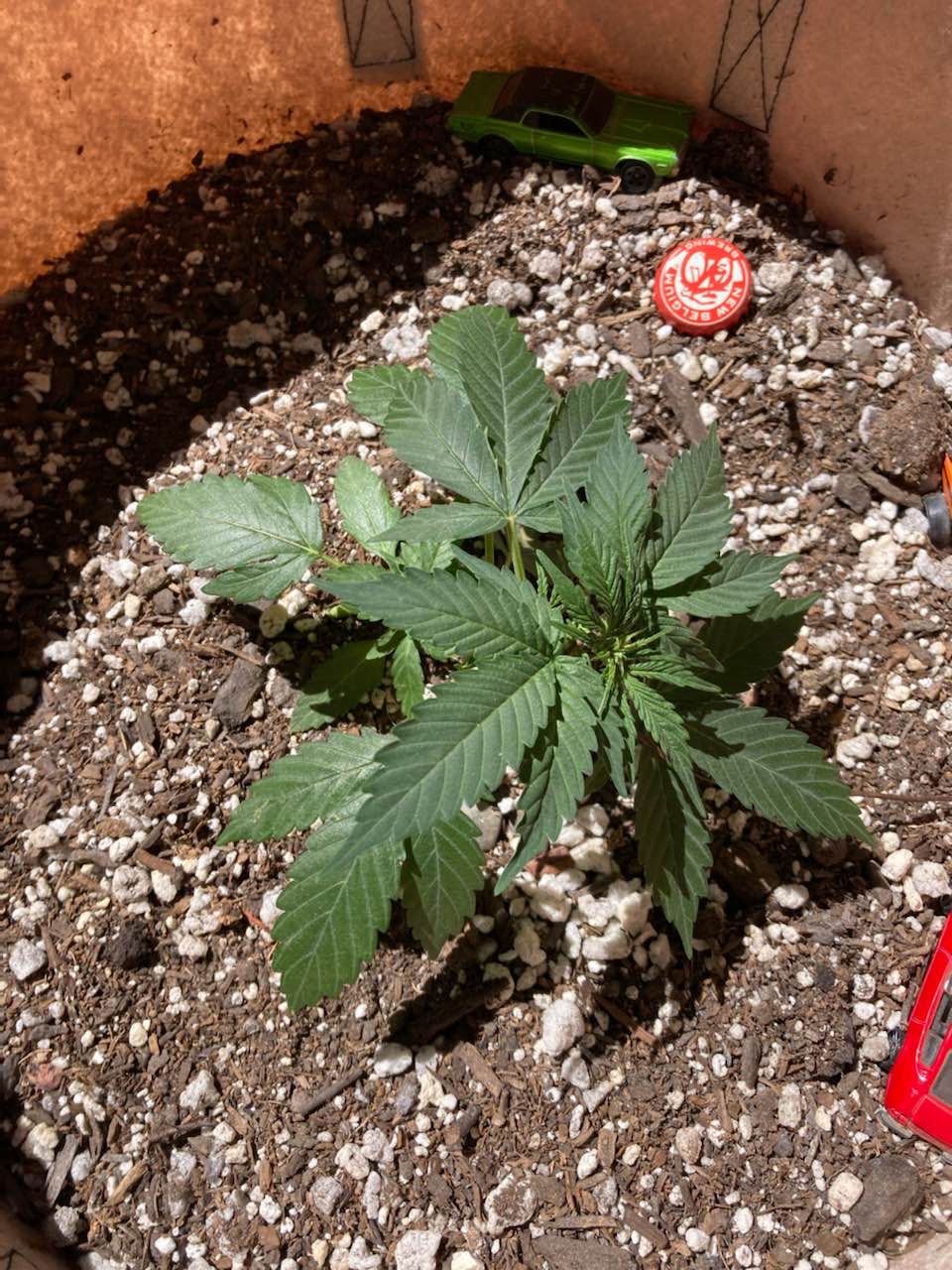 LST + spring sun light… first calyx's have appeared. Gotta get some more growth out this auto or gonna have another mini.
a year ago
Watered about a cup of water with mycos, molasses, epsom and 1ml per liter of nutrients.
a year ago
1 day since the LED to fluorescent light switch. Much warmer in the tent with the t5 fluorescent.
a year ago
Watered 3/29/22 w 1/4 strength nutrients
a year ago
Zero deficiency 😁 and first fan leaves forming
a year ago
New growth daily
a year ago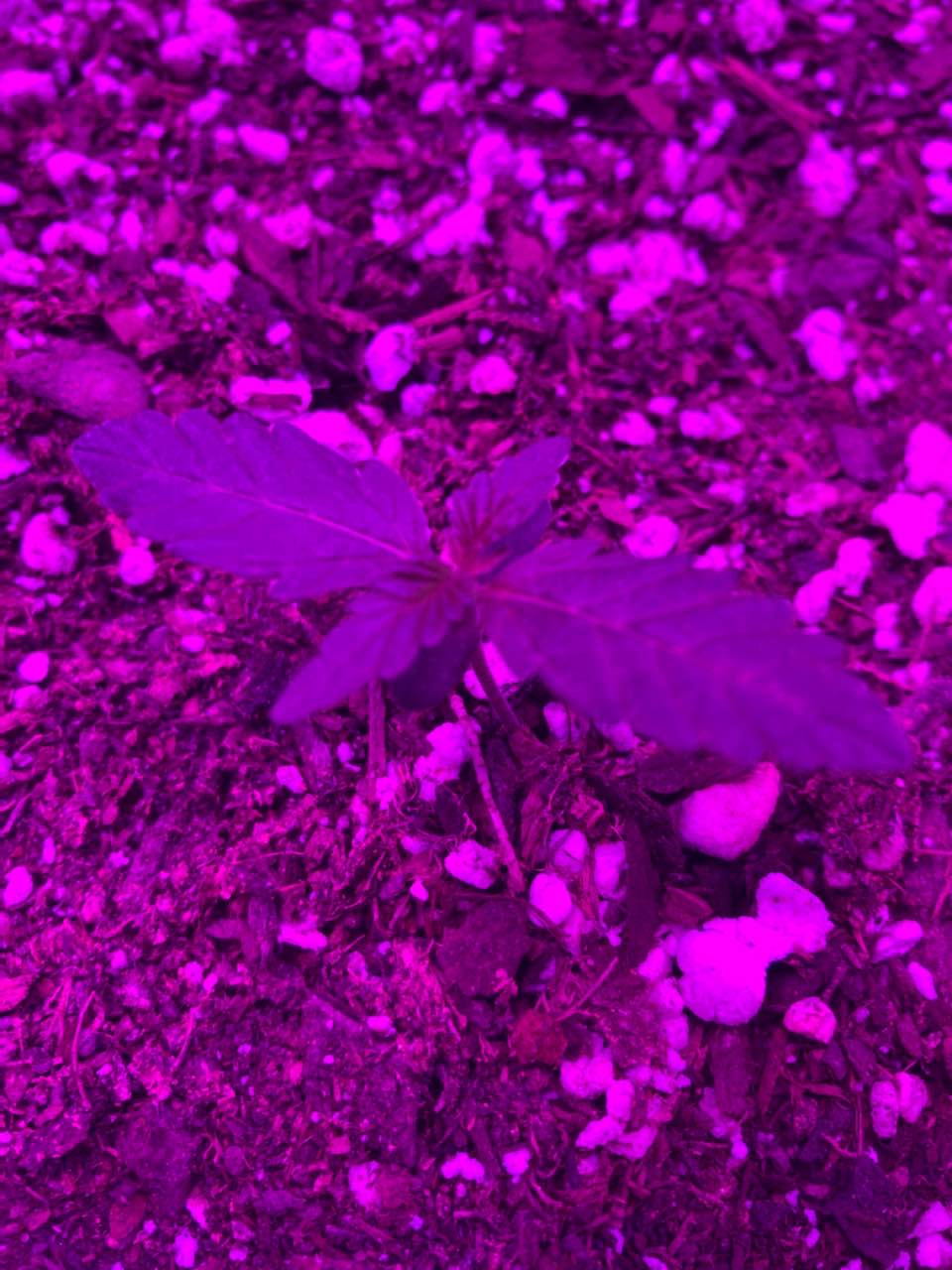 Gonna hold out on water a little longer this time. You can see some leaf bumps from slight overwatering.
a year ago
Watered yesterday, hopefully was dry enough. No nutrients this time
a year ago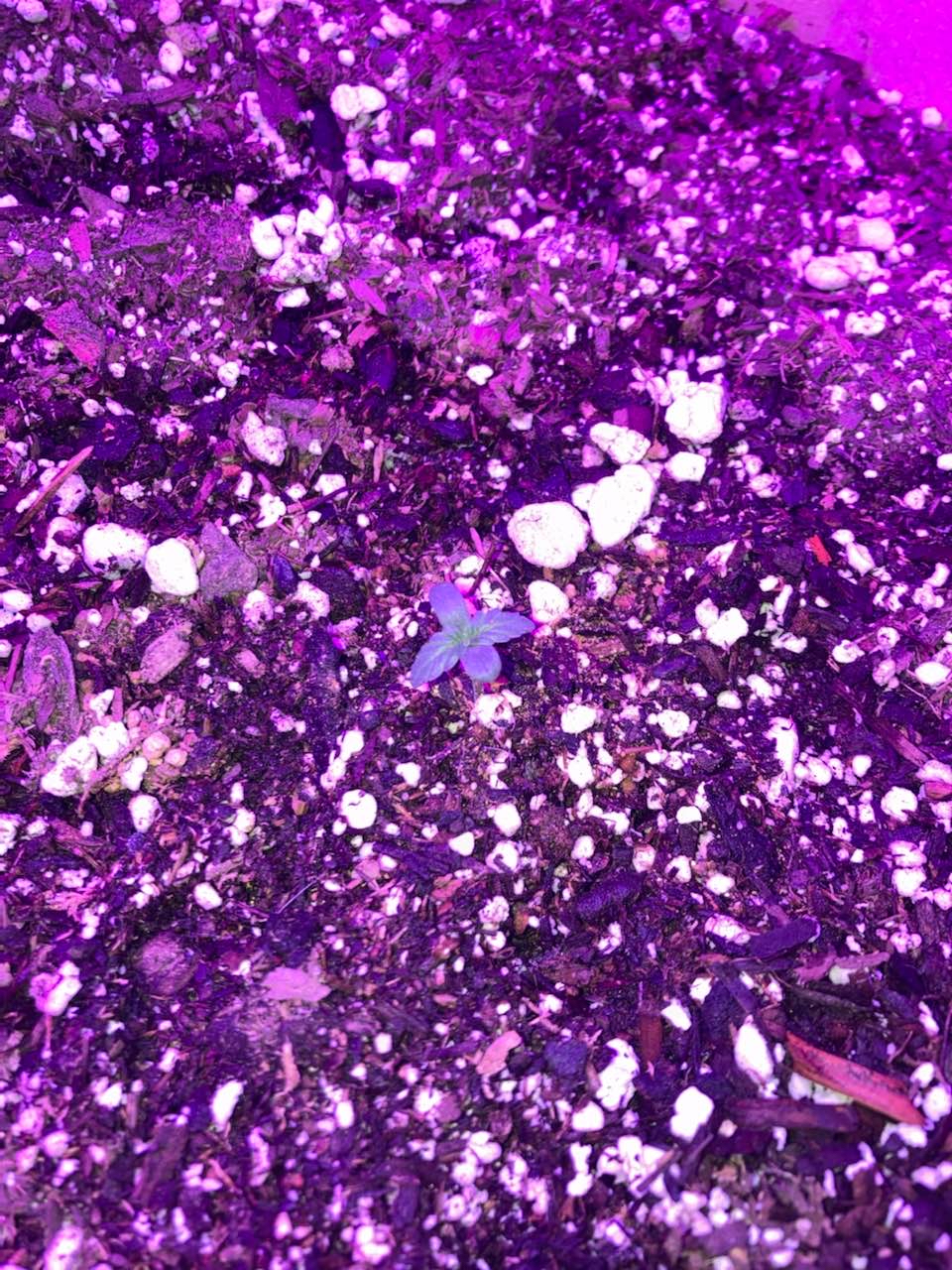 Daily growth! Gave very very light 16th of a dose of ph perfect advanced nutes. Gone let her dry out again seems to be better than my previous overwater issue with Banana OG.
a year ago
Steady growth. Letting her dry a little before next water. Added humidifier. RH up to 45-50 from 35 without humidifier.
a year ago