dankston_hughes
Second Grow
Summer 2018
One blueberry auto grown hydroponically with 600 watt LED grow light
She's really bulked up and bus sites are gaining more weight. I'm seeing a couple orange hairs, but very few. I think we have about 2-3 weeks left.
3 years ago
Buds seem to be doing better now
3 years ago
Buds are finally starting to take shape. Not sure how long is left.
3 years ago
The plant is substantially larger than my first one. I am worried because the buds don't really seem to be developing. I did redo her nutrients today and check the pH.
3 years ago
She's huge, but the buds need to develop more
3 years ago
20/4 light schedule. She's getting huge. Buds have started developing
3 years ago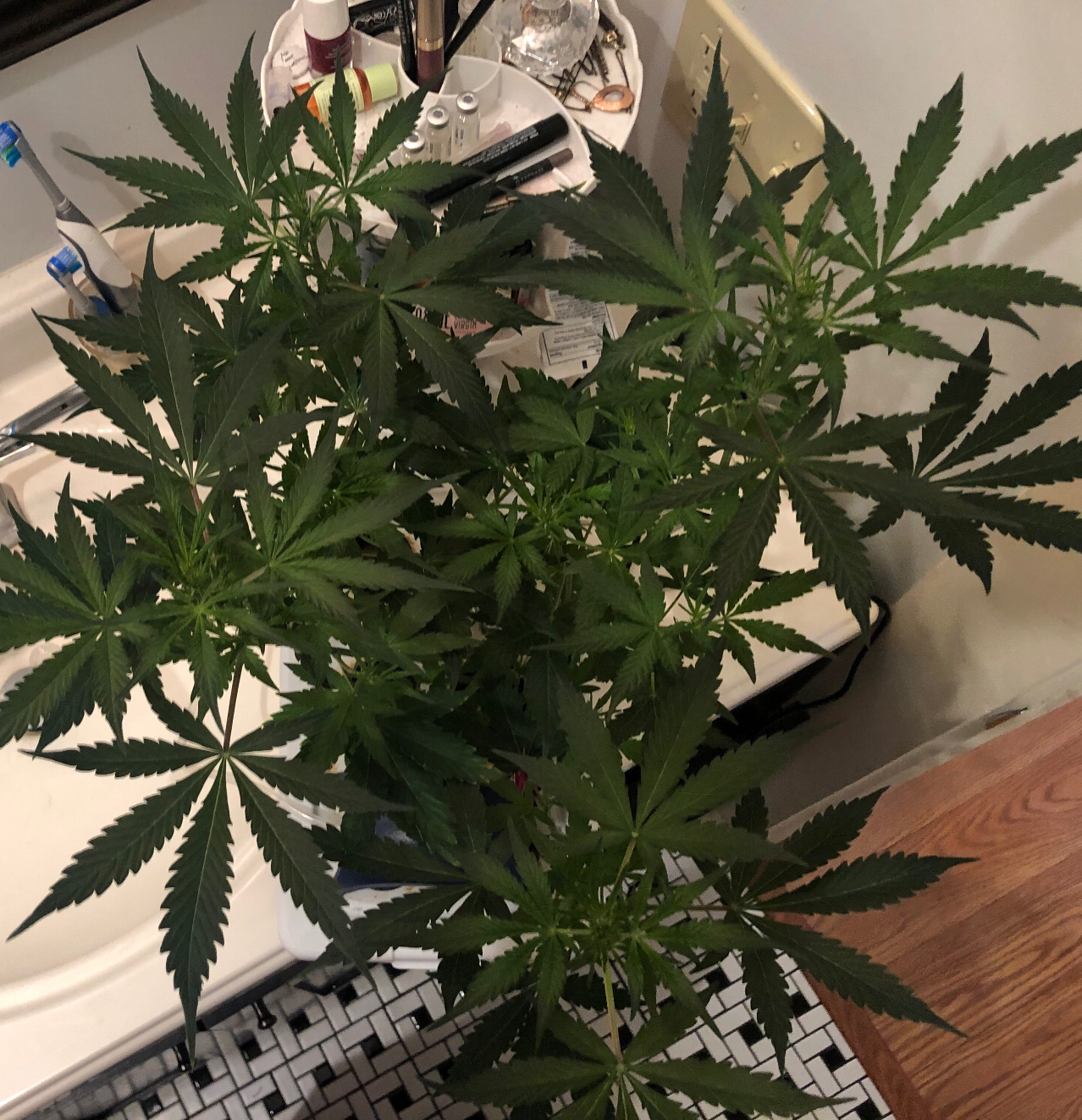 Her growth has been out of control lately
3 years ago
She is back to looking great after getting nutrients and splints 😁😁😁
3 years ago
The plant is still recovering from LST. I'm hoping the bud will turn back towards the light on the left side. She's pretty stressed right now. Two of her stems were bent so I made make shift splints to help give them support.
3 years ago
I'm doing LST to try and get her to have a more even canopy. Some of her leaves are discolored. That could be due to light burn, I moved her out of my stealth box and into a tent that I rigged so that issue is resolved. It also could be because I lapsed in nutrients for a couple days due to being out of town. The PH is good, and temperature/humidity are good. I'm assuming it's either nutrients related or light burn. I'm going she'll perk back up in a couple of days and There won't be any more discoloration.
3 years ago
I topped the plant, and now you can see the two bud sites starting to develop where I topped.
3 years ago
She's growing very quickly right now, I believe she's in her stretch phase. I'll be doing LST tonight.
3 years ago
She's doing great. I'm going to rebalance PH and nutrients tonight
3 years ago
She has like doubled in size in the last couple of days!
3 years ago
Her growth is really starting to take off. Her large leaves have almost full unfolded now. She has a third set of lower leaves coming in and the seed casing has almost fallen off.
3 years ago
I transferred her to the DWC now that she has sprouted and her roots are large enough to meet the reservoir. This is the first day with full nutrients.
3 years ago
Counted day one from germination
3 years ago