smehthesmeh
Lemon og
Sept 29th broke soil
DNA genetics , light Mars 480w reflector series.
Turned out nice, once it's dry I'll update with total weight . Harvested last night and forgot to update
4 years ago
Love this plant. She's doing great'
4 years ago
Hoober Got one plant and your flexing on the gram? I see you.
SMEHTHESMEH This is one of two left from when I started 7 in October.
Gave the last two plants a major flushing tonight, ppms are way way down in run off and after next flushing she should be fading I hope.
4 years ago
She's gorgeous, gave her a lil spin around and had a look at the bigger buds. Very dense, bulbous terpenoids and a bit of foxtailing. Trying the old stress trick splitting the stalk since I'm harvesting within the next 10 days
4 years ago
Thick buds on this plant, going to clearly be my biggest producer of my first run. Smells great and super sticky
4 years ago
Looking good, week7 of flower. Starting to flush
4 years ago
Nicest looking one in the group of three
4 years ago
Starting to explode in growth.
4 years ago
Starting to take off
4 years ago
Still nice and healthy.
4 years ago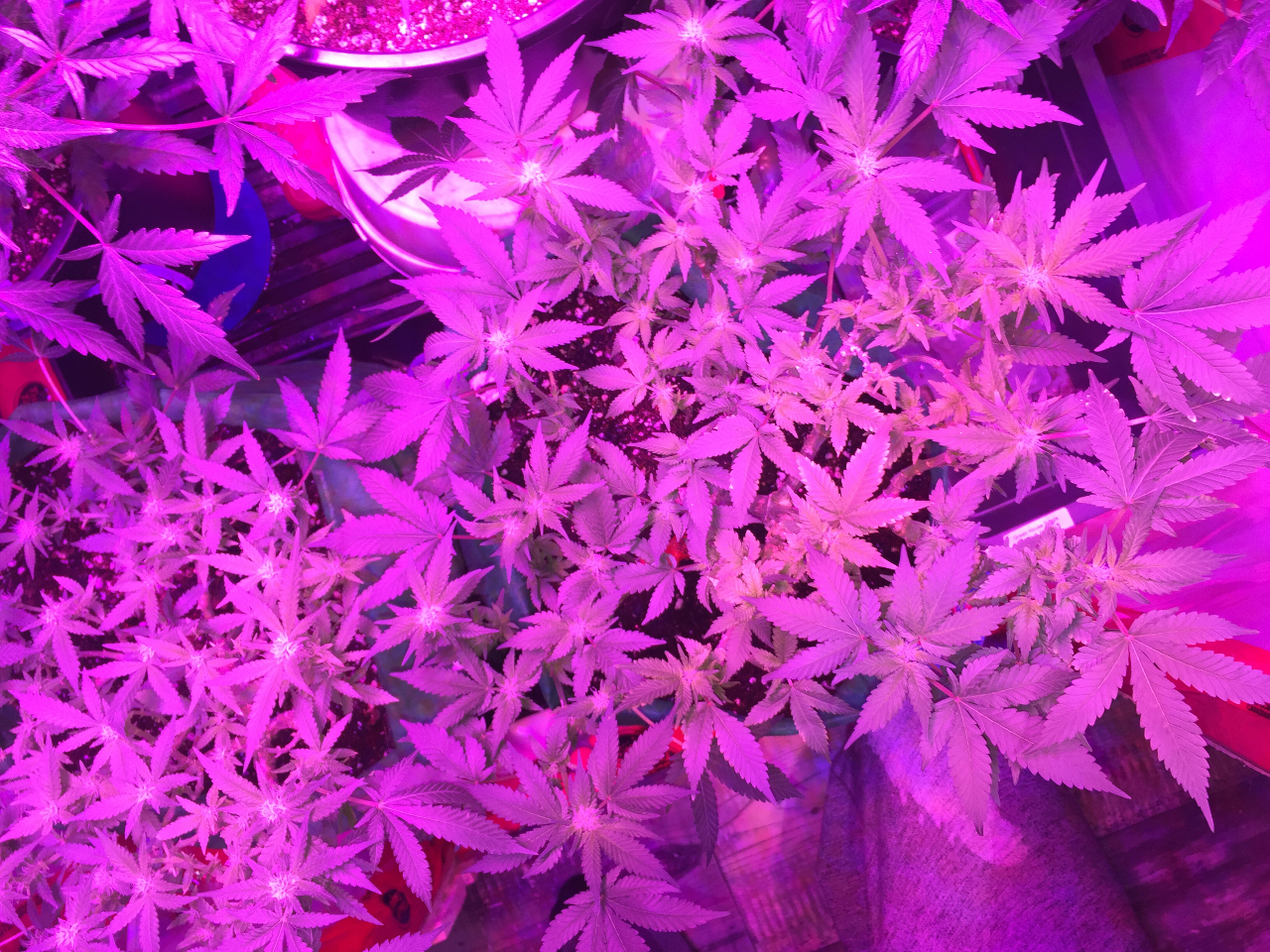 Last to bloom
4 years ago
Slowest bloomer
4 years ago
Shaping up nicely
4 years ago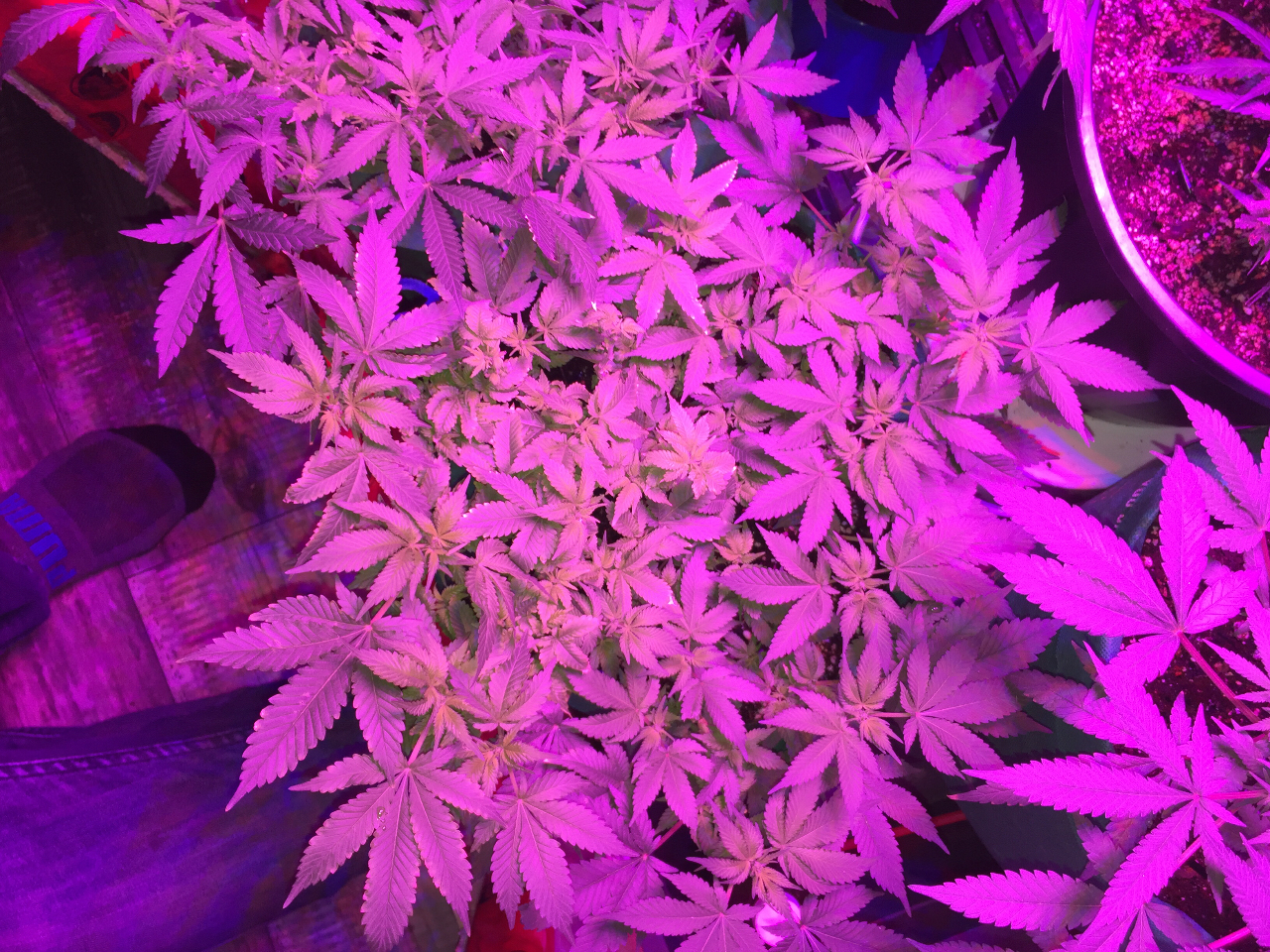 Ducatiboy Thank you! Merry christmas to you and your family and friends!
All ready for flower.
4 years ago
Looking good but still waiting to see pistils.
4 years ago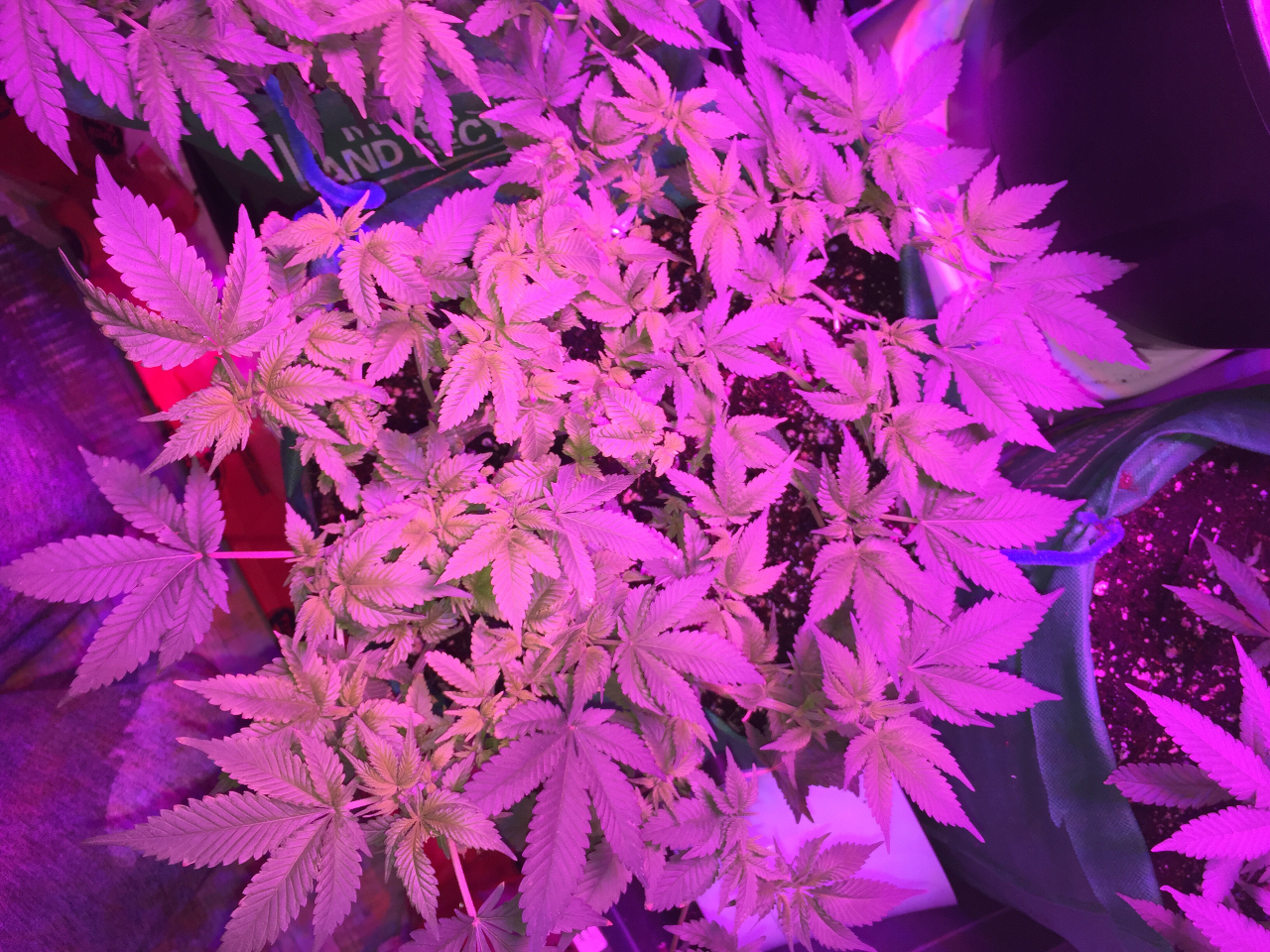 Looking good. One week into 12/12 today
4 years ago
Looking good should be popping pistils soon enough.
4 years ago
This one had a lot of problem bus sites very close together due to fimming her. She's gonna be fine and still doing ok.
4 years ago
Got rid of all the low budsites that weren't growing and leaves were dying and curling up. Mostly because I fimmed instead of topping, Bud sites so close together and needing to be removed.
4 years ago
Looking nice. Gonna trim her up today sort out a few light blocking leaves and get her ready for flower, remove low Bud sites on branches etc
4 years ago
Ducatiboy Wtf does it smell like!!! Man if its lemon ooowweeee mouth is literally salivating right now!
SMEHTHESMEH Very citrus like smell. Very dank smelling and just hoping she fattens right up in the last few weeks of flower.
SMEHTHESMEH Sorry wrong plant, she smells strong and lemony. Really wanted to take clones but my pots are too big and ran outta room lol.
Possibly going to flower @ 7am I'm turning off the lights and gonna go 12/12
4 years ago
Same as before. Topped a few tops for shits n giggs a few days ago, they're moving along.
4 years ago
Can't wait to send this one into flower! Should be a solid yielding plant.
4 years ago
Trimming this baby up a bit removing small lower branches coming off main branches, far too bushy and don't want an infestation of bugs from all of air flow in the plant
4 years ago
Hey there lemon.
4 years ago
Considering flipping my lights to 12/12 but we'll see how these look in a week.
4 years ago
Veggin , got burned from nutrients. Toning it back
4 years ago
Had to remove more leaves. No light getting thru this b is leafy af
4 years ago
SMEHTHESMEH I wish I did, get all my seeds from attitude seed bank. Love those guys! Never had one not germinate.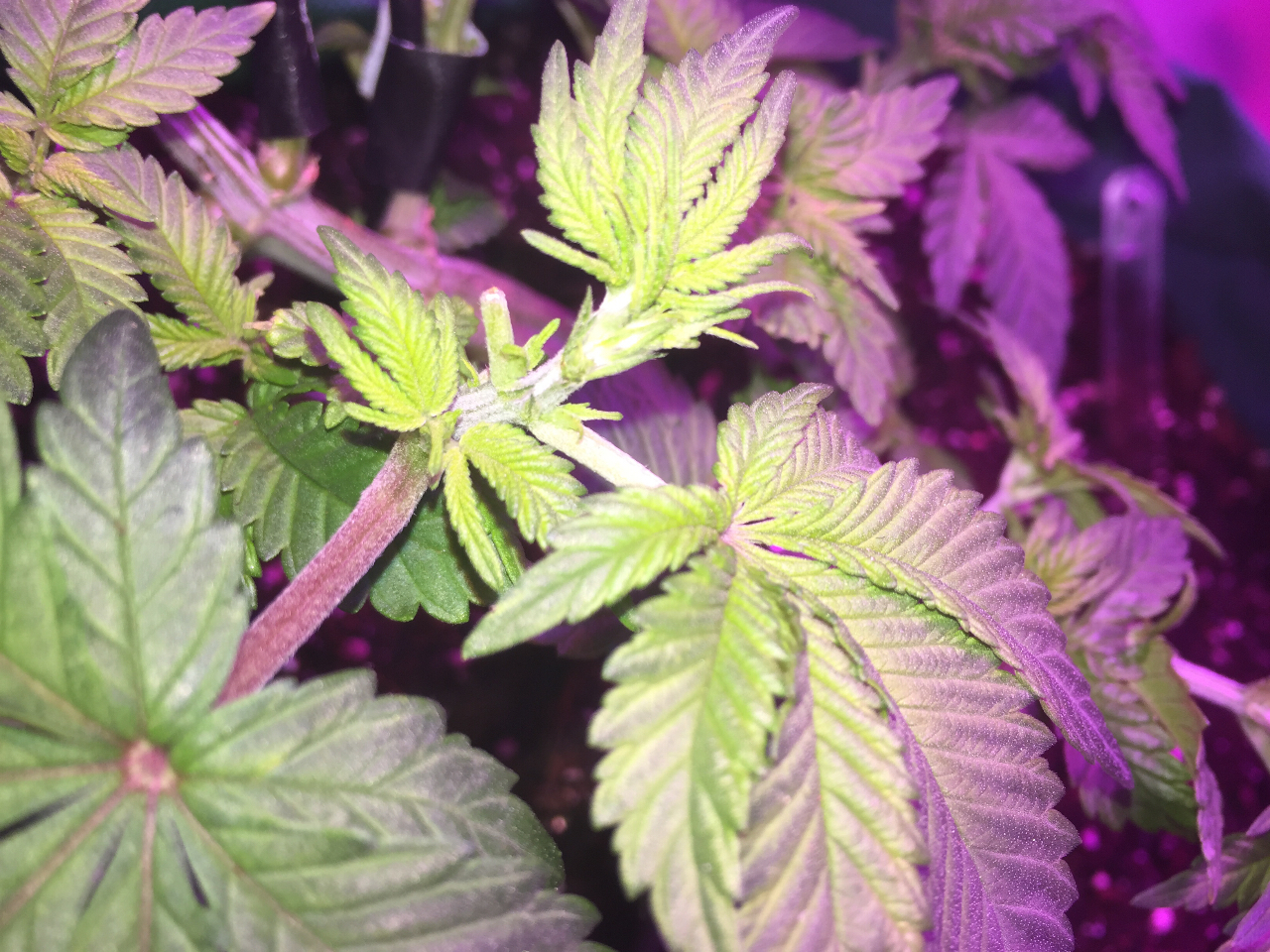 Looking good. Nutrients don't appear to e burning it, can't wait to see this and my critical sour flower.
4 years ago
Might go another month on 18/6
4 years ago
Coming along. This is the one where my clumsy ass knocked off a top portion. I'm not wasteful so I'll finish her out.
4 years ago
We shall see, most fickle out of all of em surprisingly
4 years ago
Still recovering lol. Good thing I'm gonna veg em for at least 6 weeks
4 years ago
Split the stem bending this one a week ago and didn't even notice. No wonder it's been stalled like a mf. But it is growing so I'll give it a chance to recover. But if it stays stunted and does not heal up I'll just throw in another auto. Maybe Pineapple Express or exodus cheese.
4 years ago
Bushy leaves on this kept anything from getting light. Watering this evening at lights one and then new low dose flora line is going to be implemented about 1/4 strength for aggressive vegetation
4 years ago
Tipped her over a bit to get some light at all the bud sites.
4 years ago
She was so bushy nothing was getting any light penetration
4 years ago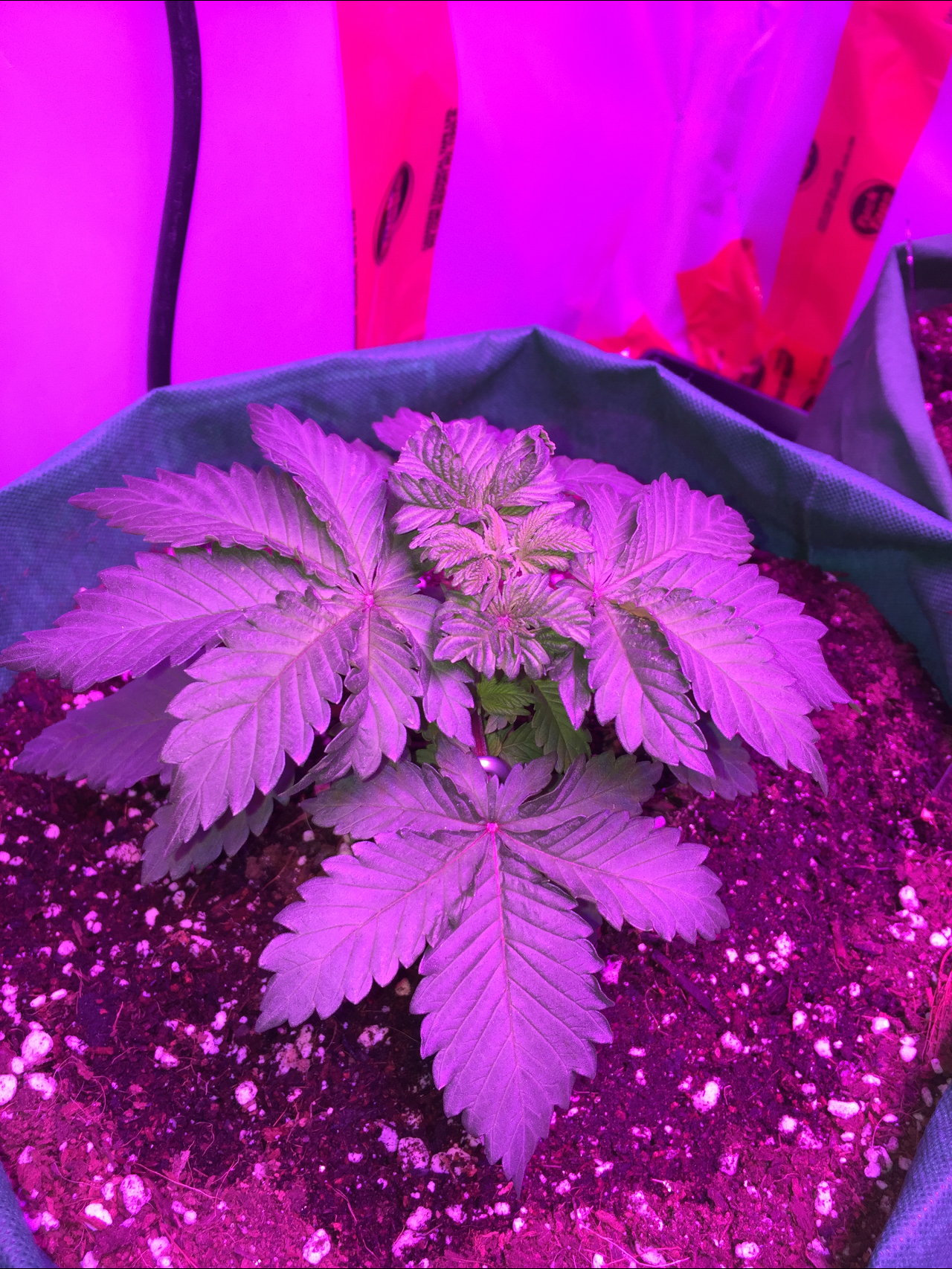 They are rough. No nutes for two days, gave em a boost tonight .
4 years ago
Bit of curl. Either under nutrients level or too much water.
4 years ago
Growing away. Looks like nute burn a touch and I've been going so damn light on em. Water for two days now to try and straighten it up.
4 years ago
Wait times over, they are starting to push forward again out of the top fast. Bottom also got some nice growth.
4 years ago
Healing nicely, hopefully more than one top
4 years ago
New growth on the top, slow obviously since energy's been diverted to the lower branching etc.
4 years ago
Growing nicely! No nutrient burn on anything and it doesn't appear to be that the plants are unhappy. First time grow so I'm not going crazy, medium is coco with perlite, also a bit of organic pro mix. So my feeding are light. Few drops of Schultz per litre about 3-4. I've done 5 and got away with no burn even this early so I may start upping my humboldt golden tree after the start of week 4.
4 years ago
Starting to get leafy, can see lots of new growth and development.
4 years ago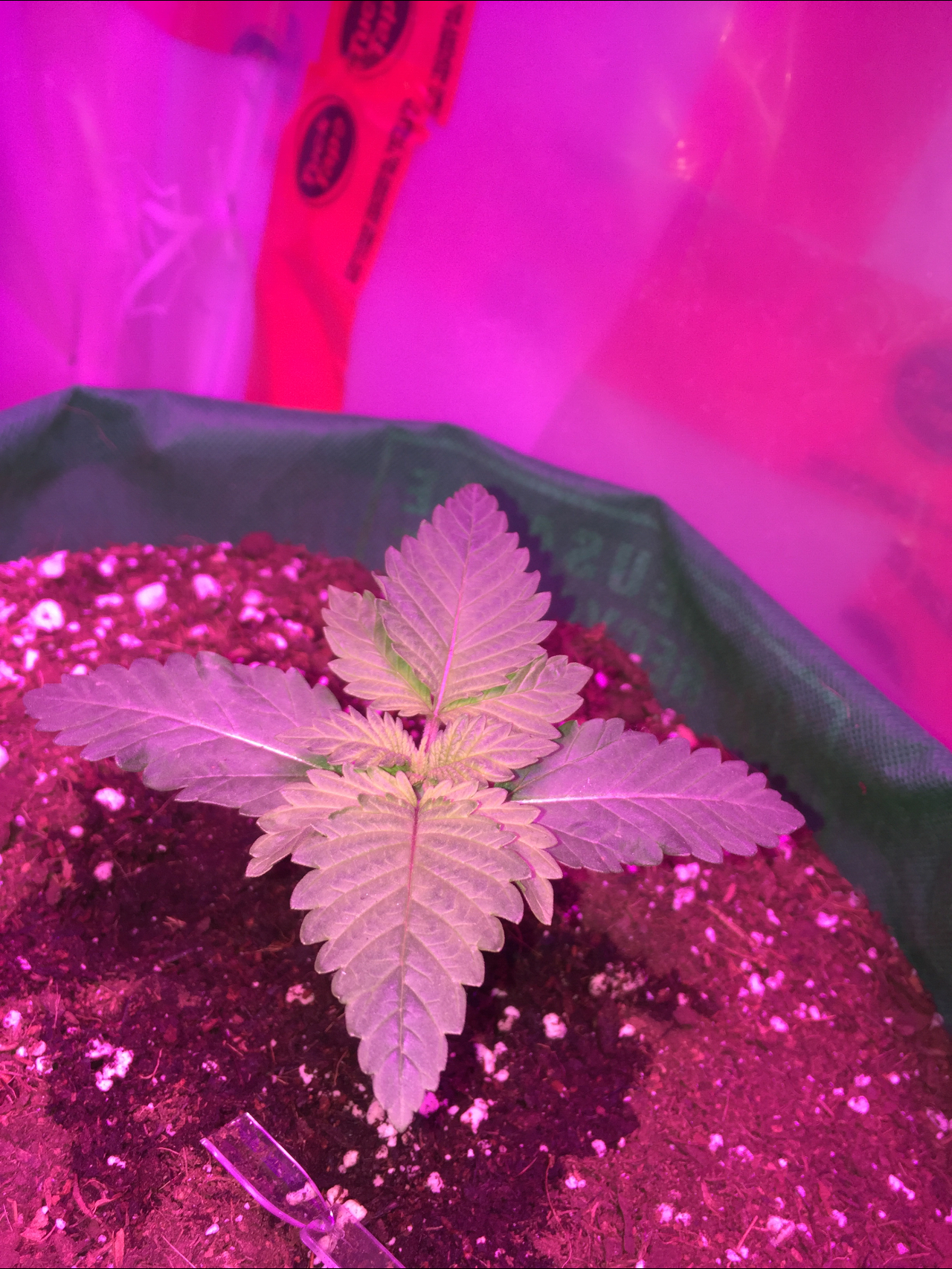 Ph water and nutes today
4 years ago
Lemon oh from DNA genetics
4 years ago