ButtStuff
White Widow
December 2022
3 plants of unremembered origin
Starting to grow like I remember. Fuck miracle grow.
a day ago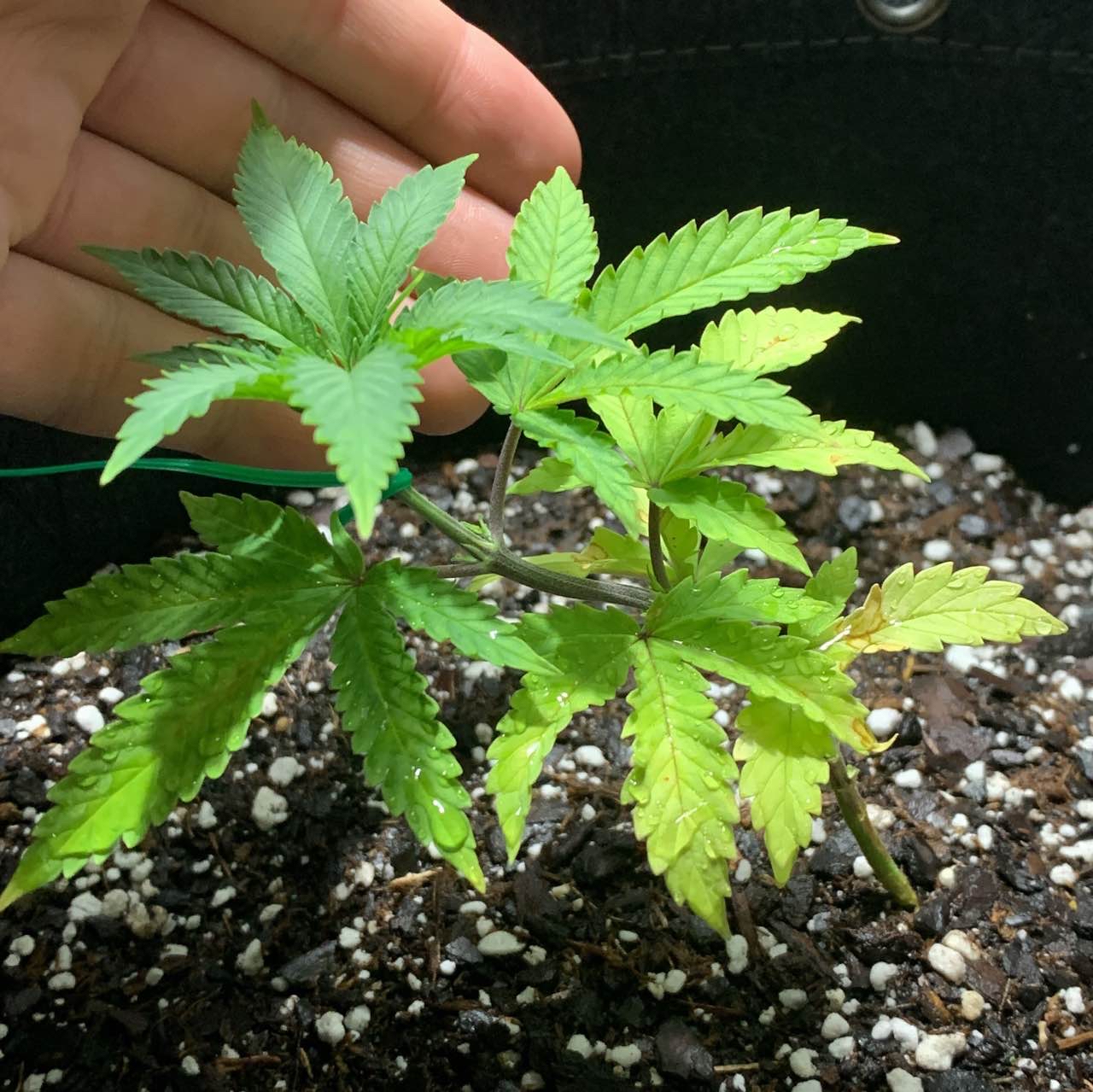 Seeds are fucked gonna drop the little one in the trash soon. Other too are looking a lot better.
13 days ago
The biggest girl is looking better already. Added some legend og. Kinna fucked up they prolly gonna die. Got those gucci solo cups tho.
17 days ago
ZaddyXL Hey brother, I'm growing a ww auto and was having a look at yours. Your growth looks very light green and the lower leaves are damaged, did something happen?
ButtStuff The culprits are I haven't gotten my watering schedule down yet, started without ph equipment, bad pots, and miracle grow soil. My biggest problem was the miracle grow fucking up my watering schedule cuz it holds onto water like a bitch. Not enough perlite and too much wood chips and shit.
ZaddyXL Got it, definitely ph your water and I say this because I learned this yesterday, you have to calibrate the ph meter. It should come with a solution to do it just YouTube it. My water has probably been off since I never calibrated mine
View 2 additional comments
Started 2 legend of seeds to check to see if phing from the begging makes a big difference
20 days ago
phriedphoenix I'd stake up your plants and look into ph/water cycles
ButtStuff Their stems are decently firm and I'm waiting until the pots are dry to water.
ig:@eaegifts Not to be a jerk but your setup is bad, you should start over in plastic solo cups with 4 holes around the bottom or fabric pots (avoid clear and clay). Also ppl keep them elevated so they dry from the bottom as well as the top. Research proper watering and runoff
View 2 additional comments
Lost one probably tossing the other soon. Still haven't covered the soil 🤷‍♂️
a month ago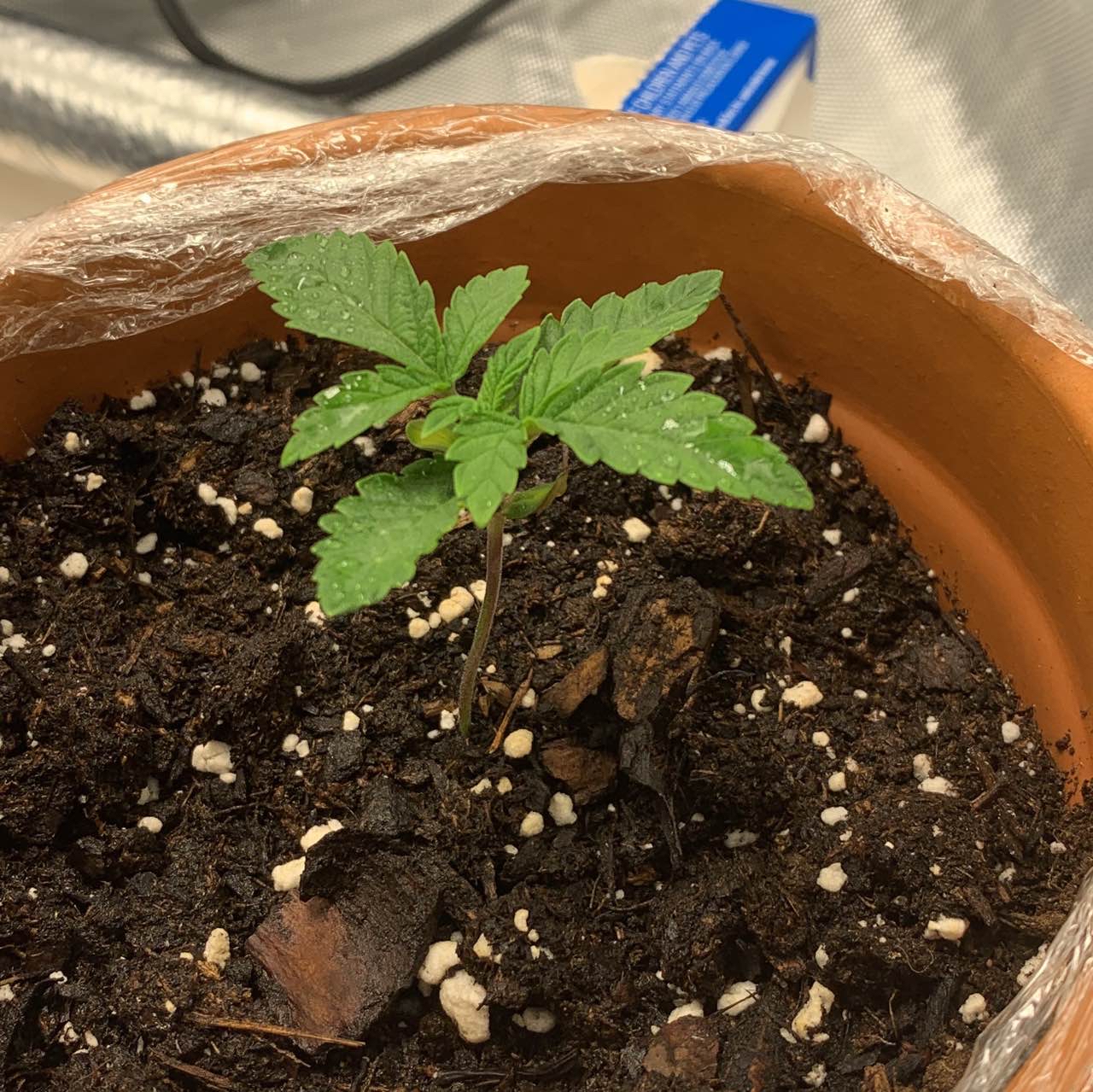 Losing one of the Charlottes
a month ago
Not much growth
a month ago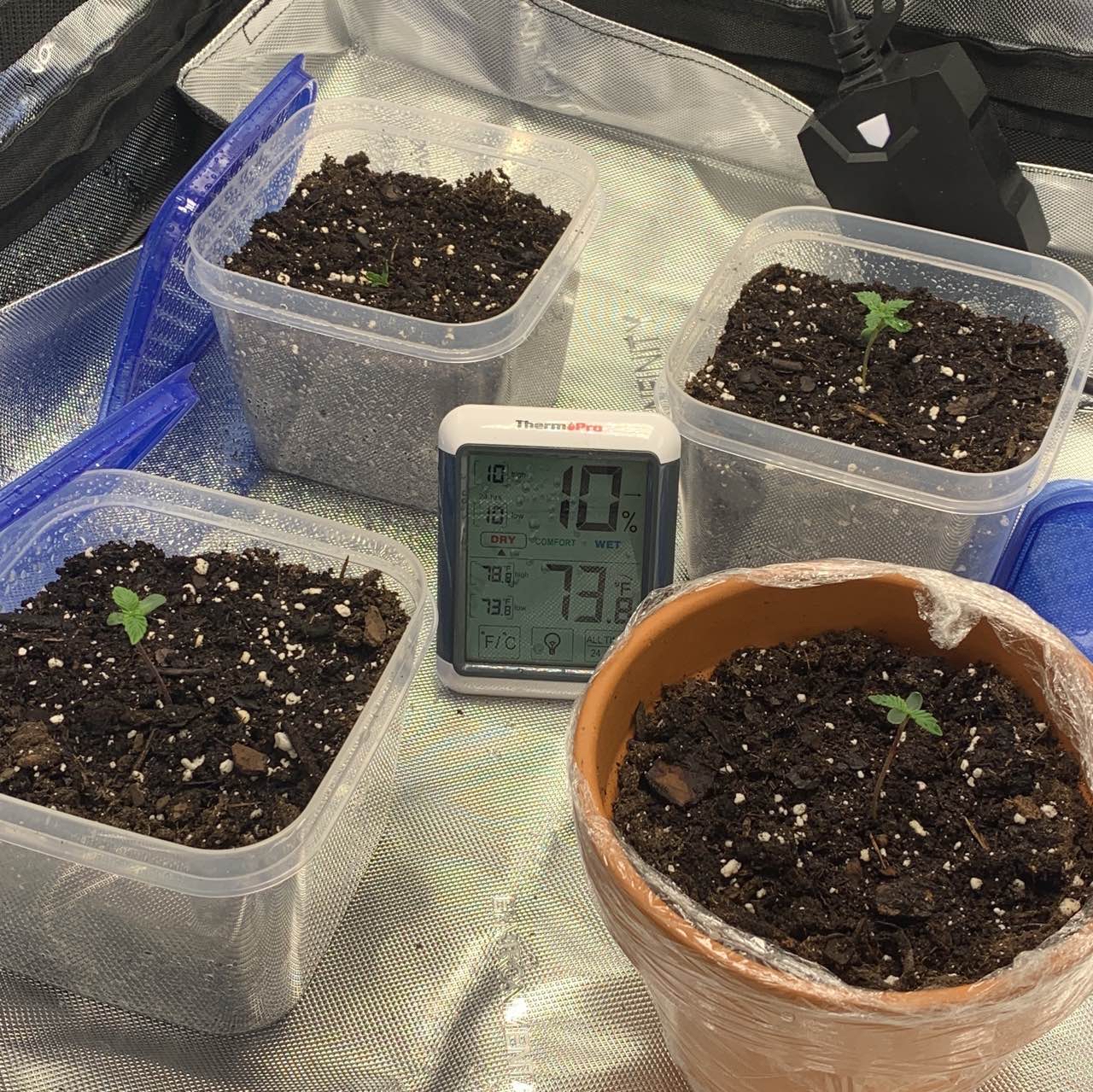 Still a shorty on the left
2 months ago
Two white widows and two Charlottesweb
2 months ago
One plant is gone the other is trying to come up and one looks good.
2 months ago
Only one has popped so far
2 months ago
Babies planted
2 months ago